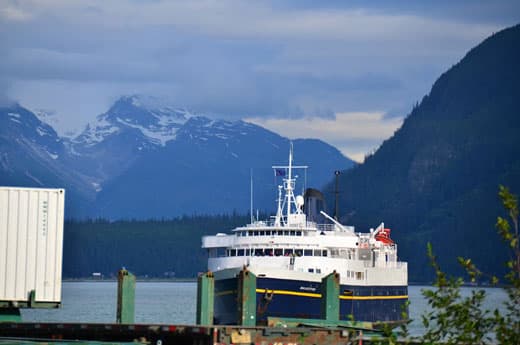 From home we also got copies of the ferry schedule for the Alaska Marine Highway. We had to decide where to spend our time and match it to our ferry schedule. Matching ferries to dates and how long we wanted to stay in places that far in advance was tough. That was probably the hardest thing we had to do in our planning process.
We traveled from Haines to Skagway via the Alaska Marine Highway. It's thirteen miles by ferry but if we you drive it, it's 350 miles. While in Skagway, we took the Whitepass Yukon Rail trip. We made Alaska Marine Highway ferry stops in Juneau, Petersburg, Wrangell, Ketchikan, and departed the ferry system in Prince Rupert, British Columbia.
It was very easy to use the Alaska Marine Highway but, in retrospect, I would change two things. First, I would spend more time in Juneau. We only spent two days there. Second, I would prefer to get boarding times during the day. Due to our schedule, we did some of the ferry travel at night and we probably missed out on some amazing scenery.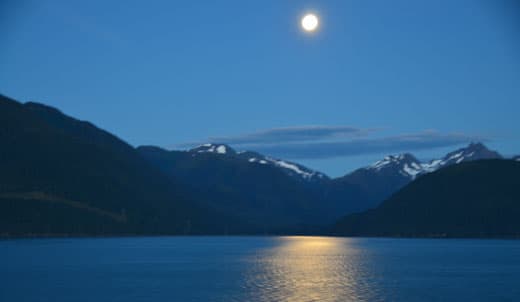 The Alaska Marine Highway was not our favorite part of the trip, but we enjoyed it. We especially enjoyed the moonlight night leaving Petersburg on the ferry, with the moon over the snow capped mountains and reflecting on the water. It was beautiful!