In 1969, Erdman Epp purchased a camper and canopy manufacturing operation with a 5,000 square foot building, five employees and a house in the back.  He moved his family into the house a led his fledgling team to found what would become Canada's largest RV company.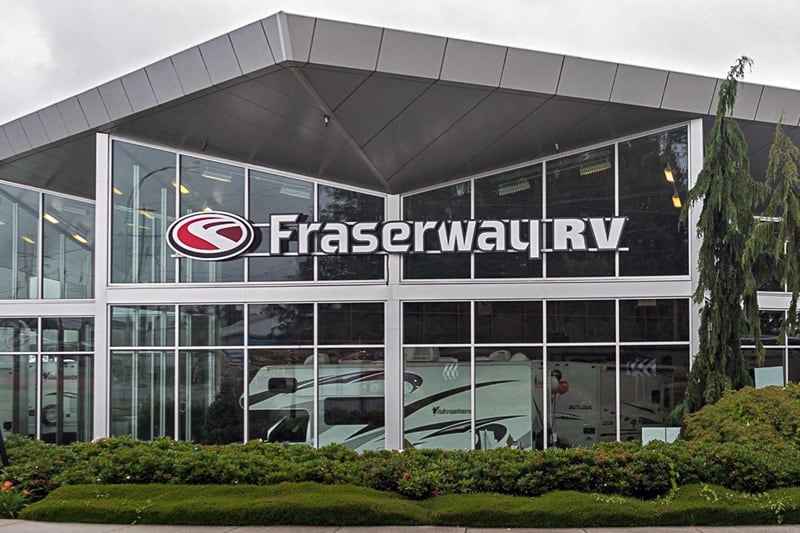 In 2019, Adventurer Group is celebrating a half-century of business.  Today the organization has 750 employees across five companies; Adventurer Manufacturing (Adventurer and Eagle Cap), Country RV, Four Seasons, Fraserway RV, and Travelhome. Fraserway RV itself has 12 dealerships in 5 provinces selling, servicing and renting recreational vehicles.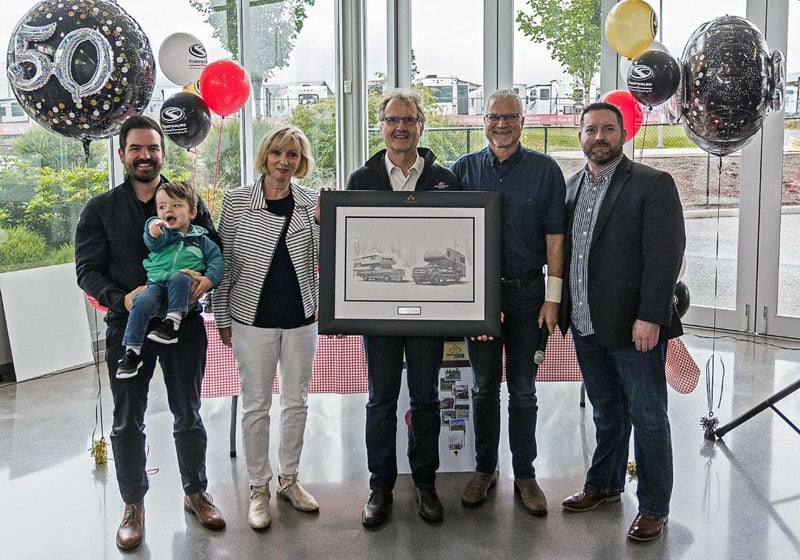 Above: James Epp, center, holding the pencil drawing from a local artist
The Fraserway RV team celebrated the anniversary on James Epp's 65th birthday.  James was just 15 years old when his father, Erdman, bought the company.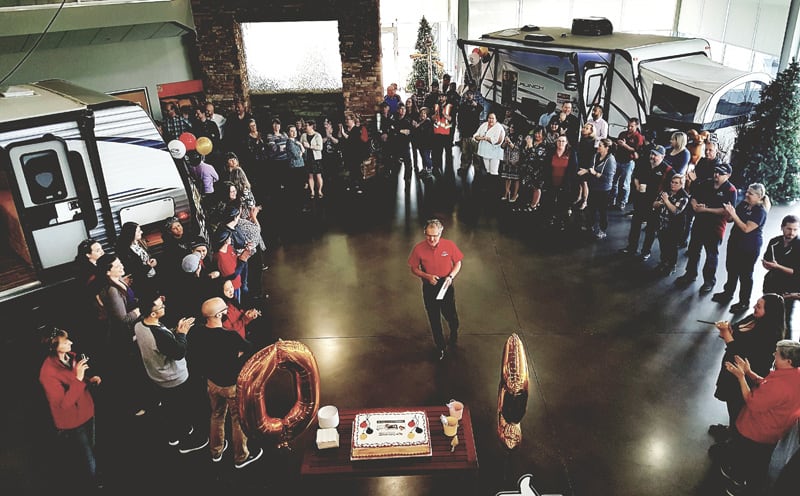 As part of the festivities, Fraserway RV jackets were presented to the entire Fraserway RV staff – 600 in total.  The staff gifted an original work of art depicting truck campers from 1969 and 2019, pencil drawn by a local artist.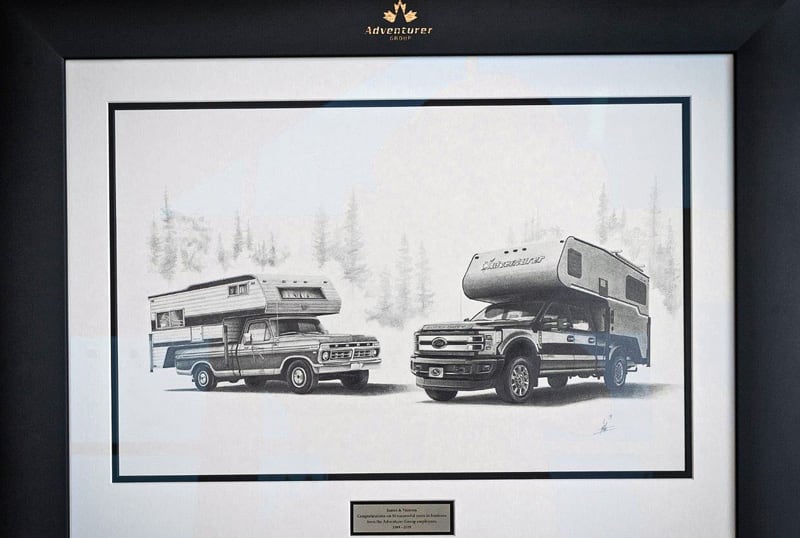 This past November, Adventurer Group announced a new Chief Executive Officer, Stephen Simms. Under Simms' leadership, Adventurer Group is charting the course for the next 50 years.
Truck Camper Magazine congratulates Adventurer Group on this incredible anniversary and achievement.  And we thought 12 years was amazing.