We are very excited to see a 2018 Wolf Creek 850 as the featured review and main cover story in the September issue of Trailer Life Magazine.
Chris Dougherty's in-depth review features several pros and cons and his experience boondocking with the camper at Sandy Neck beach in Barnstable, Massachusetts.
Truck Camper Warehouse of New Hampshire supplied Chris with a well-matched truck and camper for the story. The write-up includes the floor plan, specifications, and photography from his off-grid beach adventure.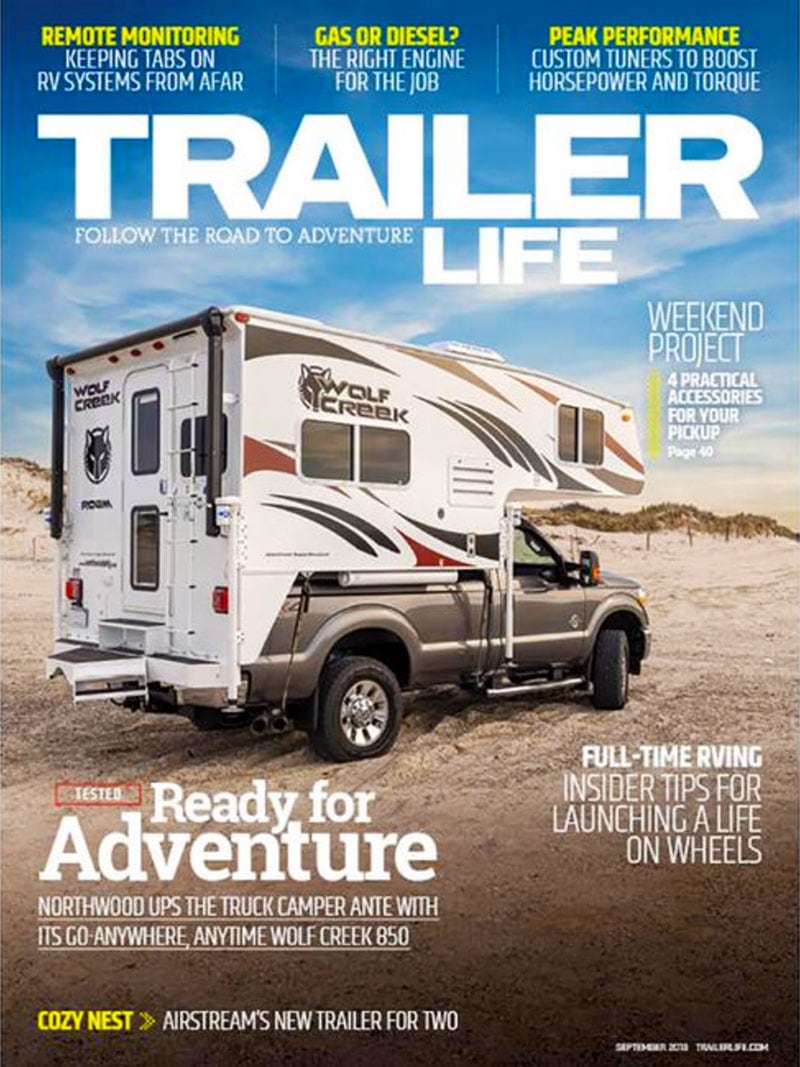 To see the complete article, the September 2018 issue of Trailer Life is available at newsstands now. The article should be online in about a month.