The Texas Truck Camper Rally in San Marcos, Texas was held from April 6-9, 2017 at the Pecan Park Campground.  About 50 truck campers gathered for the fifth annual event.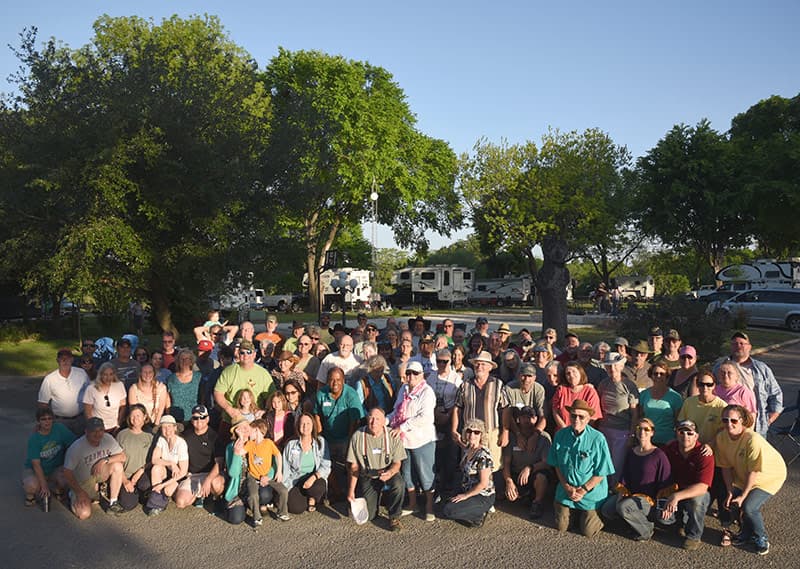 This was definitely not your typical rally with hunger games, a dance with a live band, a chili cook-off, camper walk-throughs, and two two-hour tech talks.  Lindsay Buerger of Princess Craft Campers did a fantastic job of organizing the rally and activities.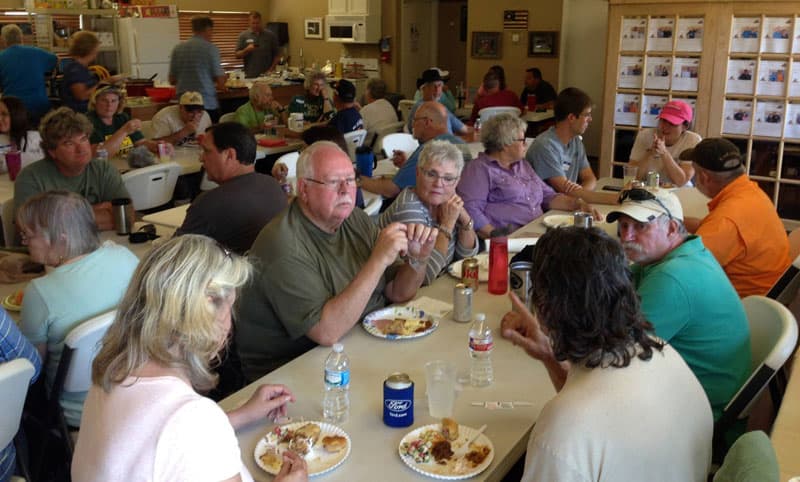 Above: Thursday night potluck, photo taken by Kathy Stolica
Thursday started with registration in the main meeting hall.  In the evening was a meet-and-greet potluck.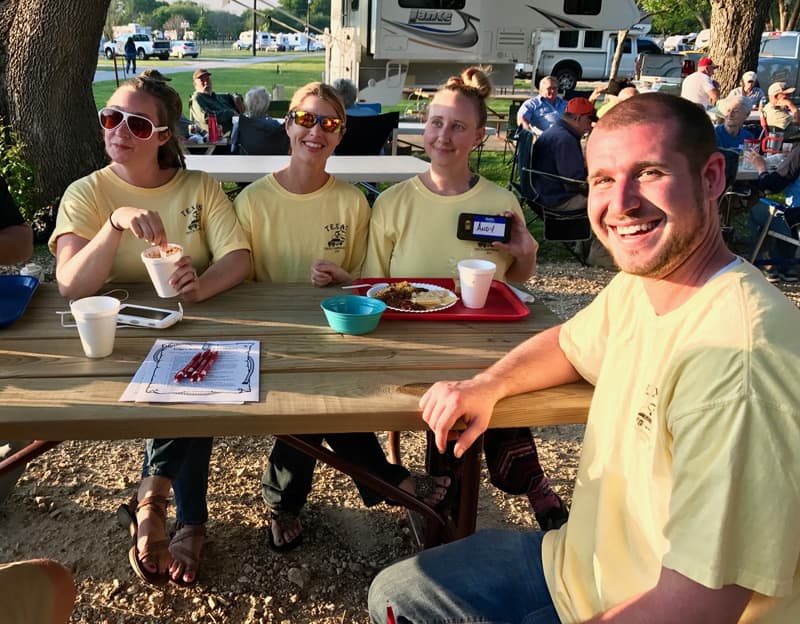 Above: The crew at Princess Craft with Andy Warstler from nuCamp (Cirrus Campers), photo taken by Stephen Smith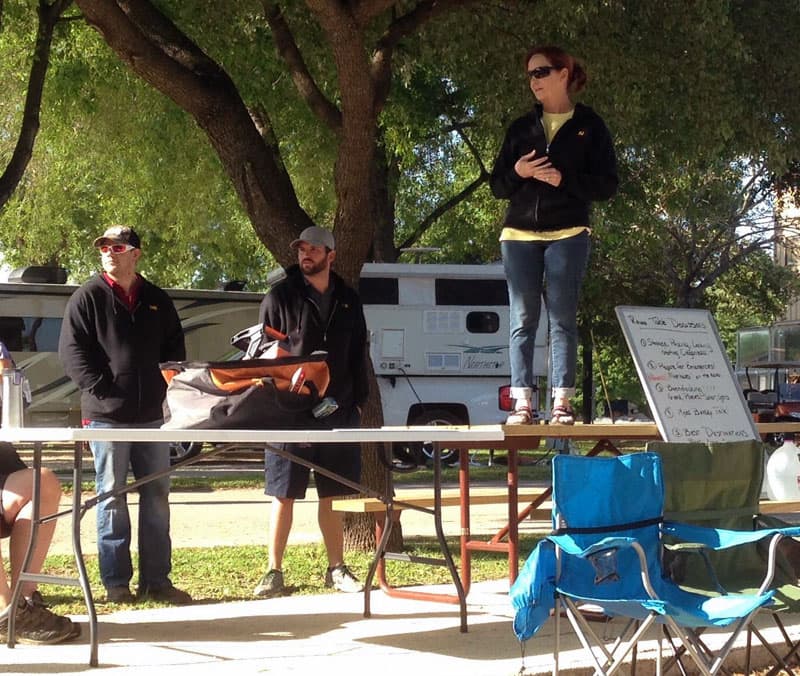 Above: PJ Buerger, Owner of Princess Craft, addresses the group, photo taken by Kathy Stolica
Friday started with an educational talk with technicians from Princess Craft.  In the afternoon attendees opened up their campers so that we could look at different floor plans and check out their mods.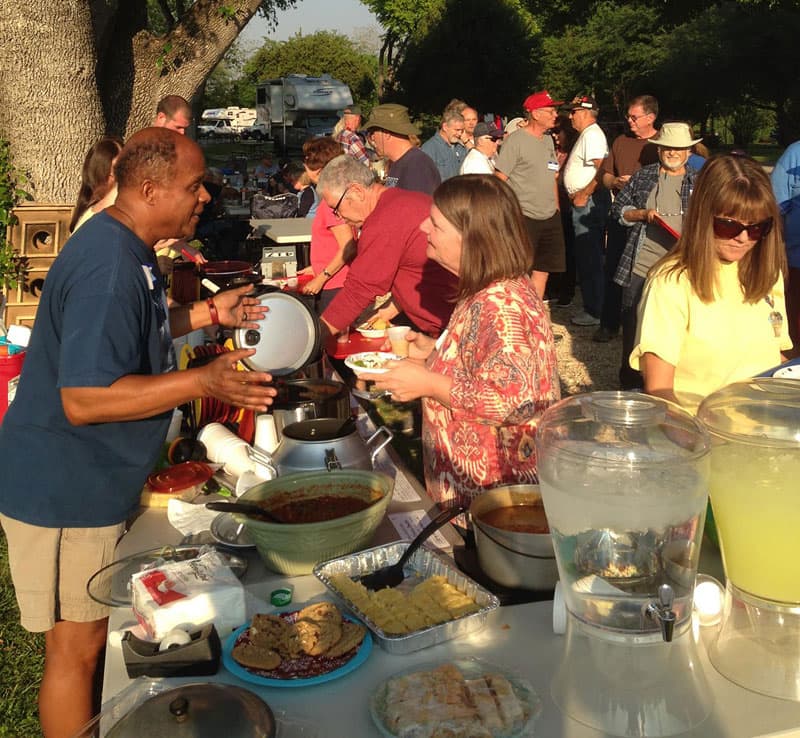 Above: Chili cook-off, photo taken by Kathy Stolica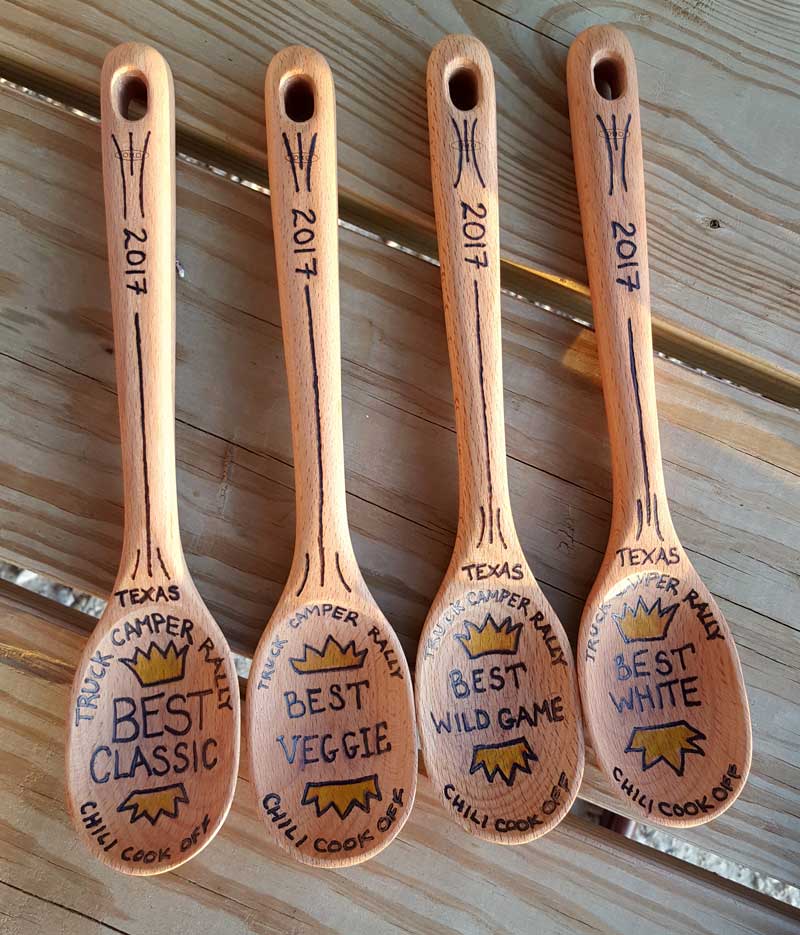 Above: The chili cook-off award spoons, photo taken by Lindsay Buerger
That evening there was a fantastic chili cook-off with four categories of chili; vegetarian, classic, wild game, and white.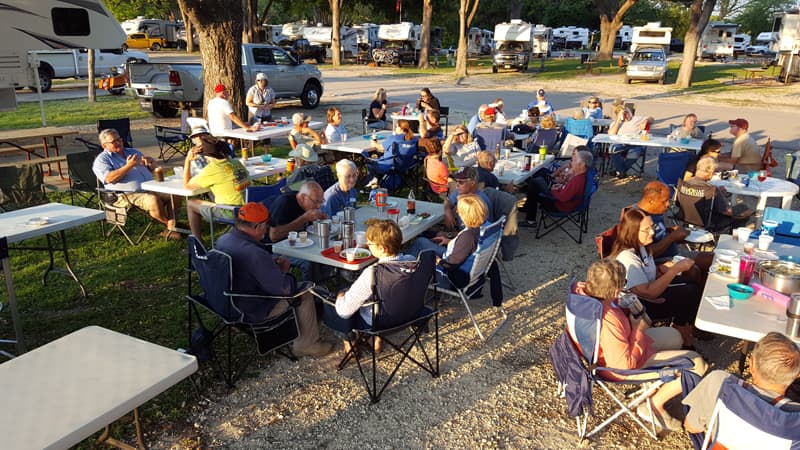 Above: Hanging out at the Texas Rally, photo taken by Lindsay Buerger