Doug and Tammie Baughman, organizers of the Midwest Truck Camper Group, sent in the following report and photos from the Midwest Truck Camper Christmas Party in Branson, Missouri.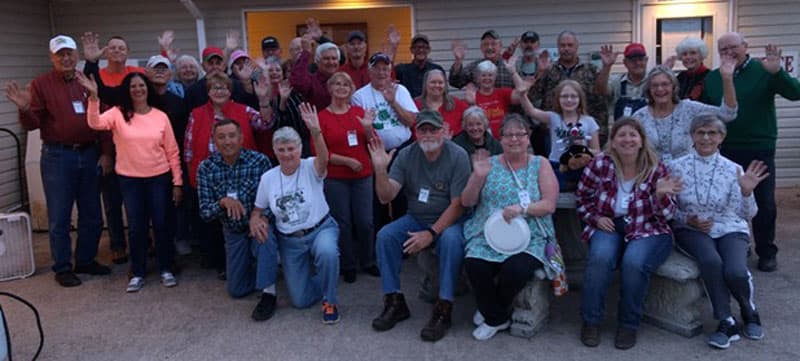 "This year we had at eight rigs arrive early to the Midwest Truck Camper Christmas Party.  Friday was the first official day and we greeted everyone and helped them to their camping site.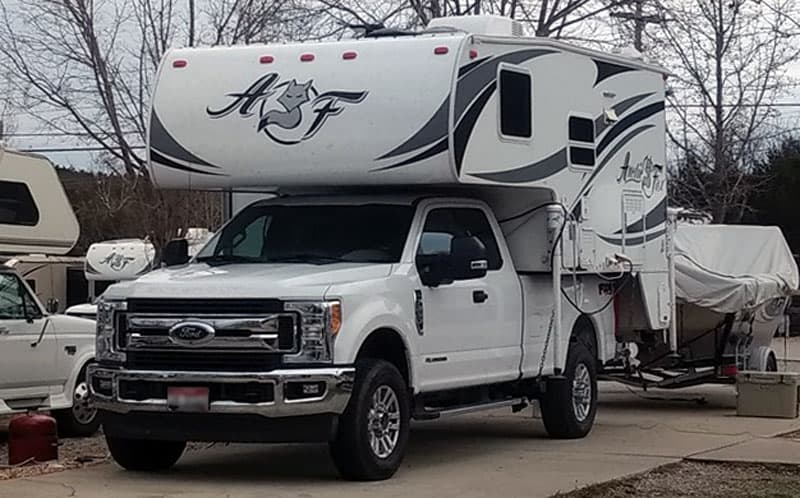 That evening we had soup and sandwiches.  During dinner, Doug talked about about the gathering and what we were doing for the week.  A few folks stayed after dinner and played card games late into the night.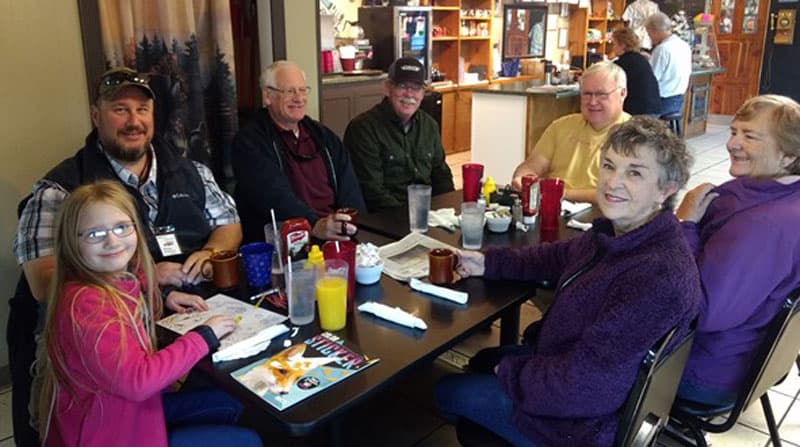 On Saturday morning a group got up early for breakfast and walked to the Hungry Hunter restaurant.  For the rest of the day attendees explored the town and went to shows.  That night we had a pot luck dinner followed by more games.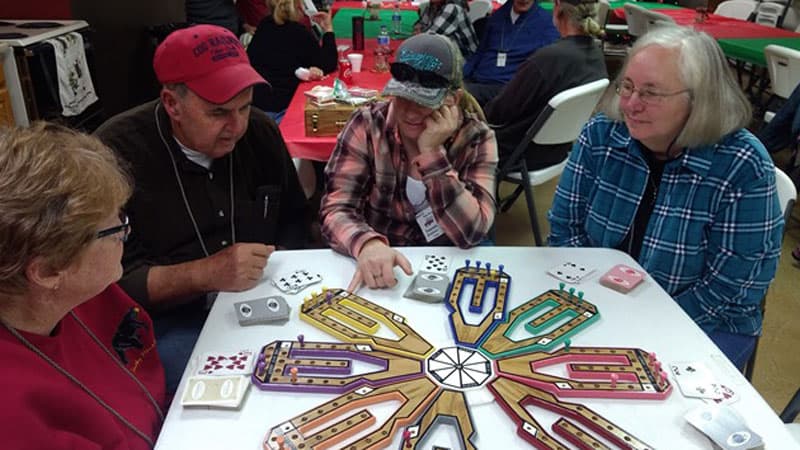 Most folks slept in on Sunday, but a few met for breakfast again.  Several went on to visit the Bass Pro Shop and other downtown attractions.  That evening supper was another potluck and games, games, games.
Monday was such a nice day that we sat around outside talking and enjoying the weather.  That afternoon folks were busy getting their meals ready for the Christmas Party.  The evening was a potluck meal followed by opening gifts.  Everyone loves opening gifts!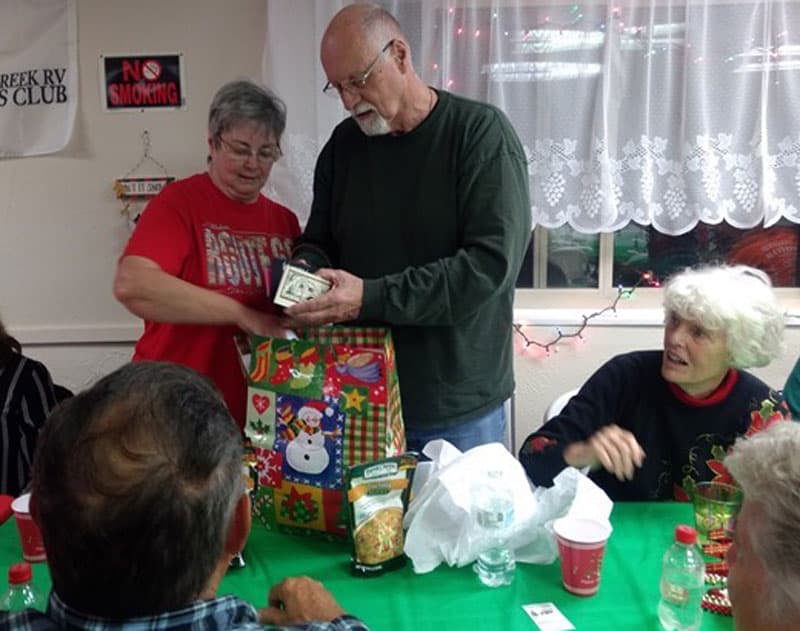 Truck camper rigs starting rolling out as early as 4:00am with long drives ahead.  We had coffee ready for anyone who needed a cup of Joe for the road.  We said a lot of "good-byes".   We look forward to seeing fellow truck campers again next year at one of our many events.  What a fun time."
Click here to check out the 2018 truck camper rallies.