Rich Bain, organizer of the 2016 Wine Tour Rally, sent in the following report from the recent rally from May 5-8th.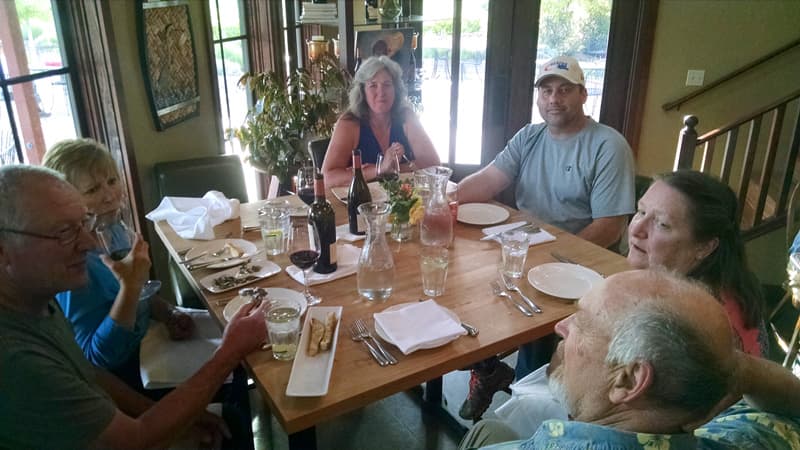 "The 2016 Wine Tour Rally at Wine Country RV Park in Prosser, Washington was, once again, a lot of fun.  This year the rally ended up with eleven RV rigs and twenty-five people, including a couple who stayed at the hotel across the street.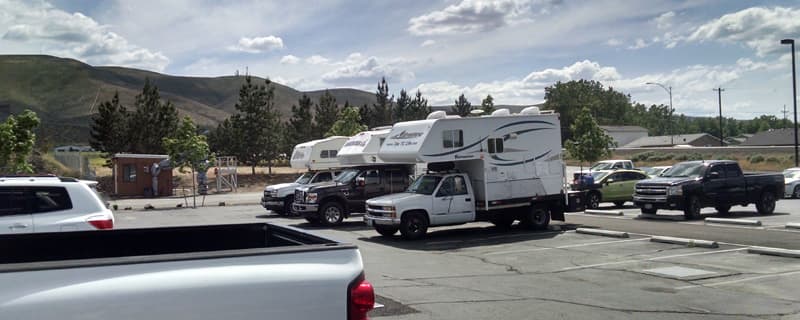 The weather was fantastic and the pool at the RV Park felt great to cool off in.  Thursday night there was a taco potluck since it just so happened to be Cinco De Mayo.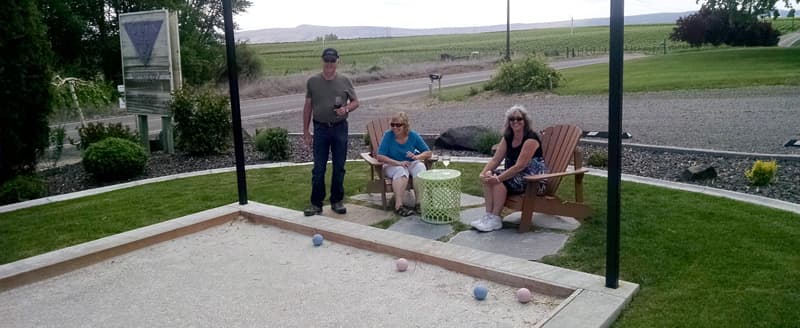 This rally is a 'go at your own pace' kind of schedule.  Some attendees followed each other around to different wineries to do tastings, while others went solo.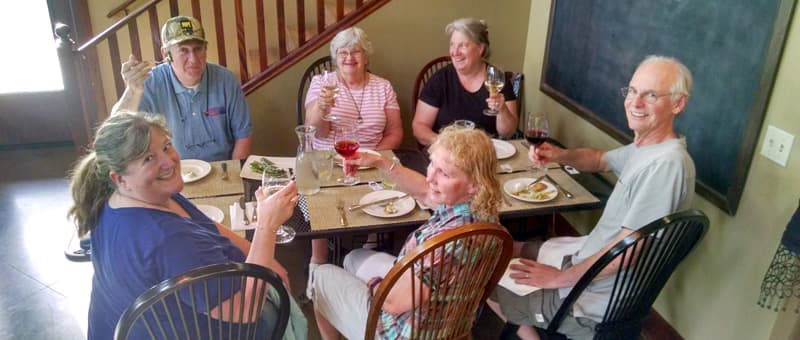 On Friday night several rally attendees went to dinner at Wine o' Clock wine bar and bistro for great food and conversations.  On Saturday some started the day off at a farmer's market and shopping at antique stores in town.
That evening was the ever popular potluck dinner followed by trivia questions for a prize.  On Sunday morning biscuits and gravy were available for the farewell breakfast.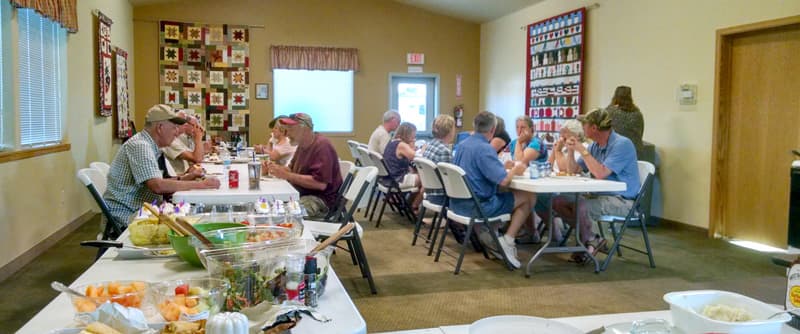 We announced that we will be taking a year off from hosting a rally in 2017.  But, we also announced that we will be back at Wine Country RV Park from May 4-7, 2017.
Attendees have so much fun at this rally that even though there is no official rally in 2017, five RV rigs have already reserved their sites for next year."