Doug and Tammie Baughman, organizers of the Midwest Truck Camper Group, sent in the following report and photos from the 4th Annual Christmas Party gathering in Branson, Missouri.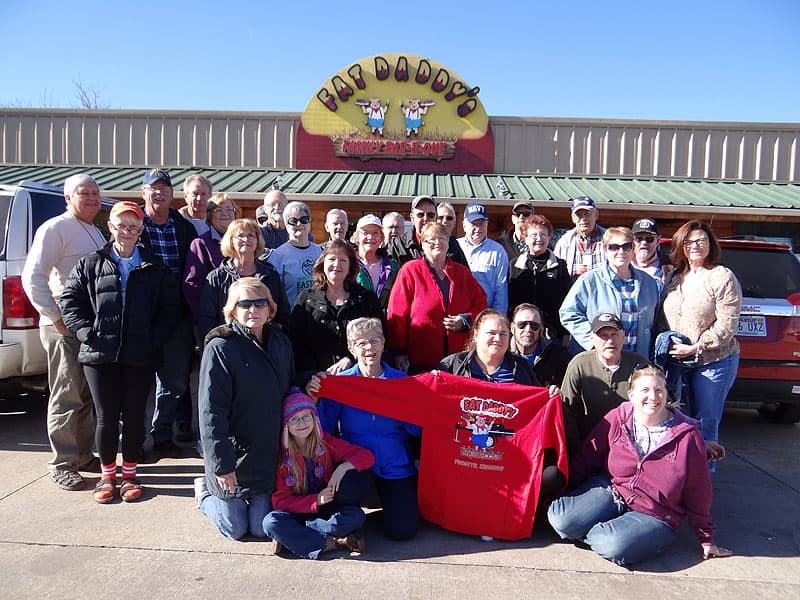 "The Midwest Truck Campers and Friends got together for our 4th Annual Christmas Party in Branson, Missouri from November 30th to December 4th.

We had forty people attend the Christmas Party.  Upon their arrival, we provided a meal of homemade soup and sandwiches.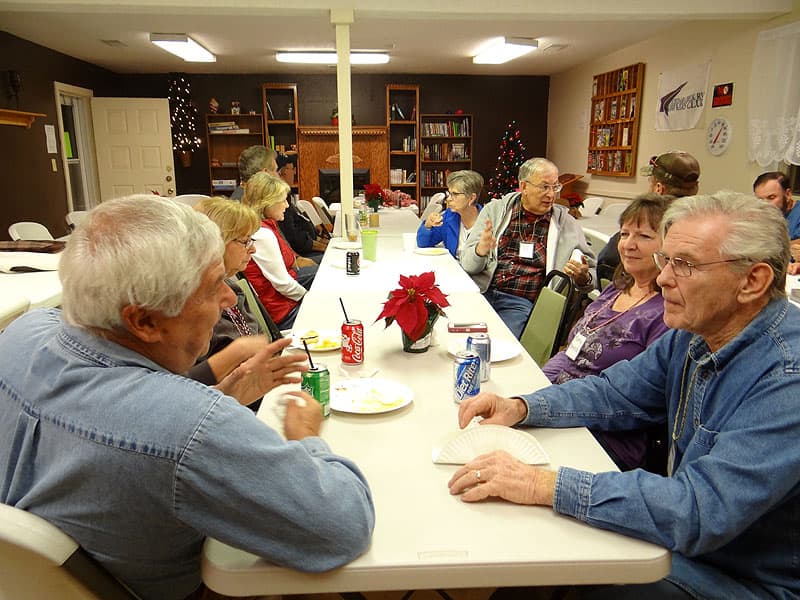 We talked with the group and advised them of what we had planned.  If they chose to participate or if they just wanted to sit around and talk, that was fine too.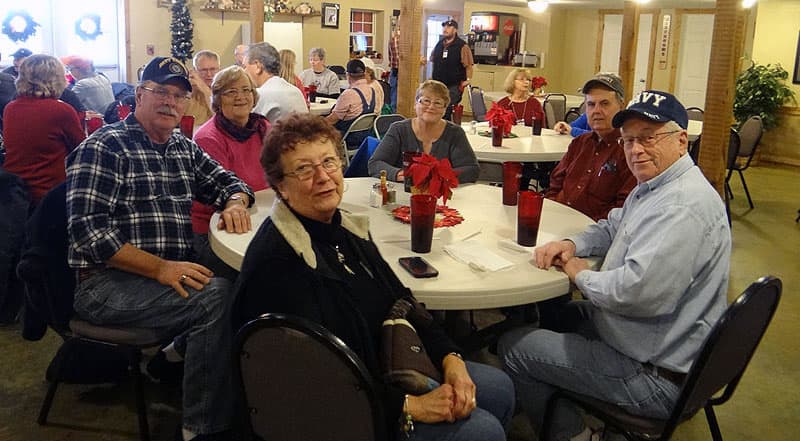 On Thursday we made a trip to Fat Daddy's in Forsyth, Missouri.  We had chosen to caravan over for those that had not been there before.
We had an awesome meal of smoked beef brisket, smoked pork ribs, potato salad, baked beans and homemade chips.  If anyone went away hungry, that was their own fault.
After the meal everyone had free time for the afternoon.  Most went out on the town to sight see and shop.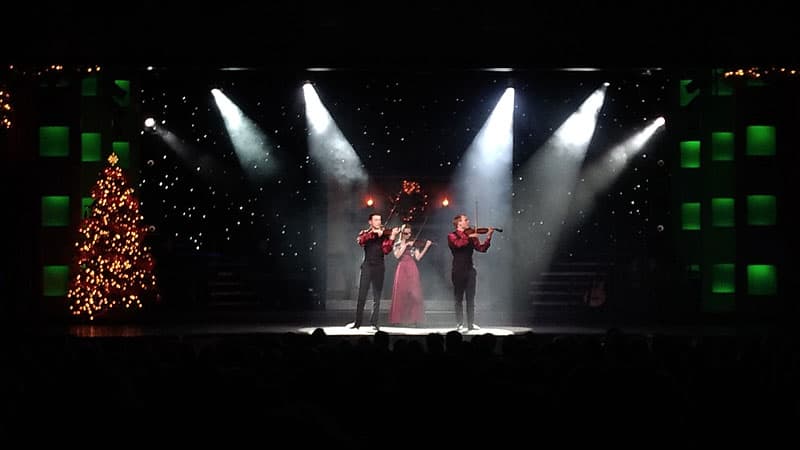 That evening a few in the group went to see the Hughes Brothers Christmas Show, which was a good show.

On Friday morning a small group of us met for an early breakfast at the Hungry Hunter Cafe in the Branson Stagecoach Campground.  Later that morning we went to Grandma Ruth's Cinnamon Rolls and Back Porch.  We enjoyed a cinnamon roll and listened to some cowboy music sung by John Fullerton.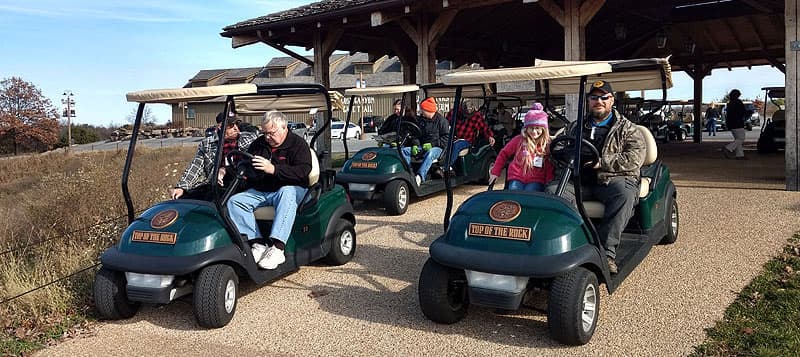 That afternoon a small group of us went to Top of the Rock where we took a golf cart ride through two and a half miles of paths that roamed through the Ozark woods and caves and then to the museum.  At the museum there were a lot of artifacts on display.
Friday evening was free time for all to do as they pleased.  We also had a potluck for anyone who wanted to partake in the meal.
On Saturday there was free time in the morning.  In the afternoon several people gathered in the clubhouse to play some table games and sat around talking and having some snacks.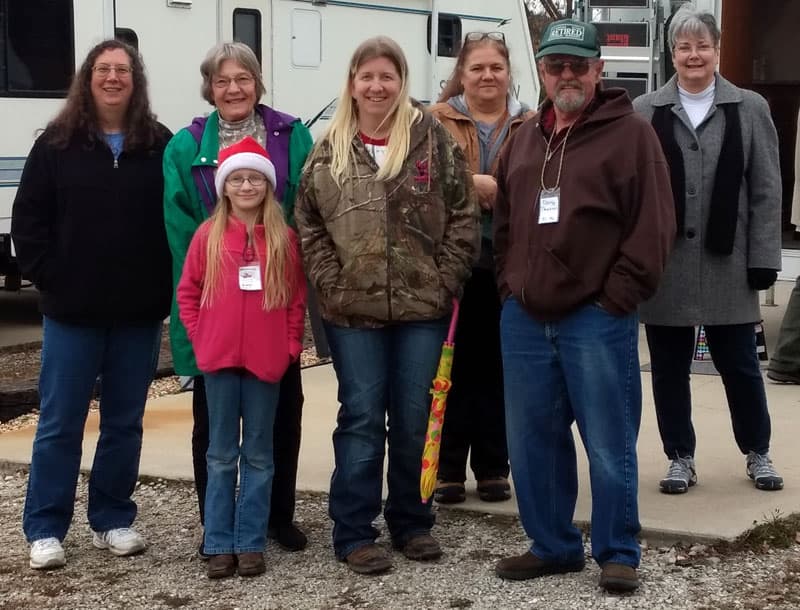 At 1:00pm we had an open house rig tour.  Around 4:00pm people started to file into the clubhouse to mingle and get ready for the last potluck meal.  We grilled a hickory smoked ham and the rest of the group brought food to go with it.  We started supper around 5:30pm and, after stuffing ourselves, everyone put their leftovers away in their camper.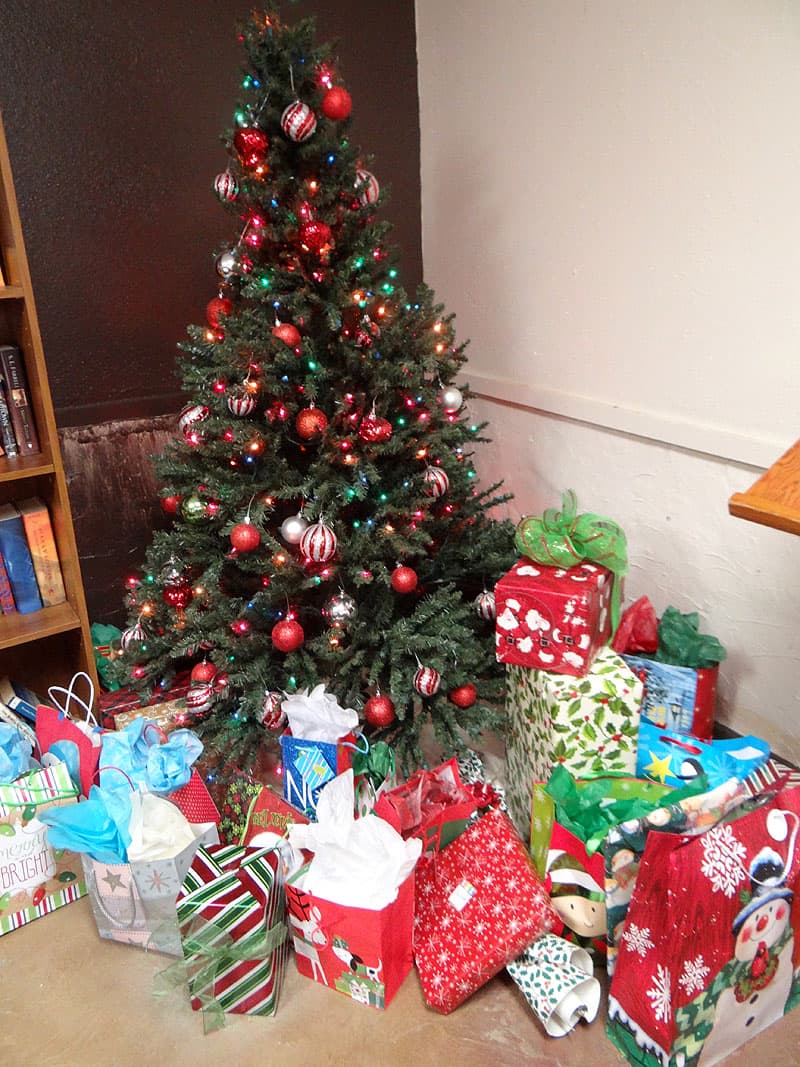 Then we started the opening of the presents.  Everyone drew a number out of a bowl.  Once everyone had a number, the fun began.  Each couple got to pick out a present from under the tree.  After a few gifts were out, there was the option to steal a present from another person.  We did have a few do just that, and it added to the fun of opening the gifts.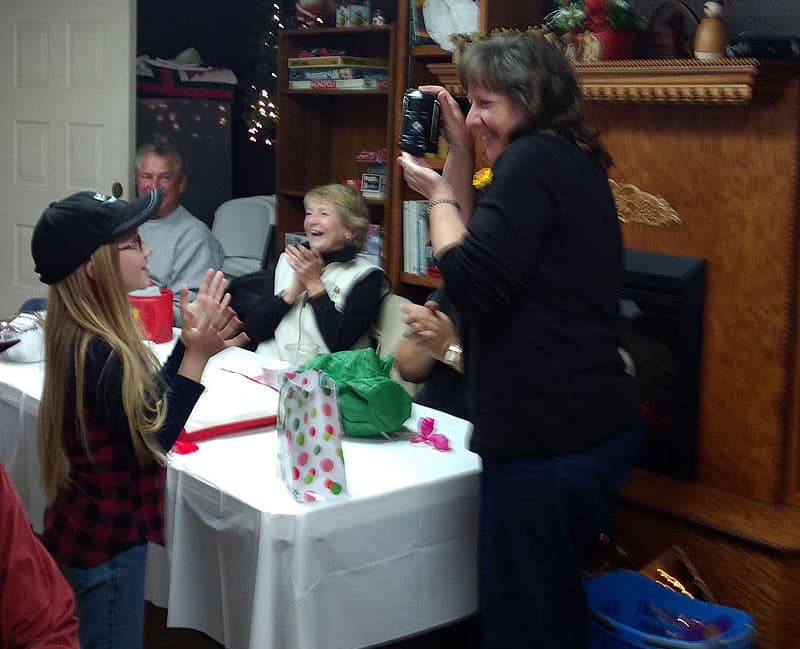 Everyone had fun and enjoyed themselves.  Some said good-bye that night since they were heading out early the next morning.
On Sunday morning we had scrambled eggs and ham.  Another person in the group volunteered to make biscuits and gravy that they had brought.  After breakfast, the remaining group said their good-byes and headed down the road towards home.
We want to personally thank those that attended the Christmas Gathering for your friendship.
For a full write up and more pictures check out our webpage.