The NorthEast Jamboree in Gettysburg was from September 28 through October 2, 2016 at the Gettysburg Campground.  Mike Tassinari, aka Mikeee, and Lee and Beth Lee did a fantastic job of organizing the activities and 10th Year Anniversary celebration.  Congratulations to Mike and Cathie Tassinari for celebrating 10 years of running Jamborees in the northeast!

Wednesday night started the rally with a dessert night.  What started off as a light sprinkle turned into a deluge of rain.  Umbrellas and rain gear came out of storage and were used the entire weekend.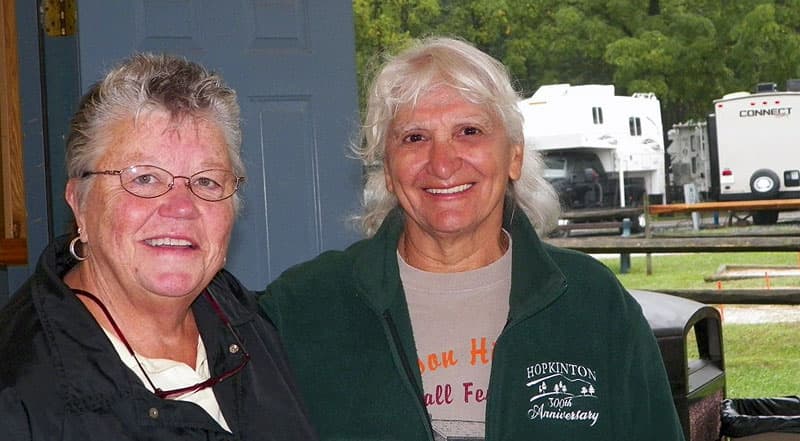 Thursday was registration and then a gathering to talk about why people picked a truck camper.  It was a nice way to learn how others got into this wonderful way of RVing.
At 1:00pm was Mike's seminar on cleaning EU2000i Honda generator carburetors.  At 3:00pm Lee gave us tips for loading and unloading.  Some tips included practicing as much as possible, and trying to be as level as possible.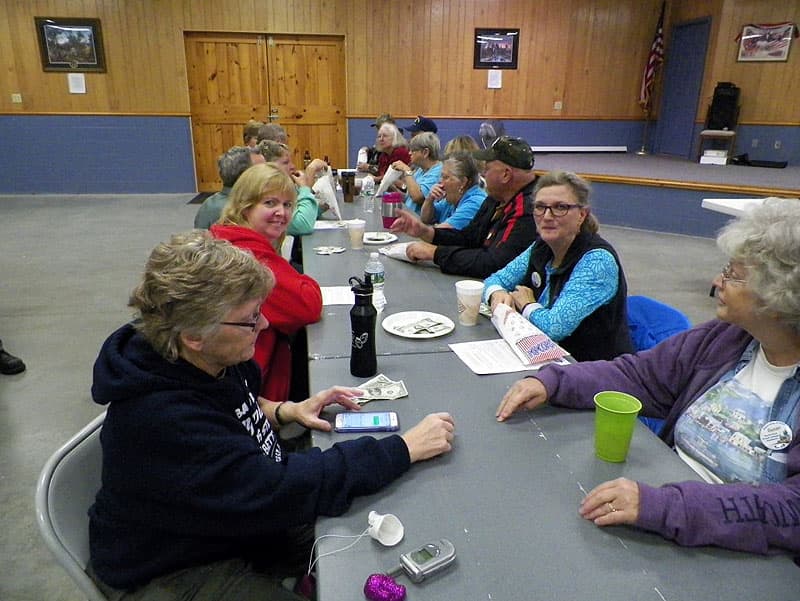 That evening was the left, right, center game and a movie hosted by the campground.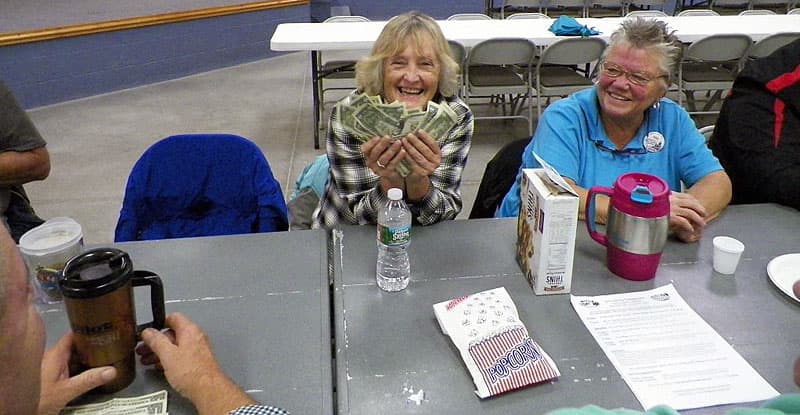 Brenda Fair was one of the winners of left, right, center.

On Friday, there was a Torklift Fastgun seminar.  Mike talked about the different colors, the way they work and are tightened, and the newer pistol grip turnbuckles.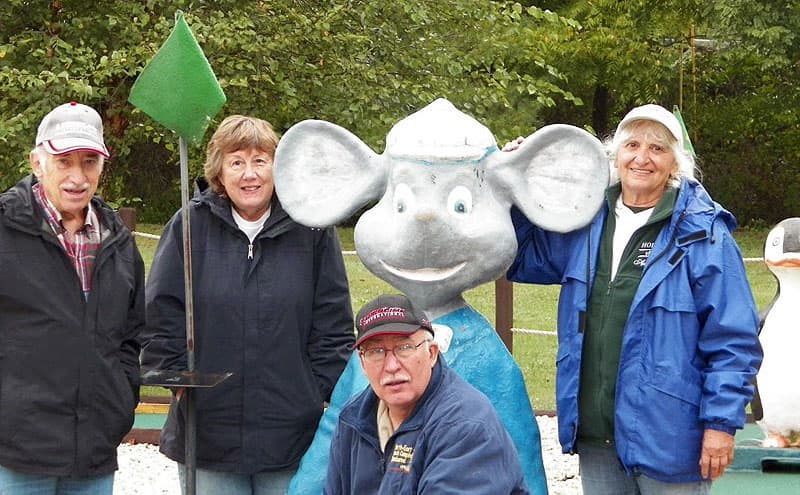 After Mike's presentation there was a miniature golf tournament.  How great is it that the Gettysburg campground has a mini-golf course right in the campground?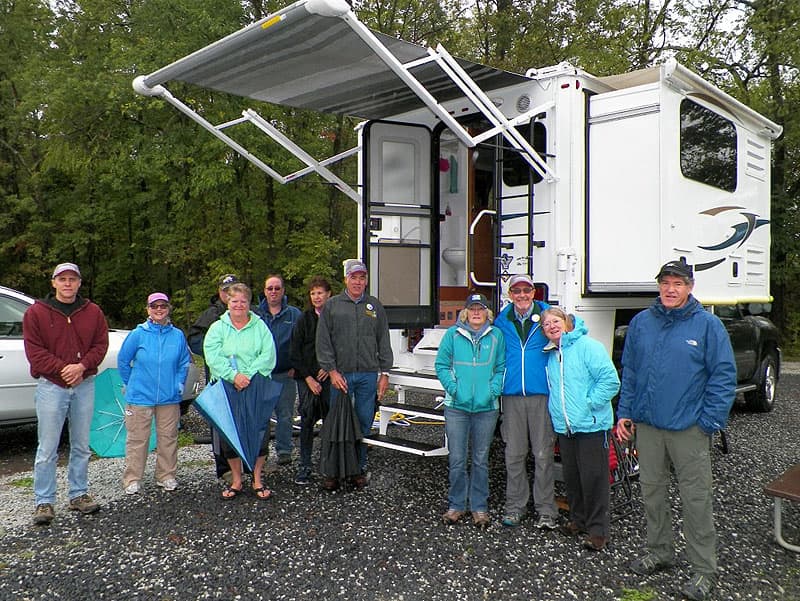 All afternoon we walked around and looked at different truck campers at the rally.  Even though it was damp and cold, about 20 of us went on the camper tours.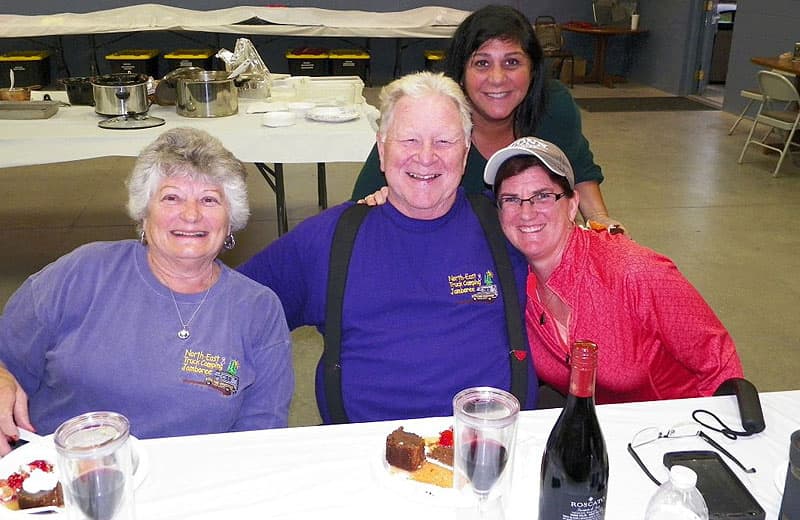 At 5:20pm we posed for the group picture. Dinner that night was a buffet with many appetizers, main dishes, and desserts.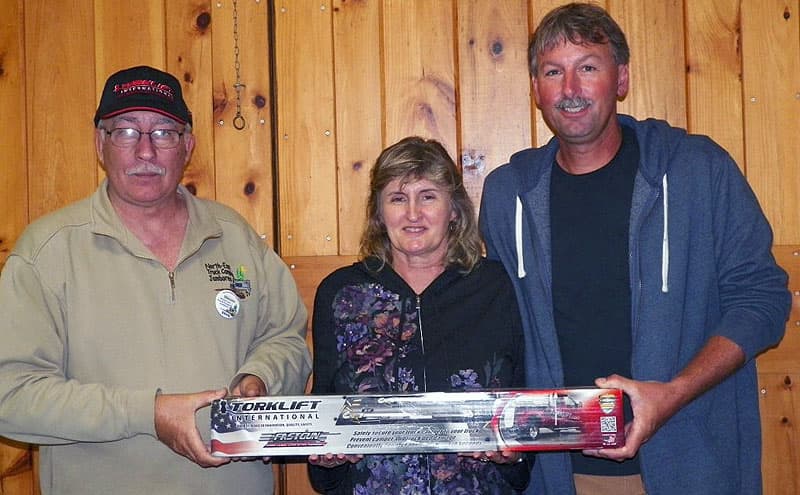 At 7:00pm was the 50/50 and raffle.  Many prizes were offered, including a very coveted set of Torklift Fastguns.