Full-time RVers, Tom and Caitlin Morton, are creating some must-see travel videos as they explore Western Canada and Alaska in a 2020 Lance 1172.  Here are their first three episodes.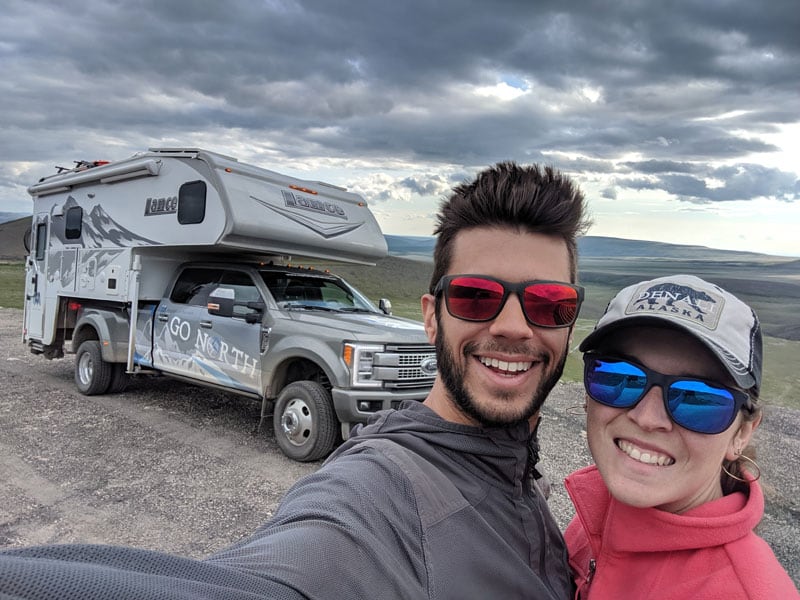 Above: Tom and Caitlin Morton on the Dempster Highway, Yukon Territories
We first learned about the adventures of Tom and Caitlin Morton when they hooked up with Lance Campers this past fall. Lance had outfitted the Mortons with a brand new 2020 Lance 1172 for their next big project; a reality-based video series titled, "Go North".  What a fantastic gig!
Every episode of, "Go North" offers useful information on where to go, what to see and what to do as you explore Canada and Alaska via truck camper.  Tom and Caitlin find local attractions, take hikes into the wilderness and discover what's around the bend.  As a reality-based video project, you never know what will happen next.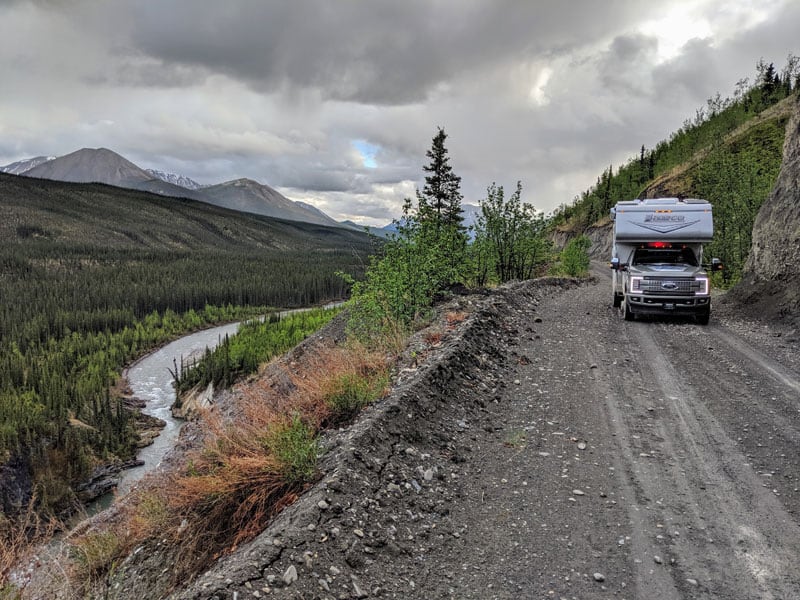 Above: Traveling on the Canol Road in the Yukon
Let's rewind.  After Tom and Caitlin graduated Michigan Technological University, got married, and began to climb the corporate ladder, something was missing.  They had achieved the trappings of a successful life, and felt stuck.  Stuck behind a desk.  Stuck in Michigan all winter.  Stuck in a life path they didn't truly want.
After an all-too short vacation to Florida, they had something of a revelation.  Passing an RV dealership on their two-hour snowstorm drive home, Tom saw a new possibility.  They could sell darn near everything, buy a used RV, hit the road and – with sheer determination, grit and creative talent – carve out a life for themselves across America; a new life full of warm sun and the never ending pursuit of heath, entrepreneurship and personal fulfillment.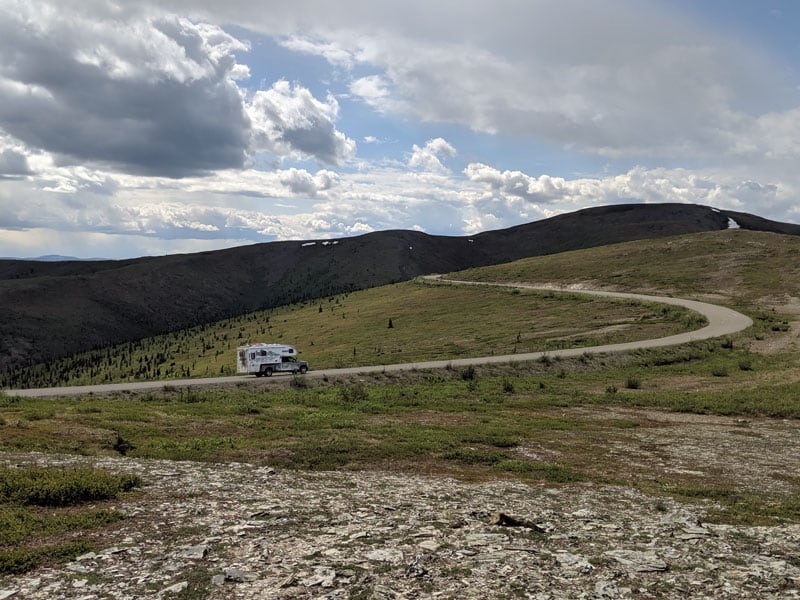 Above: Top of the World Highway, Yukon Territories
Tom clearly married the right girl because Caitlin was in.  Over 18-months they quit their jobs, sold their house, cars and furniture, bought a used fifth wheel and truck and hit the road with their two dogs, Mocha and Bella.
As they spread their new wings, they found odd jobs on Craigslist, took on remote contract work, and launched several businesses, their website mortonsonthemove.com, and YouTube channel.
The road opened up doors and presented opportunities that would never have been possible back in Michigan.  They met amazing people, made amazing new friends, and discovered amazing places they never dreamed of.  And then things started to really take off.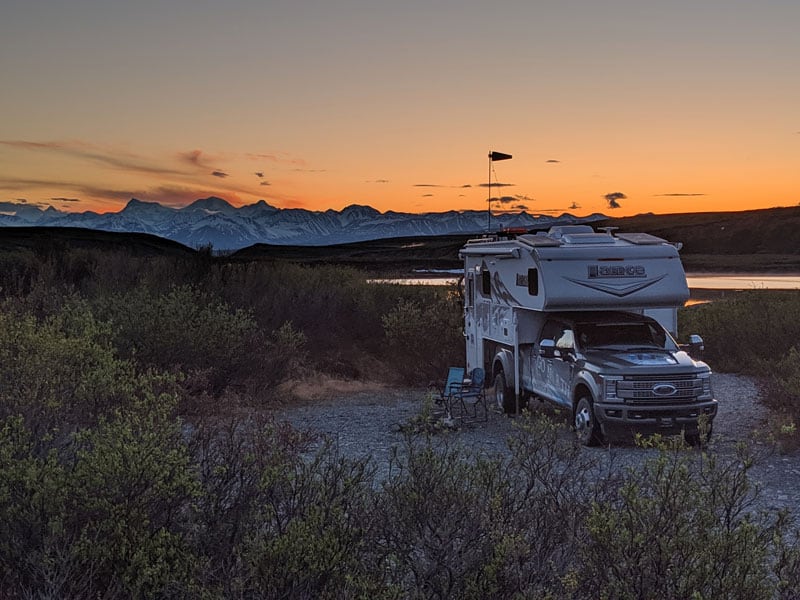 Above: Camping off the Denali Highway, Alaska
They were featured in Mark and Julie Bennett's book, "Living the RV Life: Your Ultimate Guide to Life of the Road".  In 2018, Tom directed a feature-length documentary on full-time RVing titled, "RV Nomads – The Movie".
Next they put together the "Go North" series and signed up Lance Campers, Hellwig Products, Battle Born Batteries, Truma, Dometic, LivinLite.net, and RV Water Filter Store as sponsors.  Oh, and there's one more thing…
Tom and Caitlin are working on the production of, "The RVers", a new television series scheduled to broadcast this fall on PBS and the Discovery Channel.  Tom and Caitlin are co-hosts on the show along with John Sullivan and Peter Knize of The RV Geeks, Cherie Ve Ard and Chris Dunpy of Technomadia, and Anthony Nalli, creator and producer of The Aviators.
Not bad for a couple feeling stuck in Michigan just four years ago.  Well done, Tom and Caitlin.  We are inspired.
Go North
We invite you to enjoy Tom and Caitlin's "Go North" series.  What follows are the first three episodes.  You can find and subscribe to the rest of their videos on their YouTube Channel, Mortons on the Move.