How did you get hooked up with Kennedy Space Center, NASA, and SpaceX?
I started volunteering for SpaceFlight Insider, a website that covers the space industry from all angles. SpaceFlight Insider helped with my credentials on recent launches.
The launches are the big events, but I have been to other events covering space industry. For example, I was at the Kennedy Space Center visitor complex when they held the United States Astronaut Hall of Fame inductions and unveilings.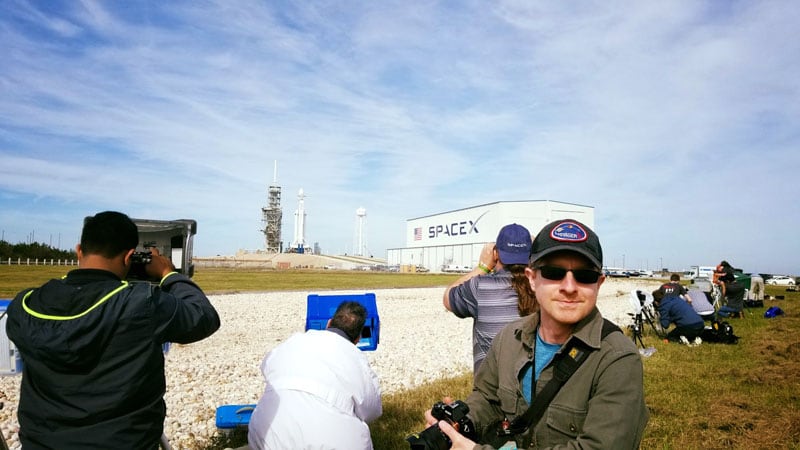 Above: Ryan and fellow photographers and journalists await a SpaceX launch
I can apply to launches, however there is an accreditation review process for individuals. Being part of a media organization or a special project with a history and readership is generally required.
Space has always been an interest of mine. It's incredible to witness and experience what I believe is an exciting rebirth of the space industry.
For each launch with a science payload or space station resupply mission they put out an opportunity for different influencers in all industries to witness a launch. You get to tour the facility, go behind the scenes, participate in press events, and photograph the launch.
People from a wide variety of industries and communities attend; fashion, science, travel – you name it. Everyone who attends presents a unique perspective. I had a chance to do that for SpaceX CRS-5 in 2015; a resupply mission for the International Space Station. It was incredible to see a rocket up close. That experience planted the seed to film the rocket flames.
Your slow-motion rocket flame videos are spectacular. How do you do that?
No one can be near a launch pad during a launch. I set-up my camera with a sound activated trigger. It will start filming at a certain time, or it can be triggered by sound.
It's been difficult to figure out how to get the videos right. I had a lot of failures before I got the results you see now. It's still challenging, but I now have things aligned and it works out.
"For the rocket flame images, there is a three second window. If I fail, I have to wait for the next launch. That creates a lot of anxiety."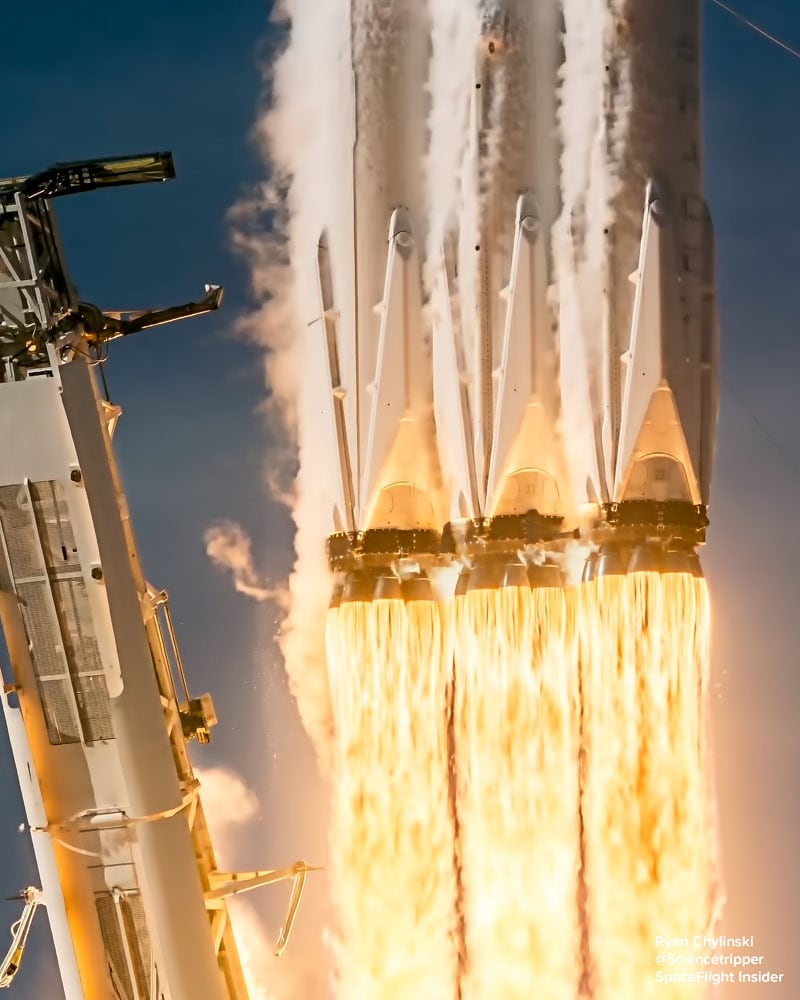 One of your photographs of rocket flames really stands out. Tell us about that image.
That photograph was taken from a remote camera – just like the slow motion videos. It took a lot of strategy and trial and error to get that photograph. That image sparked a lot of interest in my work.
Tell us about what it's like to photograph at these events.
SpaceX typically escorts media to the launchpad for remote camera setup the day of the launch. There's a considerable gap of time between setting up the camera and when the launch happens. Cameras need to be set up totally independent of humans. They also need to be able to withstand the elements including rain and intense sun.