TCM's Ultimate Truck Camper Survey gives you a direct line to the industry's design teams and decision-makers to shape future floor plans, materials, features, and options. What will the next generation of truck campers be like? Take the survey and make an impact.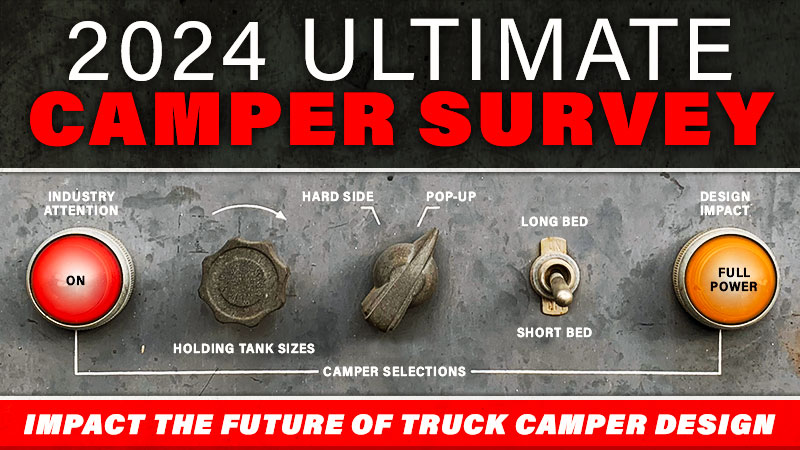 We have updated, refined, and conducted the Ultimate Camper Survey every other year since 2010. The results and trends have pushed the industry forward while confirming the tried and true design elements that need to stay. That's how we get better campers in the future. When the survey data is published, there will be industry meetings and camper changes that will be made.
Two Surveys: Hard-Side and Pop-Up
Start by selecting the survey that best represents the type of truck camper you prefer; hard-side or pop-up.
Please only take both surveys if you're interested in both camper types. The results will be published separately. Thank you for taking the 2024 Ultimate Truck Camper Survey!
CLICK HERE TO TAKE THE HARD-SIDE SURVEY
CLICK HERE TO TAKE THE POP-UP SURVEY