Pop-up camper enthusiasts lift the roof on precisely what they're looking for in a pop-up truck camper design; layout, materials, features, appliances, and more. Heads up pop-up manufacturers! Your potential customers have some feedback for you.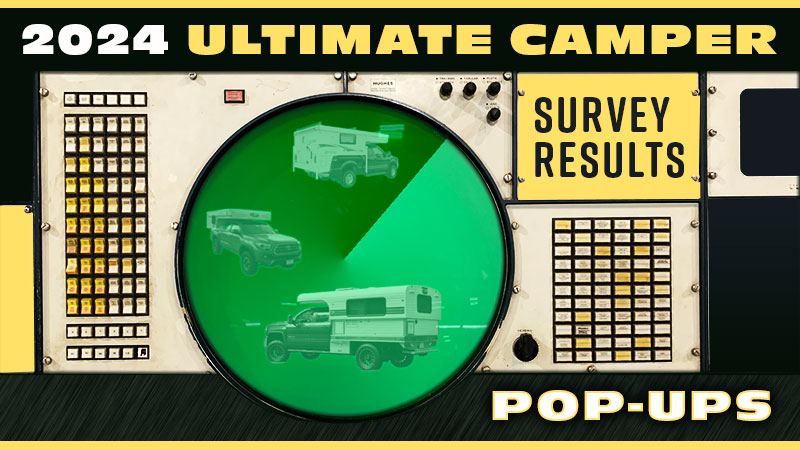 It's time to put aside industry assumptions and anecdotal evidence and face some fresh data straight from the best focus group any truck camper manufacturer could ever wish for; Truck Camper Magazine's readers!
Ready to dig into the details about what pop-up camper enthusiasts want? Let's go!
CLICK HERE FOR THE POP-UP SURVEY RESULTS
Please wait 10 to 15-seconds for the survey and graphs below to fully load.