Hard side truck camper consumers reveal exactly what they want in hard side truck camper design; layout, materials, features, appliances, and more. Heads up hard side manufacturers! Your future customers have spoken!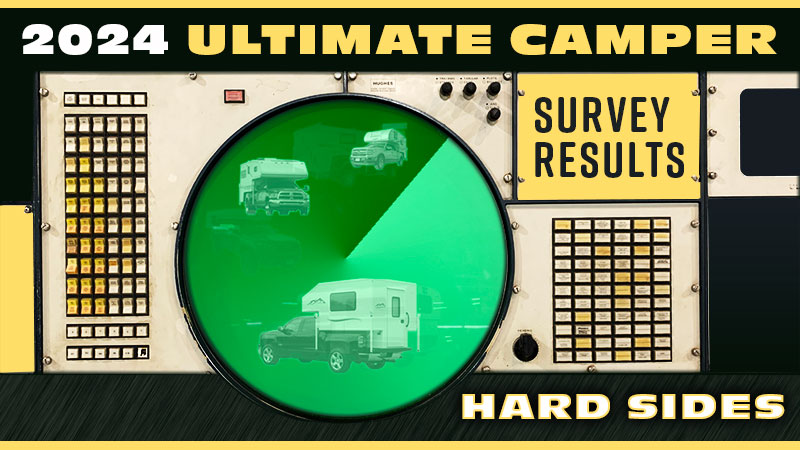 Calling all truck camper manufacturing CEOs, design teams, and marketing folks. Here's some hard and fresh data from the best hard side truck camper focus group you could ever hope for; Truck Camper Magazine readers!
Ready to challenge some industry assumptions? Here we go!
CLICK HERE FOR THE HARD SIDE SURVEY RESULTS
Please wait 10 to 15-seconds for the survey and graphs below to fully load.