Pop-up truck camper consumers reveal exactly what they want in pop-up truck camper design; layout, materials, features, appliances and more.  Pay attention pop-up manufacturers.  The customers have spoken.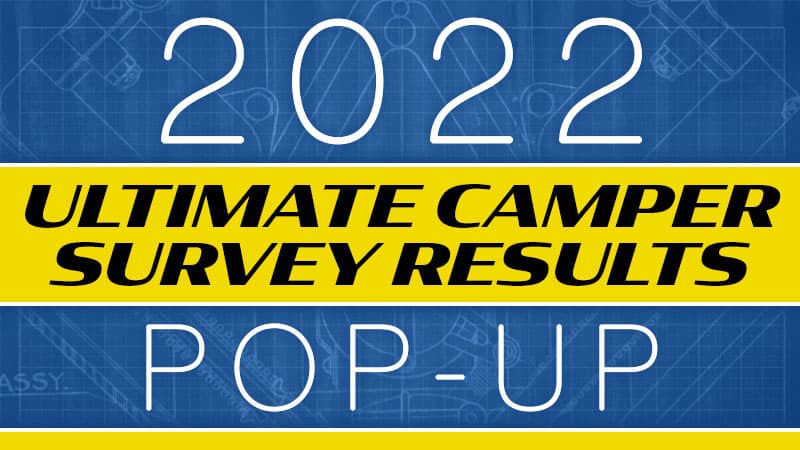 What follows are the pop-up survey results for the sixth bi-annual Truck Camper Magazine Ultimate Camper Survey. Click here for the hard side survey results.
Please wait about 10-15 seconds for the survey to load. Sometimes the graphs take a few seconds to show up. If you are on a mobile device, and can't see the survey properly, turn your phone to be horizontal and/or click here, for a mobile-friendly version.