What's the number one reason why guys turn their truck camping rigs around?  Because their wife told them to.  Perhaps not complying with this request explains the growing popularity of sofas in truck campers.
We had way too much fun reading all the reasons why fellow truck campers turn around.  In the mix we have a tourist stalking bear, a fresh grouper sandwich, The Royal Canadian Mounted Police, and pine nuts.  You can't make this stuff up folks.
This week's Poll and Question of the Week was, "Do you turn your truck camper around when you see something, or do you keep on truckin'?"
Here are the poll results:
Here are the written responses.  Some of these are quite funny, so be careful if you're drinking your morning coffee.
"Like you, Gordon, I never turned around. I would drive by antique stores, flea markets, farmers markets and produce stands, commenting to my wife, "I should turn around and go back." Of course I never did.
I will, however, make a U-turn for BBQ shacks especially around mealtimes. Or, for that matter, any other restaurant that is unique to the area we are traveling through; Cajun food in Louisiana, taco stands in New Mexico, or lobsters in Maine. In fact, it was a fish restaurant in Florida that indirectly led us to buy a truck camper.
We were piloting a 30 foot 5th wheel at the time when I saw the sign for fresh grouper sandwiches. I made a quick U-turn, pulled into the parking lot, and found there was nowhere to go. I told my wife we have to find something smaller, so we bought a truck camper." – John Skevington, 2005 Ford F350, 2006 Adventurer 810 WS
"I rarely turn my truck camper around and deviate from our charted course. However, on one beautiful driving day, I saw a sign for the next town boasting, "The World's Largest Rocking Chair" and, "The World's Largest Wind Chime". The signs were calling my name! So, out of character, I swung around and headed into town and were treated to many largest creations. The town was Casey, Illinois and its oversized charm should be on your bucket list!" – Charles Coushaine, 2001 Ford F350, 2012 Chalet DS116RB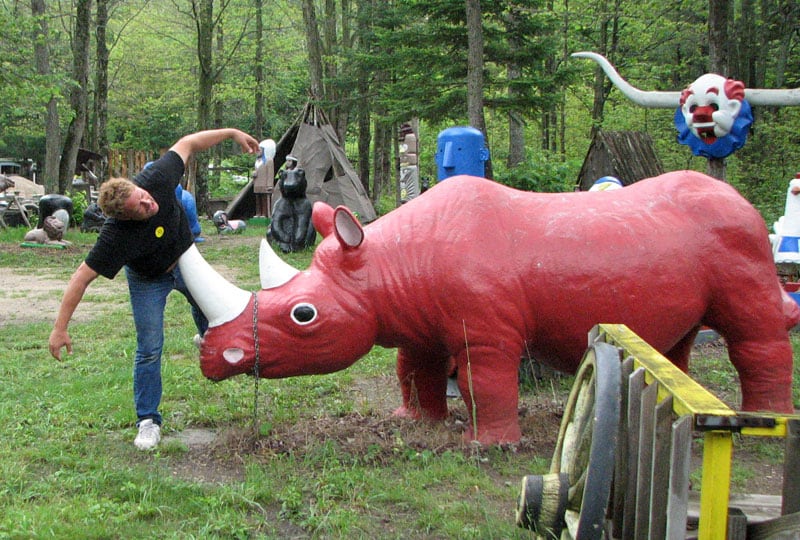 "One of the wonderful attributes of the truck camper is the maneuverability. I take advantage of it! I will turn around for interesting vintage vehicles and roadside attractions including a red rhinoceros, the muffler man, and the world's largest this or that, and the two headed calf.
I also stop for parks, active race tracks, caves, scenic overlooks, natural or man made wonders, a road that just looks like I should explore it, or any Kodak moment. But, I only do it if the weather is suitable and I am not on a mission to be at a certain place at a certain time. The world is full of fun and interesting stuff!" – Joel Nystrom, 1993 Dodge D350, 2006 Arctic Fox 1150
"Not very often. I seem to be destination oriented. I only turn around when there is something I really want to see, or when I get the look from my wife. You know that look. Then it's, "yes dear" and I will turn as soon as I can." – Scottie Rome, 2015 Toyota Tundra, 2015 Northstar TC650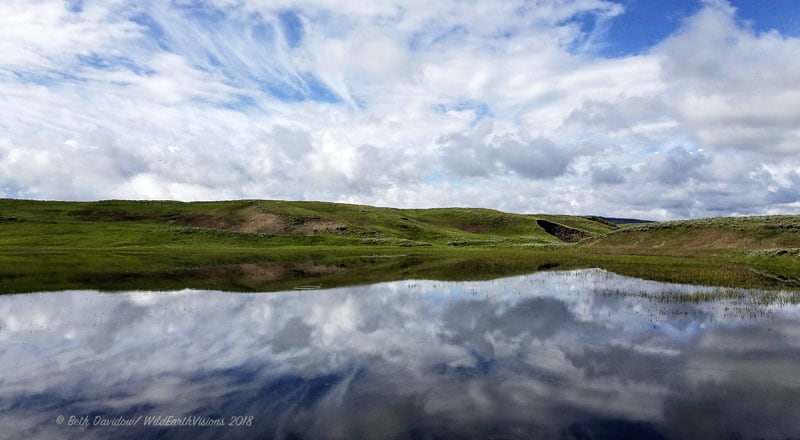 "Oh boy! Do I turn around! The only time I don't is if it is unsafe to do so, like on a freeway. I have been known to find the next exit to see something I've passed up!
As a professional naturalist and filmmaker, I'm intrigued by so many things; an interesting road kill, a cool geologic exposure, a pretty scene that begs to be filmed, or something that simply catches my eye.
I drove past this reflection in Hayden Valley because I was focused on being elsewhere in the park. I told myself to turn around because, why was in hurry to get somewhere when such beauty was right there at that moment? That's the point of a road trip – to be in the moment, to observe and experience what gifts it reveals!" – Beth Davidow, 2017 Ford F-250, 2001 Lance Lite
"Before owning our camper, I had a very bad habit. Once I was on the road, we drove stopping only for gas, food, and to get some sleep for the next day on the road. Now I find it hard to get myself to stop and enjoy the scenery. Instead it's peddle to the metal all day.
My wife is trying to get me to slow down to see the beauty this country has to offer. She now tells me, "Look over there! We need to go back and take some pictures!" I'm getting better, but I'm not there yet. We'll see how I do on our upcoming trip." – Warren Sidney, 2006 Chevy Silverado, 2015 Arctic Fox 811
"I will turn around for Bass Pro Shops or a good looking place for parking a couple of days. I have turned around for Civil War and other historical sites, Flying J gas stations, a crayfish eatery in the south, and a good BBQ place. Otherwise, I keep on trucking down the road." – Clifford Cizan, 2010 Ram 3500, 2013 Arctic Fox 1150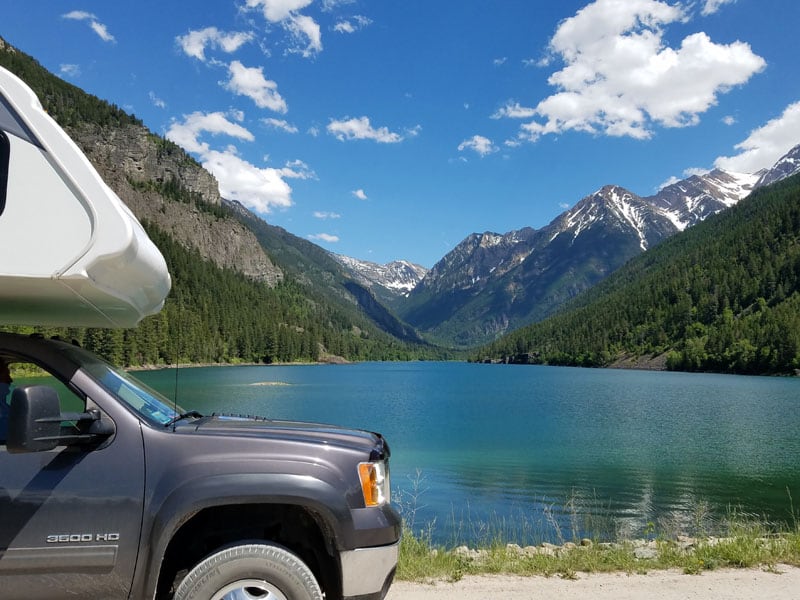 "From the map, we can't always tell if a side trip down some little road would be worth doing. However, it never fails that once we've passed it, we decide we want to take it.
This spring we were on our way from Montana's Flathead Valley to the Yellowstone area. We were near St. Ignatius when I spotted a gravel road on the map that went about five miles to a small lake at the base of the Mission mountains.
We had traveled that highway many times when we lived in Montana, but had never noticed this road. As we passed it, we could see that it was in decent condition. So, we turned around and went back! This turned out to be a very good decision.
The lake itself was incredibly beautiful and we saw a bear in the picnic area. The only other person there, a young woman, drove into the picnic area and we were sure she had no idea the bear was there. We were just leaving but we turned around and went back, thinking she might need some help!
As we drove toward the picnic area, we saw her get out of her car and go down to the water. We watched as the bear came out of the woods and followed her down to the water! By the time we got there, she had spotted it and made a dash for her car.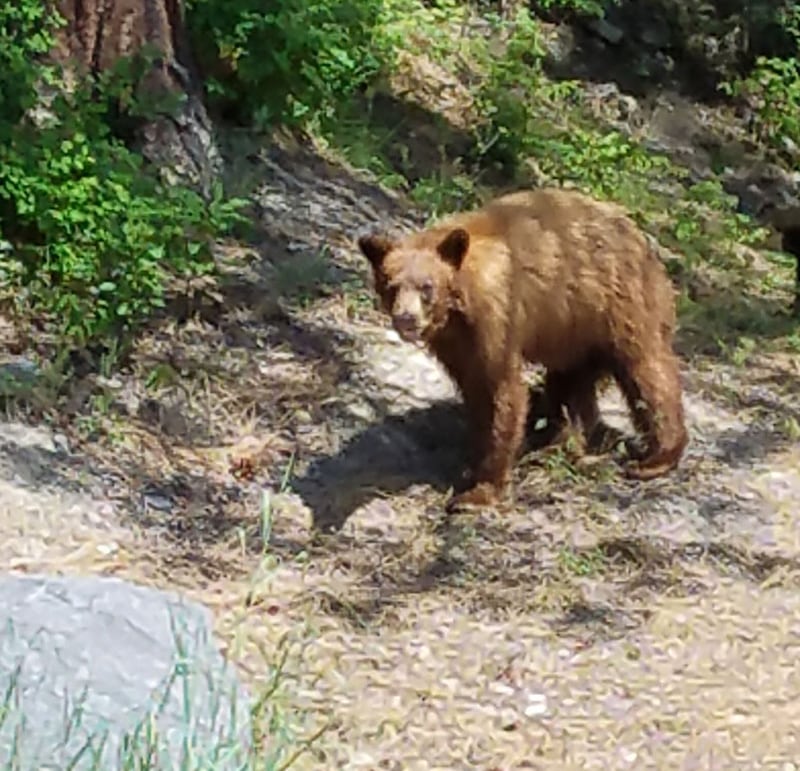 We were glad to get our big rig between her and the bear. We asked her if she had realized that the bear was following her as she walked down to the water, and she almost fainted!" – Jim and Joan Thompson, 2011 GMC 3500 HD, 2013 Lance 1191
"I will turn around with just the camper on. When I add the 14-foot enclosed trailer, I will turn around or stop only if it's absolutely necessary, like when I pass a turnoff. I am a point A to B person, as is my wife. We will never stop at a thrift store, just a Walmart." – Bill Close, 2017 Ram 3500, 2012 Lance 850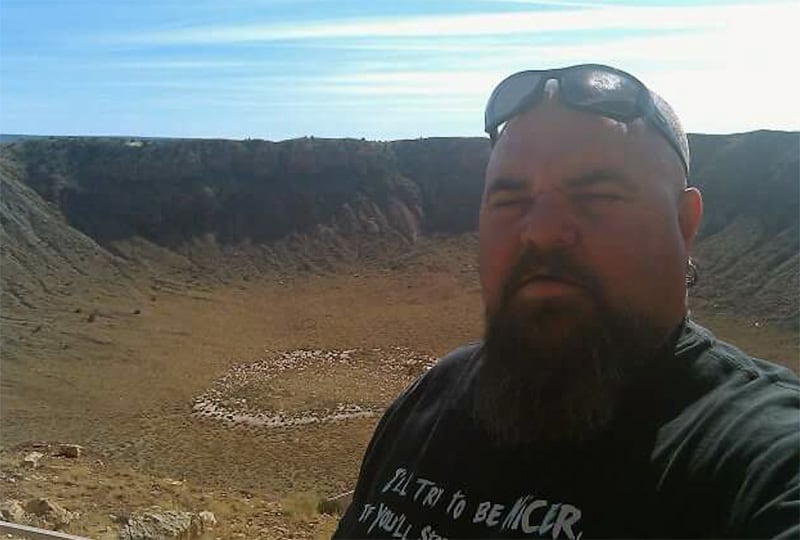 "I guess I'm kinda like you were. When I first started reading the article, I said, "Yeah, sure I do". Then I started thinking of a time I turned around for something and I couldn't. Sure I've stopped at a lot of places, but I always knew that I was going to stop there. Either it was already in the trip plan or it was some place someone had told me about that I met on my trip. Sometimes I just saw a sign right before I reached the place.
Worse yet is that I've said, "I'll stop there on my way back", and I just drive right on by. I probably drove by the Arizona meteor crater a dozen times before I finally pulled over. Mind you, most of the times I drove by I was driving an 18-wheeler. But I happened to have the Crater information channel on my radio when I heard them say, "RV parking". That was good enough for me and I rolled in with my 48-foot trailer." – Tim May, 1993 Dodge W250, 1986 Vacationeer 9'10"
"I will turn around for most anything of interest or things passed by mistake. It is easy to turn around with the truck camper." – Jim Hignite, 2016 Dodge Ram 3500, 2007 Lance 1055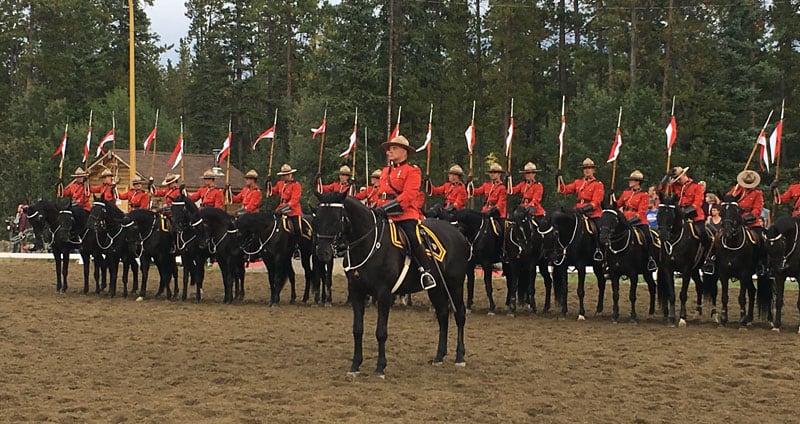 "Yes, I turn around when I am driving and – when my sweetheart, Ralph, is driving – well, he just better turn around.
We had spent a few days in Whitehorse in the Yukon on the way up to Alaska so, on the way south, we weren't going to stop there. However, we saw an advertisement on a big sign saying that The Royal Canadian Mounted Police would be performing their famous musical ride that evening.
So we turned around, reread the sign, took down the information, and headed to the outdoor venue where it was being held that night. It was a spectacular show of thirty-two horses and their riders demonstrating precision control and timing while performing intricate patterns and drills to choreographed music." – Angela Klinger, 2018 Dodge 5500, 2017 Arctic Fox 1140
"We don't turn around often but, when we see a rest stop or a place to eat, we may turn around as long as my co-pilot agrees." – RJ Bickford, 2007 Dodge 2500, 2003 Palomino Maverick 1000
"We regularly turn around if we spot something of interest. You never know when you'll be back that way again and none of us are getting any younger if you know what I mean.
My wife likes antique stores and always likes to bring home a bone of some sort. Lately, she has taken a shine to collecting rocks, which are much cheaper than antiques. You can find them anywhere, but they are a lot heavier. I just have to wonder about the weight and extra cost of fuel to haul the rocks versus the cost of a small antique, best not to go there.
We regularly poke our nose down interesting looking roads, since we don't like staying in campgrounds, and are often amazed at the places we find that are no cost with no one else around." – Kevin Mooney, 2014 Ford F350, Okanagan 106 UDB
"I am always turning around because I miss the right turn offs all the time! I have seen some interesting places because I do this a lot." – Susan Swan-Esposito, 1993 GMC Sonoma, 2017 Four Wheel Camper Fleet shell
"I turn around for my wife when she sees a thrift store or an outlet mall and she asks. Happy wife, happy life!" – David Harker, 2004 Ford F350, 2004 Elkhorn LTE
"Photo opportunities are the primary reason we've turned around to go back." – Jodie Ramsey, 2012 Chevy Silverado, 2014 Adventurer 116DS
"Yes, for whatever my wife tells me to turn around for." – Erwin Greven, 2002 Chevrolet 2500HD, 2002 Lance 921
"I have not yet found anything worth turning around for. I like to stick to the plan. Something would have to be pretty amazing to get me to turn around." – Jason Hardy, 2015 Ford F-350, 2012 Arctic Fox 990
"I turn around for anything interesting." – Tim Cooper, 2016 Ram 3500, 2009 Bigfoot 25C9.4
"Yes, we turn around, and on many occasions. I am not afraid to turn around to stop at a store (even a thrift store), to get a second look at wildlife or scenery, or to get a picture or two." – Mike and Nancy Pohl, 2015 Ford F250, 2015 Lance 855
"I turn around for classic cars and garage sales." – Clifford Smalley, 2015 Chevy 3500HD, 1995 Shadow Cruiser 11'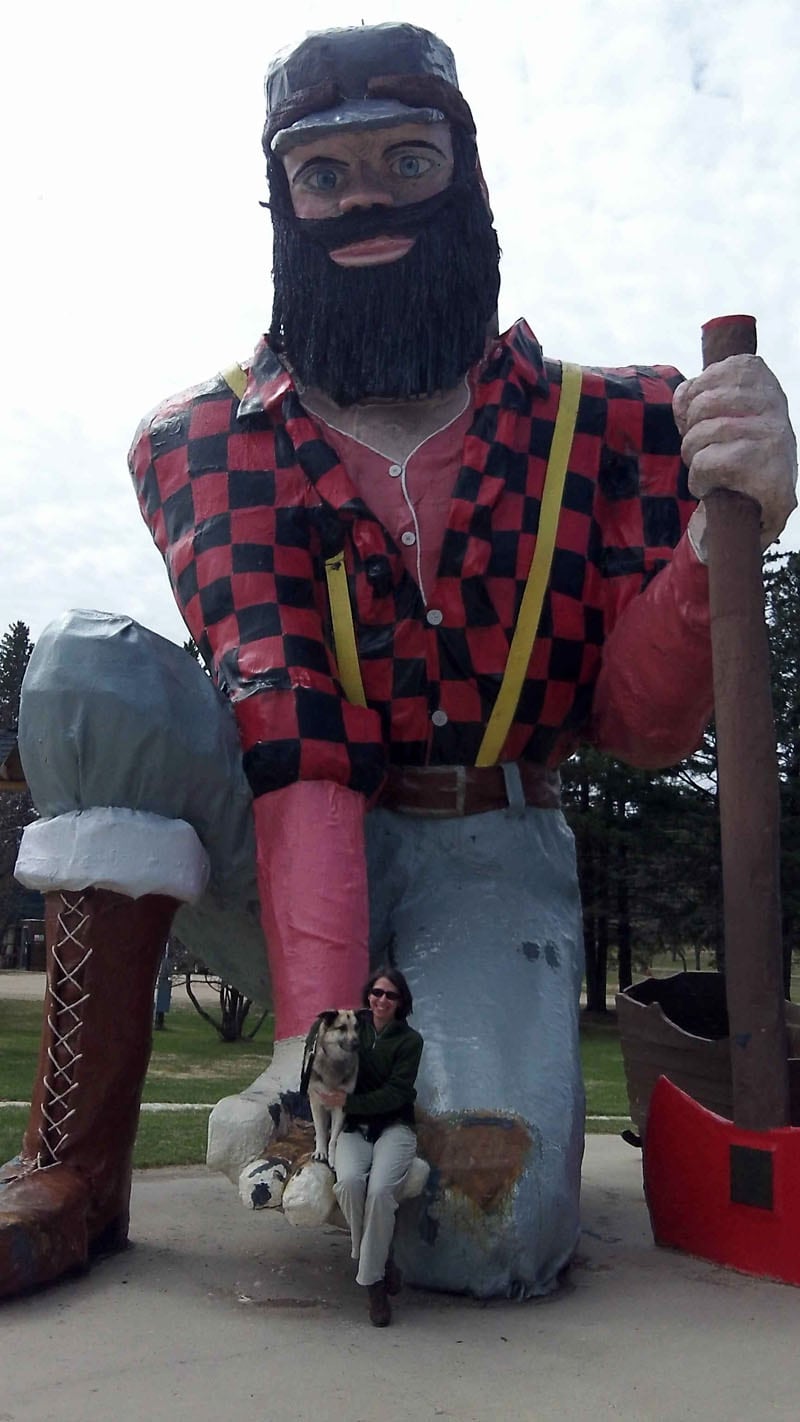 "We have always had a couple of road trip rules, even before we had the truck camper. This started with our cross-country trip in a Honda Accord while we were dating.
The first rule is that we should get lost at least once each day. This is getting harder to do with GPS. The second rule is that each person has three "turn arounds" each day, for whatever reason.
Typically these turn arounds are for good beer, quilt shops, unique stores and roadside attractions. This included the Paul Bunyan statue on our ten day trip from the headwaters of the Mississippi." – Roger Woods, 2009 GMC 2500 HD, 1999 Northstar TC800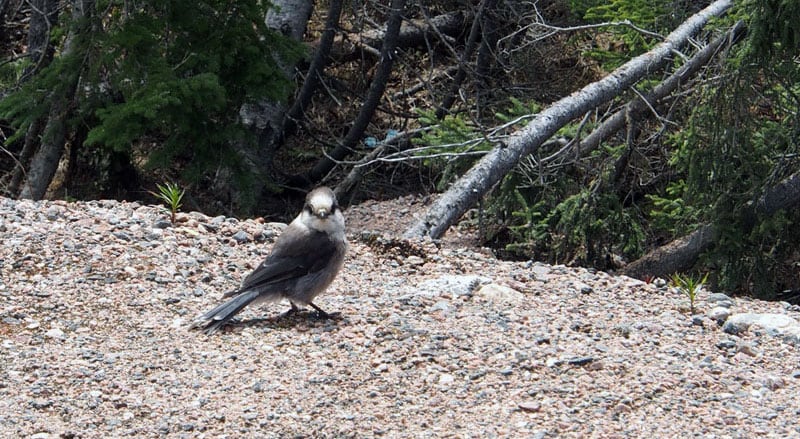 "I usually turn around to photograph something like wildlife, scenery, or something unusual." – Judi Sutherland, 2016 Ford F350, 2014 Adventurer 86SBS
"I have turned around for anything from a Burger King to a Walmart, the beach, thrift store, garage sale, or just to see something again." – Brad Slatford, 2005 Ford F350, In between campers
"We turn around for missed turns, tourist attractions, stores, or for any reason. But, it's mostly for a missed turn." – Emma Girt, 2007 Mitsubishi Raider, 1989 Lance
"We have turned around for several things. It's usually a scenic overlook or a wild animal." – Matt Wiegand, 2014 Ford F150, 2017 Adventurer 80RB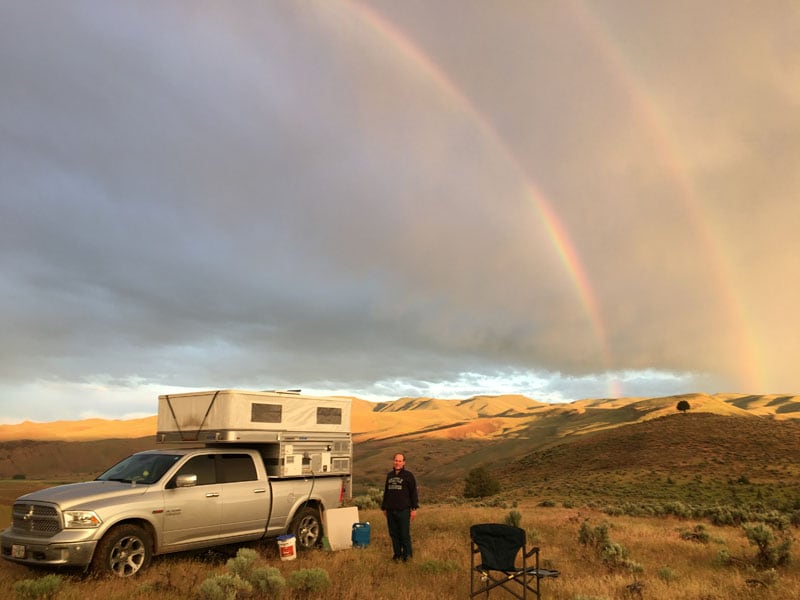 "When we're looking for that perfect dispersed camping location, we often don't see it until we've passed it. Sometimes it's worth going back for. One was on cattle range in the Oregon outback near the Malheur River." – Alex Lockfeld, 2016 Ram 1500, 2016 Four Wheel Camper Hawk
"Sometimes we will turn around. Usually it's for interesting views, rock stores or funky Americana museums." – Stacie Link, 2016 Ram 2500, 2001 Four Wheel Grandby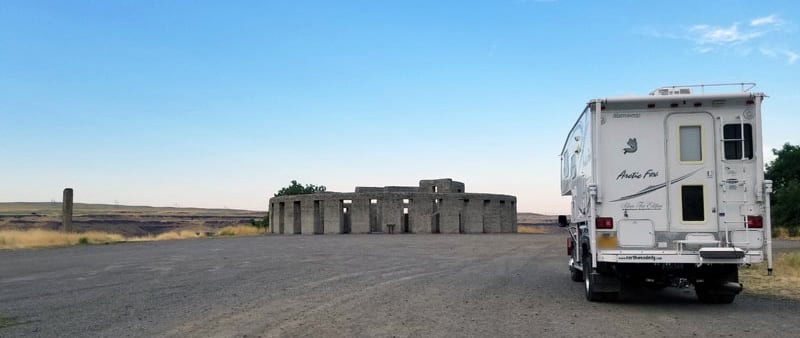 "Always and for anything!" – Kenneth Dunn, 1998 Dodge 3500, 2010 Arctic Fox 811S

"I remember one time – a long time ago – leaving Kingman, Arizona heading east on 40 when I looked over my shoulder and spotted up to a 100 commercial jets sitting at the airport. Being a pilot, I heard about Kingman rebuilding and scraping aircraft at the airport. I took next exit and headed back.
It was several miles out of way, but was worth it. They have a historic hanger and pictures of hundreds of WWII aircraft all in rows to be scrapped after the war. I'm sure we have turned around many times since." – Frank and Lynn Niehus, 2007 F-350, 2007 Arctic Fox 1150
"We take every opportunity to see as many highlights and attractions as possible. It's very hard to find out about all that's going on from the freeway. We talk to people to find out about the things to see and do. I love those thrift stores and the main streets of towns. There is always good food to be found and friends to reacquaint with." – Lewis E. Turner, 2014 Ford F-350, 2008 Northern Lite 9.5 Classic
"We always turn around if we see something of interest. One of the reasons we have a truck camper is that it is much easier than towing a trailer to turn around.
Secondly, it's vacation, so there is no time schedule. We like playing tourist and rubbernecking. It's part of who we are.
I spent 35 years adhering to schedules. There are no schedules now. Along those lines, I never drive fast. I like to 'smell the roses' so to speak.
One added benefit is my outfit gets good mileage because I never push it. Countless times, I've said to my wife, "Look there, that looks interesting". If we drive past too quickly, I turn around, go back and take it in.
In my opinion, turning around is one of life's pleasures and having a truck camper makes it that much easier." – Daryl Davis, 1997 Ford F350, 2014 Palomino Backpack SS1500
"It is extremely rare for me to turn around to go back to see something. My camper has all the food and facilities necessary and I can drive many, many hours non-stop.
I use cruise control as much as possible and find that at a steady pace gets me to point B less stressful. I am not interested in pulling over for meals or to view a land marker, scenery, statue or shop only to see at all those vehicles I safety passed previously go zipping by.
I set my destination to arrive ASAP with caution and safety always in mind. I always obey all traffic signs and speed limits.
When catching a ferry, I leave the campsite and go directly to the wharf and have my meals there. I am not a stuff collector, but take lots of photos to remember where I have been." – Vic Smith, 2015 Ford F350, 2013 Adventure 89RB
"I turn around for small town welcome signs. Troy, Montana has a big sign with many teams on it. Troy is featured in Max Brooks' post-apocalyptic zombie novel, World War Z, as a safe zone for humanity. Evidently, even zombies think it's boring to live (or should I say to be dead) there." – James Gartner, Hoping for a pickup and a Cave Camper soon
"I turn around. That is one of the reasons we use a truck camper!" – Eric Anderson, 2001 Dodge 3500, 2013 Arctic Fox 990 Milestone
"I think it's something inherent in the XY chromosome combo that we men do not like to turn around and backtrack. I have a tendency to keep moving unless there is a desperate, um, "bodily" need to reverse course. If there's a destination in mind, we travel there with the only stops being fuel, food, and "other".
Marylou would probably be more likely to turn around and backtrack if she saw something interesting. However, that all changes when the camper is pointed homeward. Once we are headed toward home, it's nearly impossible to get permission to stop the truck for an interesting side visit (let alone to backtrack) to, for instance, an intriguing gun shop, or a city park with an artillery piece, etc. Apparently, once home is in the crosshairs, the XX becomes the dominant genetic force!" – John and Marylou Wells, 2011 Chevy 3500, 2012 Chalet Ascent S100F
"I regret not turning around to get a photo of a mountain we saw north of Jasper National Park. The mountain was dark grey, like basalt, but had a stripe of quartz that started almost horizontal but curved upward until it was near vertical. The highway was narrow without decent shoulders and the traffic was quite busy." – Philip Tron, 2009 Chevy 3500, 2012 Lance 1050
"I have turned around for pine nuts at a roadside stand in New Mexico or Colorado, fresh picked sweet corn at a farm stand in Colorado, New Jersey, or Pennsylvania, a Braums ice cream shop, and beautiful views." – Ron and Judi Pucul, 2016 Ford F350, 2007 Lance 1055
"I sometimes back up and turn around in tight places. My husband gets out and guide me – and vice versa – if there's anyone or anything behind us.
On our recent trip, we took roads that gave us a lot of cold sweats. We went on narrow forest roads that were a single lane, squeezed between cliffs and passed other cars. That experience lasted for miles. I don't recommend it, but we lived to tell the tale!" – Melanie Saucier, 2018 Ram 3500, 2011 Lance 830
"Nine times out of ten I will keep on truck'n. One reason I might turn around is a photo opportunity or – you guessed it – a thrift store. I have also stopped and turned around for the gas station with the lowest priced gas I've seen in the last hundred miles." – Steve Cordis, 2000 Ford F250, 1996 Skyline Weekender
"The number on reason we sold our trailer and bought a truck camper was the ability to turn around. I drive a lot of Forest Service roads. Turning around with the trailer (even our small 15-foot model) was impossible on most of the narrow roads. I've been in a few spots with the truck camper where it was difficult even then, but we're much happier in the boondocks with our current rig." – Greg Armstrong, 2011 Chevy 3500HD, 2008 Northern Lite 8-11
"I will turn around for yarn shops, antique stores, and ice cream or farm stands." – Cheryl E Lane, No TC currently, 2006 BornFree motorhome
"I am not limited by my truck camper when turning around." – Ron Medlin, 2001 Ram 3500, 2003 Lance 835
"Anything that catches my eye; museums, wildlife, and anything to do with history of the area will get me turning around." – Jeff Mawbey, 2010 GMC 3500, Northern Lite 9.6 Special Edition
"I don't turn around for anything, but while you may smell vinyl, my wife can smell a Starbucks. It is really frustrating to chase one down in unfamiliar territory, even with NAV and an iPad, only to find that one moved or closed recently." – Joe Sesto, 2015 Silverado 3500, 2015 Bigfoot 2500 10.6e
"Anything my wife wants to see." – Mark Daigle, 2016 GMC 3500, 2013 Lance 1172
"Absolutely! Or we try to stop on a dime. We went from Pennsylvania to Texas and back a few months ago. If we hadn't turned around, we would have missed so much. There is nothing to it in a truck camper." – Sharon Arlia, 2016 Chevy 250, 2014 Camplite 6.8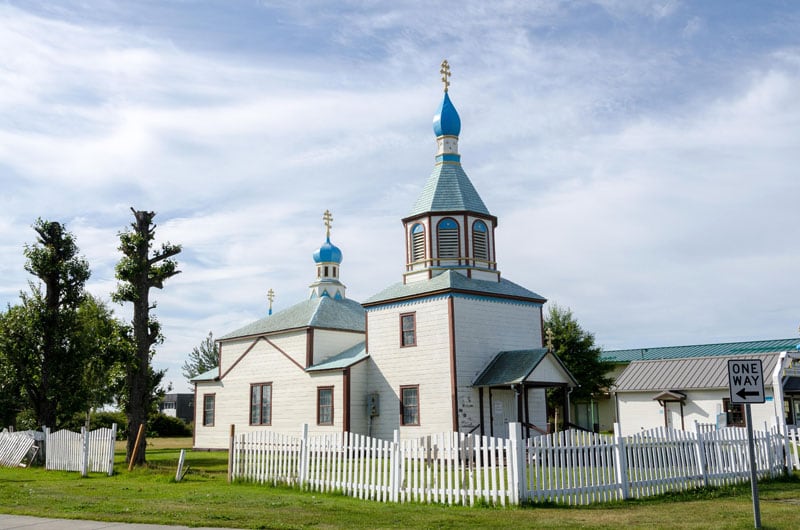 "I love photography and have a special weakness for old unique churches.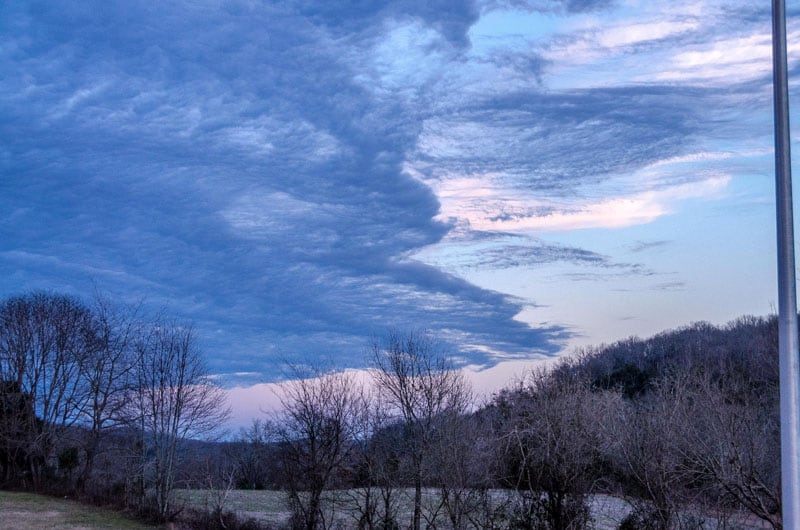 Other unusual sights will also get me to stop, turn around, and take some pictures." – Randall Rice, 2012 GMC 3500, 2015 Bigfoot 2500 10.4
"About the only time I turn around is for some type of obstacle across the road. That could be a large tree boulder or snow bank." – Richard Duzenack, 2015 Ford F350, 2015 Arctic Fox 1140
"We always turn around for a good lunch place! Also scenic views and photo opportunities, and maybe a really interesting junk shop." – Audrey Ruccio, 2016 RAM 3500, 2008 Host Everest
"We always turn around. My wife and I always give ourselves twice the estimated time to get somewhere because we are always exploring. We have found some amazing places." – Justin Gregory, 2018 Ram 3500, 2006 Lance 9SC
"I am good at knowing the turn situation, but it is nervy sometimes. It is not so bad with just the camper, but towing a trailer and a dual rear wheels is not fun!" – Ernest Morgan, 2008 Chevrolet Silverado 3500, 2000 Lance 992
"I've turned around when I missed a turn. The map showed I needed to take it, but the GPS said the turn was further on (it wasn't). I've also turned around when we found the lake we were planning to stop at for the night was starting to thaw. We could end up in the lake instead of by the lake. The best decision was to turn around. Of course, we always try to make the turn where we don't impede traffic because getting hit by a big rig is not in our trip plans." – Harry Palmer, 2008 Dodge Ram 2500, 2008 Lance 915