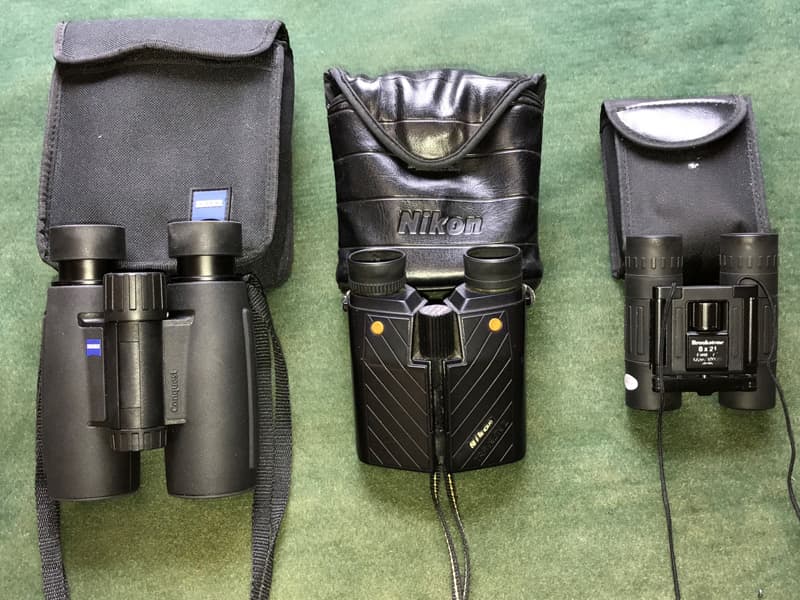 "We carry three sets of binoculars in our truck camper rig.  First, we have a Ziess Conquest power 10×30.  Second, we have a Nikon Travelite II power 9×25 and third, a Brookstone 8×21.
The Ziess is great for power and standing still clarity, but they're pricey.  They were a gift from my wife for both of us.  The Nikons are actually my favorites.  I got them at a yard sale for $15 and they are great.  They are light, small, and exceptionally clear.  The Brookstones are inexpensive, but still a pretty good glass for the price.  They're small, so easy to carry and clear.  Overall, I have no complaints about any of them." – Dave Pracht, 2015 GMC K3500, 1987 Lance LC900
"We have two pairs of binoculars.  The Selsi 7x35s are rubber coated in case you drop them and are great for long distance viewing.  The Bushnell 8×25 are waterproof and for good shorter distances." – Kim Oliver, GMC 3500 HD, 2014 Adventure 86SBS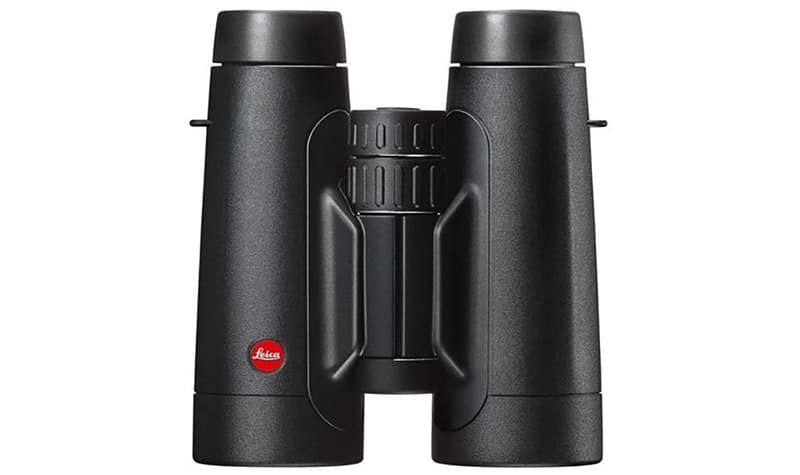 "I have one pair of binoculars that I purchased five years ago.  As long as I keep track of them, I will pass them along to my son.  They are Lieca 10×42 Ultravid HD binoculars.
My dad had a pair of Leicas when we were growing up and one of my brothers dropped them into a lake.  But before they went overboard, I remember how great it was to have a great piece of glass when looking at things far away.
Yes, they are expensive.  They are always locked up when I'm not in the truck or camper.  That said, a good pair of binoculars are something that you buy right the first time, and won't have to buy over again later." – Neal Haymore, 1997 Four Wheel Camper Grandby
"I bought my first pair of Vortex binoculars years ago because they have good clear lenses and a reasonable price.  They are also made here in Wisconsin, so I was supporting a local business.  They lasted for a long time with years of use for hunting and camping.
I noticed that one side wouldn't focus a couple of years ago and I tried to fix them myself.  Well, that didn't go well at all and I completely ruined them.
When I called the company, I told them what had happened and they said that it was not a problem.  Vortex has a bulletproof, no questions asked, lifetime warranty.  I also asked to get them back as soon as possible as opening weekend of deer season was in one week and I needed them.
I couldn't believe it when I received a package two days after I sent them in.  When I opened the package, I had a letter explaining that my binoculars were beyond repair so they replaced them with a comparable model.  They also knew that I needed them fast, so they overnighted the binoculars to me at their own cost!  I cannot recommend Vortex optics enough." – Steve Bakos, 2012 Chevrolet 2500, 2016 Arctic Fox 811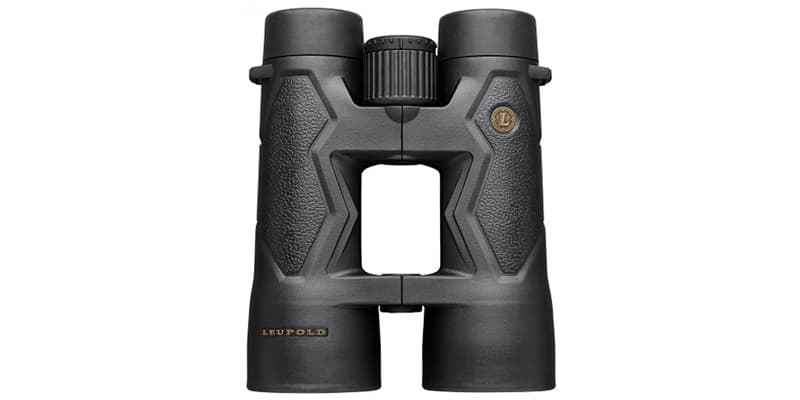 "I have two pairs of the exact same binoculars; Leupold Mojave Roof Prisms.  I leave one in the truck all of the time for chance encounters wherever I am.  The second pair is on my boat, which I use to view wildlife, other fisherman, hazards, etc.
There are better binoculars on the market, and one can spend as much as one wants for the top of the line.  The Mojaves were the entry point for a really fine pair.  I have found no optical distortion.  They handle being knocked around.  And the customer service from Leupold is excellent.
The Mojaves are 10×50.  As with everything, there are pluses and minuses.  In the case of 10×50, the extra power (magnification) demands a steady hand, or bracing against a steady object.  This can be extra challenging in a boat on the water.
That said, if I'm going to use a pair of binoculars, it means I'm trying to see something at a distance.  The 10 power reliably brings objects into view at a level that is satisfying.
The 50mm glass (referring to the optic furthest from your eye) allows for a generous amount of light to enter the binocular (and your eye).  This means you can more easily see objects in shadows, under trees, and other low-light situations – the places where you will often find wildlife.
Here is a little side note.  I recently returned from an African safari.  I brought one pair of binoculars and a Nikon spotting scope.  If I could do it over, I would have brought two pairs of binoculars and no scope.  I learned that a spotting scope was unnecessary.  I provided no measurable viewing advantage.  I also learned that there is no reason to share binoculars.  Everyone should just be able to observe the wildlife without the compromise of sharing." – David Goodman, 2015 Ford F250, 2004 Lance 835
"I have several sets.  The best are my Swarovski 10×40.  The rest are all Nikons (8×10 and 8×24) which are very close in clarity.  The 8×24 pair is very light.  These are the ones I carry if I'm going to hike any distance.  Otherwise, I carry the Swarovski.