For day use and some night use I love my Nikon 10x50s.  If I had to pick one for overall use and very rewarding nights it would be the 10x50s.  Remember the sky changes all night and all year leaving you with a lifetime of discovery!" – Dick Sullivan, 2010 Chevrolet 1500, 2007 Lance 845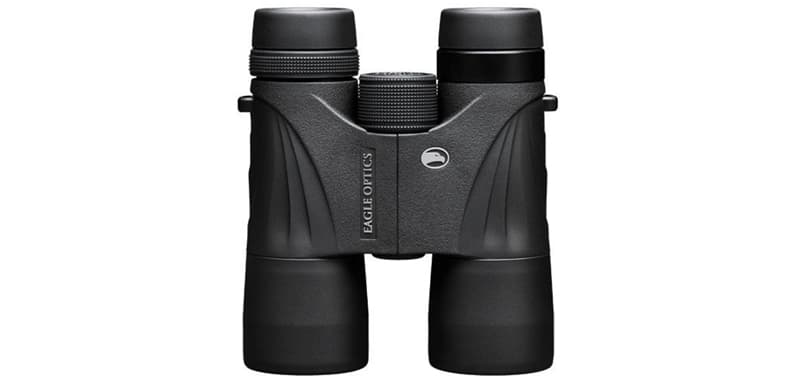 "I have been a bird/critter watcher since I was a kid.  I got my first binocular by saving up four books of S&H Green Stamps.
I keep binoculars in all my vehicles because I don't want to miss anything!  Nowadays, I use Eagle Optic Rangers.  I bird in all kinds of weather, and they can take the abuse.  They are an excellent value and have good optics at a decent price.  Eagle has great customer service, too.
Most of the time I use a 10×42, but I also have a pair of 8x42s when light is low because the 8×42 binoculars can gather more light." – Lori Markoff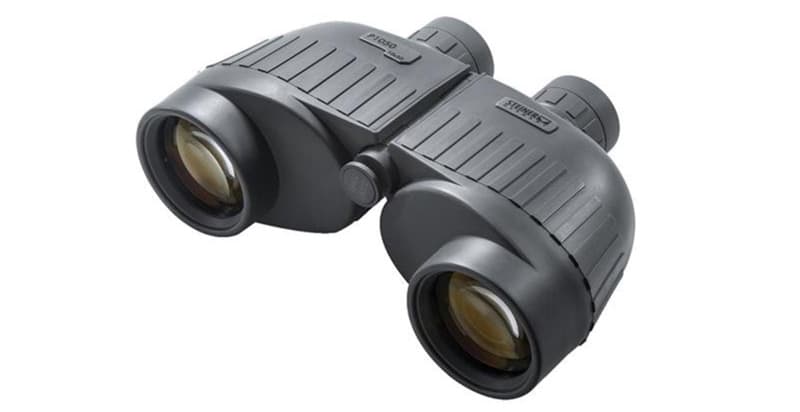 "I have Steiner P1050 binoculars.  What I like is the Sports-Auto-Focus system. Focus each eyepiece to your vision once.  Then, it keeps images razor-sharp from 20 yards to infinity.  There is no more chasing focus on moving targets." – Richard Duzenack, 2015 Ford F350, 2015 Arctic Fox 1140
"My binoculars travel with me everywhere.  They are with me when I go camping, traveling (in the car or the RV), when I go hunting, and go on nature walks.  To that end, I require a high quality, weatherproof binocular with reasonable magnification.
With binoculars, optical quality and image (light gathering capability) is paramount.  With cheaper binoculars you won't be able to see details at distance and you won't be able to see images during the early morning or evening during low light conditions.
Binoculars need to be lightweight and rugged.  I would suggest a dedicated harness for walking.  A harness keeps them centered on your chest and not swinging when you walk, so they are ready for instant viewing.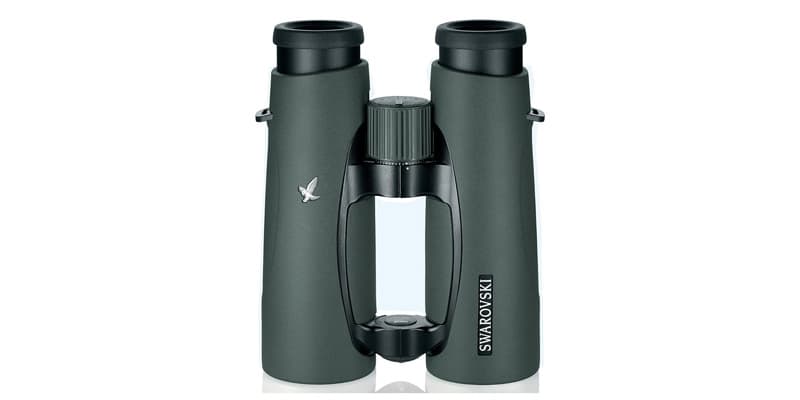 I use Swarovski EL Series 10×40 binoculars.  They are guaranteed for a lifetime with a transferable warranty.  They are lightweight with a magnesium case, rugged (sealed and nitrogen filled which prevents fogging), and have the highest quality optical glass made as well as BAK 4 prisms.
I look at binoculars as an investment to last a lifetime.  They will be handed down to my kids.  Swarovski, Leupold and Zeiss are all expensive, and worth every penny.
With any optic, cheap equates to not being able to see clearly what you are looking at, at distance.  Buy quality or stick with your iPhone." – Daryl Davis, 1997 Ford F350, 2014 Palomino SS1500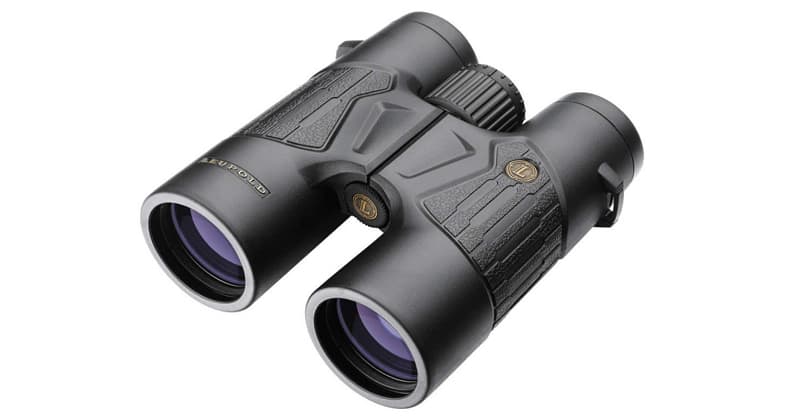 "I have Leupold Windriver Cascades 10×42.  They are best in all areas for about $300." – DeWayne Brown, 2014 Ram 3500, 2007 Capri Rodeo Deluxe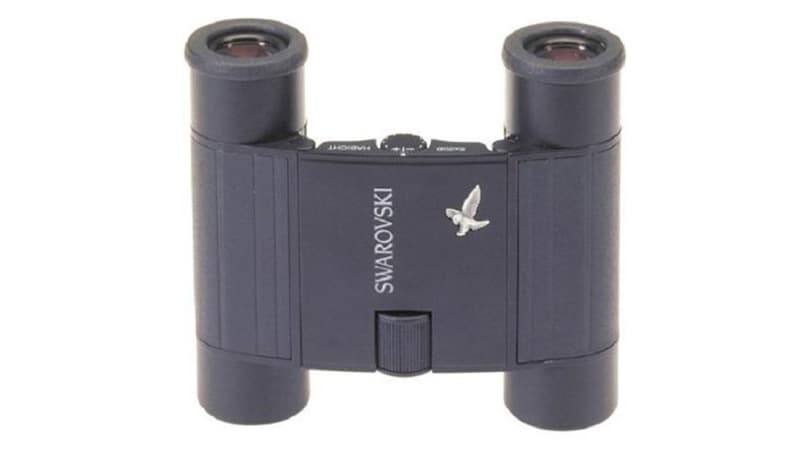 "I always carry a pair of Swarovski 10x25B pocket binoculars in my day bag.  I have several others including Stabilized, but they are bulky to carry.  The Swarovskis are always at the ready." – Ralph Bunn, 2015 GMC Sierra 2500 HD, 2004 Four Wheel Fleet
"I have a pair of Minolta binoculars.  I bought them about 35 years ago before doing any truck camping.  It says 8×40 on them.  It also says standard, extra wide 95 degrees, 500 feet at 1000 yards.  They are multi-coated.  The Minoltas are probably not the fanciest, but they seem to do the job.
I carry them in the truck so if we pull over and want to look at something, they are handy.  Sometimes I like to check out the moon with them." – John Bull, 2004 Dodge 3500, 2015 Arctic Fox 990