This week's Question of the Week was, "What make and model of television do you have in your truck camper, and do you like it?"
"I have been married 52 years, 8 months and 22 days to a very wonderful young lady.  I cherish the moments we get to spend together in our camper and talking about anything and everything.  We play card games and we both work word games and Sudoku.  If it is news I want, I can listen to XM/Sirus radio during day along with Willies Roadhouse.  We do carry a computer for our pictures and financial matters.  We do not have a smart phone.  Now, after saying all of this, if our granddaughters keep going with us, I might have to give in to their desire to have a TV." – Ed Krech, 2006 Dodge 3500, 2011 Northern Lite 8-11
"We just installed a 15 inch Jensen 12-volt LED television.  The camper came with a King Jack HDTV antenna and SureLock Digital TV signal finder.  The TV and antenna work great!  The 15″ screen is just the right size and mounted on the rotating arm, so we can watch it in bed or while sitting at the table.  We don't watch much TV, so there is no reason to go with a big screen or even a 19″ screen.  We are very satisfied with our setup." – David Miller, 2012 GMC 2500, 2012 Travel Lite 890SBRX
"I just upgraded from a 13″ CRT to Seiki 26″ 720p 60Hz LED HDTV, model number SE26HQ04I.  I run a Direct TV 18″ round dish.  I love it.  It's a super easy to setup and I'm able to watch Westerns while camping." – Bryan Malone, 1999.5 Ford F250SD, 1997 Shadow Cruiser 851
"I have a Polaroid TV with a DVD player.  I purchased it at Walmart.  I just converted my sensor to the new Rayzar Air that Winegard just introduced. I haven't had a chance to test it out much, but seems to do what is advertised.  I have never had a satellite dish on any of my RVs." – David Donovan, 2007 Chevy 3500, 2012 Chalet TS116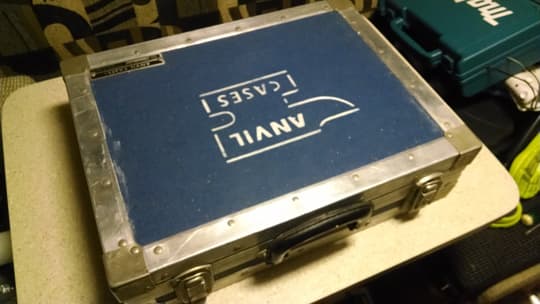 "We have a 15 inch Toshiba flat screen LCD/DVD combo.  We store it in an Anvil briefcase with the stand detached but can use it inside or outside on a table.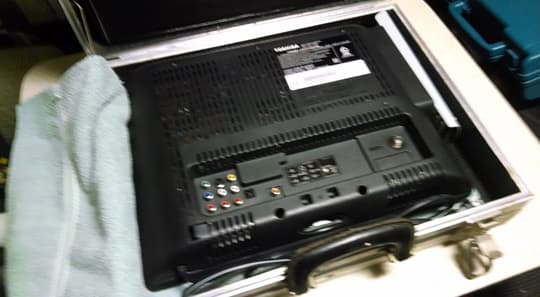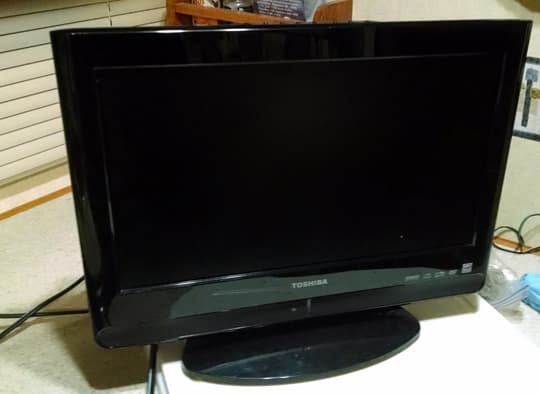 I have a King Jack rooftop antenna, and no satellite yet.  I'm thinking about a portable system down the road." – Chuck Currie, 1995 Ford F250, 2009 Lance 815
"We removed the television when we bought the camper.  Going camping means enjoying the outdoors, the wildlife, the scenery, the peace and quiet and nature.  Who needs a television for entertainment with all that surrounding us?  If it's raining?  Read a good book!" – Beverly Stellges, 2007 Chevy Silverado 2500, 2007 Northstar 8.5 Adventurer
"We have only had a very small 7″ TV that couldn't pick up a signal worth a hoot.  We thought we should have it for emergency weather information.  We rarely put it on and finally gave up on it.  When we travel we are TV free.  We also really don't need any extra clutter in our small rig.  We mostly read in our spare time.  Most of the stuff on TV doesn't interest us anyway.  We have an amplified TV antenna system, but have never used it.  Maybe after hearing from some other campers, we will try something else that might work better for us." – Allen Brummel, 2008 Dodge Ram 1500, 2008 Northstar TC650
"We don't have a television in our camper and prefer it that way.  I go camping to get away from the daily garbage that spews from it.  I don't use an antenna." – Jeffrey Hall, 1996 Ford F250, 1986 Real Lite 950
"We use camping to get away from the day to day world.  We do not have a TV." – Randal Rice, 2012 GMC Sierra 3500HD, 2002 Bigfoot 10.6C
"I have a Visio 24" HD television that is fully transportable from the inside to the outside.  Presently I have a Winegard batwing, but I'm going to upgrade over the winter to Dish HD." – Eric and Jacki Devolin, 2007 GMC 3500, 2006 Adventurer 106DBS
"I have a 2011 Westinghouse television, which has a nice picture but must use 110v or a power converter to run both the television and satellite receiver.  I should have gotten a 12-volt television.  I cheap out.  For $125 more, the 12-volt television came with a satellite dish and a built in antenna.
Over the years, the aluminum wore out on the old Wineguard roof dish and it started cutting into the roof.  I have no antenna, only Direct TV (which is $6.00 a month if you have it at home).  I use an auto tune Wineguard dome, two 50-foot cables, and a power line to the dish with push connecters.
Simply find a open view of the sky (south) and push on the three lines (I have them taped together).  Then do the same at the truck camper wall.  The power cable goes over to the battery and you need alligator clips to connect to the battery." – James L Tedford, 2012 Ram 3500, 2007 Arctic Fox 990
"I have a Jensen HDTV.  It's a great TV that came with my camper!  I get over the air and Satellite.  I have the King Jack antenna for over the air.  I have a Wineguard Pathway X2 for Dish service." – Donald Kingfield, 2008 GMC 2500HD Sierra, 2008 Lance 861