This week's Question of the Week was, "Have you ever met someone on the road who was featured in Truck Camper Magazine?"  If you missed our TCM star photo bonanza, check it out here: TCM Celebrity Spotting: Look, There's One!
"Overland Expo is apparently a great place to meet many of the TCM celebs.  Earlier this year, D. Gorton introduced his wife, Jane Adams, provided a detailed tour of his amazing Avion, and talked about their travels from Illinois out west.
I was befriended by Bryan Appleby, a kindred spirit who is making it work, truck camper style.  In 2013, I talked with Jack Wright of Free Spirit Energy about tilting at windmills.  I even ran into gangly Gordon last year while wandering the display area.  All nice people. " – Mark Obert, 1999 Ford F250SD, 1999 Lance 920
"We have met several folks that have been featured in Truck Camper Magazine.  We have also met so many wonderful folks that have not yet been featured in the magazine.  That is why going to rallies and gatherings are so great.
It is easy to chat over the forums and emails, but meeting these people in person is so much better.  All I can suggest to others is to attend a rally or gathering so they too can meet these fellow truck camper people in person." – Rich Bain, 1999 Chevy c3500, 2010 Adventurer 810WS
"I met Harley the cat, at Lake Ogallala back in about 2007.  Does he/she count as a celebrity?" – Stan Johnson, 2009 GMC 2500, 2009 Northstar Laredo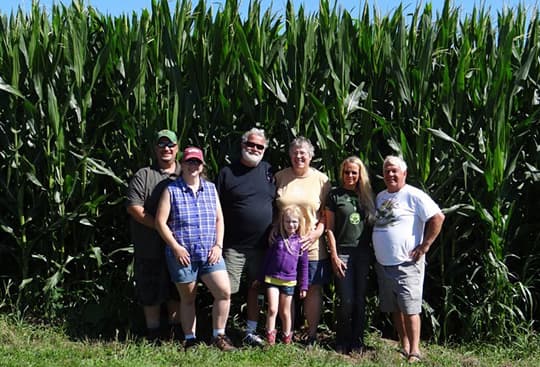 "We have met many of your great guest stars.  We met Mike and Bonnie Pascucci from Billings, Montana.  They graciously opened their driveway and home up to our family and rig on our way to the Montana Truck Camper Rally of 2013.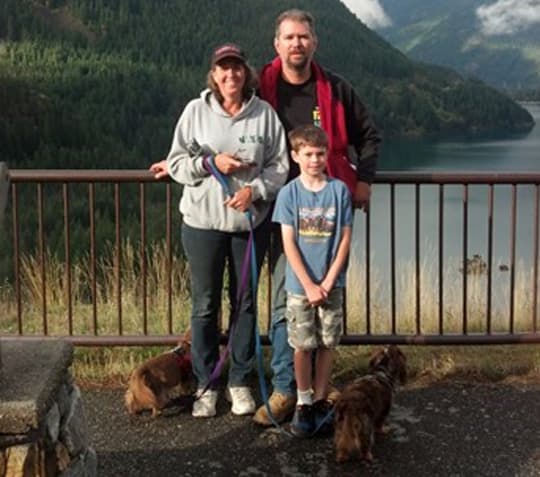 We met Rich and Joanne Bain from the state of Washington.  Rich and Joanne organized the Montana Truck Camper Rally of 2013.  They put on a fun and wonderful rally for us at Glacier National Park, with the highlight being a red bus tour of the Park.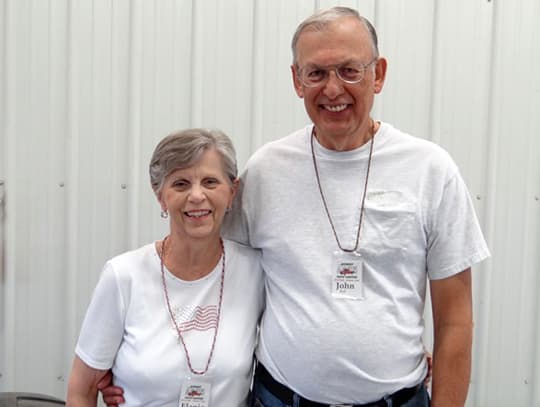 John and Elaine Bull from the Great State of Kansas have also been featured in TCM.  What a wonderful couple that we consider family more than friends.  By the way, Elaine Bull won the Raffle Christmas Quilt made by Bonnie Pascucci, of Billings, Montana (small world).
We've also met Mark and Doris Bluth from New Jersey.  We have met them three different times, twice in Iowa at the Midwest Rally, and once at the Army Corp of Engineers Park at Lake Red Rock where they are work campers.
We met Dick and Karen at the 2014 Midwest Rally at Amana, Iowa.  We had Northstar Campers and Flatbed pickups in common.  We were so excited to have them come to our rally when we saw that they signed up.
We've also met Brian and LaDawn Towell at the Montana Truck Camper Rally in 2013.  They seemed like a couple in love; with a love for the great outdoors and truck camping.  Brian and I were up until midnight discussing truck campers.
Another person you have done articles on is Mike Tassinari.  We have not gotten to meet in person yet, but have talked and emailed extensively to ask advice on running a truck camper event.  Mike gave a lot of advice, and I consider him a good friend even though we have not met in person.
Thank you Gordon and Angela, for all you have done to bring us all closer together.  We have met so many people that you may have done articles on.  As my motto goes, "Life's short go truck camping"!  God Bless." – Doug and Tammie Baughman, 2011 Ford F350, 2009 Montana 5th Wheel