Road trips have always included camping.  Setting the tone for fun and adventure with the right music makes every trip start off on a high note.  It takes away the packing grouchiness, driving stress, and new place nerves.
I have an evolving and partly kid-dictated road trip playlist that currently gets our fun jump started with Roam-B52s, Bad Reputation-Joan Jett, Come On Get In-KT Tunstall, and All Fired Up-Pat Benatar.
I am always camping with kids and frequently host dance parties in the camper with disco lights and damaging decibels to everyone's delight.  I kind of wonder what the neighbors think is going on in our bouncing and rockin' out camper.  Anyway, a good stereo was way more of a priority that many other amenities." – Darcy Hubbard, 2014 Ram 3500, 1998 Lance Legend
"We have two sources of music on our camper.  First is Pandora, the streaming internet music channel.  We can play Pandora through our iPhone, iPad, and upgraded JVC stereo, and Samsung Bluray player.  The JVC stereo and Apple devices play utilizing Bluetooth technology and the camper's speakers.  For music outside, we have a Bluetooth Jawbone Jambox speaker used with the iPhone.
The second source of music is through a flash drive/zip drive through the television.  With over 5,000 songs on our laptop, we have downloaded many favorites.  The flash drive may also be played with the stereo in the truck as well as Pandora.
Regardless of where we may be, we always have some type of music.
Our favorites are country music artists of Geroge Strait, Brooks and Dunn, Willy, Toby Kieth, Tim McGraw and more.  We also enjoy rock music from the seventies and eighties." – Warne Todd, 2000 Ford F250, 2005 Lance 981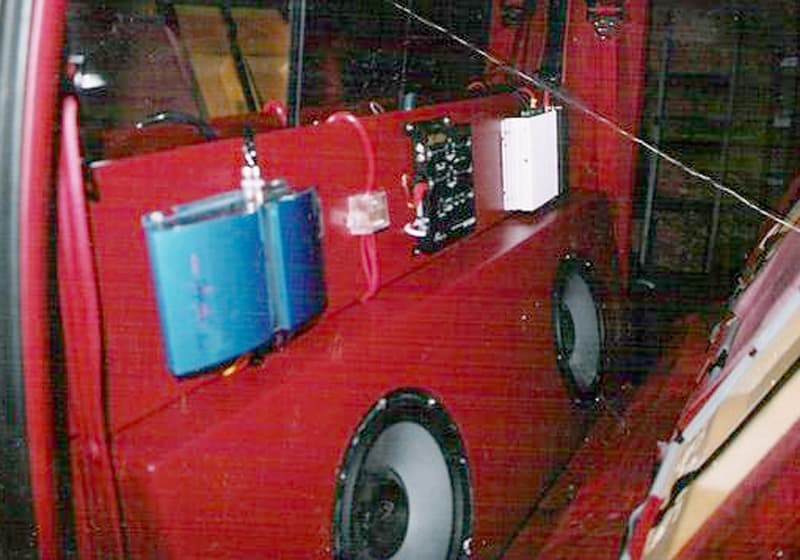 "My camper truck is the same truck I have had since high school and college.  Now it is just the weekend toy.  I sold and installed car audio though college.  The truck still has the upgraded system of a little over 2,000 watts, a few amps, and five speakers in the single cab of the truck.
I have completely Dynomatted the cab to help keep the road noise out and the speakers noise in.  I upgraded to a blue top Optima battery and I have a farad capacitor to help keep the electrical system running strong.
The camper that I've had since November hasn't been upgraded yet as far as the sound system goes.  However, I'm sure I will get around to it.  I have an entire parts bin full of stereo equipment sitting in the garage to install.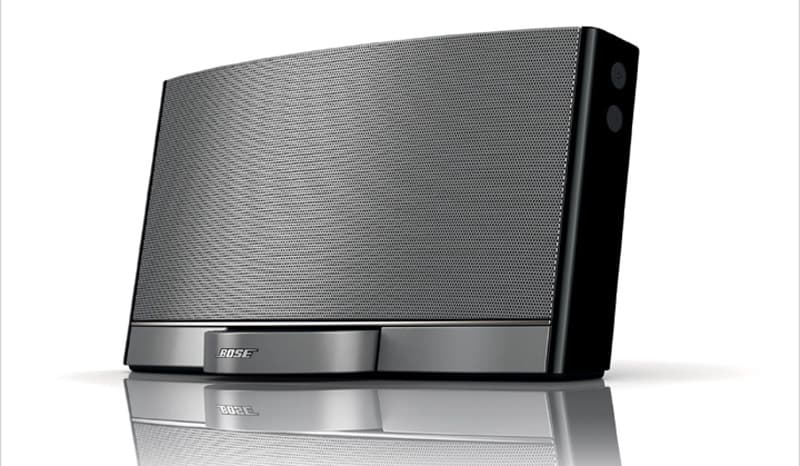 Currently, I just bring along my Bose portable sound dock.  It came with two batteries and each one lasts for about ten hours.  It also can be charged with 12-volt, so that is a nice plus.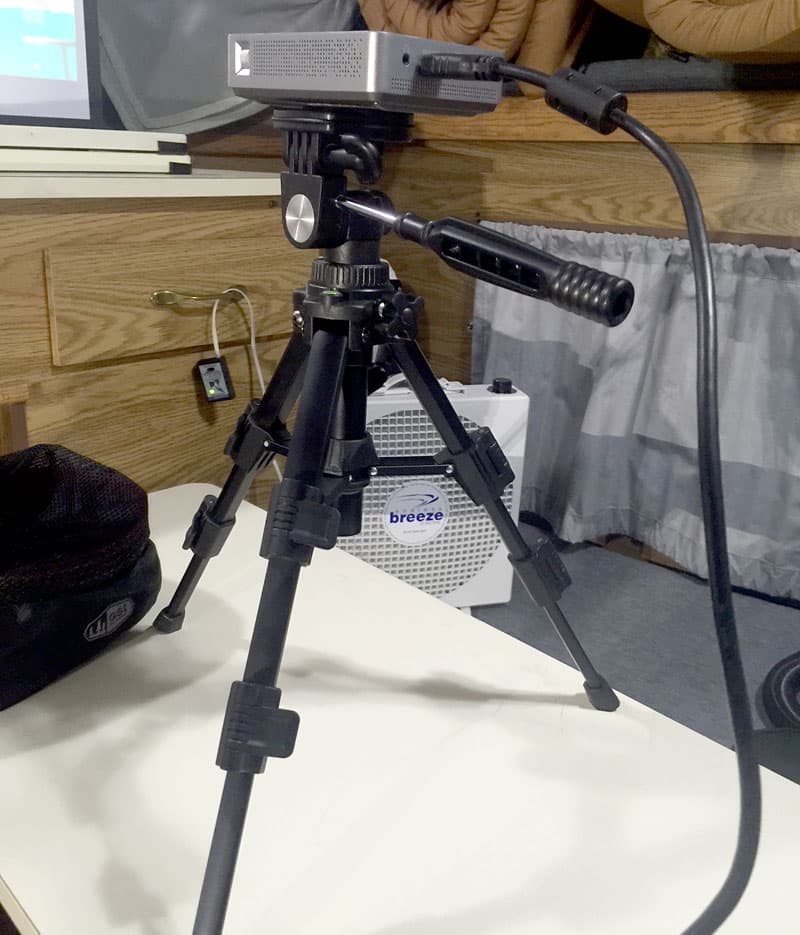 I also have a micro HD projector and a 40-inch portable movie screen that we use on trips.  I just play the sound though the Bose sound dock as well.  The projector has its own battery that is good for three hours, or I just plug it in.  It runs off of an LED light engine so it uses very little power.
I like both kinds of music; Country and Western.  But all kidding aside my favorite artists are all over the place from Garth Brooks, to Jimmy Buffett, to The White Buffalo, to Kelly Clarkson.  It all depends on my mood." – Neal Haymore, 1990 Ford F250, 1997 FWC Grandby
"My camper has its own music playlist.  Sadly, these are played from a CD.  I wish my truck stereo had a USB input like the one in my 2012 Honda Fit.
Most of these tunes were found by searching iTunes for terms such as Chevrolet, four wheel drive, 4×4, back road, etc.  There are more, but these are my favorites.
"I Love My Truck" – Glen Campbell
"Back Roads" – Ricky Van Shelton
"Back Roads" – Kate Wolf
"Wolf Creek Pass" – C. W. McCall
"Forty Miles of Bad Road" – Duane Eddy
"Take a Back Road" – Rodney Atkins
"Rough Road" – Johnny & the Hurricanes
"Six Days on the Road" – Dave Dudley
I do remember playing some magnificent classical music which perfectly fit in both length and mood the long lonely scenic sections of drives – Handel's "Water Music" coming down out of Lassen National Park from Summit Lake campground and something by Corelli along a highway in northern New Mexico." – Karen Smith, 2006 Chevrolet Silverado 2500 HD 4×4, Tiger CX Class C