Dealing with condensation in a truck camper is a tricky business.  The common advice most truck camper owners get is, "Cross ventilation".  Cross ventilation is tried-and-true, and a critical component to avoiding condensation, but what else can be done?
This week's Question of the Week was, "How do you prevent condensation in your truck camper?"  Beyond cross ventilation, we were a bit concerned that there might not be much more to say on this topic.  Boy were we wrong!
Here's how 36 Truck Camper Magazine readers sweat out the condensation in their rigs.  As you're about to read, there are many effective ways to both avoid and attack condensation.  Thanks again to TCM reader, Donald Pryor, for his question suggestion.
"I have used Air-Dryr 1000 and cross ventilation for many years with some success." – Carrol Picard, 1999 Dodge Ram 1500, Shadow Cruiser
"I just crack open a couple windows to keep the condensation at bay.  I've never had a huge problem with it any way." – Pam Conner, 2015 Ford F350, 2015 Arctic Fox 1150
"With only one year experience, I have paid attention to other RVers input on many issues including condensation.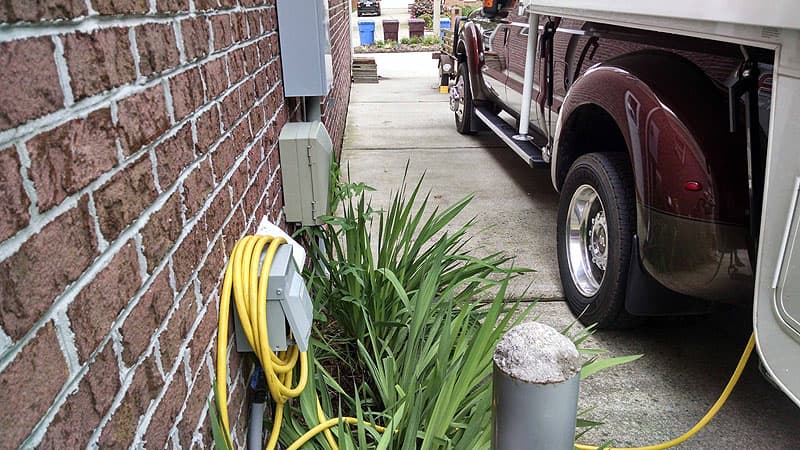 1. Temperature – Installed a 30 Amp RV plug to the side of my garage.  We plug into it when at home.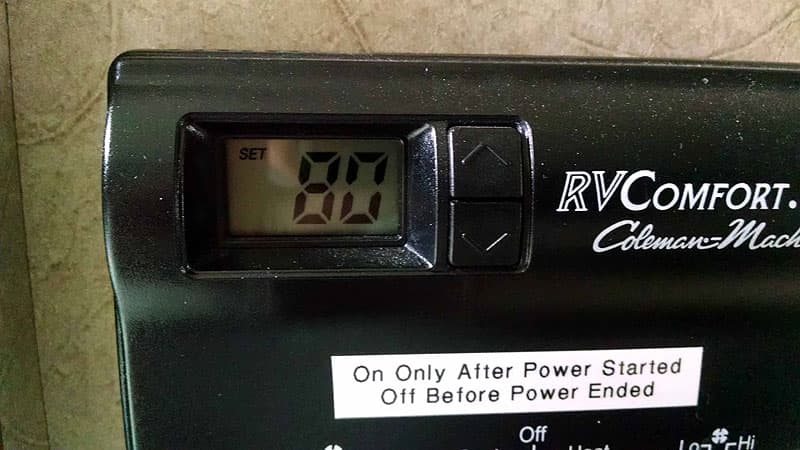 This helps us to maintain a consistent temperature inside the camper (50 degrees in winter and 80 degrees in summer).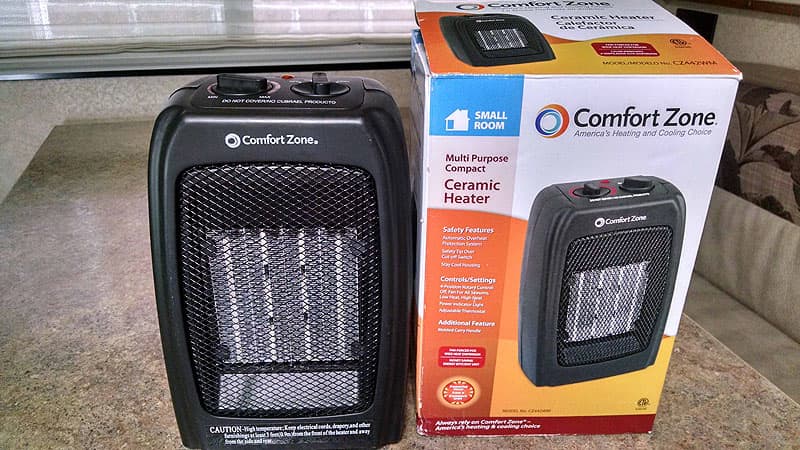 We use a small ceramic electric heater for winter to avoid using LP gas.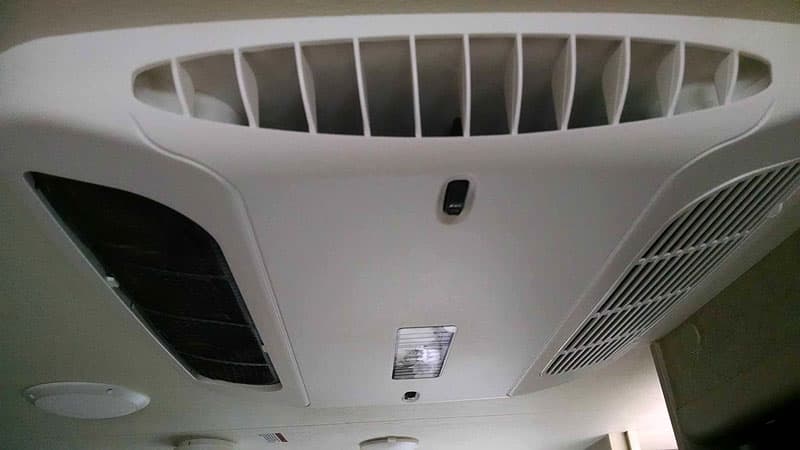 In the summer we use the air conditioner unit.  We also make certain the fan for the air conditioner is always clean.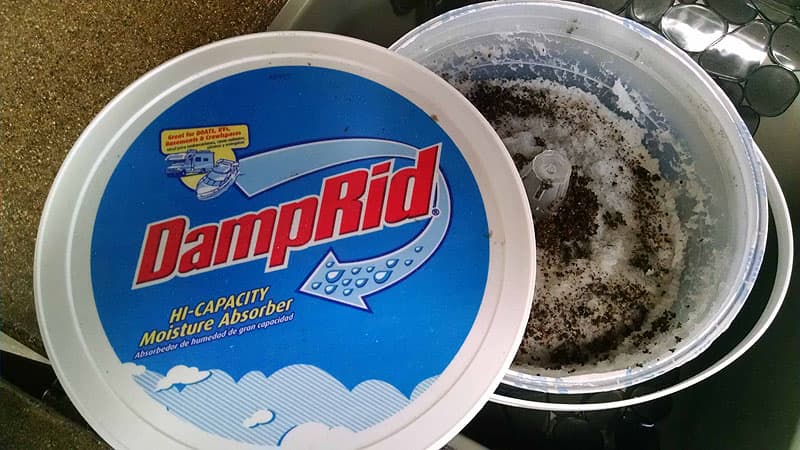 2. Remove Condensation – Use the DampRid chemical to suck up any moisture in the air when the camper is not being occupied.  This bowl of chemical is placed in the kitchen sink.  It is removed when we prepare to use the camper.  These chemicals are not appropriate to inhale all the time.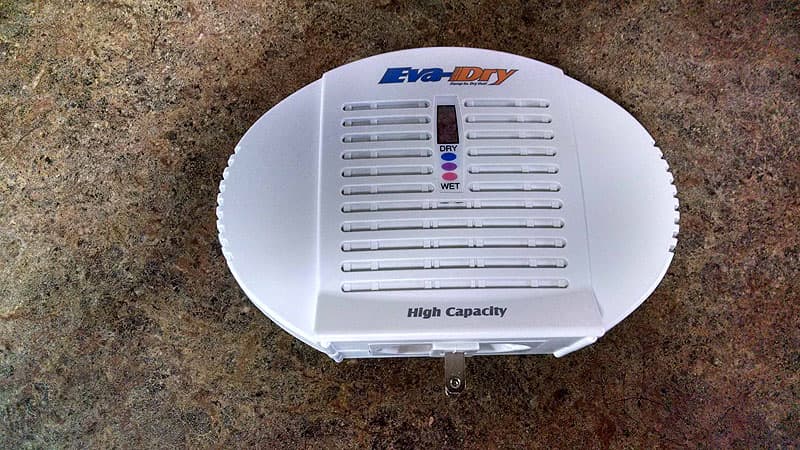 3. Remove Condensation – Use three EvaDry units all the time.  They are like the DampRid, but do not have harmful chemicals.  These units are reusable and do not produce any chemicals in the air, so they are safe for humans/pets.  Two are in the bedroom and one is under the bathroom sink.  When they accumulate enough moisture they are taken into the house and plugged into electricity for twenty-four hours to dry out and then put back into the camper.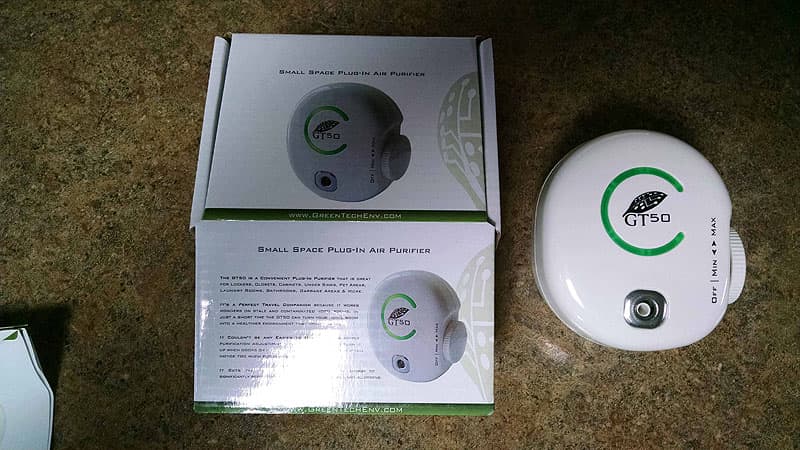 4. Air Purifier – Turn on a small space plug-in GT50 air purifier when the RV is in use.  It does not remove condensation but it does clean the air so you have better quality air to breathe and no mold.  It is made specifically for RVs.