This morning we were stunned to discover that 421 readers had responded to our poll on what you camped in before your truck camper.  The results are equally interesting.
Would you believe that 12.59% of our readers had a Class A motorhome?  I was equally surprised that 11.16% say their current truck camper is their first RV.
And how about the 15.2% that have only owned truck campers?  Of course that was where my personal vote was cast.  It's good to know we're not alone in our truck camper obsession!
Here's are the results by graph, and by the numbers: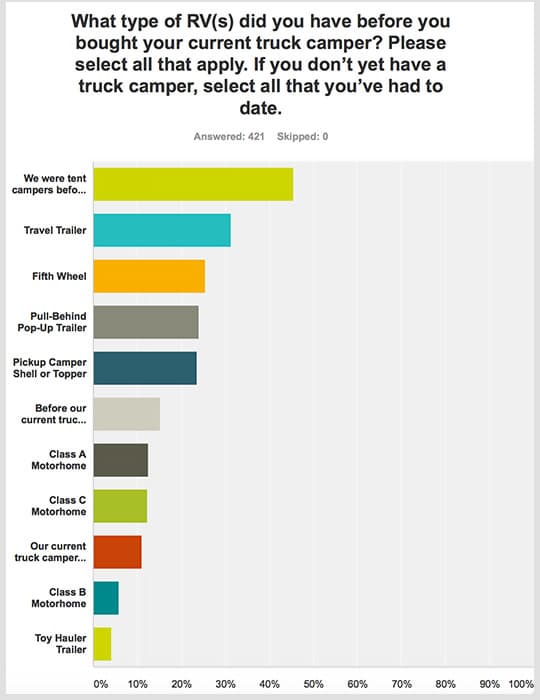 Here are the numbers: