This past Tuesday we published a photograph showing an enormous hot dog on our truck camper roof.  We discovered this big wienie in Mackinaw City, Michigan on top of a restaurant called Wienerlicious.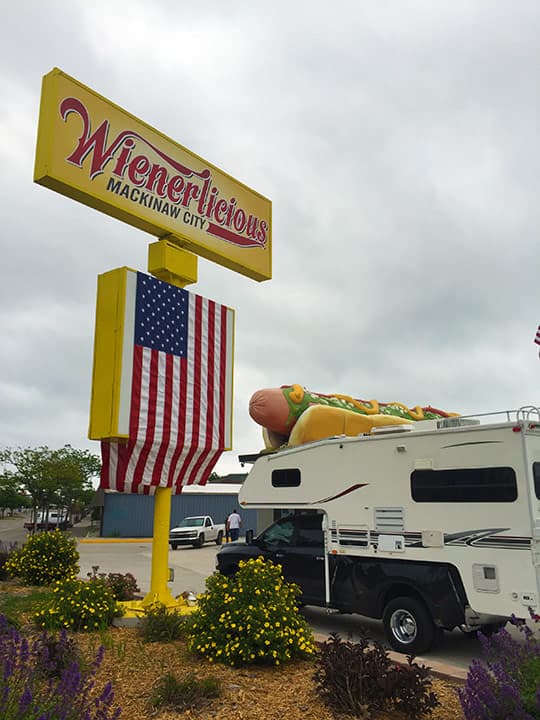 Parking in just the right spot, and angling the camera just the right way, we captured an outrageous photograph that looks like a big hot dog landed on our truck camper.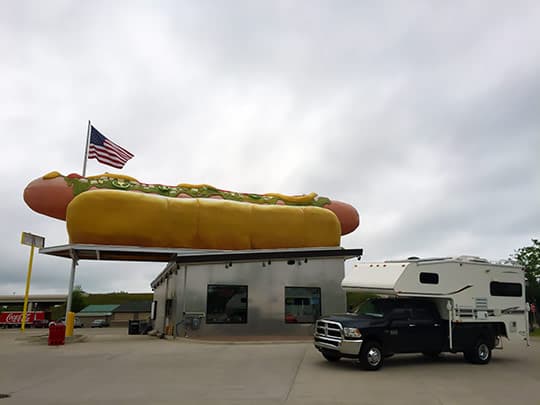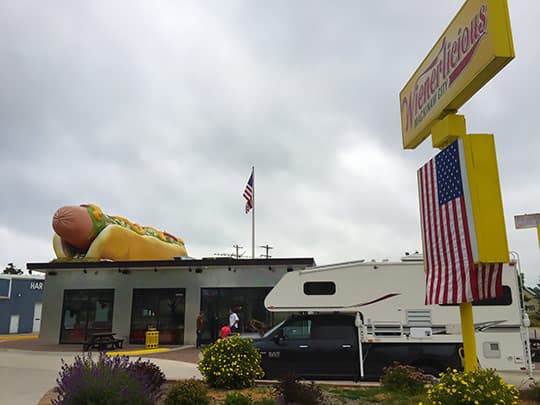 We love photographing our truck camper with roadside attractions, but this one was too perfect.  We showed the photograph to a few friends later that day and they agreed; a caption contest was in order.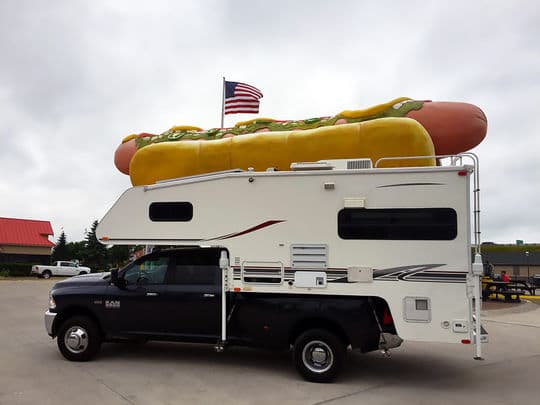 While many of the caption entries were funny, one in particular almost made us snarf:
"Does this camper make my wiener look small?" – Jan Openlander
Jan, you made us laugh out loud, and won yourself a Truck Camper Magazine T-Shirt.  Congratulations!
Five other captions nearly won.  Here are the five runners-up:
"No power needed, we're bun-doggin." – Erik Russell
"Payload matters when you want the works!" – Jessica Thomas
"Resupply complete, let's go!" – Frank Burley
"Hot dog for president!" – Jennifer Keeler
"The Ram can handle it!" – Scott West
Thank you to everyone who played along with our ridiculous fun.  We loved reading all the captions and, even better, knowing that our readers have a wonderful sense of humor.  Speaking of which, here are all 93 entries:
"Wheelin' Weinermoble." – Bill Sprague
"Truck campers like to bring their own food." – Chip Collin
"Here's a roving doghouse fit for a king… here King, here King!" – Curt Paden