As one reader explained, flat tires usually happen when it's least convenient, in the worst locations, and with the worst weather.  It's as if the tire gods look down and say, "Look, they're driving along not even remotely thinking about their tires.  Let them have a nail in that front tire!"
Then – with a "Wha-Blammo!" from the heavens – you feel the dreaded vibration in the steering wheel.  "Oh please don't let that be what I think it is.  It's raining and we're in the middle frog-it nowhere for Kermit's sake!"  The tire gods are spiteful.
The time to prepare for a flat tire is when you don't have one.  Janet Schonberg reminded us of this and suggested we poll our readers on where they keep their spare and second spare.
This week's Question of the Week was, "Where do you either (a) mount your oversized spare or, (b) mount your second spare, or both?"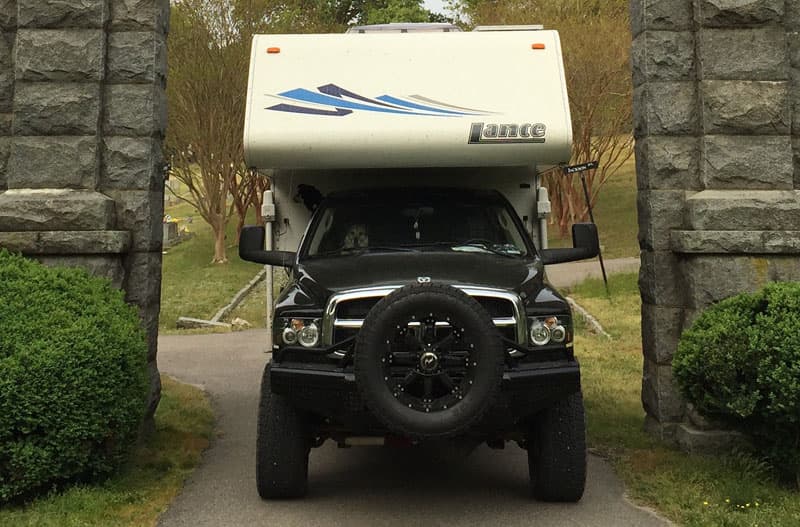 "My spare is mounted on our beefy front bumper.  It's the only place we could figure out where it could go.  I had a custom made mount fabricated for the receiver and it bolts to that.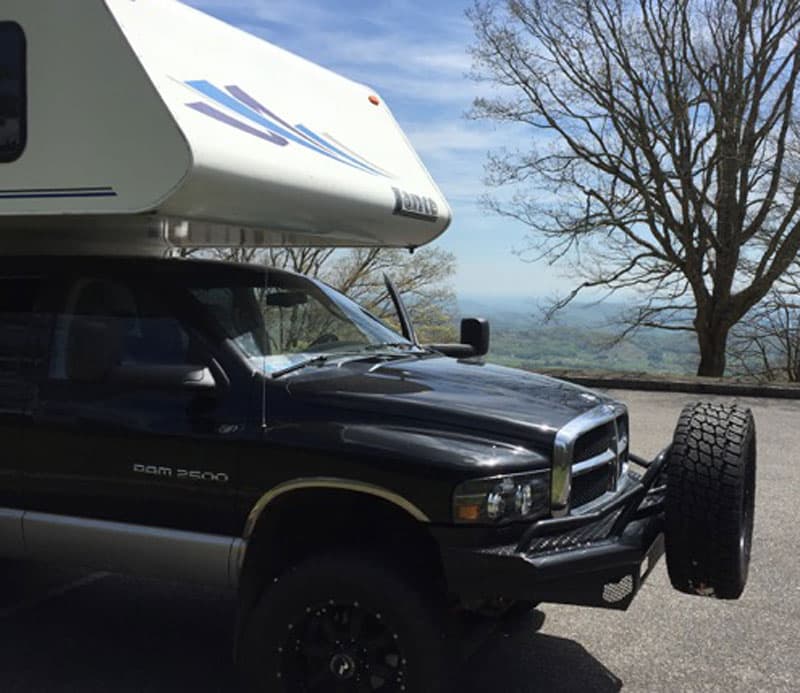 To minimize road vibration, we took a tie-down and snugged down the tire to the bumper.  It's also locked onto the bumper.  We have easy to access and I can lift it up and down myself." – Karen House, 2005 Ram 2500, 2005 Lance 811

"I am planning to drive from Houston, Texas to Deadhorse, Alaska this summer and I am bringing a second full-size spare.  I installed a Draw-Tite front receiver hitch and I am waiting for my Wilco Off-road Hitchgate Solo XL to arrive.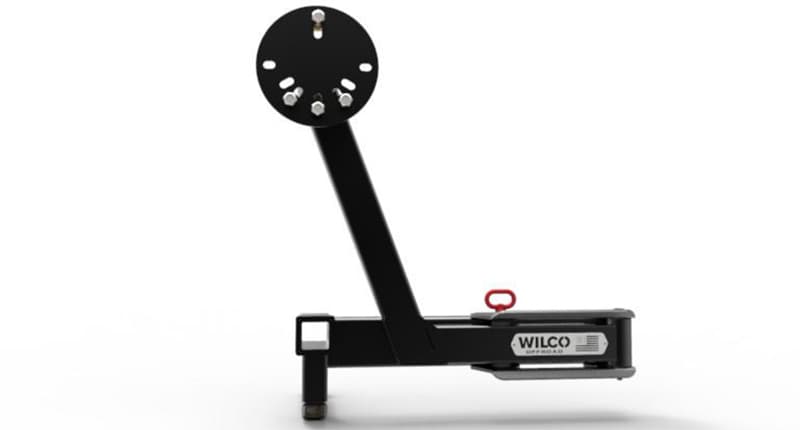 They also have a license plate holder that mounts to the tire carrier to ensure it won't be obstructed.
Something to note about Wilco Off-Road is that I placed my order March 28 and they estimate that I will receive it May 24.  So, plan ahead if you want one." – Chris T., 2016 Ram 3500, 2017 Northstar Arrow U
"I am going all out and having a utility box made for my truck.  There are compartments on either side at the rear where my two spare tires will fit.  The back corner of the bed is angled to improve the takeoff angle and the sizing was made to fit my tires.  It's still in the works, but it should allow me to have both tires easily accessible." – Dale Smith, 2013 Ram 3500, 2011 Alaskan 10 foot cabover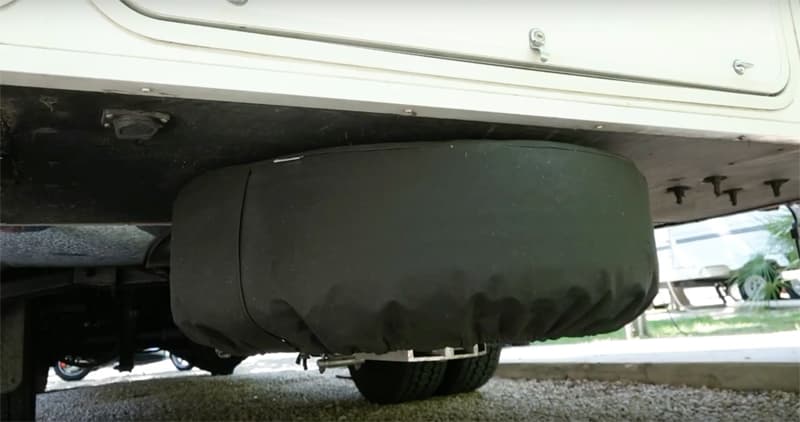 "We went from 16-inch Load E tires to 19.5-inch Load G tires and had this exact same problem!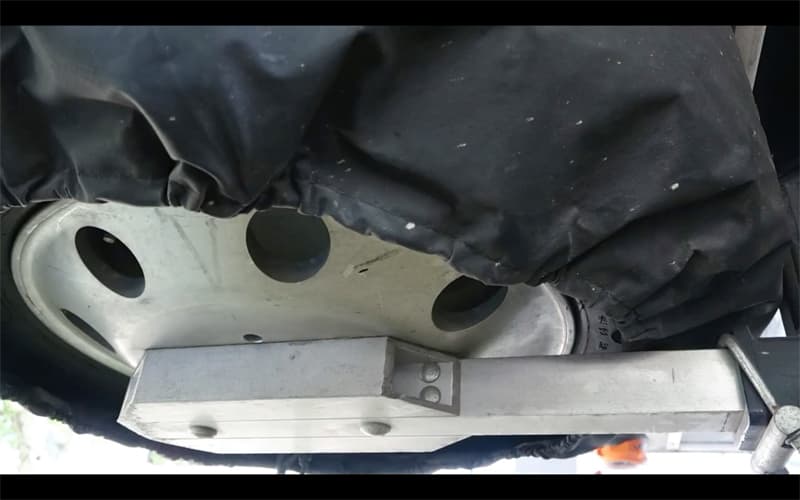 I explored many possible options for storing a larger diameter and heavier tire, and found only one acceptable solution.
As a matter of fact, it will be published in one of the next TCM Mod contests.  So, stay tuned!" – Charles Coushaine, 2001 Ford F350, 2012 Chalet DS116RB