We asked Truck Camper Magazine readers for their suggestions on where to camp when the thermometer reaches 90-degrees Fahrenheit / 32-degrees Celsius, or hotter.  Where can you camp to beat the heat?

For this question, we asked readers to imagine that (a) their generator was stolen by pilfering pussycats – it happens – and (b) they had to dry camp.  Now that's a challenge!
As a bonus, none other than Mike Tassinari, aka Mikeee of the North-East Truck Camping Jamboree, chimed in to give his not so subtle opinion on the question itself.  His response is at the bottom.  Don't miss it.
This week's Question of the Week was, "Where do you go truck camping when it's hot outside?"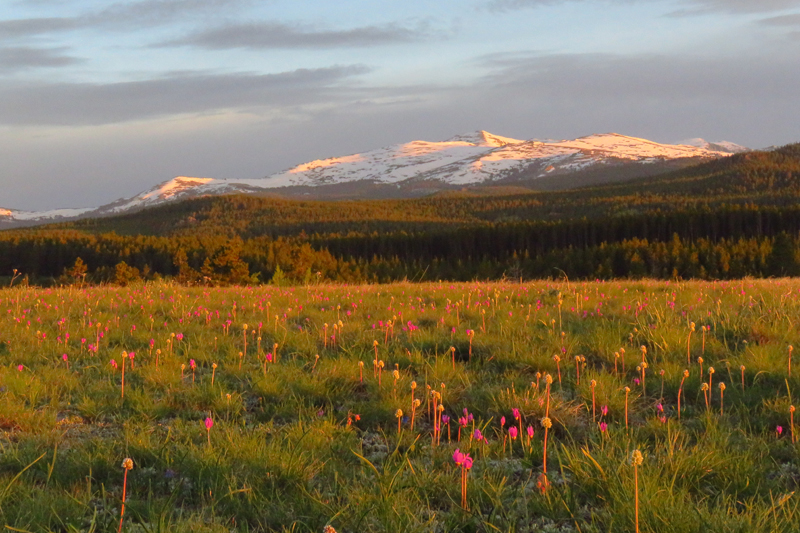 "We spend many summer days in the Bighorn Mountains of Wyoming.  Our boondock spots are usually around 9,000 feet.  It's always cool, sometimes even too cool, at those elevations.  We have been snowed in during every summer month we have camped there, but it melts quickly." – Pat Eastes, 2005 Chevy, 2013 Lance 865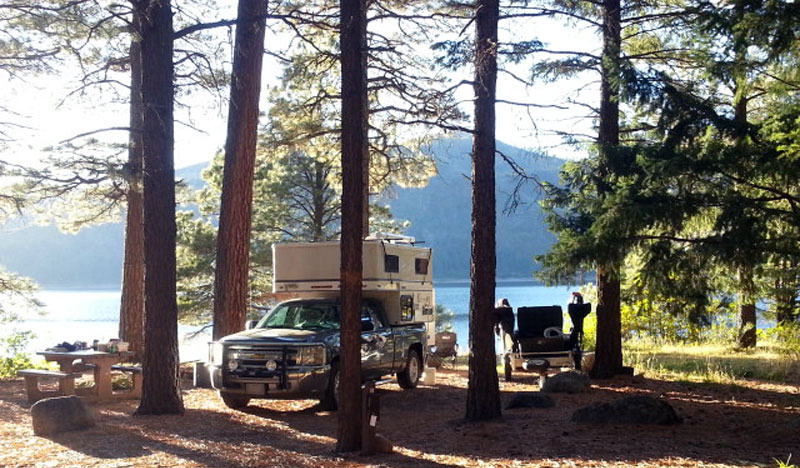 "Usually we'll be in the Rocky Mountains, anywhere from Pecos, New Mexico at the southern end to Glacier National Park at the northern end.  The Yellowstone area is a favorite go to destination.  Other options include Olympic, the Cascades, and the Pacific Coast.
This summer we are headed to Alaska.  Being from Texas, we don't do Texas in the summer.  We have also learned to schedule many of our trips for fall.  It's less crowded and cooler.  The above picture is from the mountains above Durango, Colorado." – Bill Peters, 2017 Chevy Silverado, 2013 Four Wheel Camper Hawk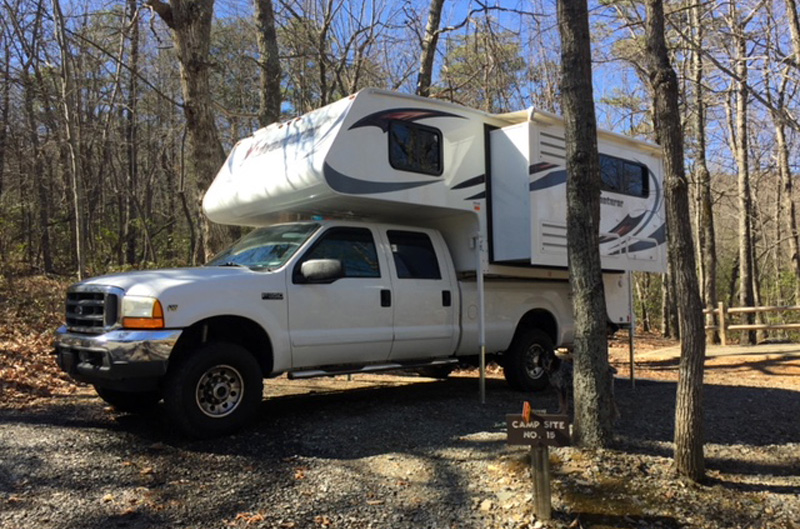 "We head for the hills to avoid the heat.  Some of our favorites are Hanging Rock, the Davidson River Campground, and Linville Falls; all in North Carolina.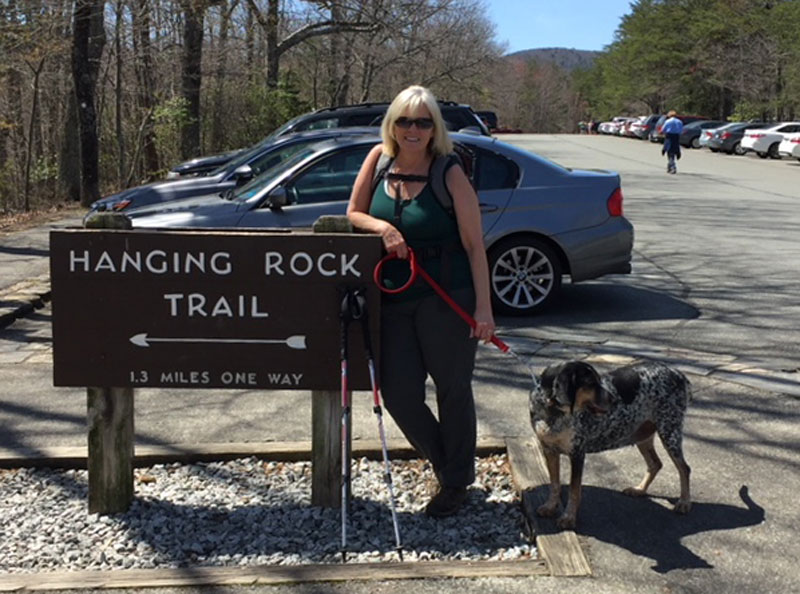 It's still pretty warm in the daytime, but cools off decently at night." – Randy Smith, 2017 Ram 3500, 2017 Adventurer 910DB
"We stay anywhere in the White Mountains or the Mogollon Rim country of Arizona.  We really like the areas north and east of Payson.  It's a four hour very scenic drive from our home in Mescal." – Mike and Sharon Nervik, 2002 Silverado 3500, 2004 Eagle Cap 1150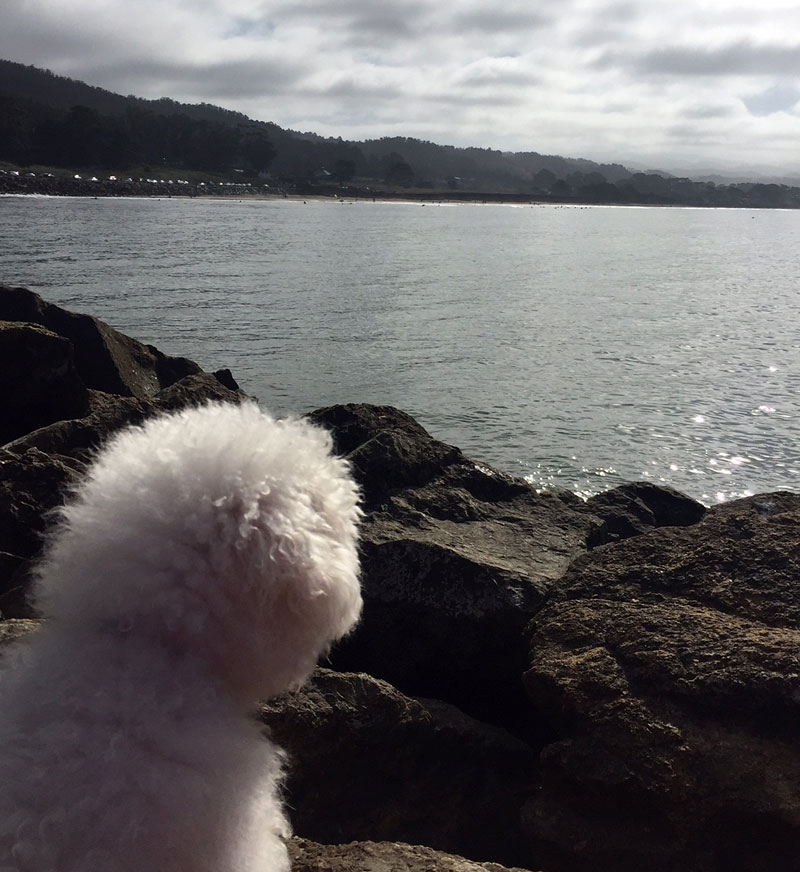 "When it gets too hot, we love to go to Half Moon Bay, California.  It is a short drive with a beautiful place to park right up against the ocean.  It is always cool there and you can sit and watch people surf.  Our little truck camper buddy loves it, too." – Marc Cuslidge, 2006 Chevy 3500HD, 1994 Weekender 1010
"We live in the deep south.  Our temperatures rarely exceed 100 degrees, but the humidity will be in the mid to upper 90-percent range.
In the summer, we either use a prepared campground or our Honda 2000 buzzing away.  If we can't use shore power or a generator, our camper resides in the barn!
When we leave the area for more northern areas, we are so heat tolerant that we can be comfortable with windows open and our overhead vent fan on." – Jay Knight, 2018 Chevrolet 3500, 2015 Northstar Adventurer 8.5