This week we polled readers about cell phone service they use and and what they think of the quality of the cell service while truck camping.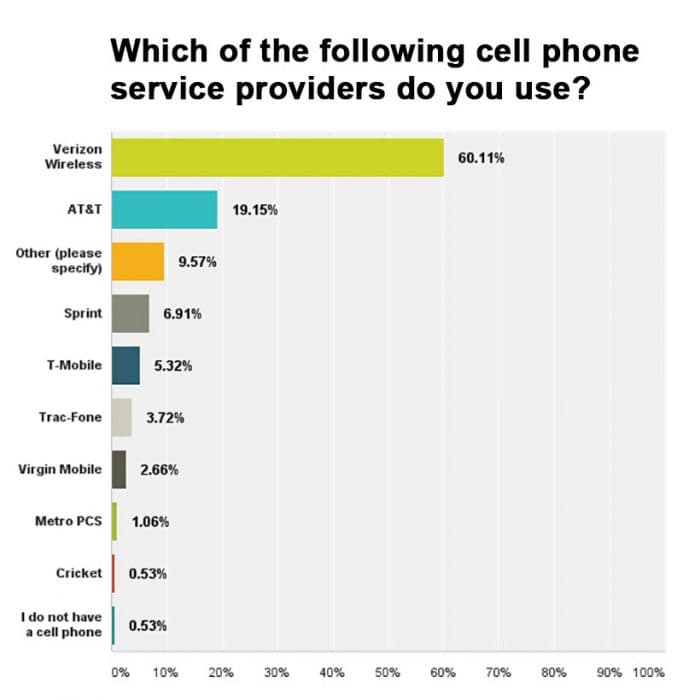 *Click to enlarge the graphs in this blog.
Other mentioned phone services included: Consumer Cellular, Net 10 Wireless, Walmart Straight Talk, Verizon Prepaid, TracFone Wireless, and Pioneer Cellular.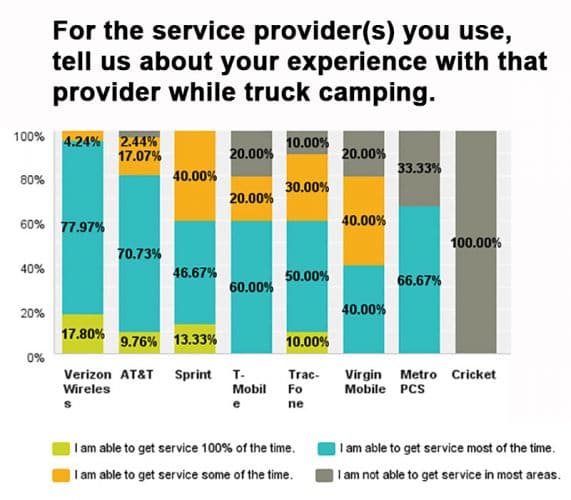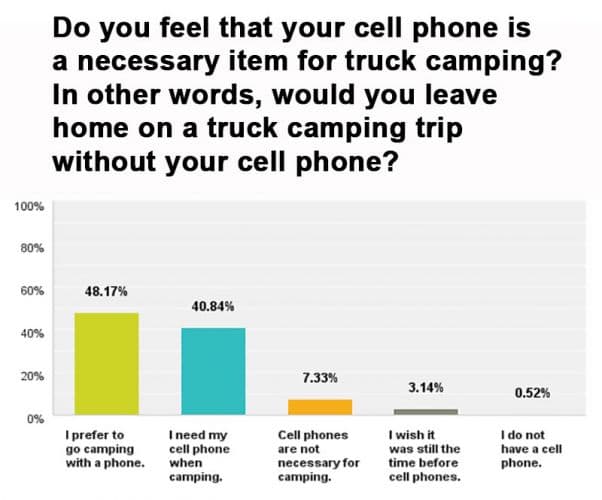 Other Comments from the Survey:
"In a previous life I participated in a cell phone use study for mobile staffers.  Our findings were that Verizon Wireless had the most consistent coverage nationwide."
"I have a Jitterbug cell phone through Great Call.  Great Call is inexpensive and works everywhere in North America with no extra expenses."