"No, not enough room." – Rhonda Saul, 2004 Ford F-350, 2008 Arctic Fox 990
"Big no!" – John Rand, 1999 Ford F-250, 2014 Northern Lite 9-6SQ
"For our use (Jeeping in the boondocks of the western states), neither dishwashers nor washing machines have much appeal.  We do have a compact chest freezer/refrigerator in the back of our Jeep.  And there are multi-slide truck campers with washing machines available.
We don't know about the right coast but, in California, an electric fireplace is really useful in a camper – especially if you are hooked up to shore power or have a large solar system.  Even in cold weather (here, that means below 32 degrees), we use our fireplace to heat the camper to save on propane.  It works great!
Like Gordon, when we first saw a truck camper with a fireplace, it was "Wow, that's awesome," followed by "looks great, but not practical."  Nonetheless, we ordered our first Host with that option, and continued with a fireplace in the new model.  We absolutely love it." – Gene and Linda Yale, 2016 Dodge Ram 5500, 2017 Host Mammoth
"We want the industry to keep the propane oven.  We heard they are getting away from all propane!  We like our seven cubic foot three-way refrigerator-freezer.  That way we don't have to use a generator!" – Vickie Welch, 2016 Dodge 2500, 2016 Lance 860
"Never ever no.  I personally love simplicity and no stress fun travel/camping.  My SS550 is perfect for me." – Shellie Barnes, 2014 Ford F150, 2017 Palomino SS550
"No thanks." – Christopher Smith, 2008 Ford Ranger, 2006 Adventurer 76R
"Not in a truck slide-in.  The only way I would consider any of the items is if you put them in a pull behind enclosed trailer that you have converted into another room if you were full-timing.  Oh wait, they already have them.  They are called Class As, fifth-wheels, and travel trailers!" – RJ Bickford, 2007 Dodge 2500, 2003 Palomino Maverick 1000
"Home dishwashers use less water than washing dishes by hand.  If that could be duplicated in a truck camper's dishwasher, the water savings would be beneficial.
If you're able to wash clothes in a washing machine, you wouldn't need to pack as much clothing.  If it's a high efficiency unit as well, that could save you water and closet space, so it would be worth it." – Kevin Harris, 2014 Ram 3500, 2007 Lance 1191
"We consider ourselves campers, not RVers.  We wouldn't even consider any of these things!" – Lane Noyes, 2012 Silverado, 1997 Jayco Sportster 8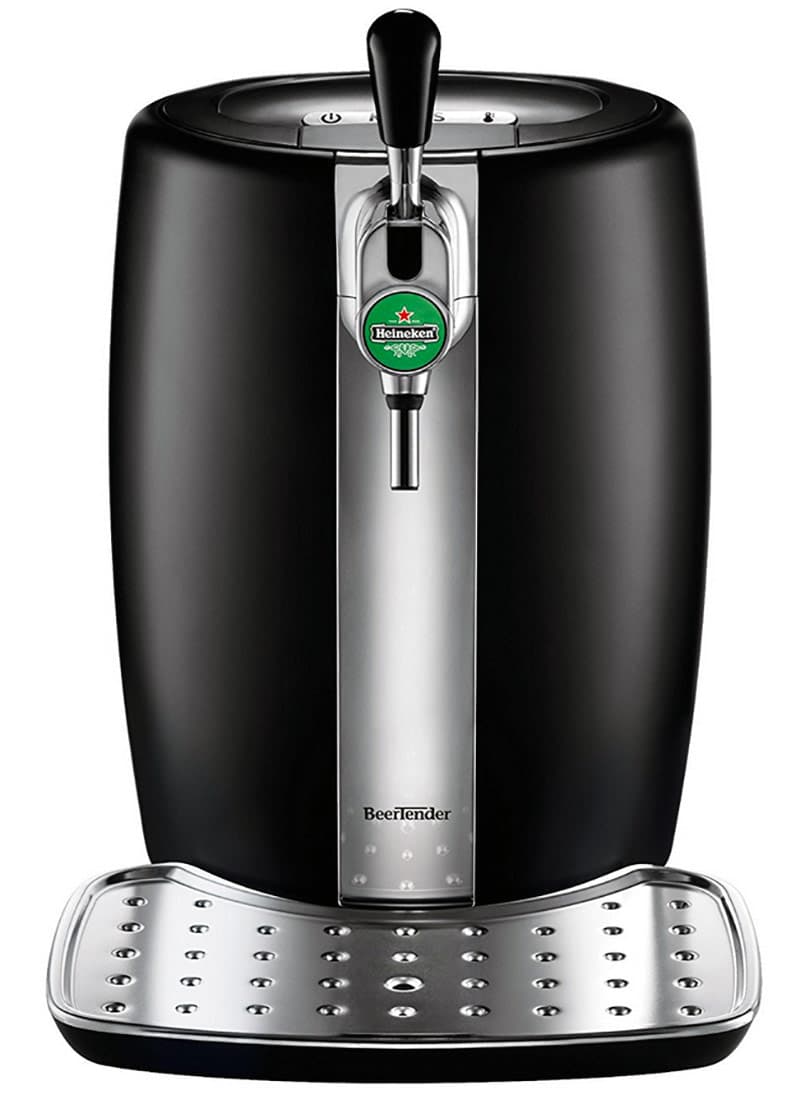 "Please put me down for a kegerator.  No more beer runs!" – Gary Usher, 2015 F350 Lariat, 2015 Lance 1172
"I would rather not have any major appliances while truck camping.  I like to go truck camping to get away from all of the daily rush, rush activities.  I don't want to take it with me.  I want to get away from it." – Rag, 2003 Chevrolet Silverado, 1980 Sportman 8FSD
"None of the above.  I downsized from 37-foot fifth wheel with the above amenities and was very limited to camping.  We are presently camping beside a slow flowing river in upstate New York and are enjoying what we have.  The weight and lack of storage for more needed items is the main drawback.  And who really needs a dish washer, or a washer/dryer, or a wine cooler?" – Eric Devolin, 2007 GMC 3500, 2006 Adventurer 106DBS
"I am curious about the dishwasher's size, etc.  Plumb it out of sight.  I hate dishes in the sink or piled on the counter." – John Court, 2017 Ford F350, 1997 Timberline
"Since space is of the utmost importance, I say the standard appliances are good to go!  Also, I have my wife's permission to say this!" – Denver Woods, 1997 Ford F350, 2001 Lance 1121
"I wouldn't want all those things in a truck camper.  I like simple camping and sight seeing in different places.  That said, I have no problem with anyone who wants anything in a truck camper, motorhome, or pull trailer.  The main thing is to be happy, enjoy nature, be friendly and love everybody.  I also enjoy reading TCM and other reading materials." – Ralph Tindell, 1997 Chevrolet 3500, 1997 Lance 840
"A wine cooler in a camper would be ludicrous.  But a beer cooler?  Now we're talking." – Michael Scott, 2011 Chevy K3500, 2014 Lance 1191