TCM readers submitted their (mostly) Santa's Workshop Code compliant Christmas gift wishes.  Here's what TCM readers want under the Christmas tree this year.
"A tankless hot water heater.  Who came up with this 6-gallon standard?" – Dan Allison, Ram 3500, TBD
"Torklift StableLoads.  As we begin our full-time adventure next month after selling our stick and brick house, they would add stability!" – Randy Bundschu, 2013 Chevy Silverado 3500 HD, 2010 Lance 855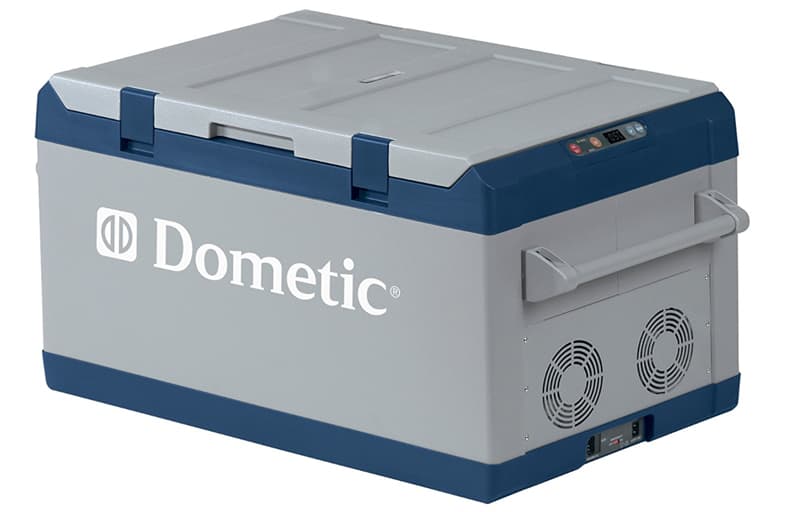 "I would like a Dometic portable refrigerator/freezer, model 13-0943 CF80US.  We are going to Alaska next year and will be gone about three months.  With this freezer I would be able to take more food and we can bring back the fish we catch instead of shipping it home.  We plan on fishing a lot." – Sarah Wareing, 2013 Chevrolet 3500, 2016 Arctic Fox 990
"Please Santa, could you ship us a complete air ride system for our dually?  It would get rid of all our old leaf springs, front and back, and let us ride on air like the big rigs.  Another benefit is that the ride height can be adjusted by eight inches from the inside of the cab.  We could drop the dually down low to back under the camper, and then just air up when we're ready to roll.  Our truck Tiny has never let us down and this would be a big treat for him.  It may be a good modification for your sled.  I know our tail bones are not getting any younger." – Philip McEachen, 2000 Ford F350, 2008 Okanagan 117DBL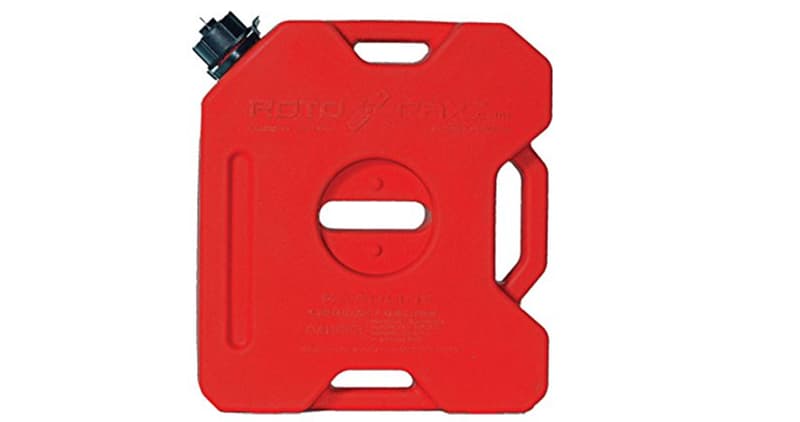 "Hello Santa.  A lovely gift I would like, knowing that I have been a responsible driver, helpful to others, and eco-friendly, is a Rotapax three gallon gasoline fuel container.  That would fit snugly flat in my rear storage compartment attached to the wall with a mounting kit.  Rotopax attaches firm, and can be concealed, out of sight.  Safe travels. Goodnight, Santa." – Douglas Packer, 2012 Ram 3500, 2014 Eagle Cap 1160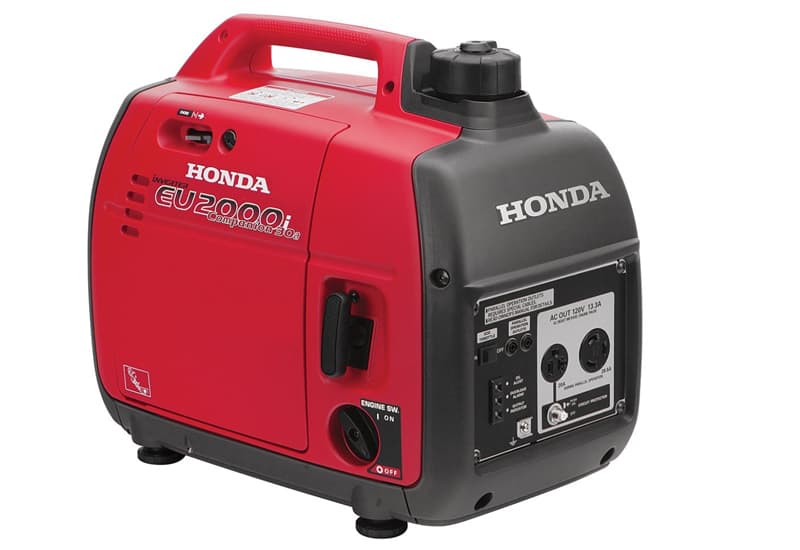 "My Honda 2000 died last year.  Santa, I need a new Honda 2000 generator or an ARB refrigerator to keep me going on those extended trips.  The ice doesn't last long enough, the television won't work, and all the interior goodies like to chew on my batteries." – Winston Gotte, 2003 GMC Sierra 1500HD, 2016 Four Wheel Camper Hawk shell
"Torklift StableLoads." – Robert Novak, 2016 Ram 3500, 2016 Eagle Cap 960
"I'd like a Truck Camper Magazine T-shirt, specifically the one that says "THIS IS HOW WE ROLL" in a men's medium.  If Santa is really generous then an additional women's medium and two kids smalls.  Then, the whole family is properly clothed for our truck camper adventures.  The kids are eight and eleven." – David Tuttle, 2006 Northstar Elite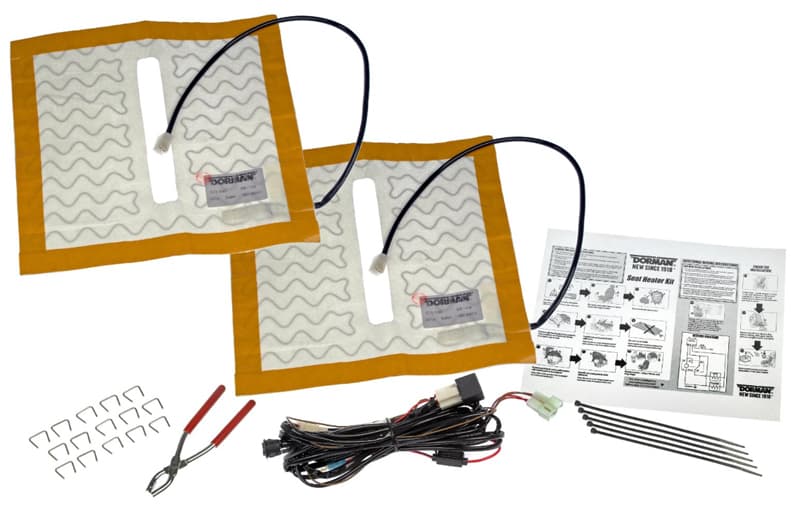 "I want heated truck seats." – Laurel Wilson, 2013 Ford F350, 2016 Four Wheel Grandby Shell
"More Truck Camper Magazine articles by Gordon White.  I already have every gadget that I've thought about." – Syd Chipman, 1993 Ford E350, Converted wheelchair lift equipped bus
"Platinum catalytic heater.  That's it.  It should be an easy request.  I will await the box from FedEx." – Kevin Jenckes, 1996 Ford F250, 2006 Northstar 850SC
"A wireless backup camera kit with a True View camera.  The one we have has a fish-eye wide-angle lens which is almost useless when backing up.  With a True View backup camera, my wife Sheri would not have to get out of the truck when I'm backing into campsites!" – Dan Daddieco, 2015 Ram 3500, 2015 Eagle Cap 1165
Editors Note: Sheri should still get out to help you back up.  The True View camera might miss a tree limb, a kid running around, broken glass on the pavement, etc.  Go to enough campgrounds, and you'll see it all.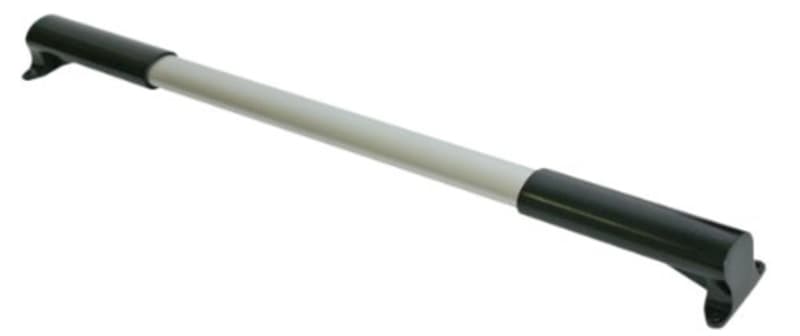 "I would love a screen door cross bar (black handle) made by Camco.  When my hands are full this will be easier and there would be less dropping of items when closing the door.  The standard small handle is not practical at all.  Thank you, Santa." – Harmony Zellers, 1996 Dodge 3500, 2001 Alpenlite Santa Fe Limited
"I'd like a Dura-Trak Palomino bumper.  It's exactly what I've been looking for to get into the camper and carry our generator." – Howard Bisco, 2015 Ford F250, 2014 Palomino HS6601
"A 146 Dudley Cove 3-wheel bicycle for mom and a satellite antenna for me.  Those would be in big boxes.  I would also like a pure sine wave inverter/charger and a case of chew bones for Dixie!  Those would be in little boxes!" – Denver Woods, 1997 Ford F350, 2001 Lance 1121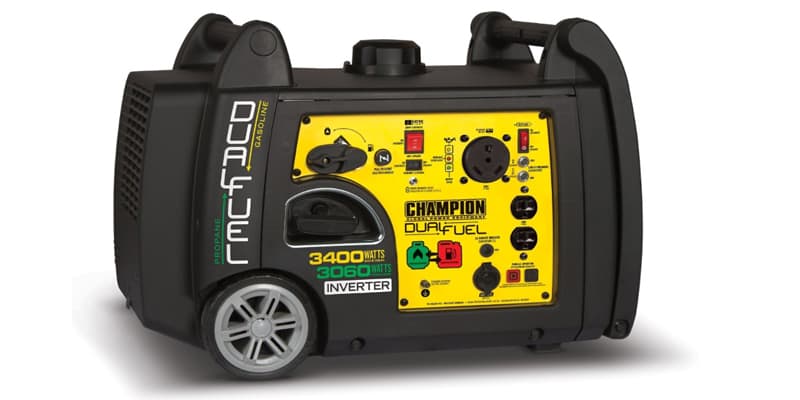 "Dear Santa,  I would love to have one of the Champion Dual Fuel inverter generators (model #100204, 100263 or 100264).  I mainly use the truck camper for off-the-grid surf fishing on the islands off the coast North Carolina with my dad.  The weather can get really hot and humid and also be really windy at times.  That means some extended hours spent in the camper for my dad since he is getting on up in age and has a history of heart problems.
The generator would really come in handy to power the air conditioner for him during these times.  The dual fuel capability would be perfect since we already carry propane for the grill, stove, refrigerator, and other miscellaneous items.  That would alleviate the need for separate gasoline containers since space is at a premium.  There is no way to get supplies once you arrive by ferry.  This generator would be the perfect accessory to make our fishing and camping trips more enjoyable!" – Jarrod Holland, 2006 Ford F250 SD, 2002 Northstar Adventurer 8.5
"Five items that I don't have:
1. EMO Twilights.  10-foot, 23-LED lights for attaching to my camper.  EMO Twilights run for 72 hours on 3 AAA batteries.  They run bright, dim, fast flash, and slow flash.  That's $15.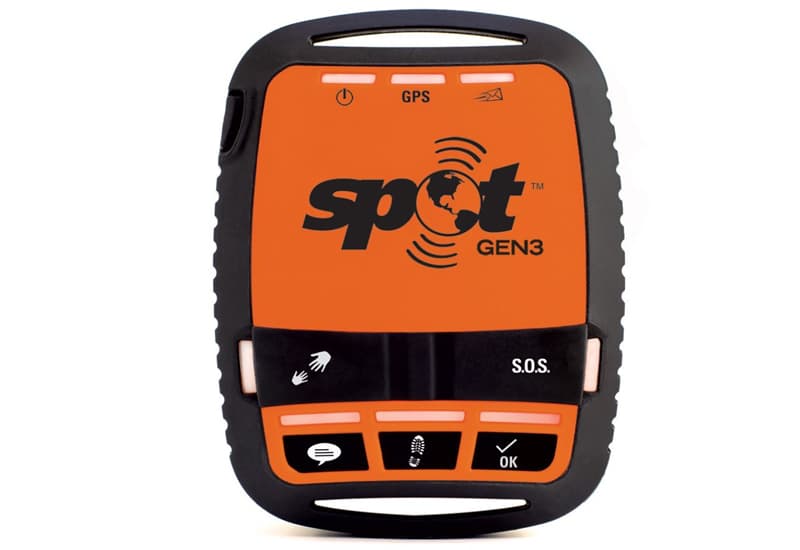 2. SPOT GEN3 to stay connected.  It tells family where you are via satellite while you travel.  It does require a service plan that costs extra.  It will track, SOS, check-in and get help.  It's on sale right now at certain locations, but usually costs $149.
3. A CB radio and antenna.  I would like one that can reach at least four miles using an attached antenna.  The price is from $150 on up.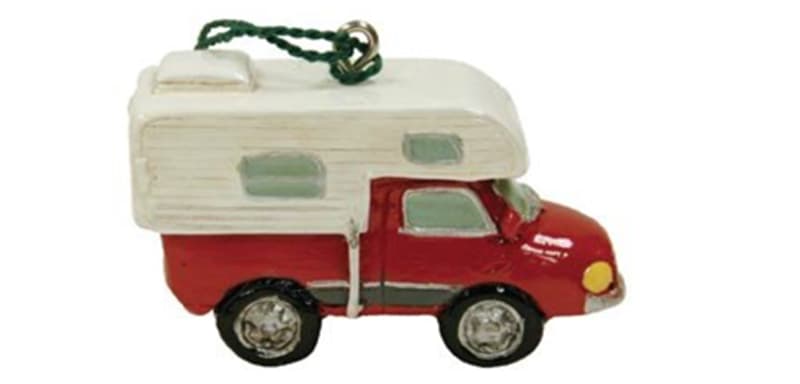 4. Truck camper Christmas tree ornament.  I can find Christmas ornaments other RV types but have not found an ornament of a truck camper.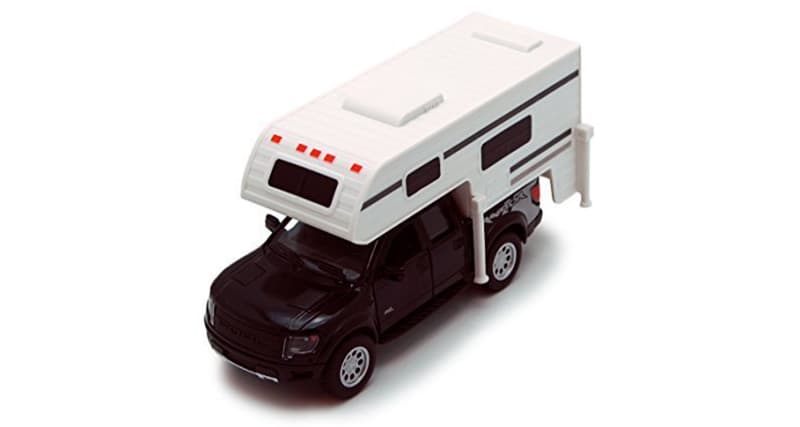 Editor's Note: Don, we found you one on Amazon!  Looking at the ornament, it reminds me of the Ford truck camper and the Dodge truck camper toys we were given as a gift.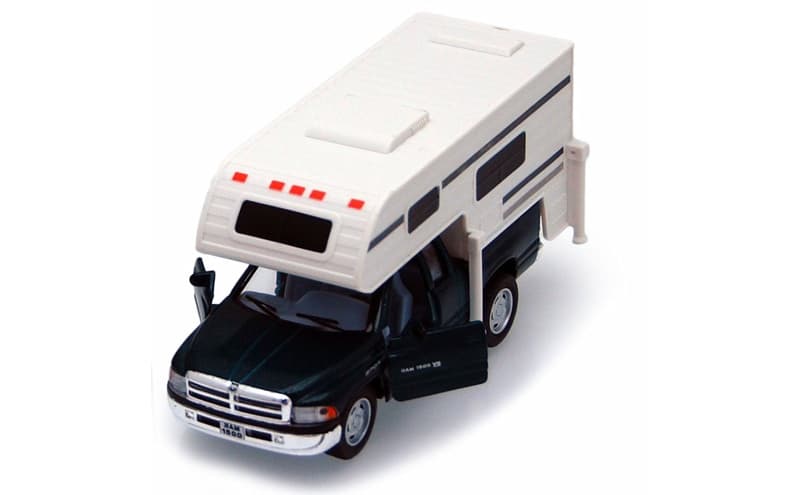 5. Free and Low Cost Campground book.  It's 800 plus pages of $0 to $12 cost for camping.  It lists for $21.95, but can be purchased online for $14." – Donald Fox, 2015 Ford F450, 2016 Lance 1172
"The gift I most want for our truck camper would be new eight-inch steps from Torklift (model A7805) and the Torklift Step Riser Pet Safety Panels (A7602) to keep our grand-puppies safe!
When we purchased our first truck camper four years ago (and three campers ago) my dear hubby found a used set of Torklift GlowSteps.  Though we love them (and have kept them and continued putting them on the different truck campers) our poor grand-pups (Golden Retrievers) struggle going up and down them.  If Santa would put these under our tree for Christmas, it would be awesome!
Merry Christmas to all the fellow truck campers out there!  And thanks for such a great magazine!" – Cindi Delo, 2002 Chevy, 2004 Adventurer 90 RDS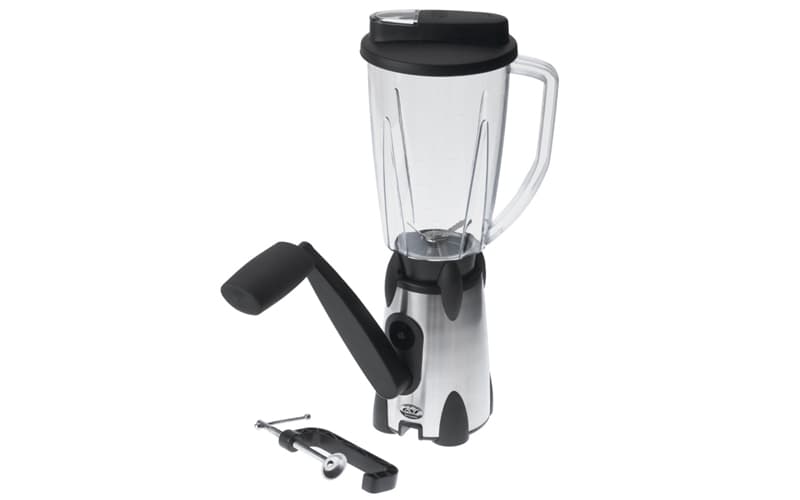 "Since I don't camp where there are hookups, I wish for a Vortex hand crank blender to aid me in my mixology hobby.  Hopefully it can help me make hummus from scratch, too." – D Hubbard, 2014 Ram 3500, 1998 Lance Legend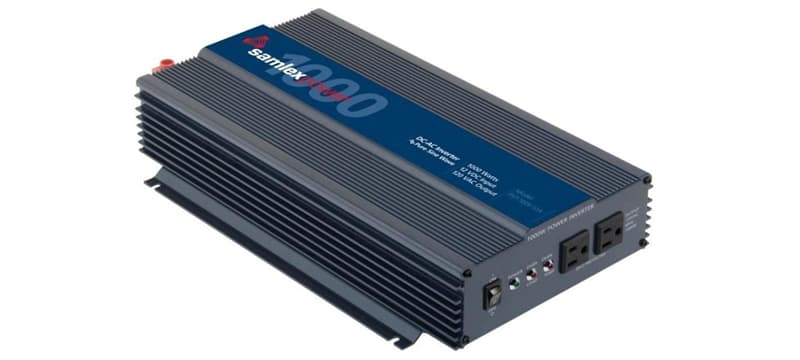 "I would like a Samlex PST-1000-12 1000-watt, 12-volt pure sine inverter.  That way I can make my coffee in the morning while dry camping without having to make it on the stove or fire up the generator." – Eldon Rhodes, 2008, Chevy, 3500 HD, 2011 Lance 1050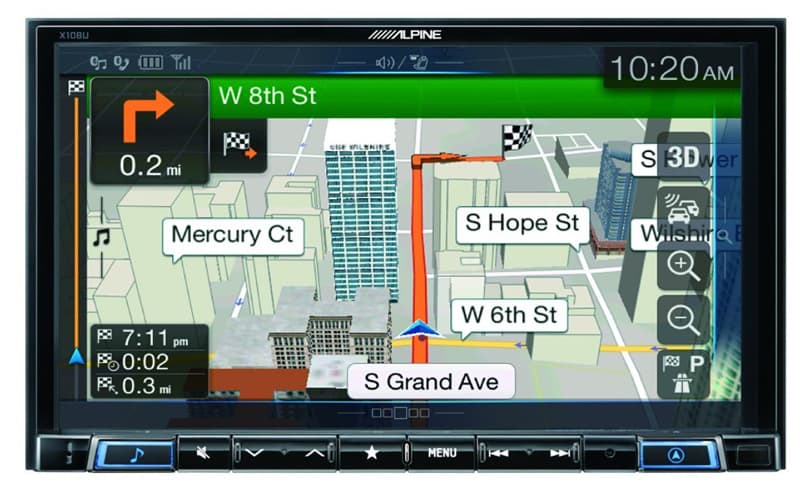 "This was an easy one, even with the enhanced SWC code; the Alpine X108U digital media navigation receiver.
I really want to convert my OEM stereo receiver to an 8-inch touchscreen for several reasons.  A backup camera attached to the back of the camper is the first reason.  I've been eyeballing several different head units, but this one by far fits the best and has all the options I need.
Santa, I've been really good in 2016." – Kenny Beal, 2008 Chevy Silverado 2500HD, 2000 Lance 810
"After a very active truck camping year last year we have had a chance to really make some informed decisions on what we need to make the whole experience more fun.  At the top of the list would be to be fully retired, but that does not fall into the "Santa Rules".  So, the only thing I may need is some better outdoor chairs.  The problem is having limited space to store such things.  My choices are limited." – Wes Hargreaves, 2016 Ford F450 SD, 2006 Snowbird 108DS
"I would like a nice thank you card delivered to all the vendors and manufacturers of truck campers letting them know that we all appreciate the products and effort they expend so we can enjoy truck camping.  Of course that includes the fine folks at Truck Camper Magazine." – Darrell Hess, 2014 Ram 3500, 2015 Lance 1172
"We would love if Santa could bring a set of Torklift glow steps model #A7804.  On our last trip my wife fell while exiting our truck camper and broke her arm.  We had to make speed run home from Butte, Montana to see orthopedic surgeon.  All is healed now." – Gary Goyette, 2016 GMC 3500HD, 2012 Northern Lite 8-11

"I would like a Viair 200 Ultra Duty onboard air system to adjust my suspension air bags and air up tires when we're on the road with our camper." – Larry Tolson, 2011 Ford F350, 2003 Bigfoot 3000

"Dear Santa, I really need a 21 cubic foot Yakima rooftop cargo carrier to put my grill, fishing gear, kayak paddles, small propane tank, and hunting gear in.  My truck camper has a rooftop rack to fasten it to.  Please make me smile!" – Don Stegemoller, 2011 Ford F350, 2017 Eagle Cap 960
"I would like a T-shirt, Santa.  TCM did a story on us in 2010 when we picked up our camper at Hallmark.  A large for me and a small for my wife." – Victor Carrillo, 2010 Chevy 2500, 2010 Hallmark Guanella
"I would love a rear view camera system for safety.  It would allow me to keep an eye on my trailer and ATV at any time to ensure the load is secure and that it will not cause a road hazard for others.  If anything would ever fall off of my trailer, it would not be a hazard for me, but for others traveling in either direction behind me.  Hopefully a camera system would visually alert me to before an accident would ever happen.  Santa, my fellow Alaskans thank you!" – Allen Jedlicki, 2012 GMC 2500HD, 2014 Wolf Creek 850SB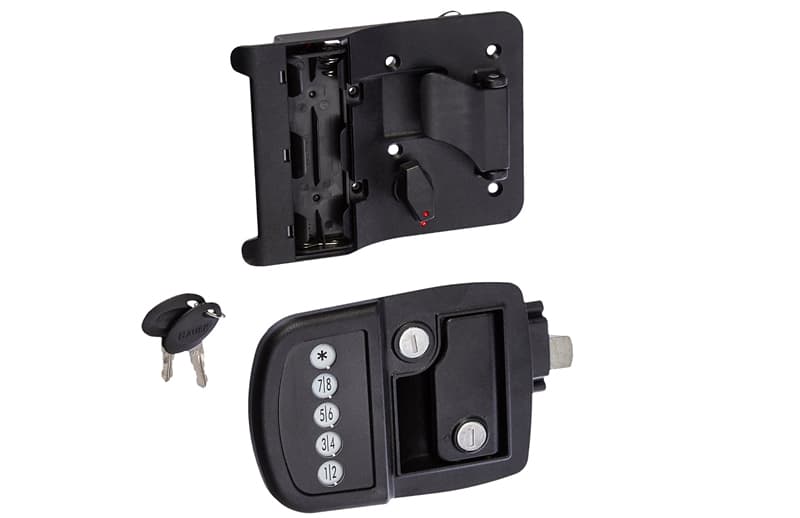 "Dear Santa, I need the AP Products 013-530 Left Hand Keyless RV Door Lock so that I can teach the code to my dog, Knucklehead.  He can let himself in the camper to get beer for my friends that are gathered round the fire while I am busy cooking dinner for them." – Rickey and Bill Werner, 2012 Ram 3500, 2005 Lance 981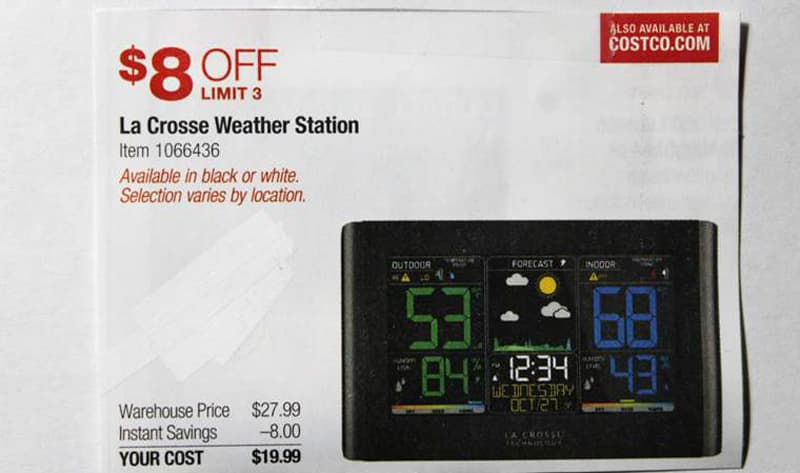 "Okay, this year we'll follow the rules laid down by Santa and those swearing elves.  A really cool gift for inside the camper that I have been wanting for a long time is the La Crosse Weather Station.  It's easy for Santa to ship, or better yet, it's on sale at Costco Friday morning for only $20 bucks!  Oh sure, I want to go out on Black Friday and fight those maddening crowds.  Yep, I will for this bargain.
This makes me so happy to comply with the SWC rules and to keep within Santa's budget.  And for Gordon's request for a one gift item, we all owe him a big KISS (Keep It Simple Stupid)!" – Roger Odahl, 2008 Dodge Ram 3500, 2004 Eagle Cap 950
"A lightweight, sturdy set of steps that are not attached to the camper so a hitch can be used.  They need to be old dog and old human friendly and weigh less than 40 pounds. They should also be high enough so there is no need to jump up into the back door. They should collapse flat enough to be put on the camper floor for traveling." – Lorraine Schwass, 2009 Dodge Ram, 2013 Four Wheel Hawk
"What I really want is a Northstar truck camper that I found on Craigslist.  It has a full bathroom, but it won't fit in a shipping box.  I would also like a 100 watt solar panel." – Jeff Hagberg, 2002 Ford F250, 2006 Travel Lite 800 SBX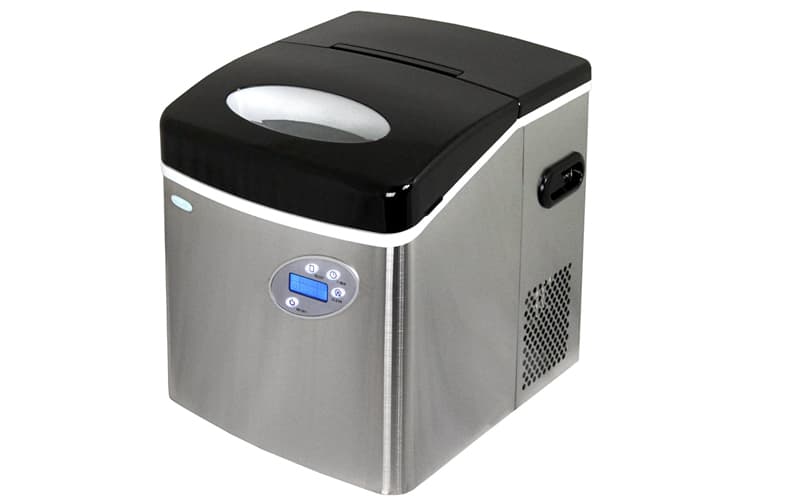 "The gift I would like Santa to bring me is a NewAir Tabletop Ice Maker, preferably the 50 pounds a day model (#AI-215SS) to use in the truck camper.
Our travel plans have been curtailed since my husband lost kidney function earlier in this month (November 2016) so we are going to have to plan trips around dialysis schedules.  That means we'll be in Texas for the foreseeable future, and it gets very hot in the summers.
Trying to keep enough ice on hand is always difficult, but this particular model will make up to 50 pounds of ice a day, which is enough to chill soft drinks for the family when they visit plus keep a cooler for things that won't fit in the refrigerator.  The gift of adequate ice on a hot Texas day would be such a blessing for all of us, but especially for my husband." – Janelle Kleppin, 1991 Chevrolet 2500, 1979 Trek model 1050
"I'd like an air conditioner.  I just recently started dialysis and have to carry many supplies.  These cannot be exposed to extreme heat, so I would like an air conditioner to keep the camper cool so that we can continue to travel.  Any small Dometic unit would work." – Robert Kleppin, 1991 Chevrolet 2500, 1979 Trek model 1050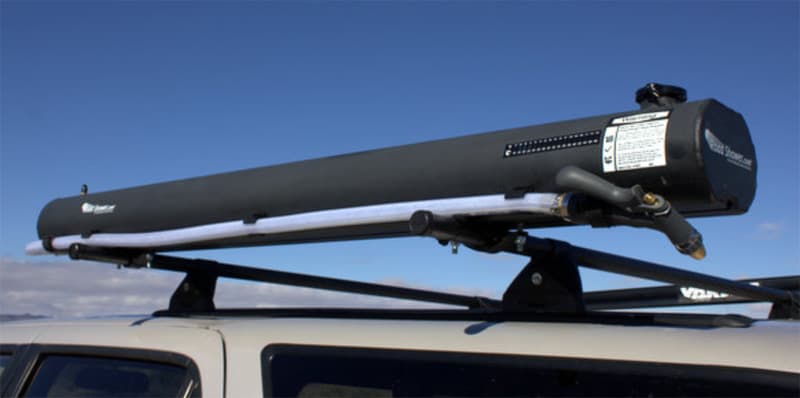 "I would really love a Road Shower III.  Mounted on the roof rack it would heat all day and allow for a warm shower at my destination." – Ed Senger, 2010 F150, Old Skamper pop-up
"We would like, please Santa, a wireless reversing camera which can be seen on our iPad rather than a camera screen on the dashboard.  You probably have them in United States, but we do not appear to have any in Australia.  One advantage would be, when we have our iPad inside our camper, we could see what's happening outside our door.  Trusting you can deliver, thank you Santa!" – Rosemary Doherty, 2007 VW Teansporter, 2015 Lance 825
"I really could use a Garnet RV SeeLevel tank monitoring system for four tanks; model 709-4." – Chris Adams, 2005 VW Transporter 4motion, 2016 homemade composite panel camper
"Wow, that is a bit hard actually.  Over the years I have acquired most everything I need or want for the camper.  Now that I have a different set up and take my camper on and off the truck, there is one item I really could use.  That would be a set of the Camper Packers from Torklift.  So Santa, that is my Christmas item wish for the camper this year." – Rich Bain, 2004 Dodge 3500, 2010 Adventurer 810
"A winning lottery ticket.  I have everything else.  I even have a pick of the litter wife for over 40 plus years." – William Sargent, 2012 Ram 3500, 2009 Lance 971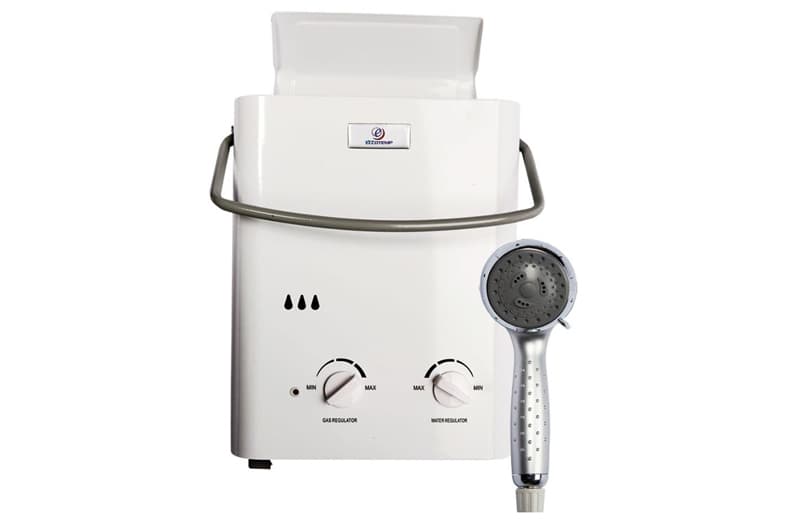 "Throughout the years of camping, I thought of having a portable water heater, but I never bought one.  Well, this year that would be on top of my list.  I'd like an Eccotemp L5, which is a top seller.  It's just what I need when dry camping.  Since I am retired, a little luxury would be nice." – Charlie Young, 2013 Chevy 2500hd, 2004 Sunlite Apache
"I'd like a 2017 Truck Camper Magazine Calendar." – Donna Stahl, 2006 Dodge Ram, 2012 Travel Lite 890
"I wish Santa would bring me a Truma LevelCheck to check the levels in the propane tanks.  It is a handheld unit.  You place it on the propane tank and it reads how much is left in the tank." – George Randall, 2012 Ford F350, 2016 Arctic Fox 865
"I don't know if these exist, but what we need are removable steps for our camper (basement model).  We need them to be put on for regular use and taken off when towing our stock trailer." – Tricia Mason, 2009 Ford F350, 2008 Montana Ponderosa

The following readers did not follow Santa's rules and submitted requests that are in violation of multiple SWC codes.  Angry elves, have mercy.
"2017 Ford F550 and 2017 Host Mammoth 11'6" camper." – Richard Duzenack, 2015 Ford F350, 2015 Arctic Fox 1140
"My wife and I want a Adventurer 80RB.  If it counts as one, we would like it on a 2017 F350 diesel." – Matt Wiegand, 2014 Ford F150, 2015 Palomino SS-1251
"A book on truck camper sites across the us.  We just retired and are newbies." – Randy Campbell, 2017 Ford 350 to be, We don't have a camper yet.  This magazine is helping us with what we want.
"Dear Santa, I have been a very good boy this year.  Please send me a blue Truck Camper Magazine t-shirt size XL." – Karl Sault