This week's Question of the Week was truly a smashing success!  With exploding mayonnaise, cannon shot orange juice with pulp, oozing beer tragedies, pickled beets bursting, watermelon detonations, and more, these may be the most outrageous Question of the Week responses ever.  Snarf warning: Do not drink coffee and read this.
This week's Question of the Week was, "What items have fallen and busted in your camper while traveling?"
"In 50+ years of RVing, everything inside, including refrigerator contents, has broken and smashed onto the floor, table, or bed.  Outside we've lost utility doors, tie-downs, generator covers, lawn chairs, and more.
The moral of the story is this; never move any RV without doing a careful walk around outside and inside, checking everything to make sure all is secure and ready for the road.  About 25 percent of the time you will have forgotten something important!" – Ralph Pilkington, 1997 Ford 250, 1999 Lance 1030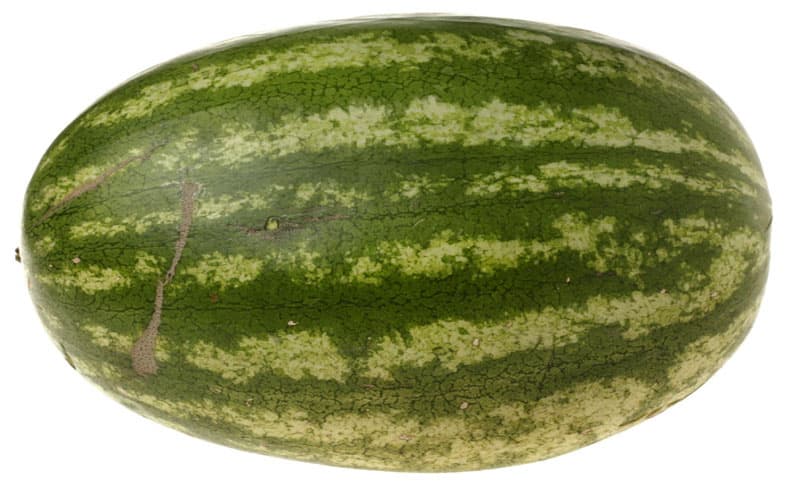 "We recently went into some backcountry driving, in four-wheel drive low, to camp for a few days.  While traveling down a very rough section of road at slower than walking speed, I heard a big thump in the camper.
Stopping to see what happened, I discovered a rather large watermelon my wife had put into a cabinet – unbeknownst to me – laying on the floor.  It was in two halves with a few small chunks splattered around the kitchen area.
After we had a good laugh, we made a mental note to always put watermelon in the sink, especially when traveling the rough four wheel drive back roads of Wyoming.  The watermelon tasted great in camp that night." – Bob Watts, 2011 Dodge Ram 2500, 2000 Fleetwood Angler
"I left a coffee cup in the microwave while driving down the road. I learned (1) microwave doors have a good latch, (2) microwave doors are not watertight, and (3) one more thing I could do to make my wife question her marriage vows." – Tom Scholtens, 2010 Chevy 2500HD, 2013 Bigfoot 25c10.4
"Make sure you have secured your porta-potti.  On my first trip in my 2002 Four Wheel Camper Hawk with a brand new Thetford tall porta-potti, I traveled down Highway 20.  I arrived to find it upside down and with all the fresh water on the floor.  Thankfully, the black tank chemical and water did not leak.  Now, I have two straps so that it cannot move.
If you have an old Norcold three-way refrigerator make sure you turn the flame down before you go to bed.  I found this out in the middle of the night when a can of diet 7-Up exploded from freezing.  I was sure a tree limb had fallen on the roof of the camper.  I turned on the lights and found the contents of the refrigerator all over the camper.  The explosion had blown the door open.  KA-BOOM! indeed." – Bill Harr, 2005 Toyota Tundra, 2013 Four Wheel Camper Hawk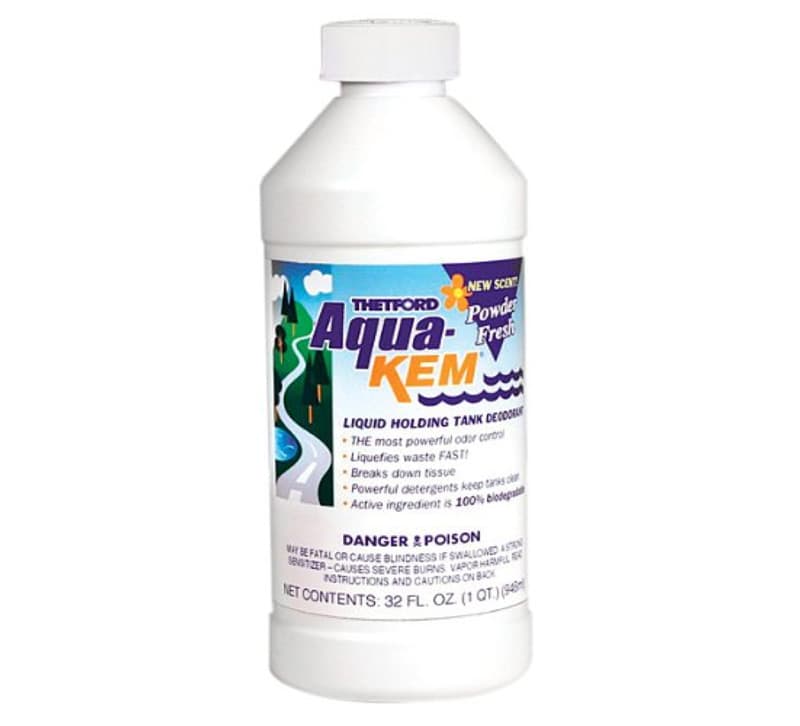 "The worst was when the bottle of toilet treatment purple stuff got dumped in the toilet cabinet.  This stuff is bad enough in small portions, but overpowering if concentrated. Kinda like skunk!
I learned (1) large portions just make large messes, (2) the nasty smelling stuff often has a not-so-nasty replacement, and (3) make sure the toilet chemical is sitting in a tub so any spillage (whatever color!) is retained and easy to clean up.  That cabinet now has a well-caulked fluid-retaining base.  The EPA would be proud." – Bob Ragain, 1994 Stewart and Stevenson M-1078, Alaskan 10-foot NCO
"Our medicine cabinet used to give us a headache when opening and most of the time would open on its own when traveling.  Now we tightly pack each shelf so it won't shift and put a bungee cord across the mirror so it won't open on the road dips.  Now we can use Tylenol when we want!" – Pattie Cimaglia, 2011 Ford 350, 2011 Lance 1191
"The microwave oven door was not completely closed.  The result was that the glass plate turntable crashed to the floor." – Gary Smith, 2006 Ford F250, 2010 Palomino 8801
"I forgot to secure the television and smashed the screen by the time we got home.  I have to include it on the television antenna checklist to remind myself every time.  Friends of ours forgot to lock the refrigerator door and yes, the entire contents were on the floor.  What a mess!  Even I learned that lesson." – R. Folkerts, 1999 Ford F250, 1997 Lance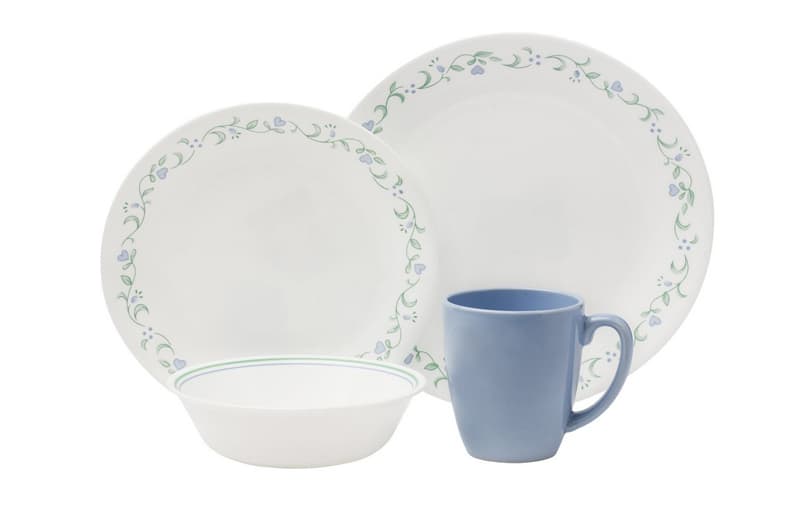 "We do not like plastic plates, so we use Corning plates, bowls, etc.  After all they are unbreakable, aren't they?
Well, if you do not secure the overhead cupboard doors they may slide out while you are driving, hit each other, and the floor.  They do not break.  They explode into little bits.  The bits sneak into cracks along the baseboard and are really fun to get out.