There isn't much wall space in a truck camper, but there are a number of vertical opportunities where pictures and other decorative and functional items can be hung.
This week's Question of the Week was, "What's hanging in your truck camper?"  We also asked readers to share how they hung things in their camper, and photos of the results.  Get those 3M Command Hooks ready!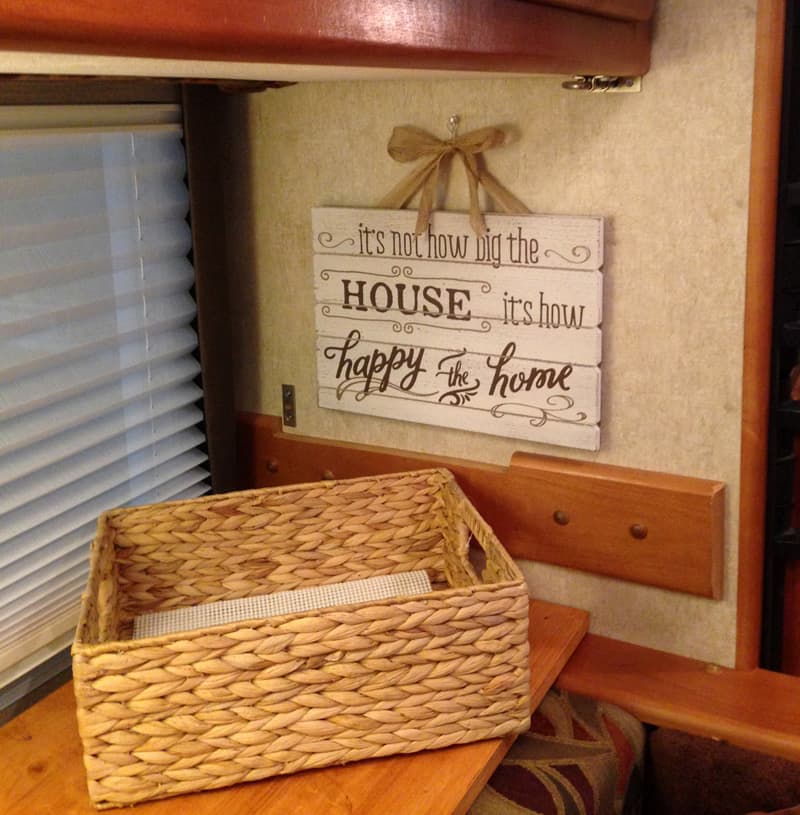 "This is a sign hanging in our camper that we found in Blowing Rock, North Carolina." – Kathy and Darryl Stolica, 2005 Dodge Ram 3500, 2012 Chalet TS116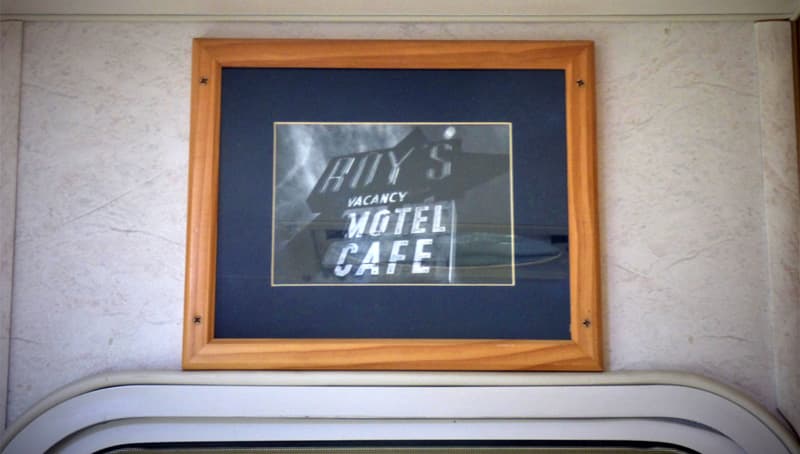 "The first thing I put up was a framed photo of Roy's neon sign in Amboy, California (old Route 66).  It was given to us by friends.  We have been by there many times.  It hangs over the entry way.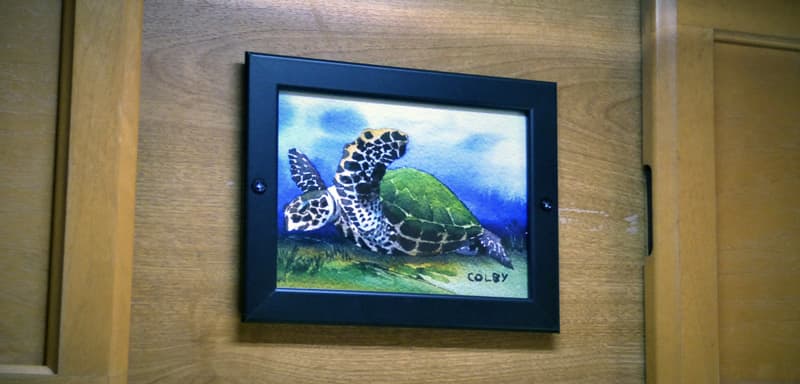 The second thing was a postcard made from a watercolor done by my older son.  The original is way too large plus I wouldn't want to risk it in the camper.  It is mounted on the storage cabinets above the dinette.
The pictures involve good memories.  Putting them in the camper made it seem a bit more like home.  The photos are behind lexan in wooden frames.  The frames are screwed into the wall." – Bruce Colby, 2004 Dodge 2500 CTD, 2004 Lance 835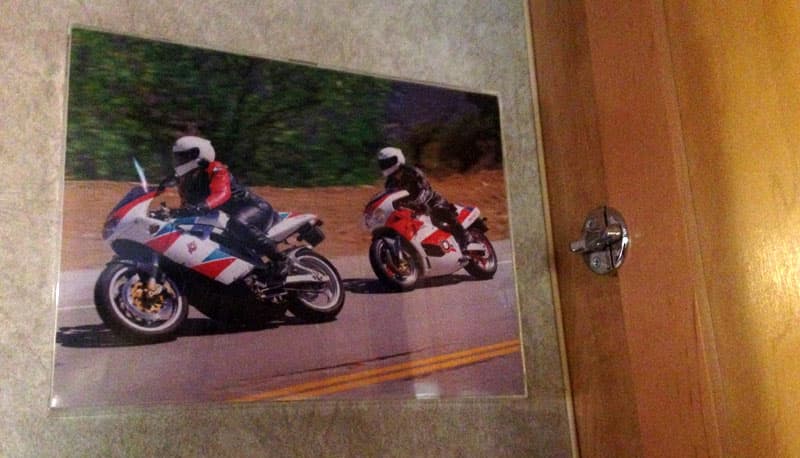 "We have this photo of Kathy and I on our Bimota sport bikes hanging in the camper, next to the pantry.  It reminds us of one of our roots, even if we're off-the-grid for weeks.
A simple screw is in the wall, and we remove the picture for traveling.  Then, we hang it up again when we stop.  It's just a part of the settling in process, like leveling the camper and putting out the slide." – Bruce Allison, 2000 Ford F350, 2012 Adventurer 910 FBS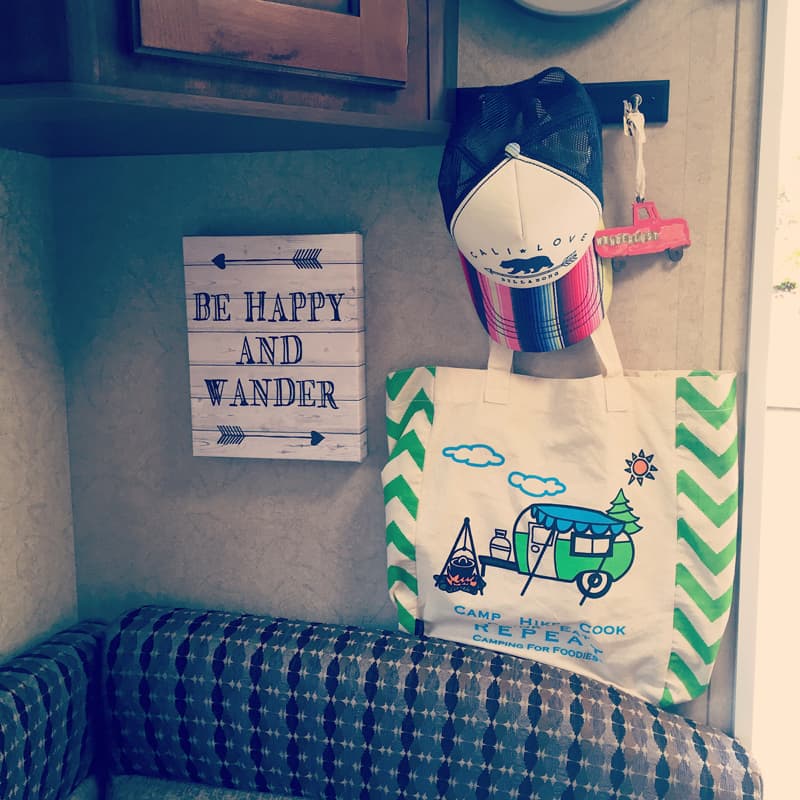 "My truck camper is pretty homey.  I have a couple of quotes on an 8×8-inch canvas.  "Be Happy and Wander" is by my door, and "Life Was Meant for Adventures, Wine, and Good Friends" in my little kitchen.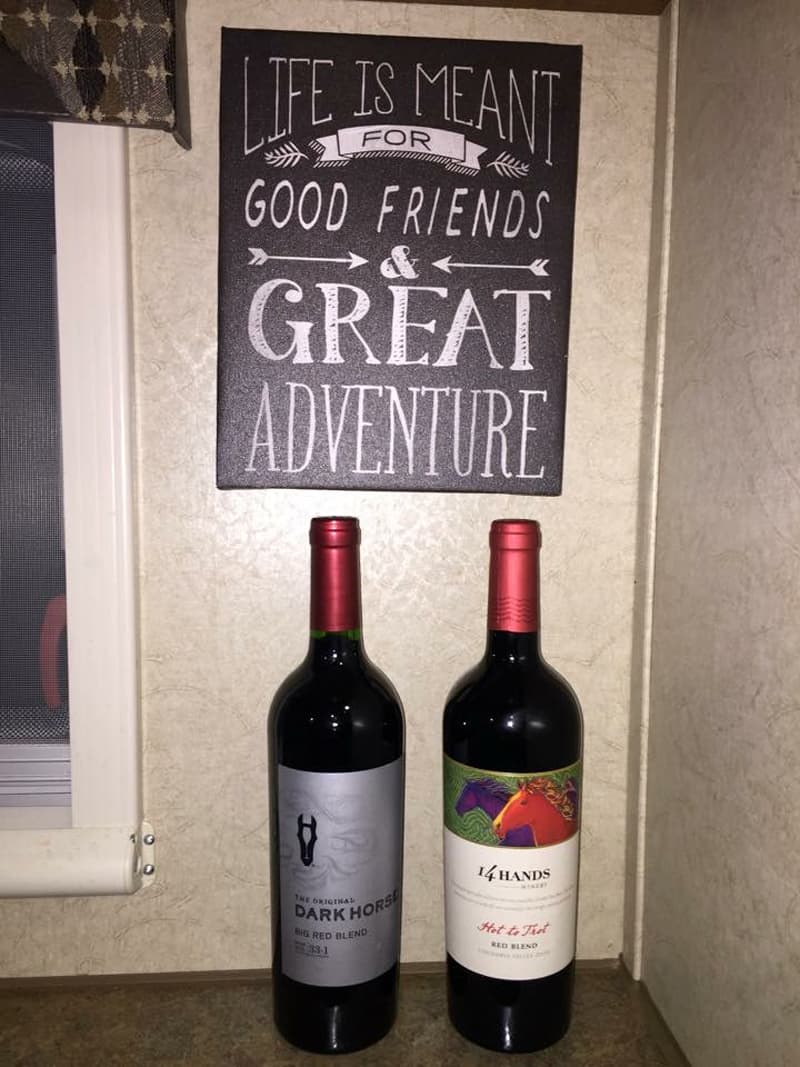 I have photos taped up on the walls by my dinette of myself on my horses at various destinations.  I have photos with friends who have traveled with me.  I use my little refrigerator as my place to collect stickers from rides I've done and locations.
I was originally trying to keep my Lance in pristine condition in case I ever did decide to upgrade to something bigger, but ultimately I love relaxing and sharing my trips with others with all of my memorabilia.  The nostalgia makes me want to get the maximum amount of trips possible with my camper." – Ashley Pollock, 2017 Ram 2500, 2016 Lance 650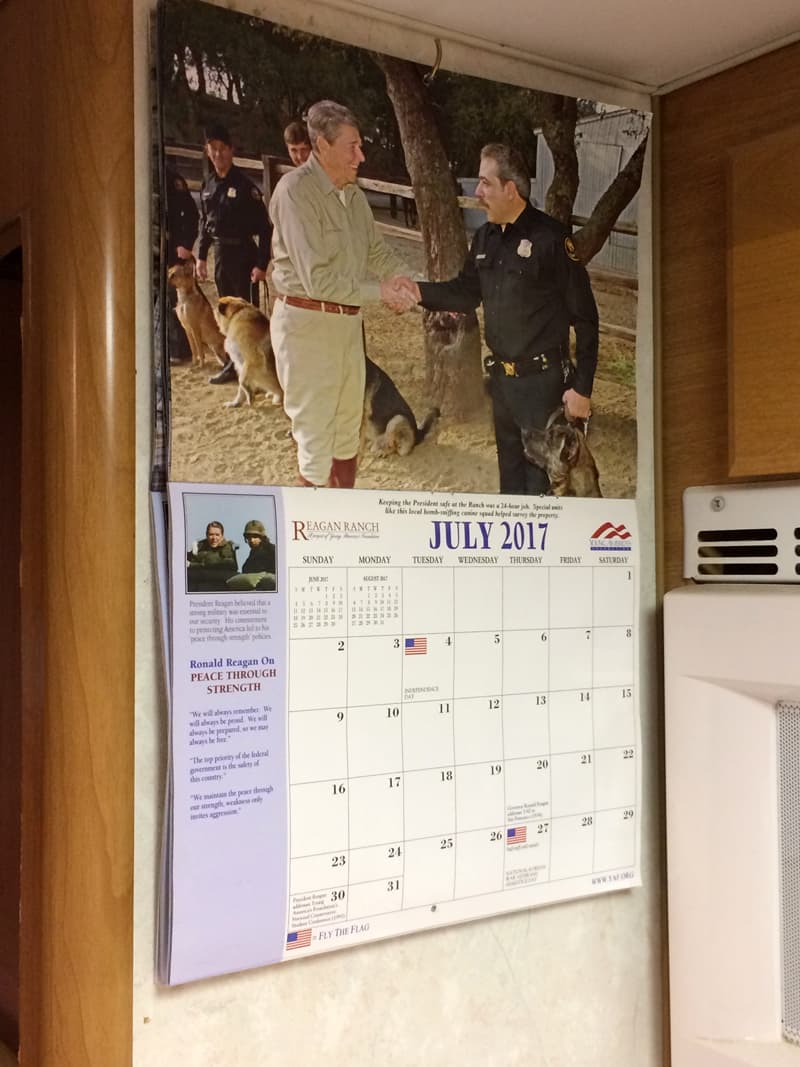 "There is not much space in a truck camper as everyone will agree.  I have a Ronald Reagan calendar beside the stove.