The Grotto of Our Lady of Lourdes at Mission Concepción was in dire need of some landscaping maintenance and the Saturday vigil mass choir at Mission San Jose needed a cantor.  I didn't make it to the East Texas Piney Woods for the winter but they'll be there next year.  All one needs do is contact the administrative office and offer their services." – Matt Murdoch, 2012 Chevy 2500 HD, 2016 Northstar Laredo SC
"Volunteering is the reason we bought our first truck camper.  Our kids from church were going to White Cone, Arizona to do a vacation Bible School for the locals.  It was our first trip with the truck camper.
I just went to my database and counted the nights that we have volunteered.  Out of 1,404 nights we have camped since 1994, 303 of them have been volunteer nights.  That is the reason my nightly average campground fee is only $14.50.  We have never stayed in a Walmart lot overnight.
Our Seniors at church have taken on Children's Bible Ministry as a project.  They have thirteen camps from Florida to Maryland to Oklahoma.  We build, repair, or do whatever is needed.  The truck camper is super for this because you can pull a tool trailer with you.  It's a good opportunity to serve our Lord and Savior." – Kenneth Wright, 2005 Dodge 2500D, Travel Lite 890
"I volunteer with Samaritan's Purse doing disaster relief and Campers On Mission doing local church missions and construction.  I truly enjoy both organizations by helping others in need while sharing my love and compassion through my Christian faith.
Volunteering with the truck camper is most convenient.  I can go directly to the work site or park at the hosting church without taking up any more space than a regular parking space.  I usually get water and electricity but have to dump at a nearby campground if a dump is not available.
Samaritan's Purse provides shower facilities, the church bathroom facilities, and three meals a day.  My last deployment was last week at the Albany, Georgia tornado disaster with Samaritan's Purse.
I full-time in my Eagle Cap 850 with my therapy dog, Gunner.  You can contact Samaritan's Purse at their website samaritanspurse.org or Google search for a state chapter of Campers On Mission." – Mike Cianci, 2004 Ford F350, 2010 Eagle Cap 850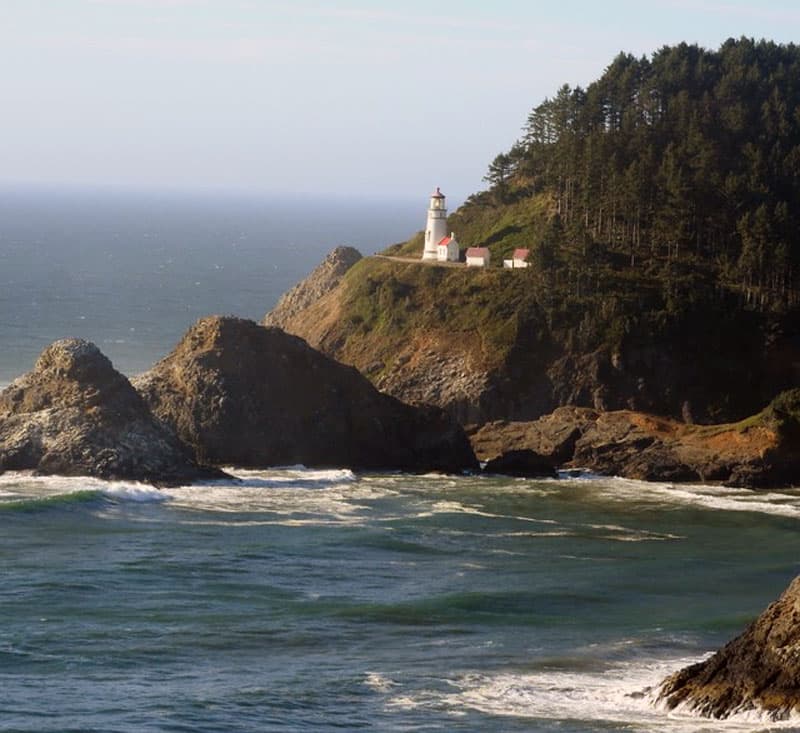 "Yes, we try to identify a good fit that works into our travel plans.  We have volunteered with Virginia State Parks as Visitor Center staff members.  They provided us with a campsite for working six to eight hours for five days per week. They were very flexible for which days we worked.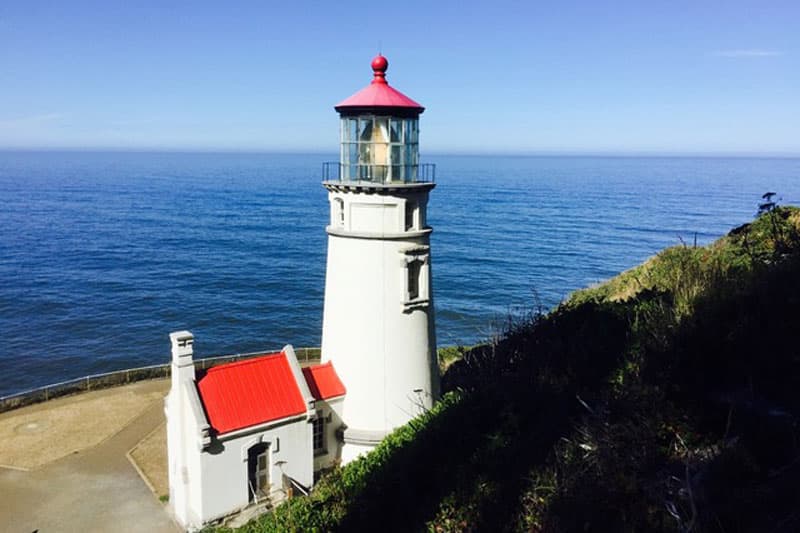 The choice experience was with Oregon State Parks at Heceta Head Lighthouse we worked four hours for five days a week.  A super benefit was that in addition to the campsite we also had use of a washer and dryer.  We have traded work days for a free campsite at Camp Wanakee, a United Methodist Church campground in our home state of New Hampshire." – Steven Fisher, 2014 GMC 3500, 2014 Chalet DS116FB
"As a lifelong hiker, from 1995 to 2000, I undertook a personal Give Back project.  I spent about 100 days doing volunteer trail building and maintenance.
About half of that was day trips from home and half was using my small RV.  I worked for the US Forest Service, various state parks, BLM, Boy Scouts, The Nature Conservancy, and The Pacific Crest Trail Association.  Usually, jobs are available to fit the strengths and skills of each crew member; cutting brush, moving the cut brush, repairing trail tread, etc.
You get to meet interesting people.  Sometimes you get free camp space and food.  Some work parties last half a day and some last a week.  I heartily recommend this type of volunteer work and would still be doing it except that my elderly spine seems to have passed its use-by date.
Interested?  Contact your favorite trail association or the volunteer group of your favorite park." – Karen Smith, small Class C
"The Nebraska Game and Parks Department sponsors a number of outdoor educational opportunities for both school students and families.  I am a volunteer fishing instructor.  Each spring there are two and three day programs at three sites; Platte River State Park, Ft Kearny, and Scottsbluff.  In return for teaching fishing, the state provides me with free camping at each location or nearby.  Others who teach everything from Dutch oven cooking to archery to kayaking are also provided free camping.  Several of us have truck campers.
In addition, there are one day programs such as carp fest, where one is able to camp the night before beside the lake.  Finally, various school classrooms on the eastern side of the lake are taught fishing in one day programs.
Game and parks is always looking for volunteers, and some of the folks are from surrounding states, too.  We have a lot of fun." – Stan Johnson, 2009 GMC 2500, 2009 Northstar Laredo
"We volunteer every year to help put on the National Championship of the Single Action Shooting Society, Winter Range, in Phoenix, Arizona.  We end up with almost a thousand showers every year.  About fifty of us spend two weeks putting the together and then taking it down.  Dry camping is available for us on the range.  All the proceeds from the shoot go to charities in the area.  We are over $300,000 in donations so far.