Truck Camper Magazine readers share volunteer opportunities including repairing national and state park trails, disaster relief, rescuing dogs, building affordable housing, supporting public events, church-led organizations, and more.
Looking for purpose, new friends, and free or low cost camping?  Here are some great ideas to volunteer.
This week's Question of the Week was, "Have you ever volunteered while truck camping?"
"I used my camper to deliver retired racing Greyhounds to northern California from southern California for the group we volunteer at, fastfriends.org." – Ron Williams, 1997 Ford F250, 2003 Lance 1010
"Habitat for Humanity RV Care-A-Vanners is a great group.  I have met wonderful new friends through the volunteer organization.
It's a two week commitment.  They need help with non-carpentry chores like site clean up, restoration help, keeping work tools organized and clean, and fetching things for others.  It's extremely rewarding.
There is a small fee, usually for a campsite. Go to Habitat for Humanity's website and look for RV Care-A-Vanners." – Carol Bowman, 2005 Dodge 3500, 2014 Lance 1191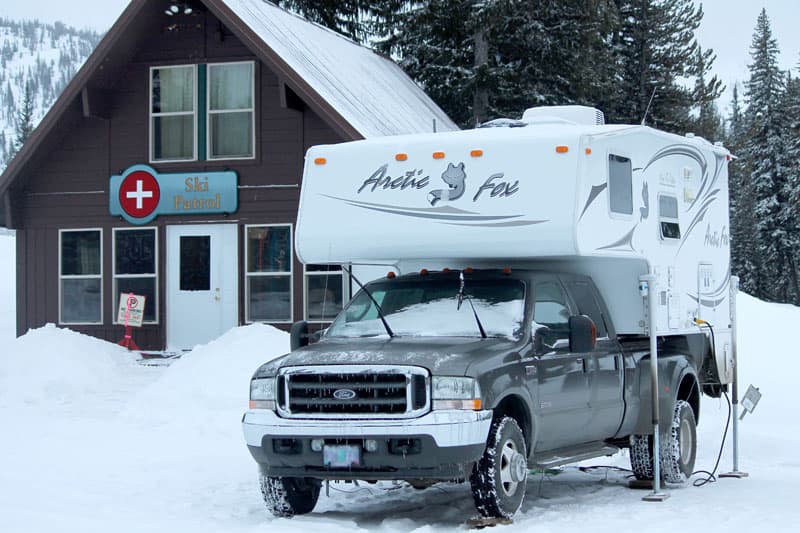 "My husband and I have been volunteering out of our truck camper since 2013.  Our entire family currently volunteers with the Anthony Lakes Ski Patrol, a division of the National Ski Patrol.  Camping allows us to spend more time skiing, volunteering, and spending time with other volunteers and guests of the ski area.  The ski area is only about an hour from our house, but we love staying at the ski area, partaking in all of the activities and being available to provide our services to the small non-profit ski area.  Our volunteer duties include providing advanced first aid services, information to guests visiting the area and making sure the ski runs are safe for the public to use.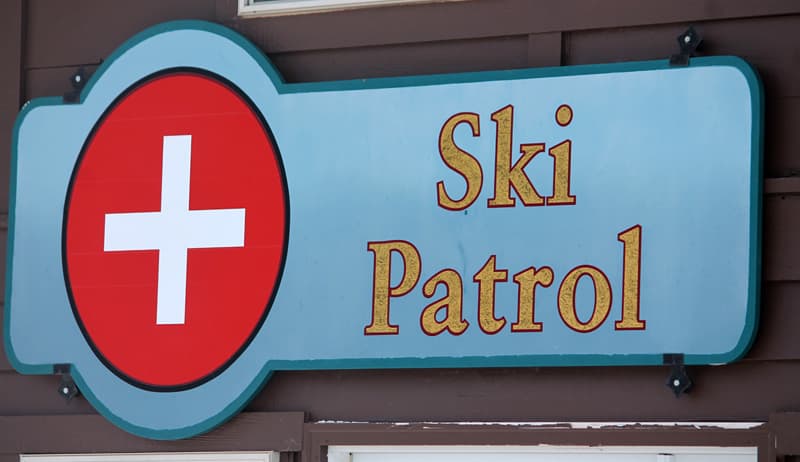 Campsites are available at our ski area, but we choose to leave those for the guests and just park next to the patrol (first aid) building.  Because we are winter camping we choose not to have water in our camper, but we do have access to water in the building. We also have electricity and propane.
For a fellow truck camper to get involved with volunteering with the ski patrol please contact your local ski area.  Most have volunteer patrols and are more than willing to talk to you about the required training." – Amy Swiger, 2004 Ford F350, 2010 Arctic Fox 990
"I provide HAM radio support for Ultra Marathons.  Most of these take place where there is little to no cell service, so HAM provides the safety for these events.
I use the camper when I'm working a rest stop or acting as net control.  Having an antenna up about twelve feet on top of the camper extends the radio range significantly.
While there are other volunteers that use small travel trailers, the truck camper is much easier and faster to deploy.  I can usually be operational in five minutes and redeploy if needed in the same amount of time." – Leonard Pennock, 2006 Ram 3500, 2002 Eagle Cap 950
"I volunteer as a sawyer on the Superior Hiking Trail on the north shore of Lake Superior.  We have work weekends in the spring where we clear deadfalls from the trail.
We usually camp out at community centers where trail staff will provide meals for the volunteers.  Some camp in tents or sleep in the center.  I always get to sleep in my own bed.  After a hard day on the trail I will hookup to water and offer outside showers for everyone with hot water from the camper.
I'm also a volunteer board member for the National Parks of Lake Superior Foundation. Our annual meetings rotate through the five parks around the lake.  My camper is usually my home away from home for these meetings.  Camp on!" – Dave Miller, 2015 F350, 2003 Bigfoot 10.6E
"We have now volunteered twice at the same Corp of Engineer Park.  We have enjoyed the folks we've worked with; campers and rangers.
We had so much fun the first time we volunteered that we all decided to return the next year so we could meet up with each other again.  We made new friends and talk to them on a regular basis.