After the tank was made, delivered, and fit, we knew where to put the plumbing.  You try to keep in mind how you want things to work and where you want it, or need it.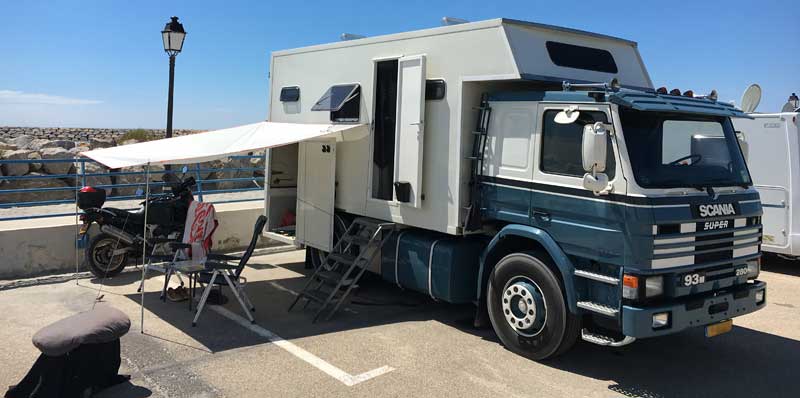 It sounds like you designed a lot of your camper while building it.
Gea: We tried to use as little space as possible so we would have more space and room to live in.  For example, we wanted a normal size shower and toilet, so we put them in a corner next to each other.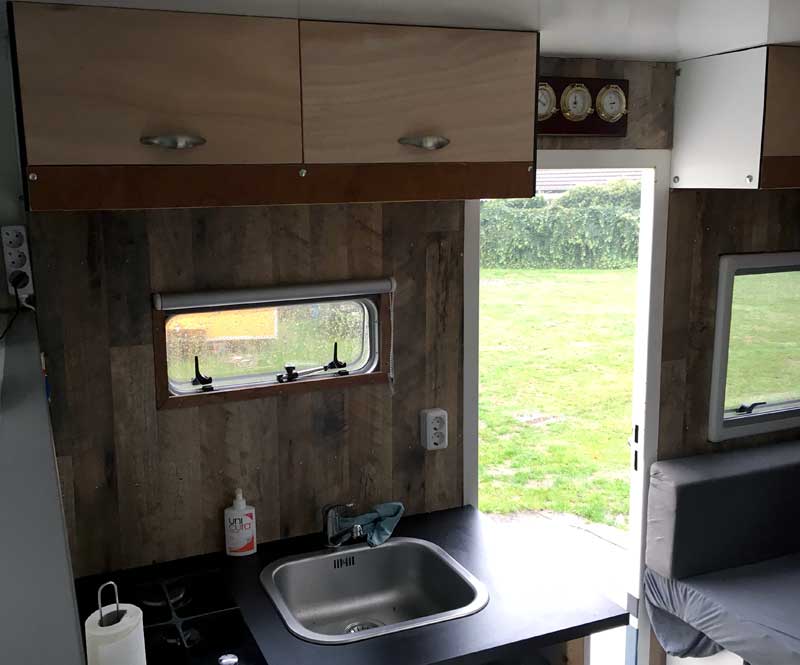 Next to the entry door, we put the kitchen on the right.  We are not yet finished as you can see, but it's already working.  We are both tall, so the height of the kitchen is higher than normal.
Above: The toilet is across from the kitchen and the shower is behind the mirror
Opposite the kitchen we installed the toilet.  It's like a walk-in toilet and shower.  The toilet is not plastic, but a real porcelain toilet with a macerator underneath it.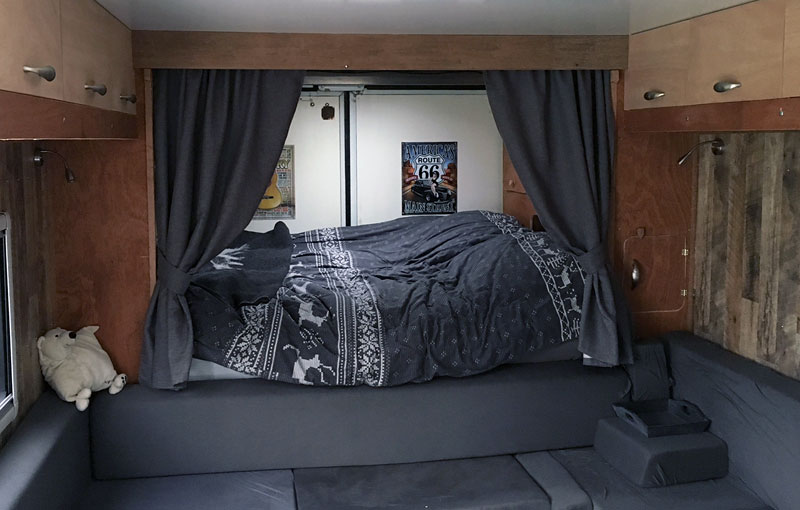 The seats, the bed above, and the behind the seat benches were ideas we borrowed from the marine industry.  The camper is still not finished.  We are still working on the kitchen, the front wall, and the couch.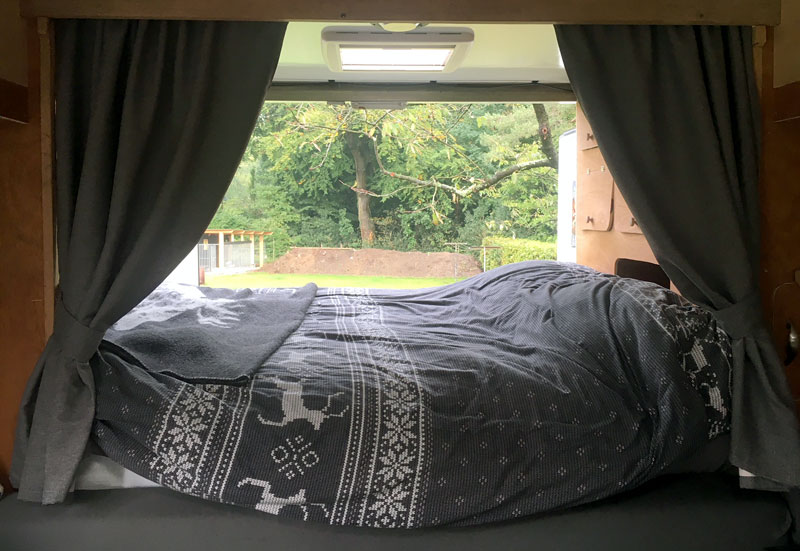 Mark: We have a 250 liter (66 gallon) fresh water tank underneath part of the corner seat with a boiler next to it.  The grey and black water of the toilet, shower, and kitchen goes into the passenger's side 700 liter (184 gallon) fuel tank of the truck.  The 400 liters (105 gallons) fuel tank on the driver's side is for diesel fuel.
Gea: We want to be self-sufficient for seven days or more, so we needed big holding tanks.  The truck only had one diesel tank leaving space for another tank for waste-water.  That solved the holding tank problem.  There's a tap on the front-bottom side which we open to dump the tank at a sewer or dump station.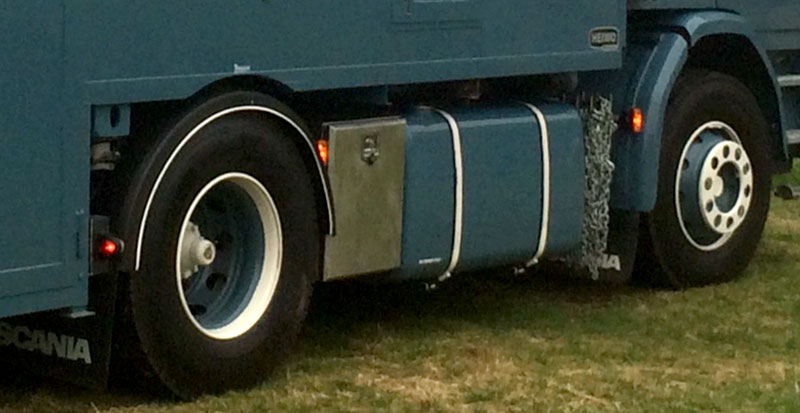 So the combination black and grey tank is technically part of the truck, but connects to the camper?
Mark: Yes.  We made an exchangeable plumbing system to the tank.  If we take off the camper it has to be disconnected.  The tank always stays on the truck.
The fuel tank was empty when we bought it.  We just cleaned it, painted it in our colors, and attached it to the truck.  It works well.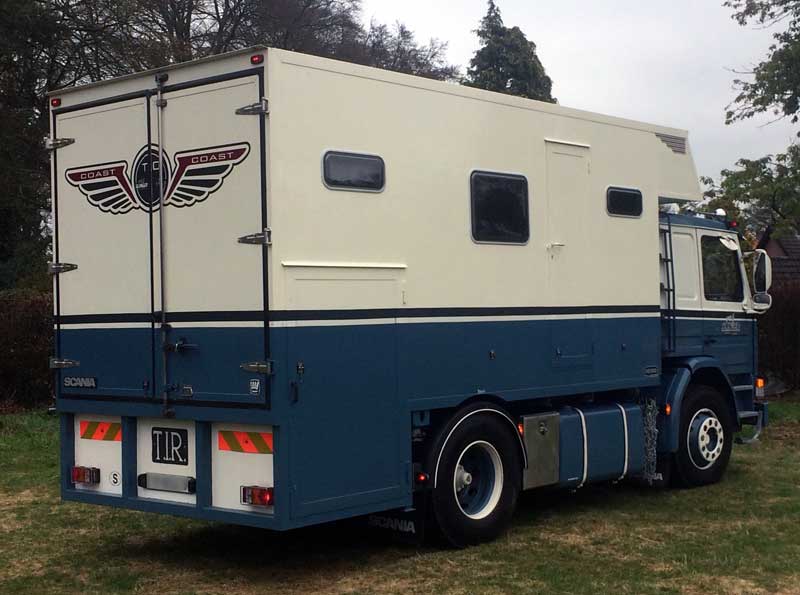 Above: The garage is the door in the back of their camper