That was a gamble.  We were hoping the Scania would last because it hadn't been started for over five years!
When we made it home, the work on the Scania began.  We bought the flat body separate from the truck, so we had to make that fit.  The flat body was originally 10 meters long.  We shortened it to 6 meters long, which was a lot of work.
Then I looked around for a suitable trailer or something I could make the camper with.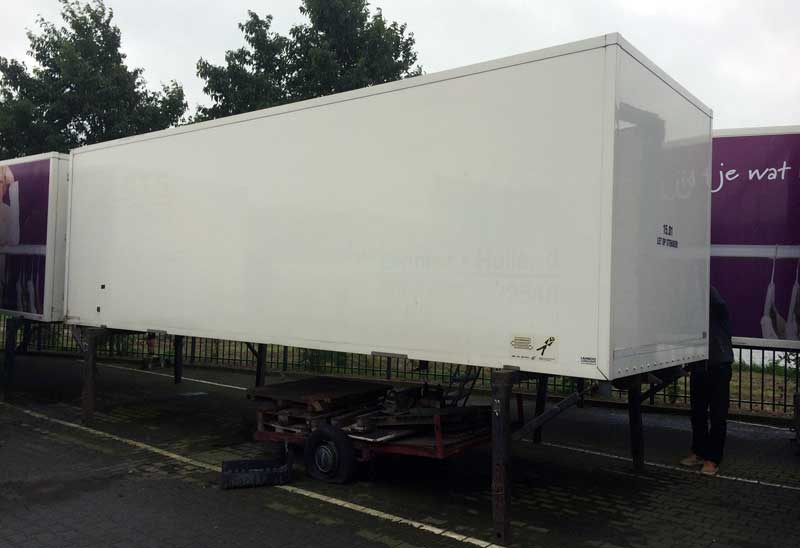 Gea: We found a truck box at a truck store in Heteren.  It had been previously used for transporting clothing to shops.  It was built with thick walls, a thick floor, and a thick roof, so the weather would have no effect on the clothes.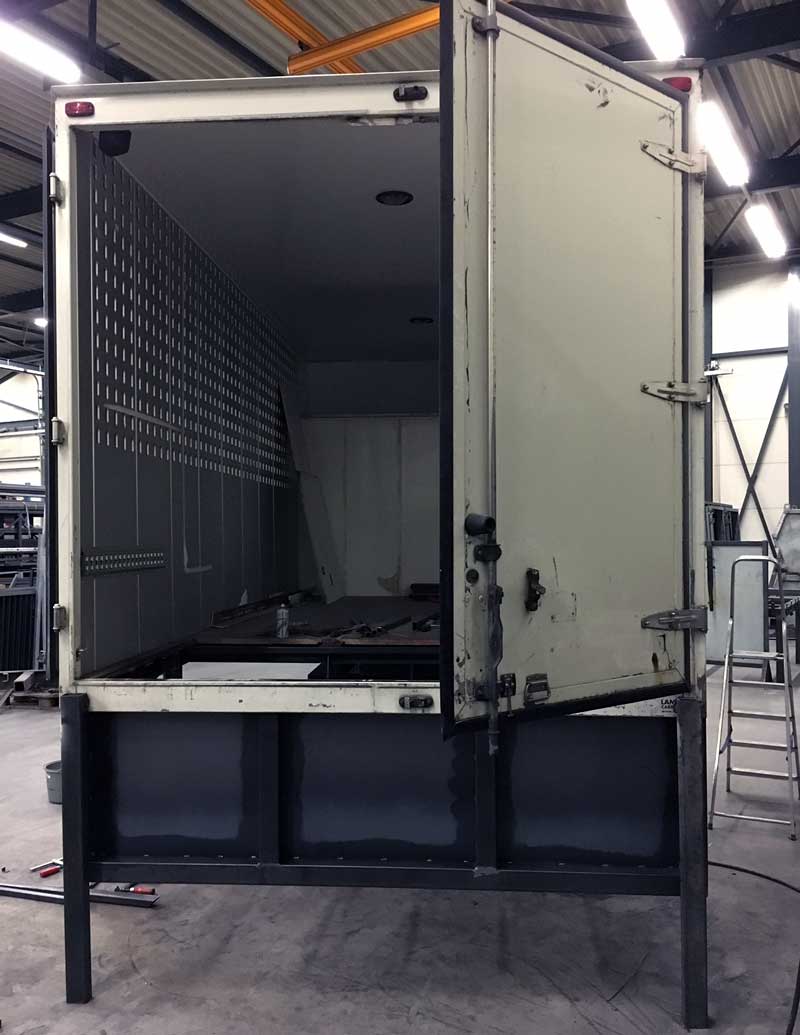 The truck box was a bit of a gamble, but we thought we could make it fit on our Scania.  We want to travel in all seasons, including winter, so this was a strong base to begin with.  This way we didn't have to install extra insulation.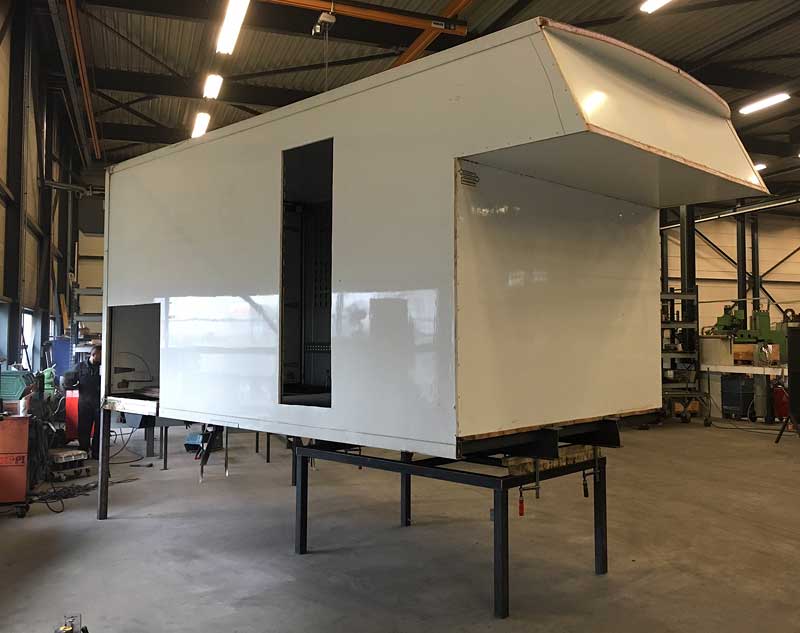 Okay, now you have a truck and an empty box.  How did you go about making the box into the camper you envisioned?
Gea: We tried to think of all things we wanted and how we wanted it, and then marked out a drawing on the floor.  That way, we knew how big everything needed to be.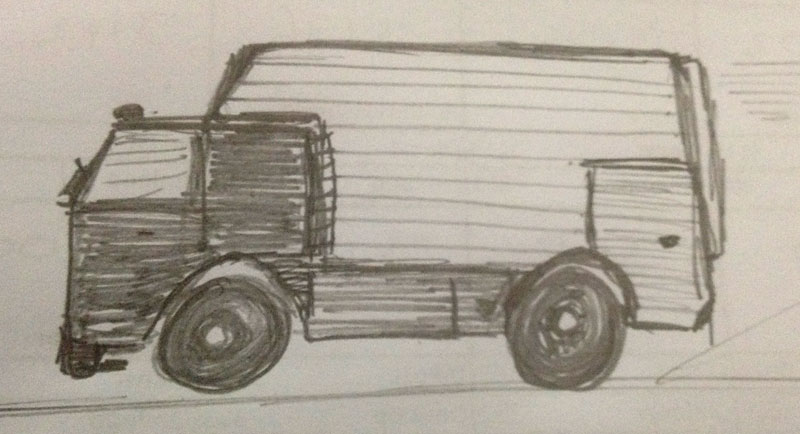 We also made a drawing on paper and talked about it a lot.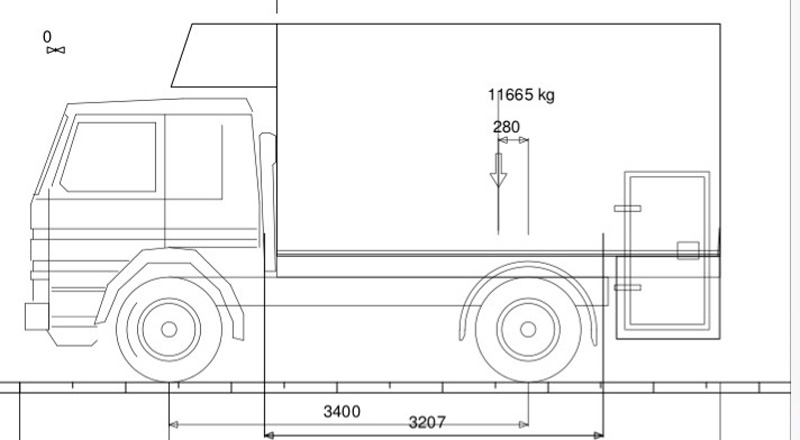 Then we tried to make and/or buy things that would fit our ideas.  After that, we just put the saw on the box and shortened it.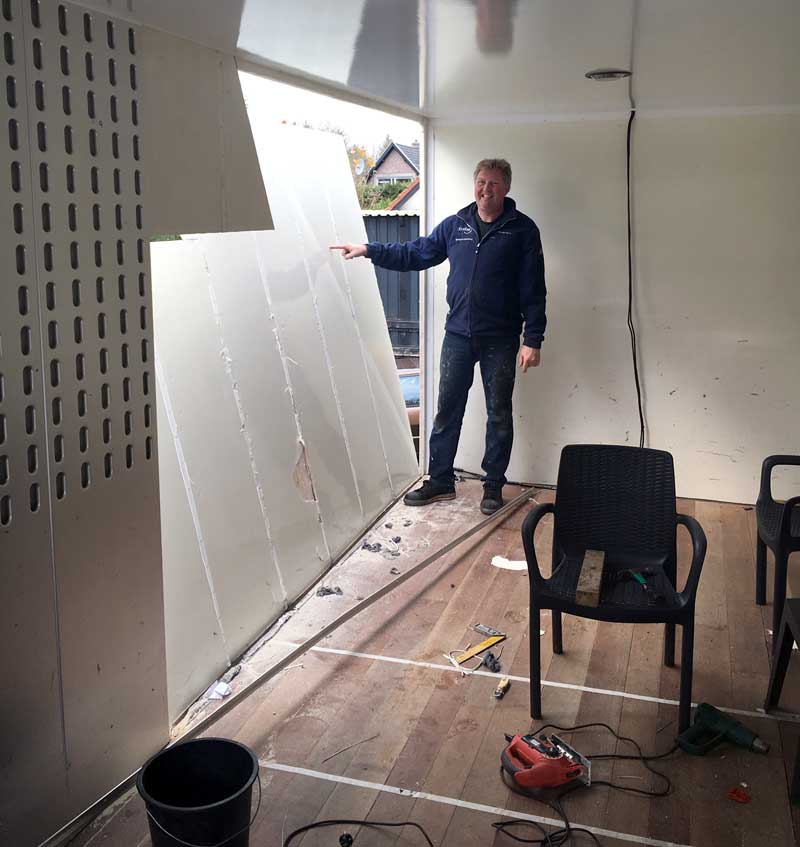 We didn't really know what to do or how to do it, but sometimes you just have to start and it work it out along the way.  Don't be to scared to try new things.
You guys have some serious gumption.  Do you have a background in construction?
Gea: Actually, no.  We do not have a background in construction.  Mark is quite handy with all kinds of things and I try to help.  Like most people, we try to make things and renovate things in our home.  That is the way you learn.
How did you go about designing the plumbing and electrical systems?
Gea: We ordered a fresh water tank from a company that had the size we wanted.  We  explained to them how we wanted it.  We knew it needed to be well made because we didn't want any leaks.  We also needed tanks that were strong and easy to clean.  We looked around for a company that could make it for us and found Drocom.