There is also a slide-in bar at the front of the camper that works like a kingpin.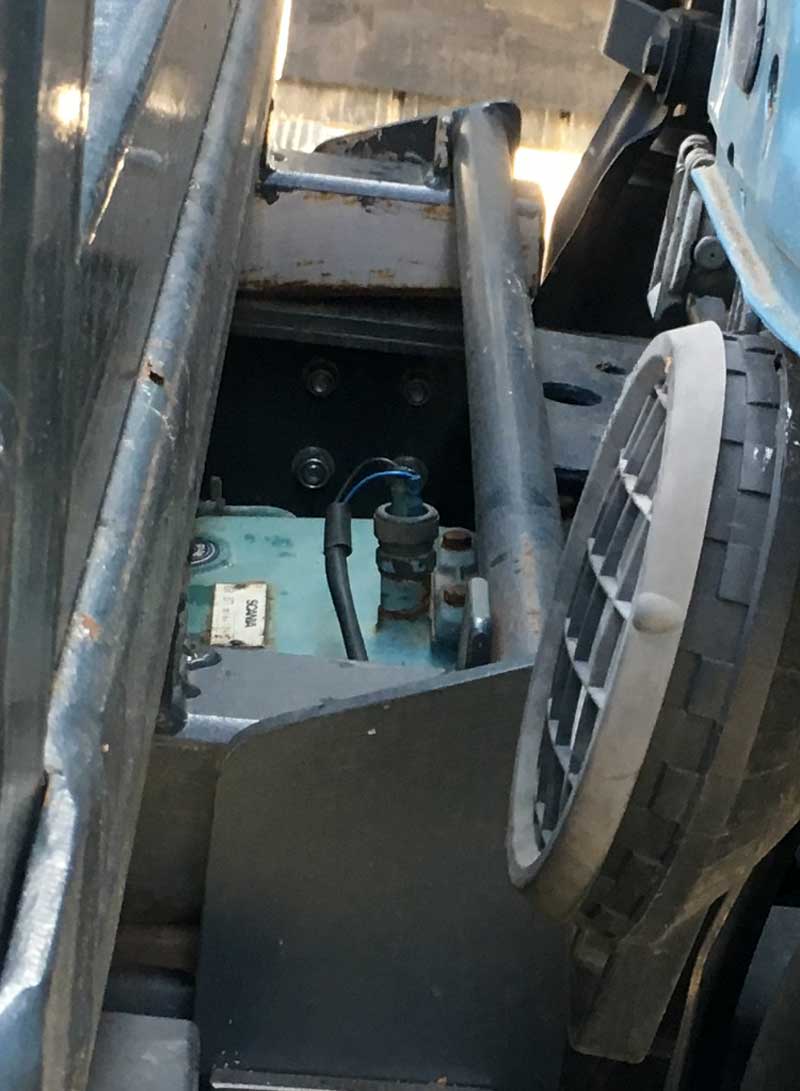 Above: The slide in bar that works like a kingpin
The slide-in bar was my husband's fabulous idea, and it works like a charm.  The flat body (flatbed) attaches in the same way.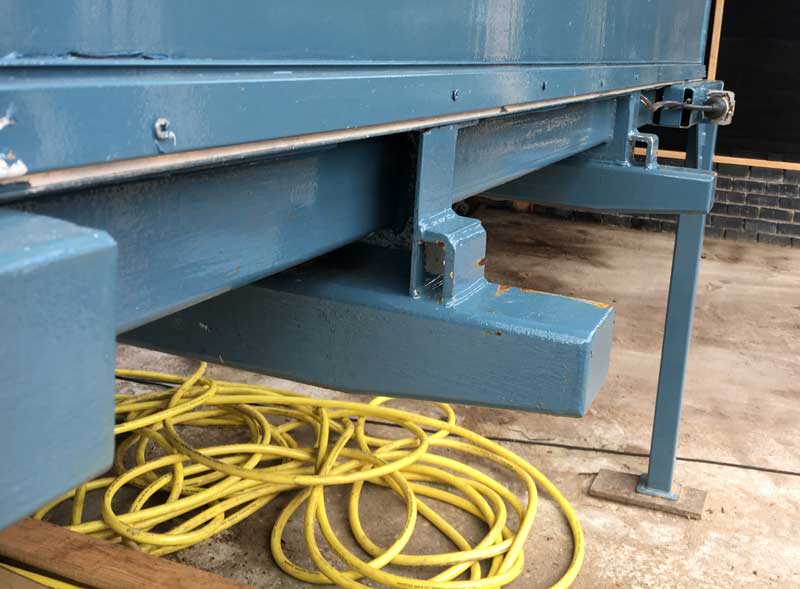 Mark: We can choose which body we want on the truck; the camper body or the flat body.  The flat body is really easy to attach for when we want to carry loads.  It attaches exactly the same way as loading the camper; twist-locks and a slide-in bar.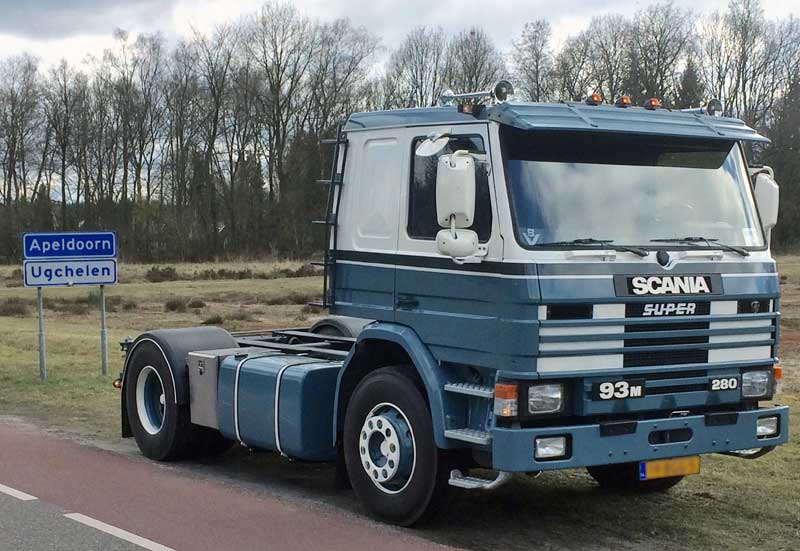 Above: Their 1992 Scania 93M before the flatbed was attached
That's a very clever and very versatile approach.  What kind of truck do you have, and why did you select that particular make and model?
Mark: The truck is a 1992 Scania 93M.  It's a manual 10-speed with 280 horsepower and has a top speed of 128 kilometers per hour (80 mph).
Scania is a common brand all over the world and is our favorite brand of truck.  We like to travel all over the world and we can find Scania parts everywhere without a lot of trouble.  So, if something happens we can restore it without problems.
With a 1992 truck, there are not too many modern problems.  We can fix most things ourselves.  We wanted an older truck that was not too big, and is very reliable.  The 9 liter, 6 cylinder diesel engine uses about 20 liters of fuel for 100 kilometers.
In the Netherlands we pay taxes and insurance for our cars and trucks based on weight, age, and fuel type.  The age and configuration of this truck is very beneficial for our taxes and insurance.  It was actually not easy to find a truck in the model and age we wanted.  There are not too many left.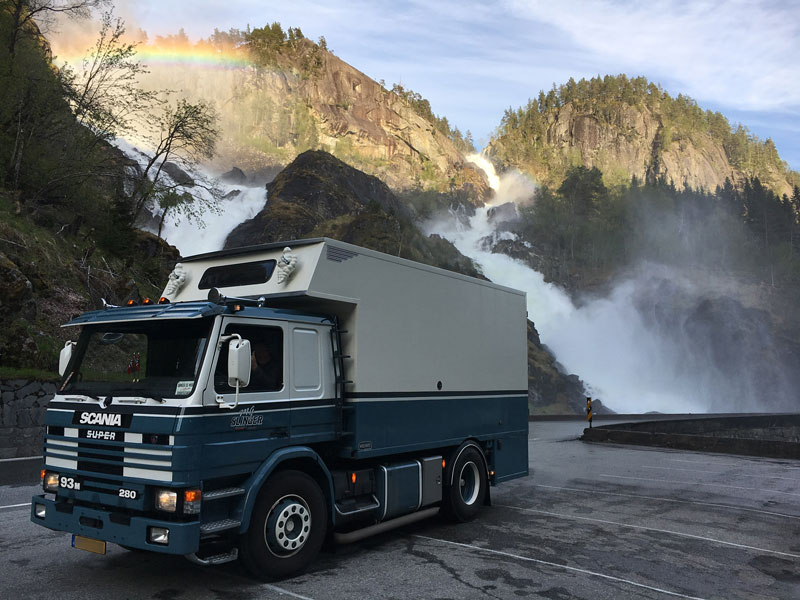 What led you to building your own truck camper?  That's quite a project.
Mark: Before we built this camper, we had a nice mobile home for eight years and traveled a lot of kilometers with it.  In our mobile home, we went to Greece, Albania, Norway, Sweden, Denmark, Portugal, Spain, France, Scotland, Ireland, Great Britain, Poland, Servia, Kroatia, and Montenegro.  We have traveled to almost every country in Europe.
But, we're both tall and we didn't really fit in the mobile home.  The bed was too short and the shower was to low.  A dream of mine was to someday have our own truck and to build our own camper exactly the way we wanted it to be.
We said, "By the time we are 50 years old we are going to build our own."
And we did!  We sold our old camper and I searched the internet for a truck.  I found our truck in Lyon, which is in the south of France.
So we drove to Lyon, looked at it, started it up, bought it, and drove it back home.