The Slingerlands took a Scania truck and a box designed to haul clothing and built an incredible one-of-a-kind demountable truck camper and mobile motorcycle garage.  With air suspension, who needs jacks?

When we first considered this story, it was almost immediately nixed.  The homebuilt rig was impressive, but where were the corner jacks?  There were metal legs on the corners, but they could not raise and lower the camper to load and unload.
Then we saw a picture of the camper demounted.  How did they do that?  There were the metal legs holding the camper, and the truck driving off separately.  Was this some kind of European magic?  Here in America, we need jacks to load and unload our campers.  So how did they do it?
In two words, air suspension.  The truck literally airs down to deposit the camper on its metal legs.  Then it raises back up to pick up the camper.  Now that's some serious out of the box thinking.
With a green light for the article, we engaged Gea and Mark Slingerland of the Netherlands.  With each subsequent email and photograph, their truck, camper, and truck camping lifestyle got even more interesting.
Gea and Mark's design concepts are inspirational, as is their sheer grit and gumption.  And just wait until you see the incredible truck events they attend in Europe with their rig.  In particular, the Norg Harder looks like a must-attend at least once in our lifetime.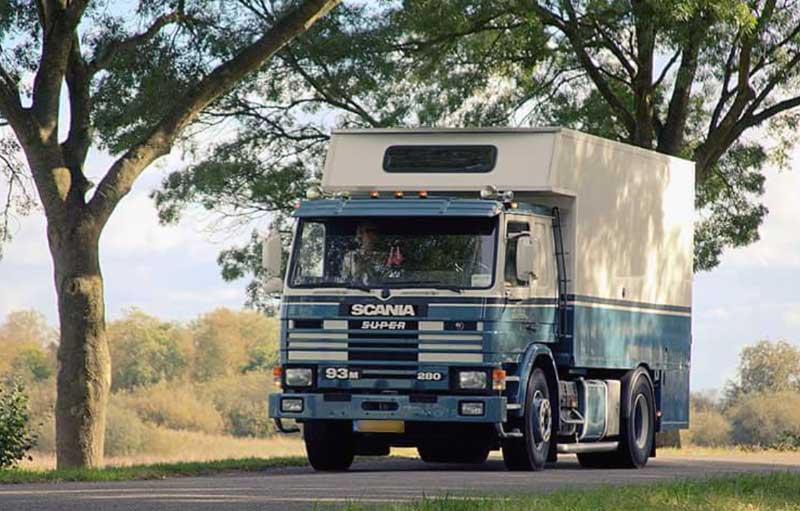 As we like to say at Truck Camper Magazine, if it doesn't demount, it doesn't count.  Before we begin, is your camper truly demountable?
Gea: Yes, it is indeed demountable.

With the truck's air suspension system, we can lift the truck and lower the truck to load and unload the camper.
Above: The camper being loaded on the truck; the camper doesn't move, the truck's suspension lowers and then raises
Mark: Here in Europe, air suspension is common on trucks.  We are used to it.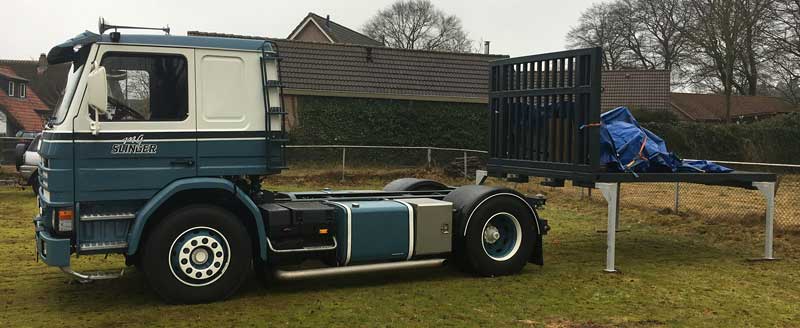 When we were designing the concept of this truck and camper, there was no doubt that we needed a truck with air suspension.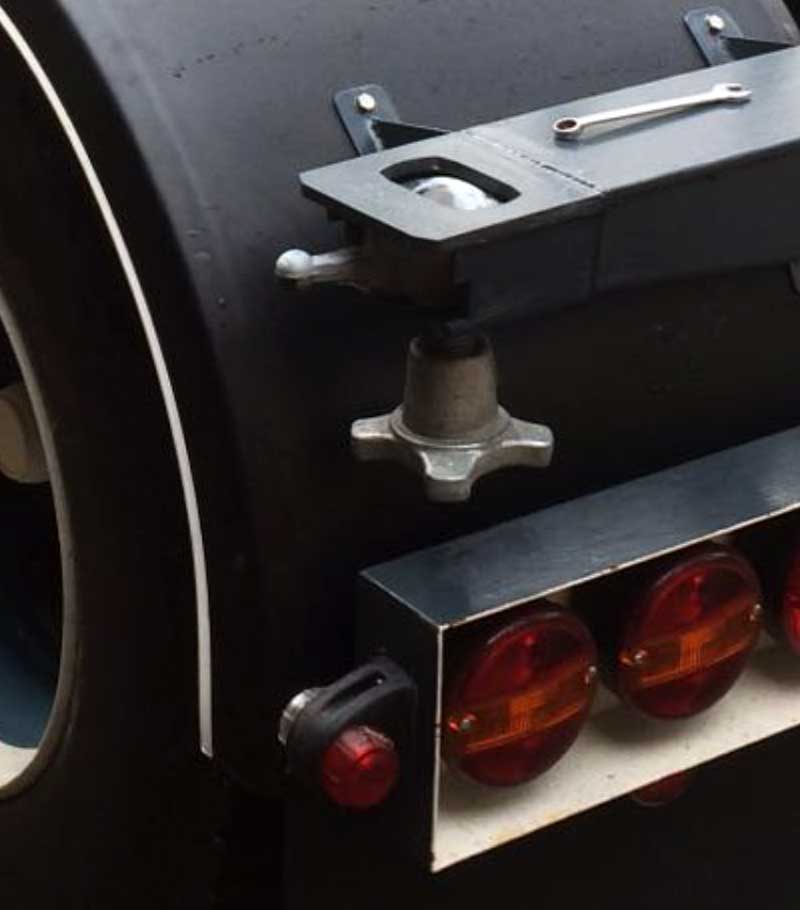 Gea: Our camper is attached to the truck with twist-locks on the back of both sides of the camper.