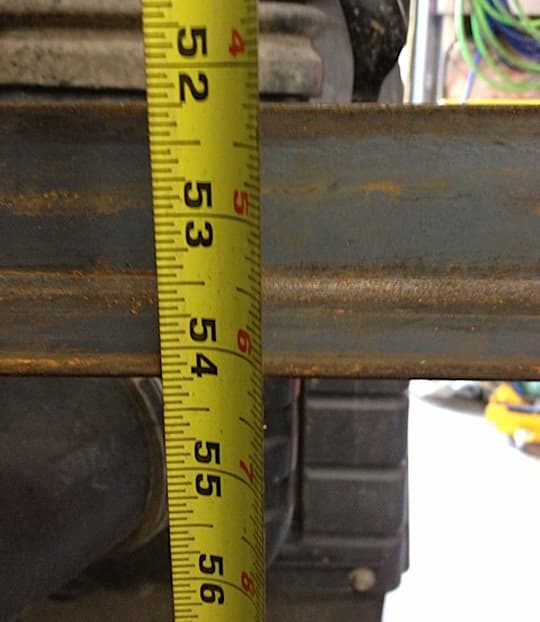 Above: Measuring frame clearences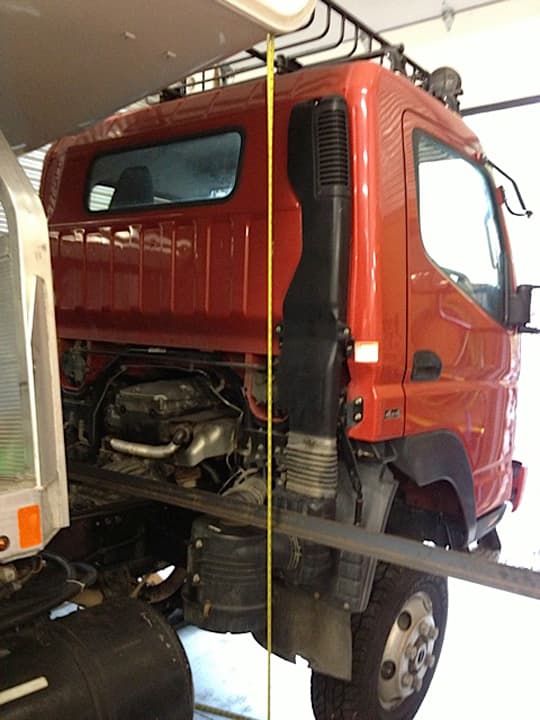 Above: Measuring box height
Above: Full flex on the rear axle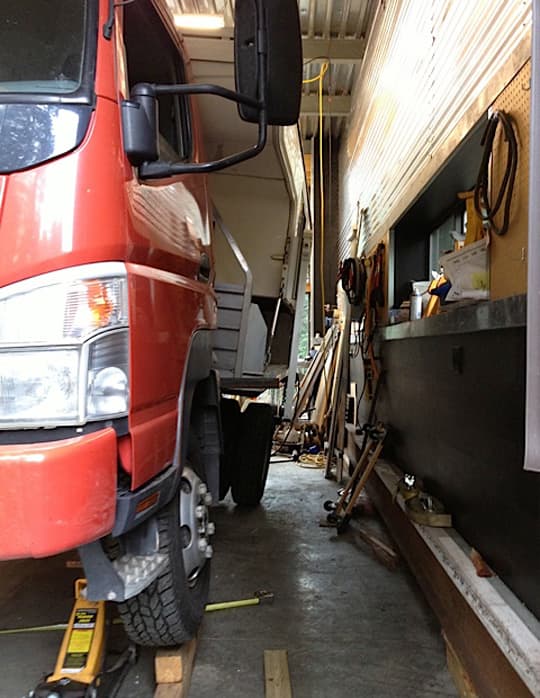 Above: Opposite corner stuffed to the bump stop.  The end result is that it works.
Above: The Fuso and Hallmark on the Overland Expo course in 2014.  Click to enlarge.
TCM: How did your spring mount design perform on the Land Rover course at the Overland Expo?
Dick: It performed very well.  At the Overland Expo you can see how vehicles allow for flex.  That only happens at places like the Overland Expo where they have built these extreme off-road courses.  Even on extreme courses, the spring mount system allows the chassis to flex without bending the subframe so the camper isn't twisted.  The chassis is under the bed.
Above: Note the camper overhang versus cross box.  They didn't touch.  The aluminum cross box is spring isolated from the frame just like the flatbed.
As the bed stays relatively constant and level, the truck rotates underneath it.  One side of the subframe is in full contact with the frame rail below it and the other side drops away.   On the highway, the weight is evenly distributed across the full length and both sides of truck frame.
The Jeeps and Land Rovers have relatively stiff frames and bodies, but very flexible suspensions.  Their springs are taking the flex, which is why you'll see the wheel stuffed way up in the wheel well as they tackle the course.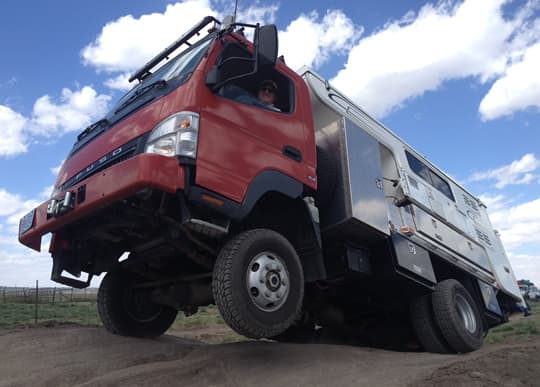 Above: Dick on the off-road course at the Overland Expo
The difference between their set-up and the Fuso is that there is only a couple inches of travel in the Fuso springs.  You can't have big payload capacities and flexible suspension, so the Fuso makes up for that with the flexible chassis.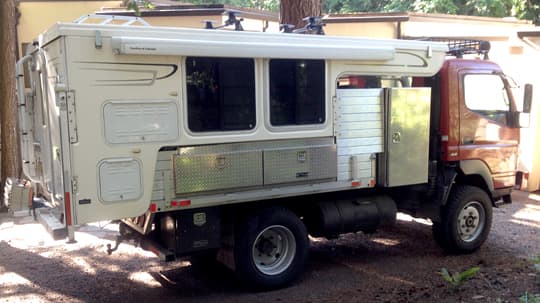 Above: Dick's Mitshubishi Fuso has a 112.6" wheel base