Last year Rudolf Stadfeld entered his Chevy SSR and Palomino rig into our calendar contest and it nearly made us nuts. Can a real truck camper rig be towed, much less by a convertible? Here's the story, if not the answer, behind this intriguing setup from Germany.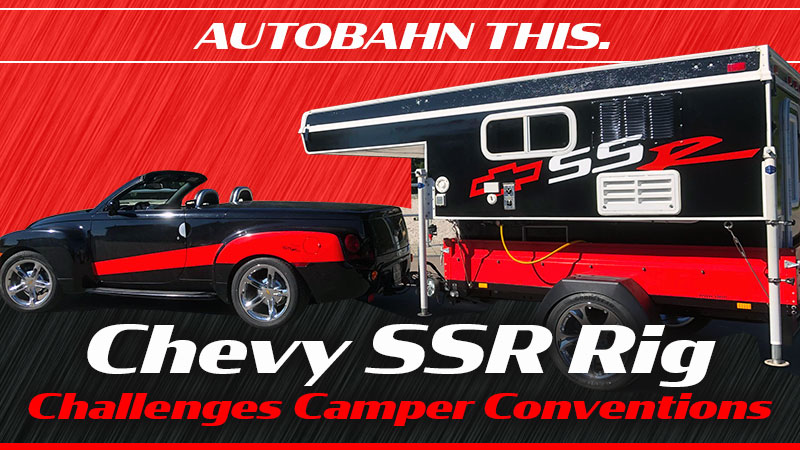 Most days Angela and I work approximately a dozen feet apart or less. This allows us to show each other emails, articles, and graphics before broadcasting anything to the entire world. It also allows Angela to keep an eye on the Publisher, who has a habit of getting up to see where the cat went (squirrel) among other distractions.
Where was I? Oh yes. In early October Angela foisted her laptop in my direction with a calendar entry photo of a black and red Chevy SSR and a matching Palomino camper. My first synapse was, "What the?"
Noting my puzzled expression, Angela jumped in. "It's from Germany. The Chevy SSR is technically a truck. The Palomino is obviously a truck camper."
She loves to throw me conundrums and watch me go crazy. Trust me, it doesn't take much. "But is it a truck camper rig?" I asked, rhetorically.
"It's a pickup truck and truck camper. What else would it be?" she smiled.
The irony of this moment is that I have encouraged exactly this setup several times to fellow truck campers. For example, sometimes folks need to downsize their truck but want to keep their truck camper. Others find the entry steps too high as they get older and need the entry step to be lower and safer. Why not keep the truck camper and tow it?
"Yep. It's a truck and truck camper," I finally answered. "I'm not sure if it's a truck camper rig, but it's definitely a truck and camper. Wait, what are we talking about?"
Satisfied with my apparent approval, Angela wrote Rudolf Stadfeld for more information. I must admit, I was intrigued to know exactly how this challenging concept came together, and why. A few days later, we had our answers.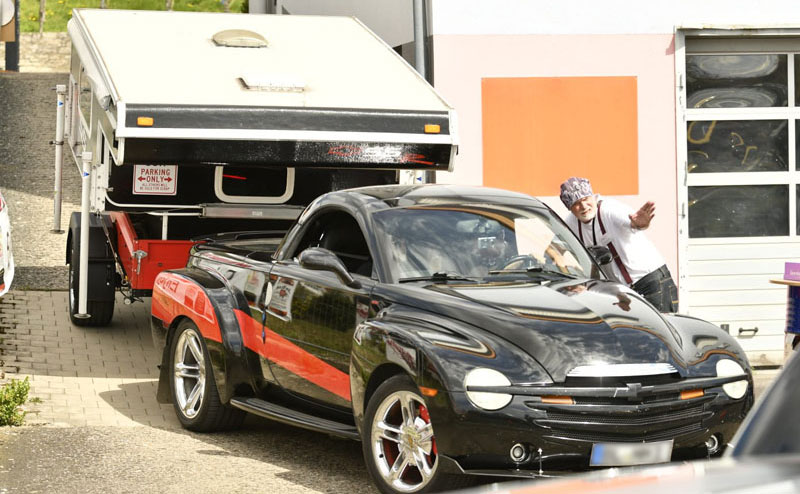 How did you get into camping and truck camping?
I'm an absolute USA fan. In the 1990s, I went on vacation to the States once or twice a year, first with a caravan and then with a tent. Then I got into camping, rented an RV, and mainly traveled around the national and state parks. That was fantastic. Of course, we also camped as children.
While on vacation in Canada, I rented a truck camper. Technically that was my first truck camper experience. I later found a new Palomino at a dealership in Michigan and imported it to Germany. I picked it up in Amsterdam at the port. My Palomino pop-up is my first camper here in Germany and my girlfriend loves it more than anything.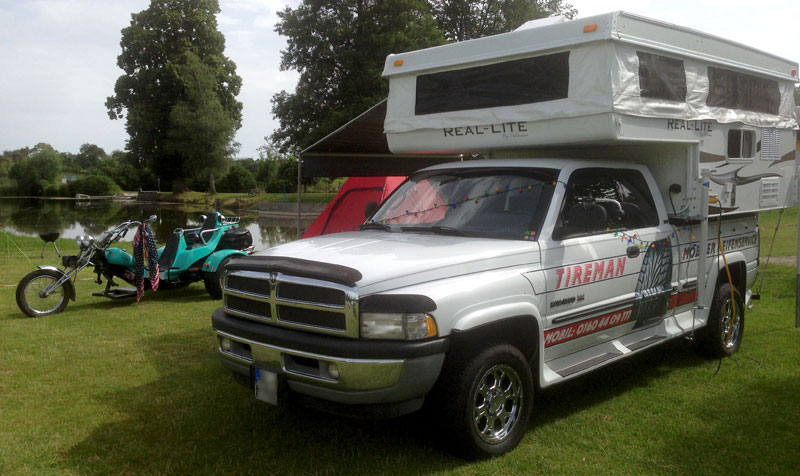 Before the Chevy SSR you had a Ram pickup truck and your Palomino pop-up.  Tell us about that rig and then why you changed to the Chevy SSR.
When I was visiting a friend in Florida in 2005, I found the Dodge Ram and imported it to Germany. Six years later, I absolutely didn't want to stay in a tent anymore and bought the Palomino pop-up camper.
In 2020, two weeks before I sold the rusty Dodge, I saw the Chevrolet SSR on eBay in the United States and absolutely had to have my dream car. Of course, I thought that SSR would take some work to get the car in tip-top shape. I can repair cars, so it didn't matter.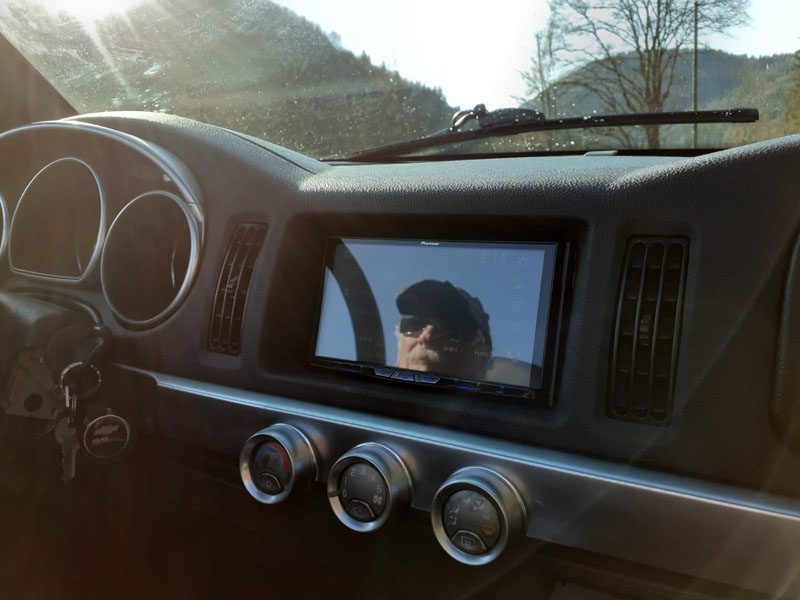 Why was that your dream car?
I only buy American vehicles. I have already owned a Harley Davidson, Buell, Chevrolet, Mercury 1978, and a Chrysler M300.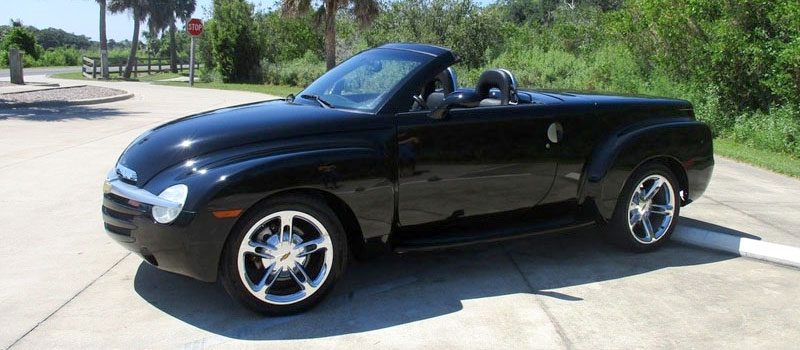 I saw an SSR in person for the first time in 2002 in Florida. It's a pickup, cabriolet, roadster, and sports car – all in one! Either you love them or you don't. I saw that the SSR had a hitch and that's when I got the idea to load the camper onto a trailer.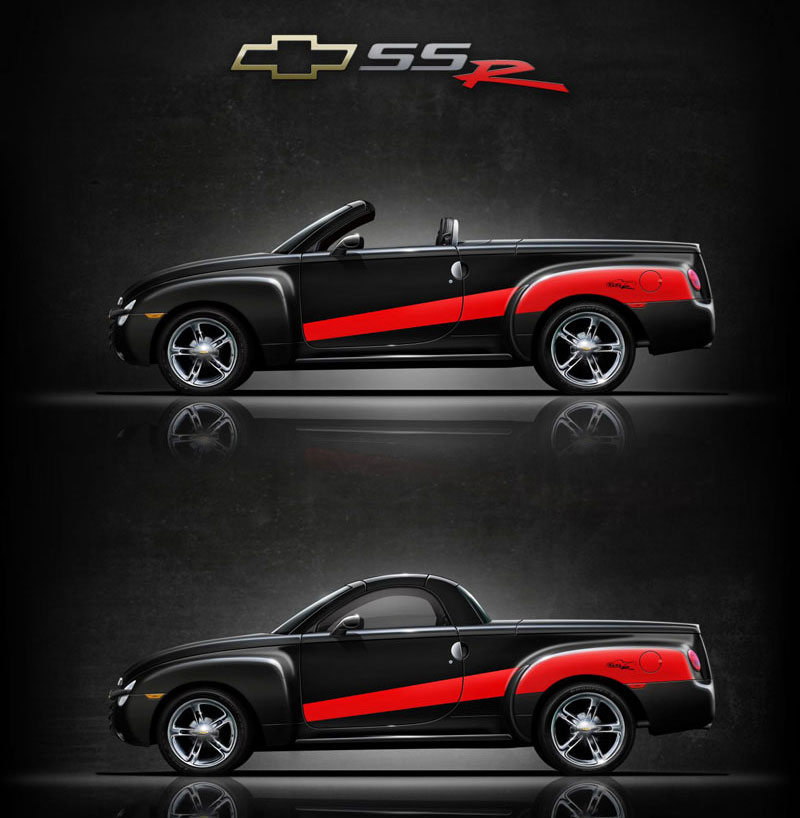 After about five weeks, the object of desire arrived. In Bremerhaven, I hired a carrier to bring the car to me. On my computer, I was able to follow the location of the ship in the Atlantic at any time.
It was Christmas when the ship arrived in Bremerhaven. Due to the holiday, companies and customs were not working and the paperwork took a week longer.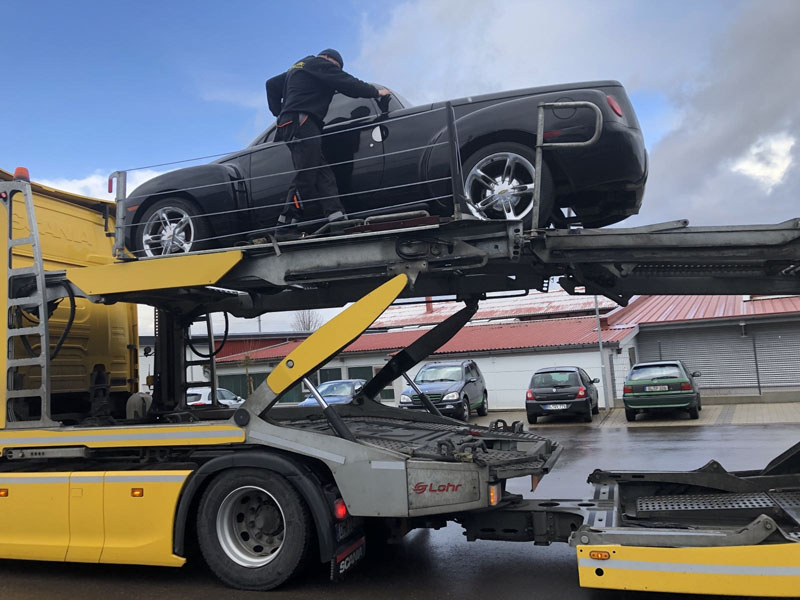 Did you have to do anything to the Chevy SSR to make it ready to drive on German/European roads?
If you want to drive street-legal cars and trailers in Germany, you need the okay from the TÜV (Technical Monitoring Association). I am the owner of a Tire and Repair Shop, so it was not complicated to do what they wanted.
I worked on the SSR for about three months until the TÜV (Technical Monitoring Association) was satisfied. After that, and a few thousand Euros poorer, I was finally able to register the vehicle. Then Coronavirus came.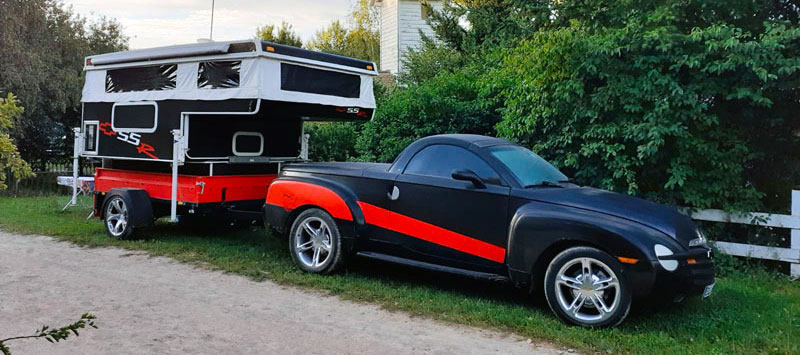 What is the towing capacity of your Chevy SSR?
The towing capacity is 1,270 kilograms (2,799 pounds).
How much does your trailer with your Palomino weigh?
It's approximately 1,000 kilograms (2,204 pounds) without beer and wine.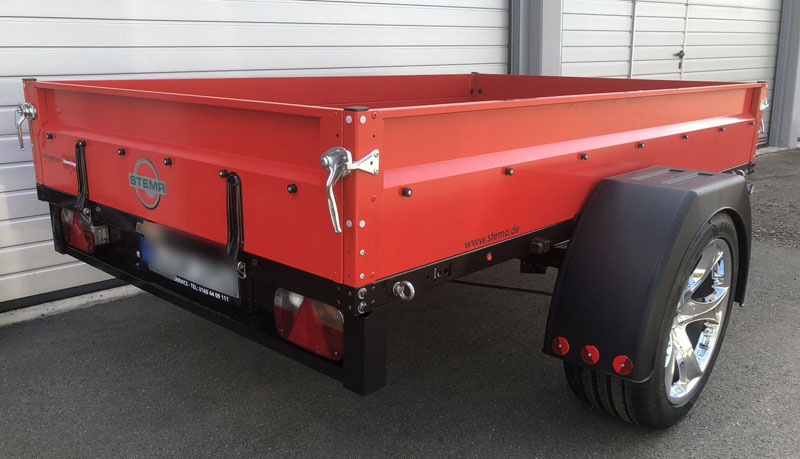 Tell us about the building process for your trailer.
I bought a new trailer chassis from a dealer and stripped everything down. New thick rims and tires were adapted. LED lamps were also installed on the underbody. There is also a socket outside to charge mobile phones, etc. I have a friend who has a professional paint shop. My Palomino is completely foil-wrapped to match my truck.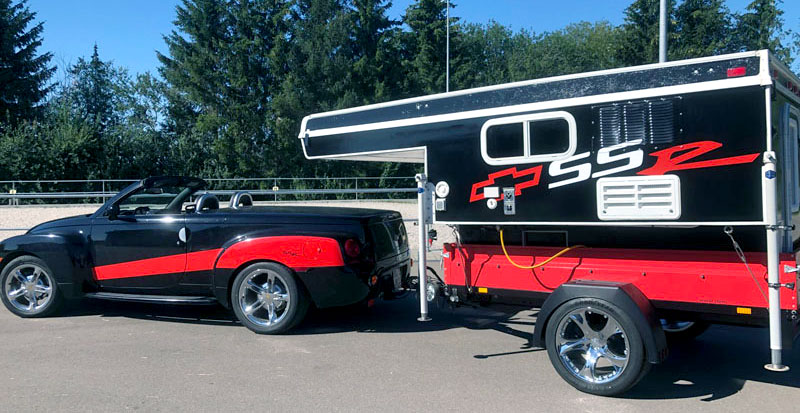 I got the trailer ready, put the camper on it, recalculated everything, attached it to the Chevy SSR and drove to the Autobahn. The speedometer read 95 miles per hour and I was happy with my work.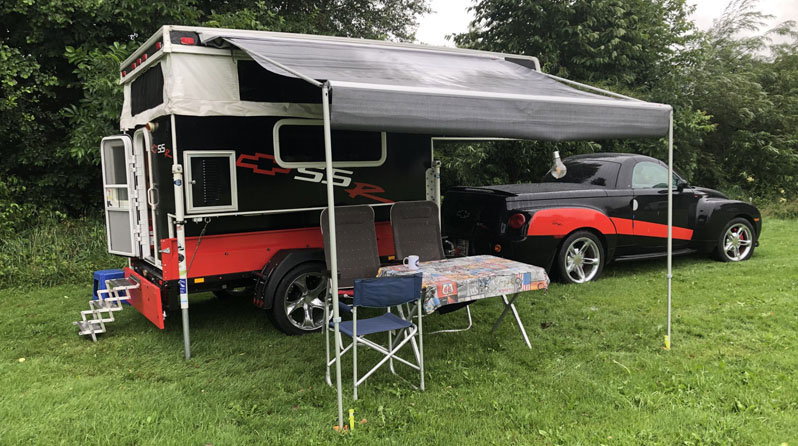 What do you like to do when you go truck camping in Europe?
We often go to US car meetings. They are mostly from Friday to Sunday. For the few days there, I find the Palomino ideal for two people. I think the all-around view of the pop-up is great. In the summer we go out about every two weeks.
This year we plan on visiting Italy and Austria.
Rudolf's Truck and Camper Rig
Truck: 2005 Chevy SSR
Camper: 2011 Palomino Real Lite SS-1605