Eric Davis designed and built a remarkably innovative hard side pop-up truck camper out of Owens Corning insulation panels, minimal aluminum framing, epoxy resin, carbon fiber and kevlar.  Yes, you read that right.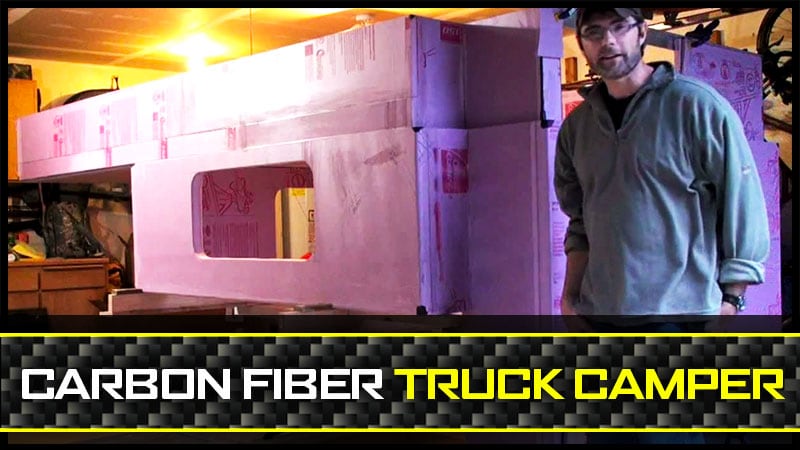 We have often been asked why the truck camper industry doesn't build truck campers out of carbon fiber.  After all, carbon fiber is exceptionally strong and exceptionally light.  In theory, a manufacturer could build a truck camper shell and/or structure at a fraction of the weight of current construction techniques.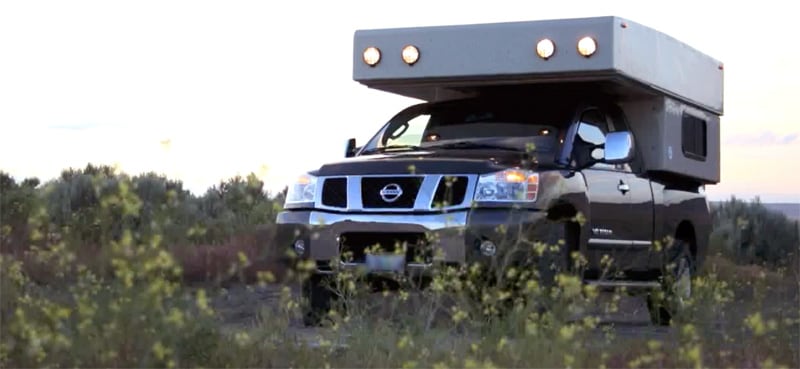 Above: Eric Davis's innovative hard side pop-up carbon fiber truck camper
So why don't the manufacturers use carbon fiber?  The simple answer is cost.  As a material, carbon fiber is extremely expensive.  It's also not a material that's easily adapted to an existing RV production environment.  It would require a significant production rethink.
Put those two realities together and carbon fiber isn't even on the drawing boards at the major truck camper manufacturers.  While all of them have explored the concept of using carbon fiber, and a scant few have experimented with various incarnations of the material, none actually use it.
Well, that's not exactly accurate.  There is one company that uses carbon fiber in a very specific application in one part of their camper build, but we are not at liberty to divulge which company, and what they use it for.  It's considered a trade secret.
A few weeks ago we came across a multi-part video series by Eric Davis detailing the build of a pop-up truck camper.  The first thing that caught my attention was his use of 2-inch thick Ownings Corning "Pink Panther" insulation panels (see the video above).  Eric literally cut and assembled the core of his hard side pop-up using this rigid insulation material.
Then Eric used hand-laid carbon fiber to add incredible strength to his design.  In the video above, Eric shows exactly how strong the carbon fiber is.  Eric's unique approach to carbon fiber for building a truck camper might spark a renewed appreciation for this remarkable material.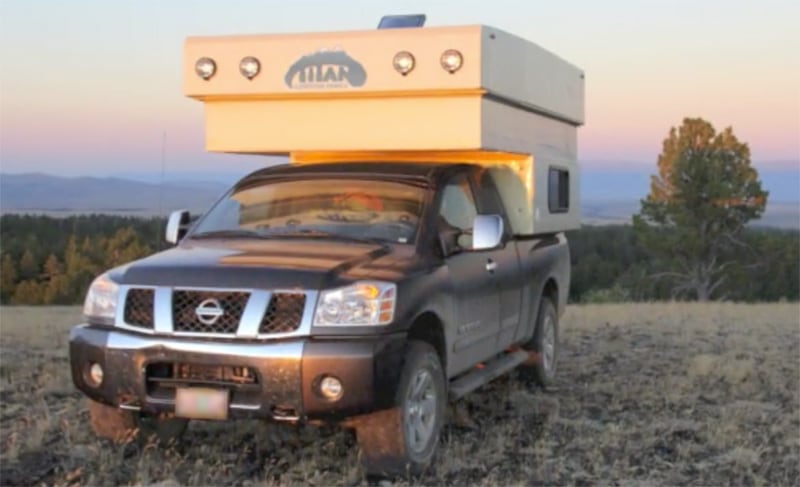 Eric also has an interesting design concept for a hard side pop-up that should send eyebrows rising around the world.  For a complete walk through of Eric's design, watch the video below.
It's too bad we somehow missed Eric's video series when it debuted nearly a decade ago.  It would have been fun to cover his build and see his camper in person.  Better late than never.  Thank you, Eric!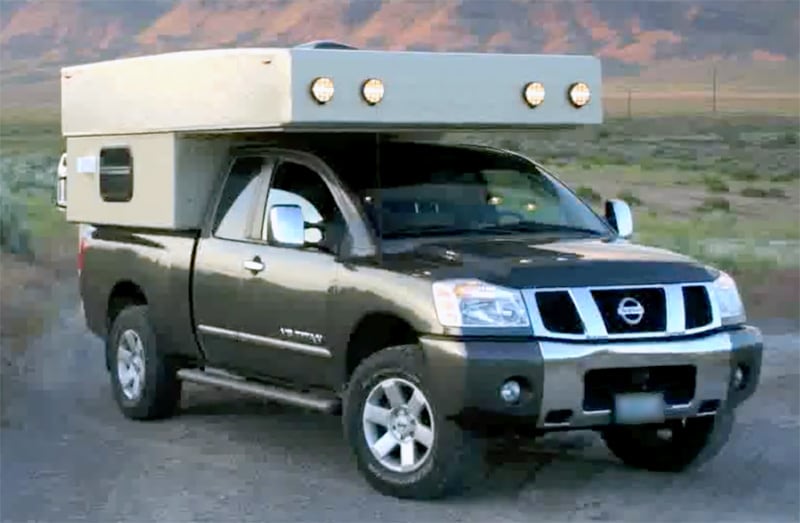 Click here to see Eric's entire series on his Titan Expedition Vehicle.