Phoenix Custom Camper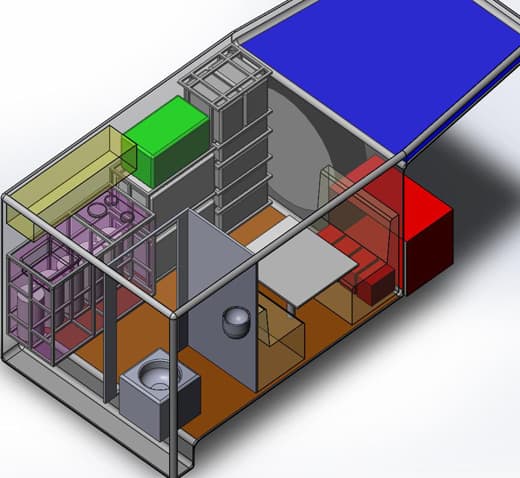 I have a very unique ten foot Phoenix Custom Camper.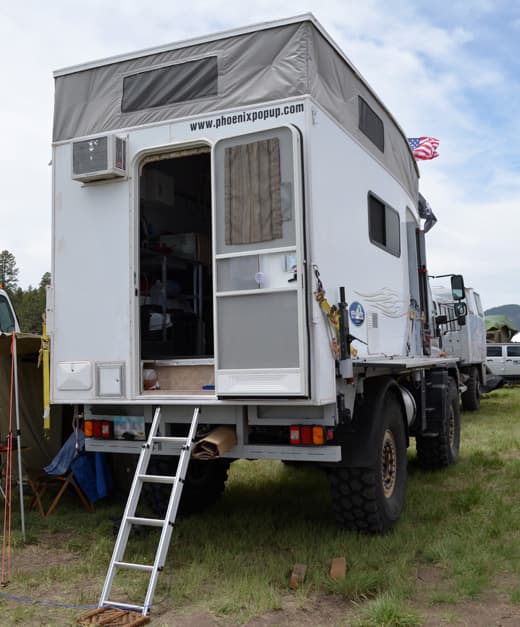 It is amazing in that I can fully stand up in the camper while it is popped down because there is six feet of clearance inside the camper with the roof down.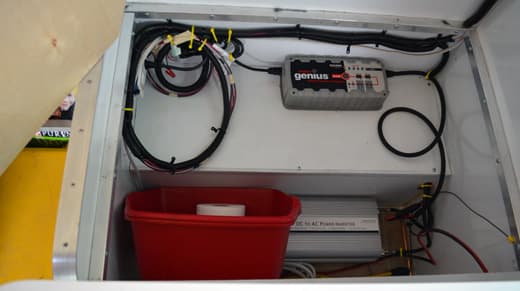 The Phoenix Custom Camper has four batteries giving 450 Amp hours, a 5,000 watt inverter, and a Honda EU2000i portable gas generator, and a 26 Amp intelligent battery charger.  I am planning on adding a solar system.  The rig currently has four ten pound propane tanks and can fit five.
The Phoenix Custom Camper features heat and air conditioning and all-LED lighting for low power draw.  Other custom requests include stainless steel countertops and polyurethene floors to prevent rot.  There is even filon fiberglass on the inside walls.  Just like most regular truck campers, the dinette can convert into a bed.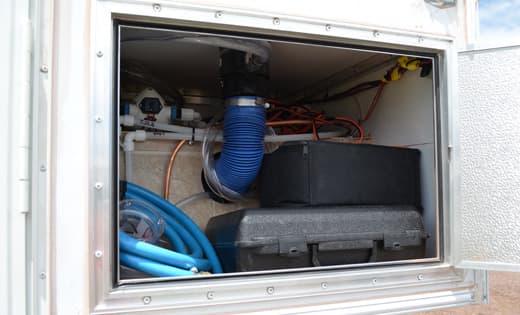 The black water is extracted from the black water tank via a macerator.  Since the tanks are in the bed of the truck, the position of the toilet had to be above the black water tank.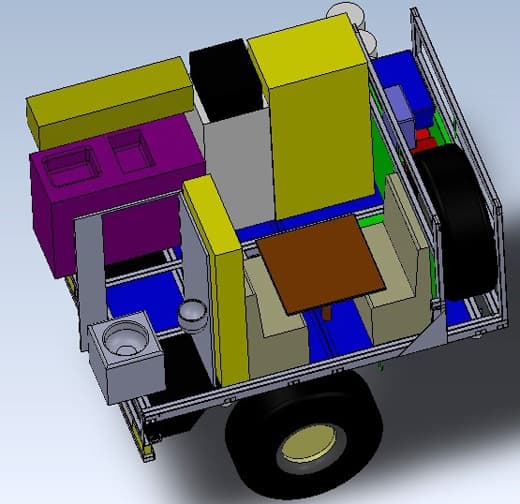 Robby Rowe of Phoenix Campers designed and built the camper, but he had to work around my design and build for the truck bed.  That means the fresh, grey, and black tanks had to be aligned.  That was not an easy task.  The flexibility of design and the ability to make my extensive custom requirements happen is why I went with Phoenix Custom Campers.  I had spent a great deal of time researching to find a camper builder with the expertise to build this custom camper.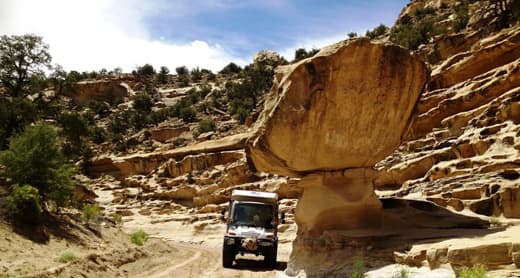 All roads led to Rob and Cari Rowe and they did a fantastic job.  I am delighted with our camper.
Time For Adventure
We finally got the rig set up right before Overland Expo 2013.  After the event, we went on a trip to Utah.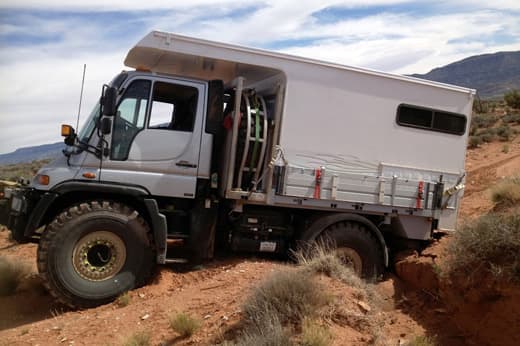 We spent a week living out of it and we really pushed it on some really rough dirt roads.  I wanted to see whether the camper would hold up.  I even got it stuck in a really big ditch and had to be pulled out.  My camper has been a big success.