Chris Cole, President of Campa USA, envisioned a flatbed Unimog U500NA with a Phoenix Custom Camper, and spent two years making his very own Unimog truck camper rig.

Building a Unimog Truck Camper Rig
by Chris Cole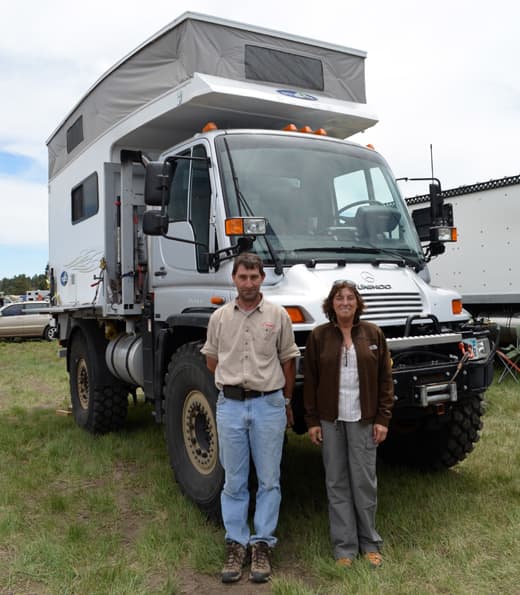 Above: Chris Cole and Anne Pence with their Unimog Phoenix Custom Camper rig
Growing up in South Africa, I developed a deep interest for four wheel drive vehicles and expedition travel.  After many overland adventures, serving in the military, and earning degrees from the University of Natal and Cornell University, I founded Campa USA.  Campa USA manufactures all-terrain trailers and camping trailers for off-road, overland, and expedition enthusiasts, as well as disaster response teams.
I've owned and manufactured a wide range of overland vehicles over the years.  For this build, I wanted to move away from tent-based expedition trailers and assemble a rig that could comfortably support a family for extended adventures.
That meant a vehicle where a family could travel and stay in comfort, enjoy heat when it's cold, air conditioning in the heat, be able to cook inside and outside, and sleep in a comfortable bed.

We like to go fishing and stay two weeks in one spot.  To do this, we needed the rig to reach to our favorite far away spots and camp, off-the-grid, for a two week period.  This was our vision for the build.
2012 Unimog U500NA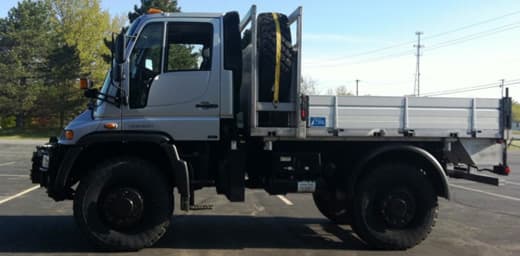 After considerable research, I decided a Unimog would provide the best vehicle platform for this build.  I found a 2002 Unimog U500NA with a GVWR of 26,000 pounds.  The vehicle weighs 16,000 pounds giving me a payload capacity of 10,000 pounds.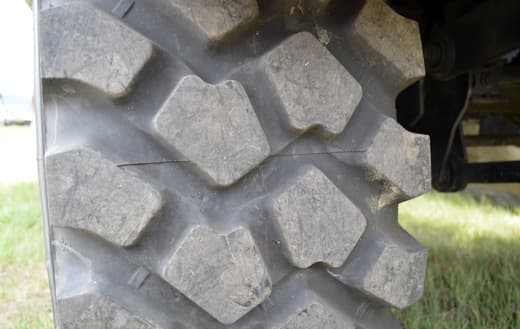 The rest of the Unimog U500NA's statistics are equally impressive.  The tires are 395/85 R20 Michelin XZL L1 168G tires.  These are all-terrain, all-position, self-cleaning, radial tires designed for emergency response vehicles and offer excellent flotation capabilities for snow, sand, and mud.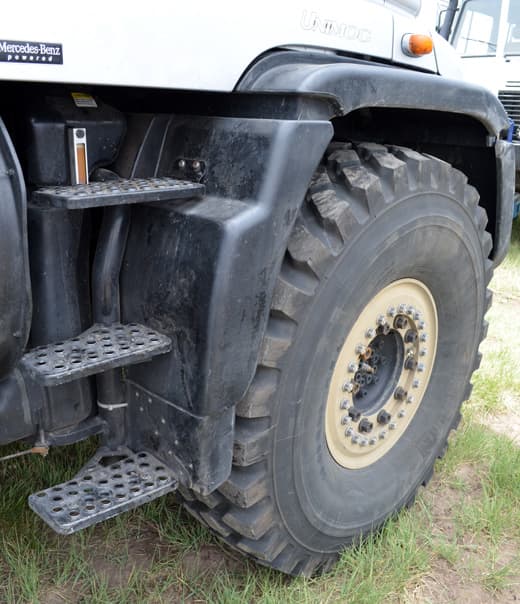 The Michelin XZL tire system is augmented with a central tire inflation system (CTIS) that shows front and real axle tire pressure levels.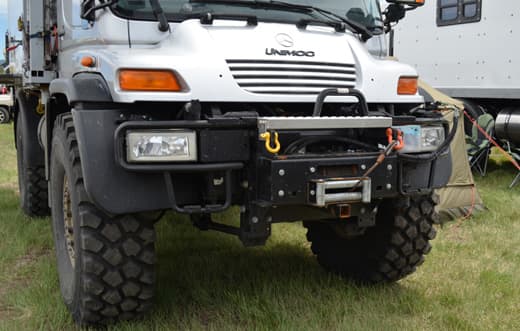 The Unimog also features front, center and rear differential locks, chrome vertical exhaust, transmission oil cooler, single circuit hydraulic system, high output 270 amp alternator, 1,500 watt electrical engine pre-heater, fuel-water separator with fuel heater, and a grid heater at air-intake.  The engine has been increased in output for 285 horsepower at 811 foot-pounds.  Of course there's a speed limiter set for seventy miles per hour.  The Unimog is not a racecar.