Above: Driving off-road in Baja Sur, Mexico
Traveling has started to feel familiar.  We'll travel into a town and know where the grocery store, gas stations, and restaurants are located.  When you're traveling for longer times you start peeling back those layers and looking past the initial facade.  We've been enjoying that.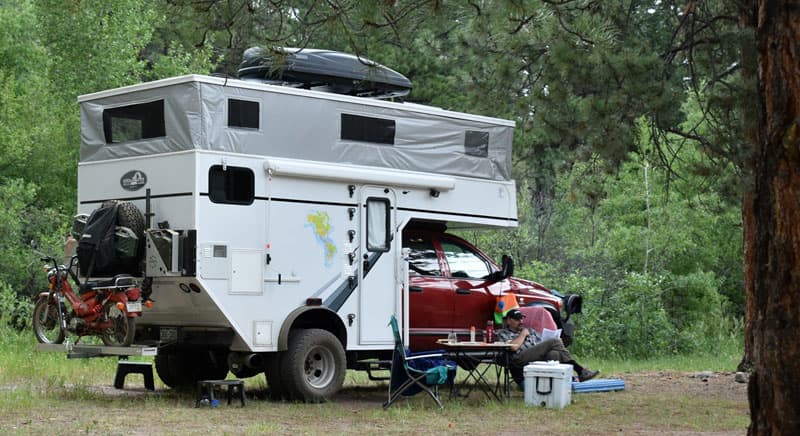 TCM: Quitting your jobs, selling your house and belongings, and living full-time in a truck camper while traveling the world is obviously unusual.  How have your family and friends reacted to your new lifestyle?
Doug: This has been a big adjustment for our families, but I don't think they were overly surprised.  They saw our plan come together, and realized that we were actually going to do it.
As time went on, they started asking questions and we had the answers.  They also saw our research, so they knew that we thought about everything and planned ahead.  They are now more on board than they were.  They want us to be successful.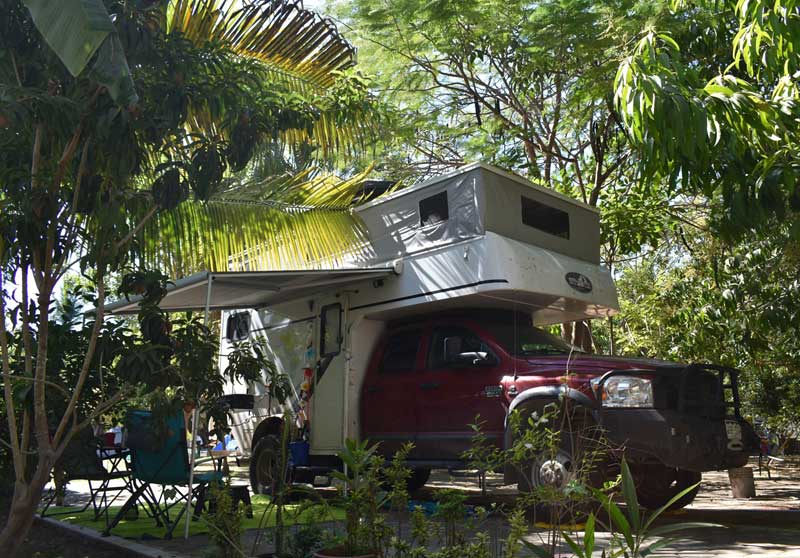 TCM: Do you fly back to visit your family every once in awhile?
Doug: We would like for people to come visit us.  We're trying to set it up for Lindsey's parents to meet us in Cancun.  That would be a good place for them to fly into and get a hotel.  My mom likes Costa Rica so she may come visit us and see what we're doing there.  That's the plan.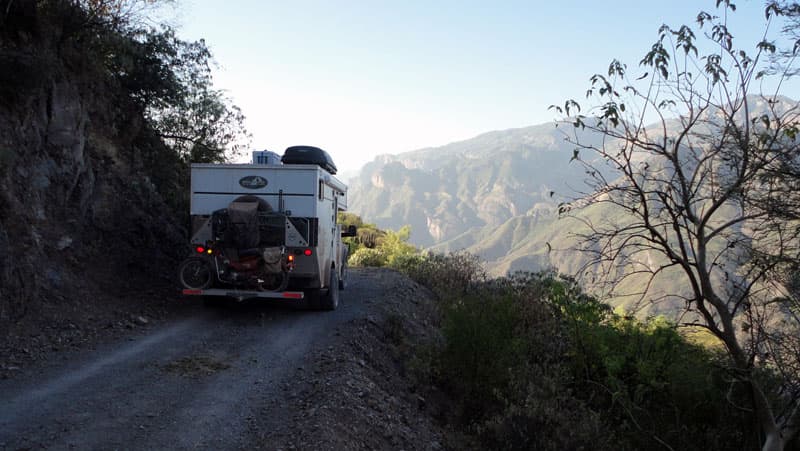 TCM: It would be great for your family to see you along your journey and become part of the experience.  What advice would you have for folks who might want to follow in your tire tracks?
Doug: The number one question we hear when we share our world travels is, "Is it dangerous there?"  Wherever "there" is, it's the same question.
My perspective on this is that everywhere is potentially dangerous.  That fact has been the biggest hurdle with our families.  They listen to the media and get scared.
In our experience, there are absolutely wonderful people everywhere.  The overwhelming majority of people we have come across have been amazing, friendly, and helpful.  The best way to meet these folks is to slow down.  When we drive through a town we make sure that the windows are rolled down.  We like to smile and wave at people.
Truck Camper Magazine readers can follow Doug and Lindsey's journey on their travel blog, livethepostcard.com.
Doug and Lindsey's Rig
Truck: 2007 Dodge Ram, 2500 5.9L Turbo Diesel, Crew Cab, 4×4, Diesel, Dual Rear Wheel, Long Bed
Camper: 2017 Phoenix Pop-Up Camper
Tie-Downs and Turnbuckles: Chassis mounted
Suspension: Rancho 9000 shocks. Custom made spring pack
Gear: Thule Rack and cargo box, Carefree awning with with Buena Vista Room, Hitch mounted moto carrier, Adventure Trailers Jerry can holders, Smittybuilt Element ramps, Dually swap, Turbo swap, 12,000-pound Smittybuilt winch, Hammerhead winch bumper on the front and Iron Cross bumper on the back, Edge Monitor, and 60 gallon midship fuel tank from Titan