TCM: So it was Robby's positive approach to fitting your mattress that had you choose a Phoenix Custom Camper?
Doug: Yes.  We researched campers extensively.  We looked at off-the-shelf truck campers that were light and nicely equipped, but they lacked some of the features we wanted for our journey.  Ultimately, we wanted a camper that could handle our bed.
Then we found Cari and Robby and loved the campers they were making.  The can-do attitude of Robby and Cari at Phoenix was the deciding factor.  The custom camper they would build for us would be everything we wanted and nothing we didn't.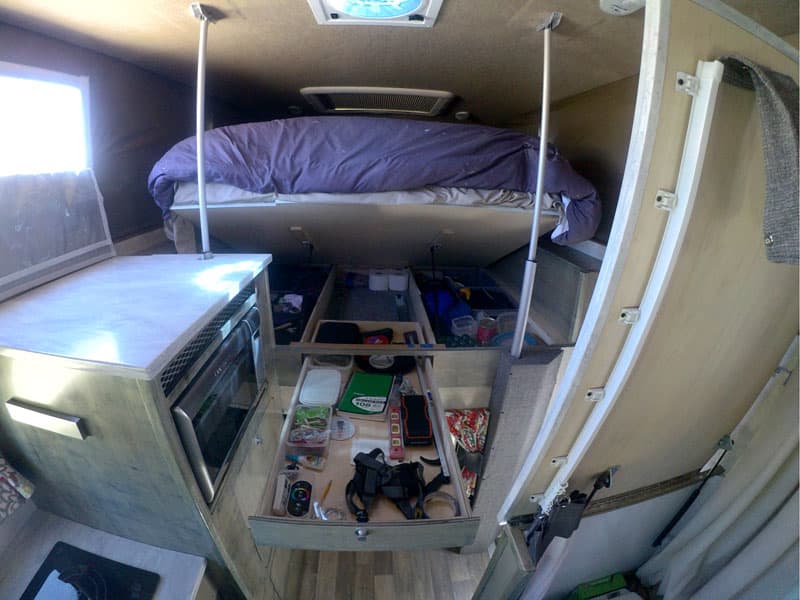 Above: Storage under their Tempur-Pedic mattress
TCM: Before we talk more about your camper, tell us about the journey you had in mind.  Where did you want to go?
Doug: We will be traveling throughout Mexico, Central America, and South America.  There is a possibility that we will continue traveling and ship our rig to southeast Asia from Argentina.
The journey we're on doesn't have a specified route or timeline.  We're letting things happen as they happen.  We are letting the experiences shape the next leg of the journey.  Right now we're hoping it's South America or somewhere farther.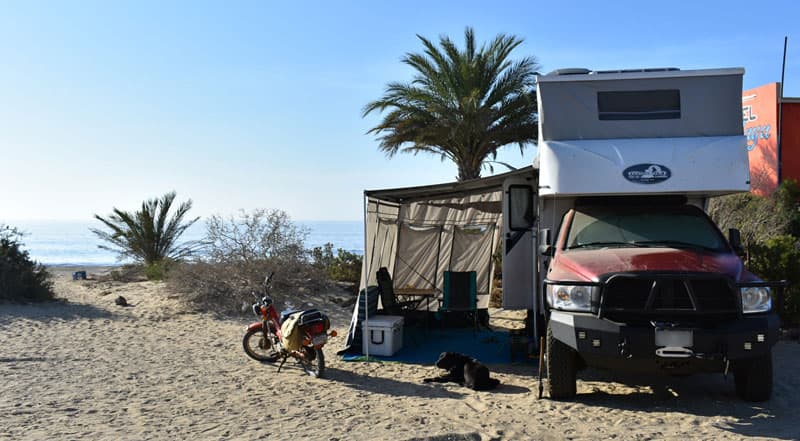 Ultimately we are looking for our next place to call home.  Our goal is to find a place we want to be and open a hostel or restaurant.  We want the next stage of our lives to be running a business for ourselves.
Lindsey and I have more than fifty years of hospitality experience combined working in restaurants and hotels.  That was our world, and we figure we can bring that knowledge to another country.  We have sold all of our possessions and moved into our camper with the dream of traveling the world.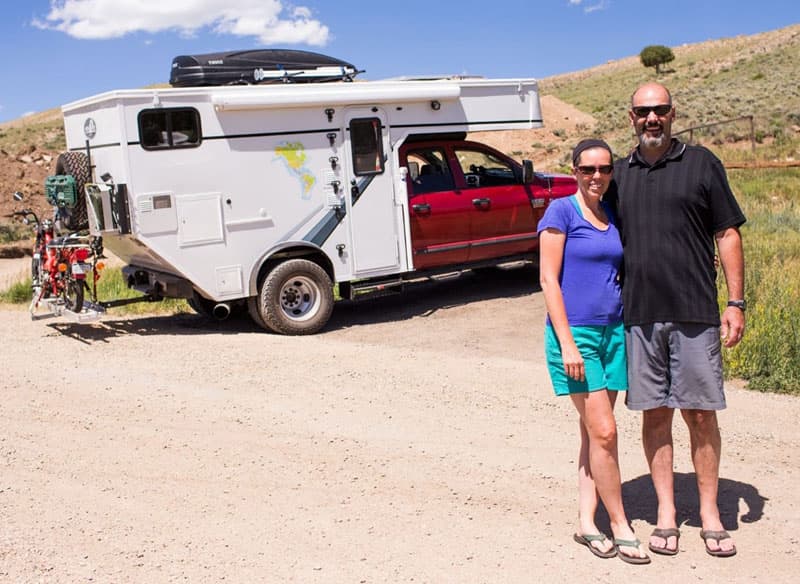 TCM: From your blog, you look fairly young.  Did you quit your jobs?
Doug: Yes, we did.  We also literally sold everything we own.  We did not keep anything.
TCM: You don't have anything in storage?
Doug: No, we do not.  Our family things went to our families.  We scanned pictures and have digital copies.  We did not want to leave and have a storage unit somewhere.  We did not want to deal with any stuff.  Everything we own fits into our rig.
To get to where we are now we had a five year plan and a series of small goals.  We accomplished the small goals, sold our house, reached our five year plan, and hit the road full time in our truck camper.  It can be overwhelming when you think about it.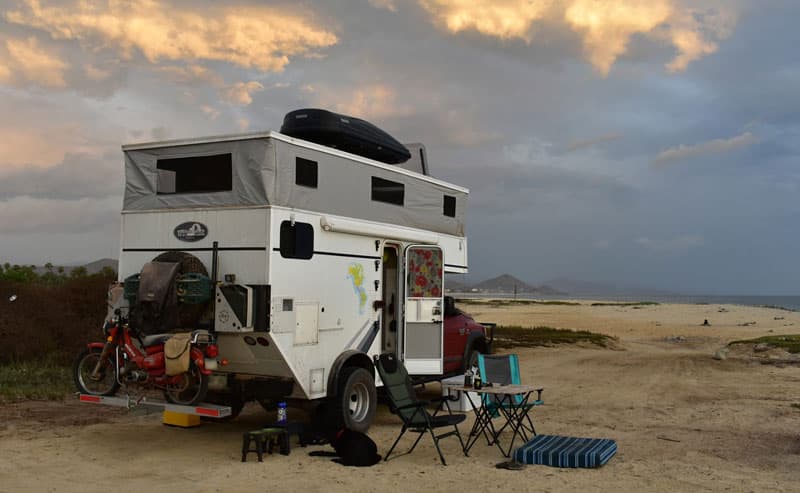 TCM: That's incredible.  Now that you don't have jobs, how are you affording this lifestyle?
Doug: We had a house.  We worked on it for four years and sold it for a healthy profit.  So we have money from that.  We also still own a townhouse that we rent out which gives us a passive income.