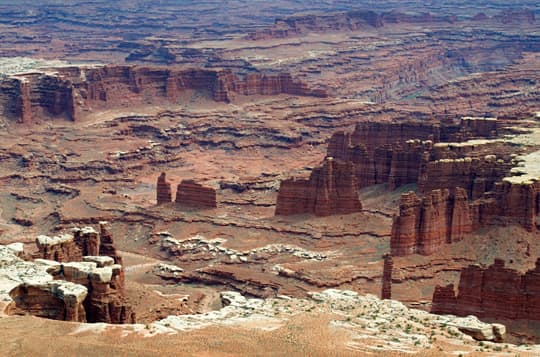 The end of the trail is the Mineral Springs Road.  It's a lot like the Shaffer down, except going up!  Again, I was thankful for the power of the diesel.
Here are some pictures from the rim top looking down on the trail.  If you look close, you can see the White Rim Trail.
All and all, it was a great trip.  If you ever get the chance, the White Rim Trail is where our pop-up truck campers shine.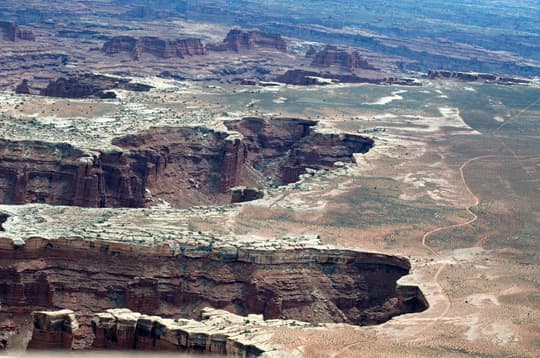 I do believe a well set-up lightweight hard-side could do this, as evidenced by truck camper reports before mine.  However, you know those guys worked it, and the overhang is tricky.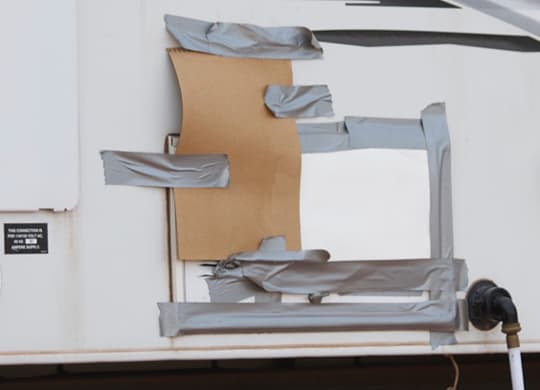 These last pictures show some of the road modifications.  The picture above shows I reduced the airflow to the refrigerator's pilot.  The first night was very windy and, in order for us to protect the tents, my vent was to the wind.  I left a small hole to provide the needed oxygen which kept the refrigerator's pilot on.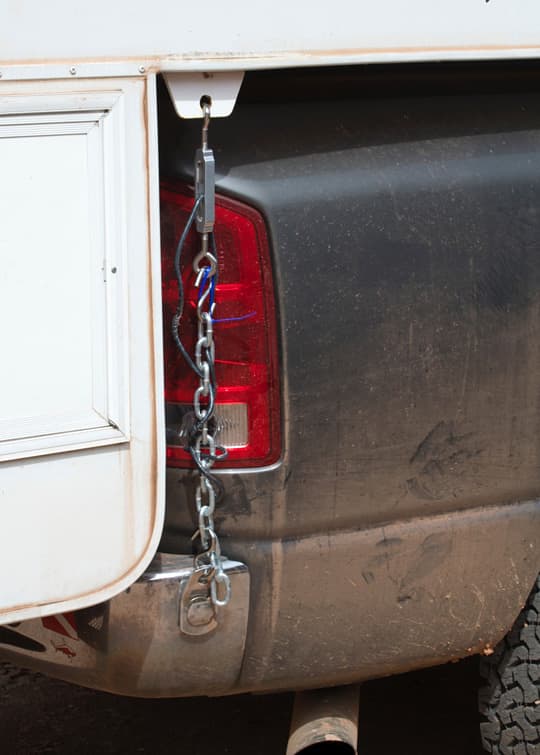 This second picture shows that I lost a Fastgun somewhere on the trail.  If you find it, please send it back.  There's a lot of bumping and the camper moved about quite a bit.
I carry chain and hooks for this situation and secured the camper for our ride home.  The road, because of the scale, looks smooth, but it's not.  My friend with the Four Wheel nicked his stairs which hung from his trailer hitch, so we had to take them off.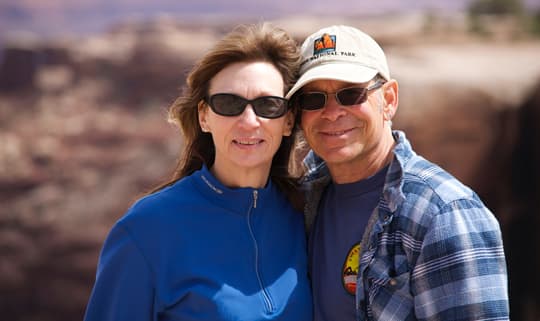 We came home through Flagstaff, Arizona and enjoyed the micro-breweries.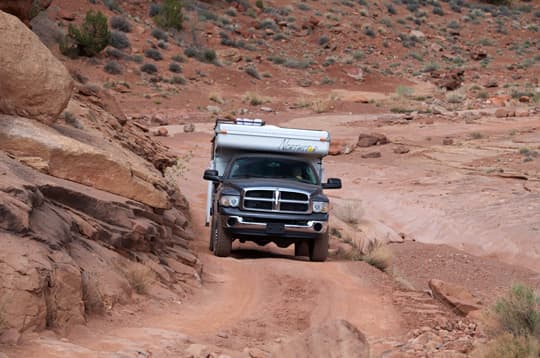 A trip to the White Rim Trail is highly recommended!

Have you driven the White Rim Trail or a challenging dirt road with your truck camper?  Please share your story about conquering this road.