Chris McKillican's stunning HD videos take us deep into British Columbia's wilderness with a Four Wheel Camper and Toyota Tacoma. Don't miss Journey to the Great Bear.

"How did he do that? Did he have help? Where was that taken? That's an amazing aerial truck camper shot! And look at that bear! We need to get this guy's story."
There was no question that we wanted to talk to Chris McKillican the second we started watching his truck camping adventure videos for British Columbia Toyota. We were hooked in seconds and couldn't wait to see what came next. With every new scene, we had more questions.
Chris's answers, as it turns out, are as interesting as his subject matter. How he got involved with video production, came to work with British Columbia Toyota, and captures the breathtaking images in his videos aren't what you might expect.
Chris also demonstrates a level of creative talent, willpower, and tireless work ethic that separates the dreamers from the achievers. Put another way, his videos and photography have us thinking about how we can do our own creative work better. Thank you for the inspiration, Chris. Well done.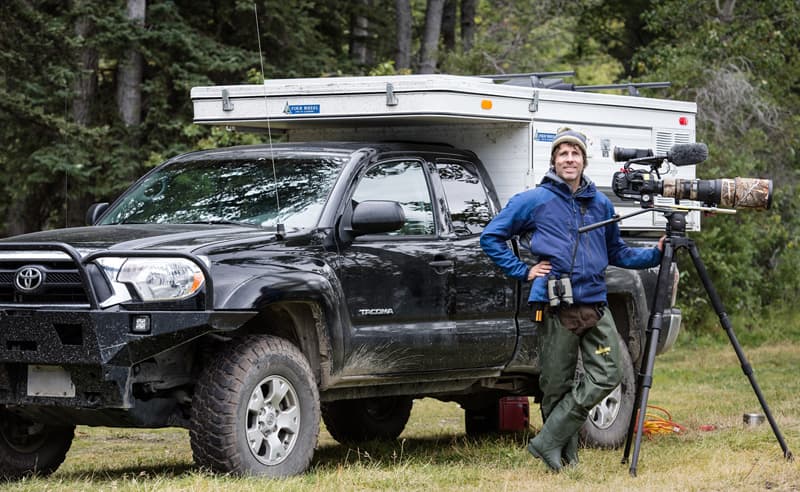 Above: Chris McKillican, Video Producer and Photographer, on location in the beautiful Chilcotin Plateau.  Patience is the key to any good wildlife experience.  Many times there is much more waiting than filming.
TCM: Your videos with Toyota are stunning, but let's start from the beginning. How did you get into truck camping and the outdoors?
Chris: I grew up on a farm and my first job was as an outdoor guide. After making my own camping set up and camping in the back of a truck, I wanted more amenities.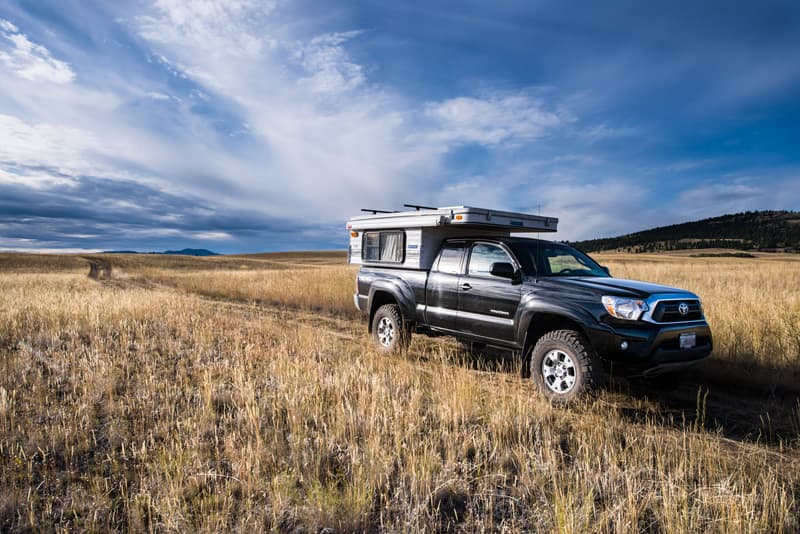 Above: Perched high on the Chilcotin Plateau, the rolling grasslands of the Junction Sheep Range Provincial Park make for a great backdrop
About ten years ago I bought my first RV, a 1993 Four Wheel Camper. Prior to that I had seen Four Wheel Campers in Canada, but they were extremely difficult to come by used, and were always very expensive. I eventually found my Four Wheel Camper in Bozeman, Montana. I had that camper for five years, and sold it.
Three years ago I bought another used Four Wheel Camper. This time I went to Spokane, Washington and bought the camper from a lady who slept in it for one night, and then garage kept it for six years. It was like walking into a showroom model.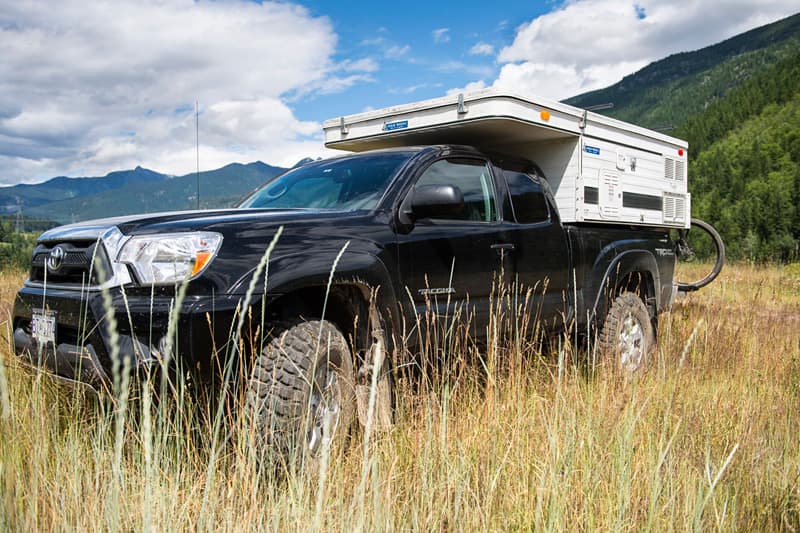 Above: 2013 Toyota Tacoma and 2007 Four Wheel Camper Eagle in Revelstoke Provincial Park
TCM: That was a very lucky find. What was it about a Four Wheel Camper and Toyota Tacoma that made that set up right for you?
Chris: No other set up would allow me to go to the places I go. I simply wouldn't have the same kind of access. I take my truck and camper to places other people would only dream of. The Tacoma and Four Wheel Camper combination is truly the best for off-road exploration.
For the available payload capacity of a Tacoma, the Four Wheel Camper is the smartest choice. The low center of gravity offered by a Four Wheel Camper is also very important to the kind of off-road travel I enjoy. When the camper is loaded on the truck, the truck is almost as capable as when the camper is not loaded. There's a little extra weight and height, but that has never stopped me from going anywhere.
Above Left: A lone Grizzly Bear keeps a eye out while fishing for salmon in the Atnarko river in Tweedsmuir Provincial Park.