Chris McKillican's stunning HD videos take us deep into British Columbia's wilderness with a Four Wheel Camper and Toyota Tacoma. Don't miss Journey to the Great Bear.

"How did he do that? Did he have help? Where was that taken? That's an amazing aerial truck camper shot! And look at that bear! We need to get this guy's story."
There was no question that we wanted to talk to Chris McKillican the second we started watching his truck camping adventure videos for British Columbia Toyota. We were hooked in seconds and couldn't wait to see what came next. With every new scene, we had more questions.
Chris's answers, as it turns out, are as interesting as his subject matter. How he got involved with video production, came to work with British Columbia Toyota, and captures the breathtaking images in his videos aren't what you might expect.
Chris also demonstrates a level of creative talent, willpower, and tireless work ethic that separates the dreamers from the achievers. Put another way, his videos and photography have us thinking about how we can do our own creative work better. Thank you for the inspiration, Chris. Well done.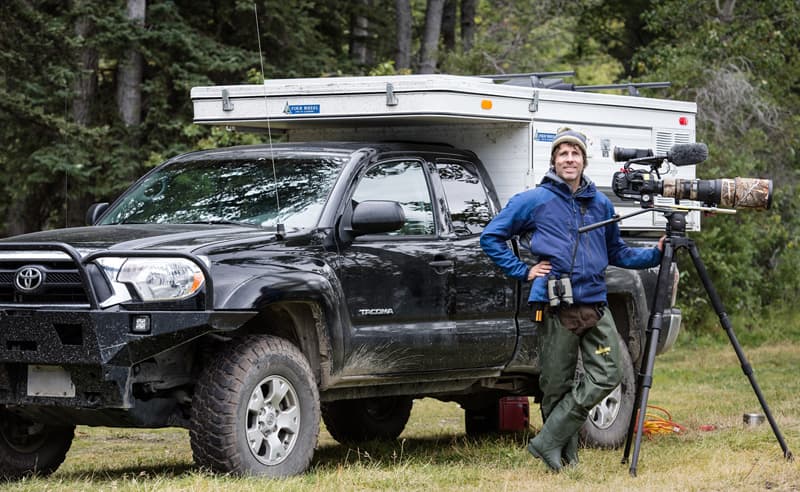 Above: Chris McKillican, Video Producer and Photographer, on location in the beautiful Chilcotin Plateau.  Patience is the key to any good wildlife experience.  Many times there is much more waiting than filming.
TCM: Your videos with Toyota are stunning, but let's start from the beginning. How did you get into truck camping and the outdoors?
Chris: I grew up on a farm and my first job was as an outdoor guide. After making my own camping set up and camping in the back of a truck, I wanted more amenities.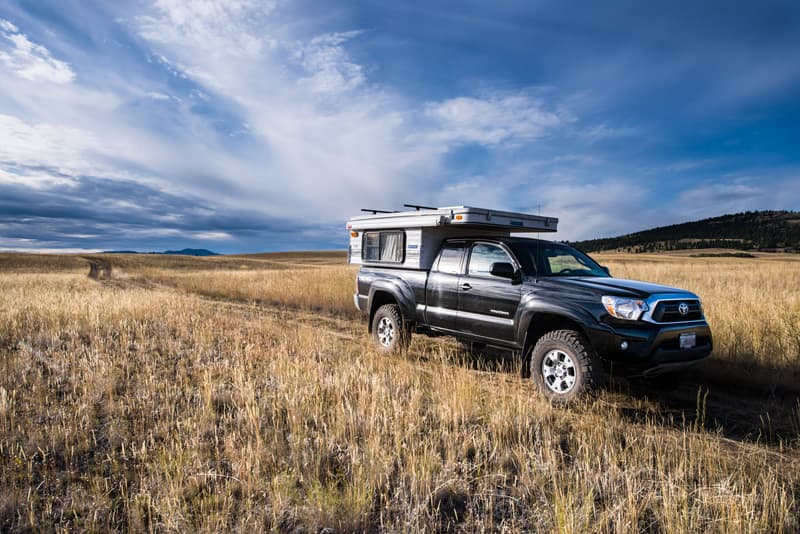 Above: Perched high on the Chilcotin Plateau, the rolling grasslands of the Junction Sheep Range Provincial Park make for a great backdrop
About ten years ago I bought my first RV, a 1993 Four Wheel Camper. Prior to that, I had seen Four Wheel Campers in Canada, but they were extremely difficult to come by used and were always very expensive. I eventually found my Four Wheel Camper in Bozeman, Montana. I had that camper for five years and sold it.
Three years ago I bought another Four Wheel Camper. This time I went to Spokane, Washington, and bought the camper from a lady who slept in it for one night, and then garage kept it for six years. It was like walking into a showroom model.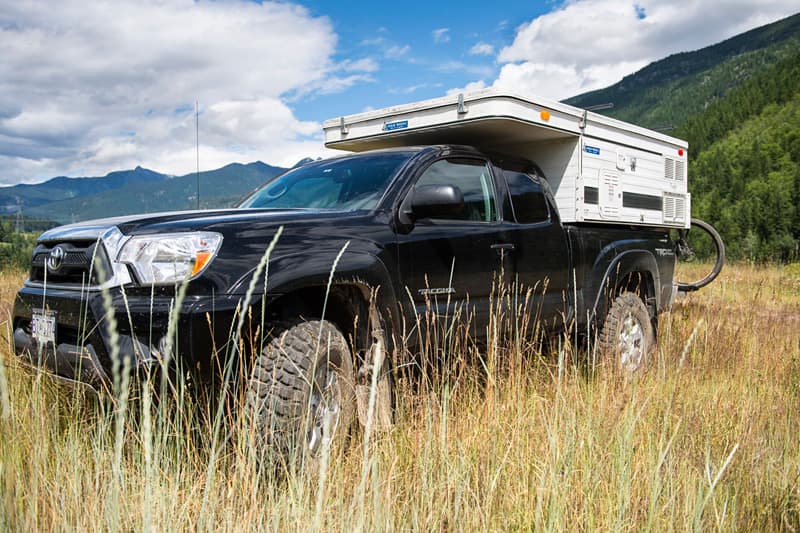 Above: 2013 Toyota Tacoma and 2007 Four Wheel Camper Eagle in Revelstoke Provincial Park
TCM: That was a very lucky find. What was it about a Four Wheel Camper and Toyota Tacoma that made that set up right for you?
Chris: No other setup would allow me to go to the places I go. I simply wouldn't have the same kind of access. I take my truck and camper to places other people would only dream of. The Tacoma and Four Wheel Camper combination is truly the best for off-road exploration.
For the available payload capacity of a Tacoma, the Four Wheel Camper is the smartest choice. The low center of gravity offered by a Four Wheel Camper is also very important to the kind of off-road travel I enjoy. When the camper is loaded on the truck, the truck is almost as capable as when the camper is not loaded. There's a little extra weight and height, but that has never stopped me from going anywhere.
Above Left: A lone Grizzly Bear keeps an eye out while fishing for salmon in the Atnarko river in Tweedsmuir Provincial Park.
Above Right: A mother Grizzly and her cub feeding on the spawning salmon in the Bella Coola Valley of British Columbia.
TCM: The travel videos you've done for Toyota are incredible. How did that opportunity happen?
Chris: I was contacted by the advertising agency for Toyota of British Columbia. All of the Toyota dealerships in British Columbia work under this banner. The ad agency had seen photographs I had taken of my truck and wanted some content for their social media campaigns.
The video I produced with the grizzly bears had almost 70,000 views. The videos get out to a wider international audience because they're online and promoted through Toyota's social media channels.
The Toyota videos are focused on wildlife and nature. Since I am using a Tacoma with the Four Wheel Camper, I am able to naturally tie in these videos with Toyota. My personal mission has been to expose more people to the amazing world we live in.
Above: Chris' very talented video with the grizzly bears – Gateway to the Great Bear
TCM: Some of your outdoor video shots are very intricate. Are you the only one on these video shoots, or do you have help?
Chris: I am a one-man show producing the videos myself from start to finish. This wouldn't have been possible ten years ago. I go through a ton of media but, with it being digital, it's possible. I even write some of the music.
From shooting to editing, it takes about three weeks to produce a video. This year I am doing five Toyota videos, one every eight weeks.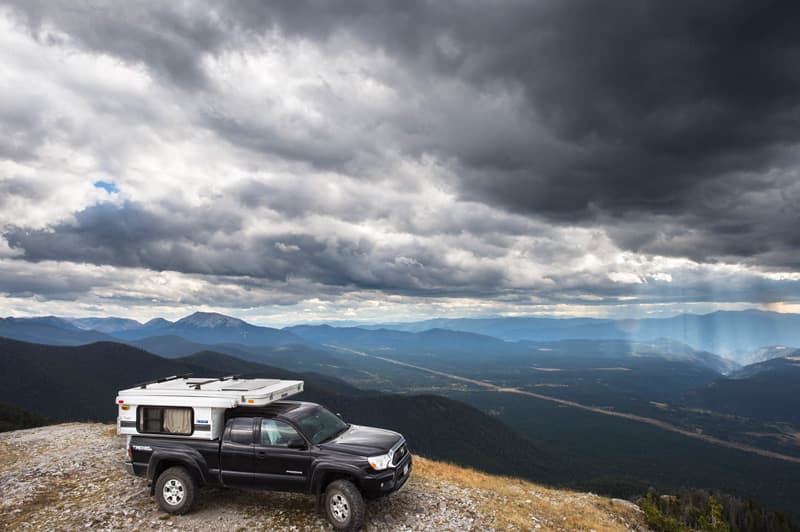 Above: Perched high above the valley below at the abandoned Jessmond Fire look-out.  A road not for the faint of heart.
TCM: Knowing how hard video production can be, that's impressive. How do you get those shots by yourself?
Chris: It's pretty comical. I'll hike twenty to thirty minutes uphill to get my camera into position, then run back, drive for the shot, and hike back up. If I had someone there it would be nice, but I go the extra distance to create something people will find intriguing to watch. It's hard to get people to watch something online for more than ten to fifteen seconds. My videos need to capture and keep your attention.
I pick my times carefully to maximize the potential of getting a shot. I usually do two takes. While the camera is running, I drive both directions twice. Sometimes I won't know if it will look better driving to the right or to the left. I'll review the film while I'm there.
If I'm in a good area and have good lighting, I'll take more time there. I've gotten good at camera positions. I'm using motorized dollies and time-lapse for moving driving shots. That is good addition to my technical tool kit. The moving shots add more energy to the shot.
In one video I used a drone with a GoPro. I put it in the air, ran to the truck, drove, and then brought the drone back. That's great for aerial footage. You can lock them into a position, and they run on a GPS satellite. You have about ten minutes of battery power. The conditions have to be right and it can't be windy. I always choose safe places with no power lines or people around. I have lost a GoPro on the drone because it lost the GPS signal and it crashed, but life goes on.
TCM: I love the idea of a motorized dolly for the driving shots. Clearly, this isn't your first foray into video production. How did you get into this career path?
Chris: Since I was a kid, I have loved National Geographic and adventure travel-related photography. I ended up going to school in Vancouver for audio engineering. About that time the film industry in Vancouver started to boom.
My first career was in post-production film and television on the audio side. I worked on some documentaries. That experience piqued my interest in producing, so I went into the video side of things. I worked in video production for about fifteen years.
About six or seven years ago DSLR (digital single-lens reflex) cameras started offering professional video features. With one DSLR camera, I could do video, photography, and audio engineering. That huge change in camera technology changed my life as far as what was able to do.
Now I've gone back to dedicated video, photography, and audio equipment to push the quality and capabilities to the limit. Once again, I'm carrying way more gear.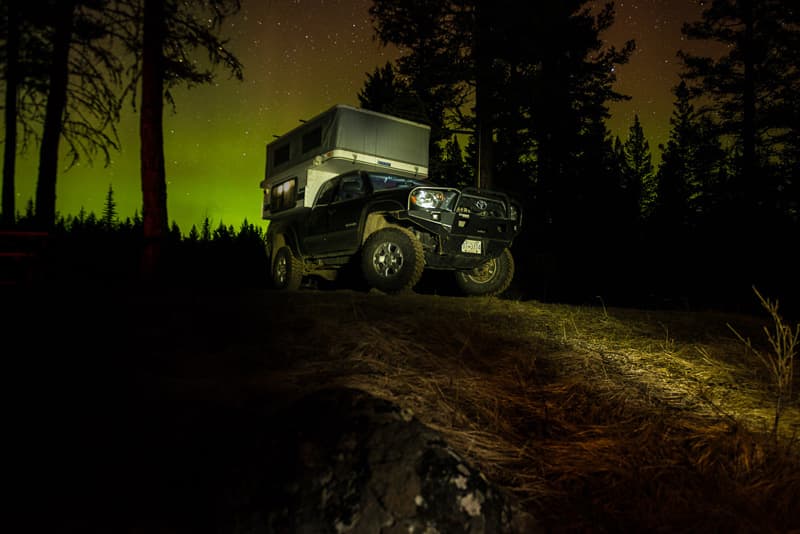 Above: The Northern Lights make an appearance while exploring  Moose Valley Provincial Park near Williams Lake, British Columbia
TCM: We also converged our video and photography equipment to a DSLR and have stayed with that set-up, at least for now. How long are you out in your camper to capture a video for Toyota?
Chris: Once I went out for five nights and captured some good images and video, but barely saw any wildlife. On the second to the last day, I saw a rare bighorn sheep. I knew I had the video then. I just had to wait for that to happen. The wildlife aspect is out of my control. I put myself in places where I'm hoping to get a good shot, but I never know.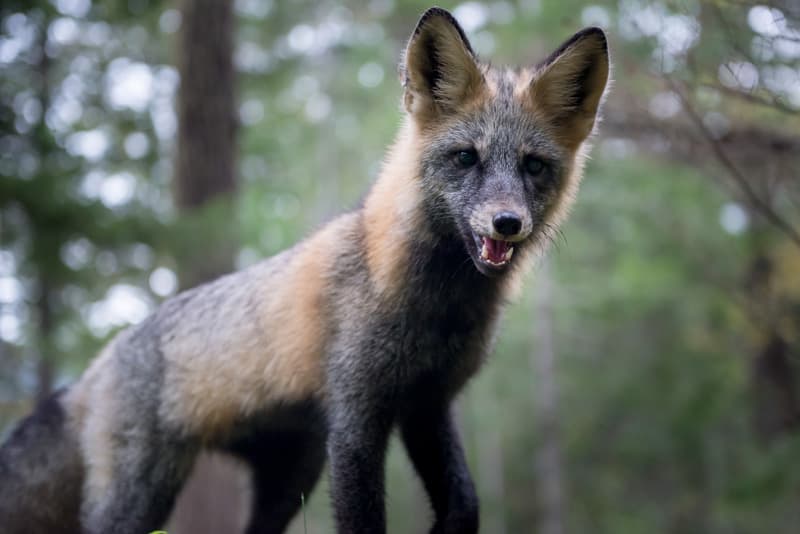 Above: A curious Red Fox in the southern Tweedsmuir Park of British Columbia.  Wide-angle lenses and close-ups of wildlife rarely happen, but when they do combine, it is amazing.
TCM: From your Toyota videos it appears that you mainly focus on British Columbia for your photography.
Chris: That's true, at least for the Toyota videos. I love traveling to the United States, but I haven't been this year. My favorite spots are in the Bella Coola Valley, which is on the north-central coast of British Columbia. It's remote and is an incredibly beautiful area with rich wildlife. That area has a special draw to me.
I love British Columbia in general. It's an incredible province. You can be in the mountains, desert, or rainforest. It's got incredible diversity. I try to showcase the destinations people may be interested in learning about. I like to go places with unique wildlife. It's hard to get away from the hand of man, and find places that are untouched. They are almost impossible to find.
I try to be out mid-week early or late season. That's when the odds of seeing anybody are diminished. With the Toyota and Four Wheel Camper, I am very comfortable. The reliability of the Toyota Tacoma is also very important when I'm getting that far into the backcountry. Feeling completely confident in the rig no matter how far I'm going is important.
I enjoy myself the most when I settle into an area. That's when I get the greatest and most satisfying photos. It may have taken a big effort to get there, but I leave with a unique memory.
Above: A great example of his time-lapse video – Under The Cariboo Skies
TCM: Your videos also feature incredible time-lapse and wildlife photography. How do you get these shots?
Chris: I try to add time-lapse photography to each video. It's incredibly time-consuming. Those star shots and cloud shots take at least six hours to capture just five seconds of usable video. Once I did eight hours of time-lapse footage and went to bed. I woke up and discovered the lens had frosted up. I basically shot 10,000 worthless frames.
The wildlife shots are about being in the right place at the right time. I just happened to get the shot. There's so much going on there that has nothing to do with me.
In my second to last video, I set up camp and a deer came right into the shot. In between me and the truck the deer was running around. It happened so quickly. That's where my training and experience come into play because I was able to set up quickly. I love the moments that just happen.
Above: On location, in a truck camper, staying organized is quite a challenge – click to enlarge
TCM: Do you find working off-road and off-the-grid to be a challenge?
Chris: Power for charging my production equipment is the biggest challenge. I have lived off solar power until now, but I bought a portable generator to help keep up with my power requirements.
Another challenge is staying organized with electronics in the backcountry. You know how fast things can get disorganized when camping. Every couple of days I unpack and reorganize. That can become a frustrating experience. Where did I put the lens? I see an owl and I need my long telephoto. I have to stay organized or I will lose opportunities. Things can fall apart quite quickly.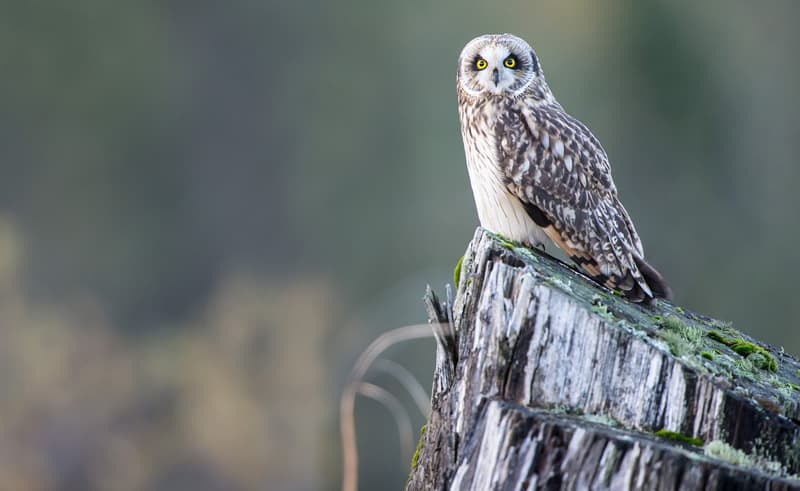 Above: A Short Ear Owl in the Squamish Estuary
While I have become accustomed to working for myself, it's certainly not for everyone. I never know when my next paycheck will be, but it's incredibly satisfying to have this kind of freedom. I think the satisfaction level is often better when you work for yourself. The opportunities are definitely more satisfying than just another day at the office.
Above: Chris also produces teaching videos on how he gets the best shots. In this video, he hooks his camera on the side of his Four Wheel Camper rig.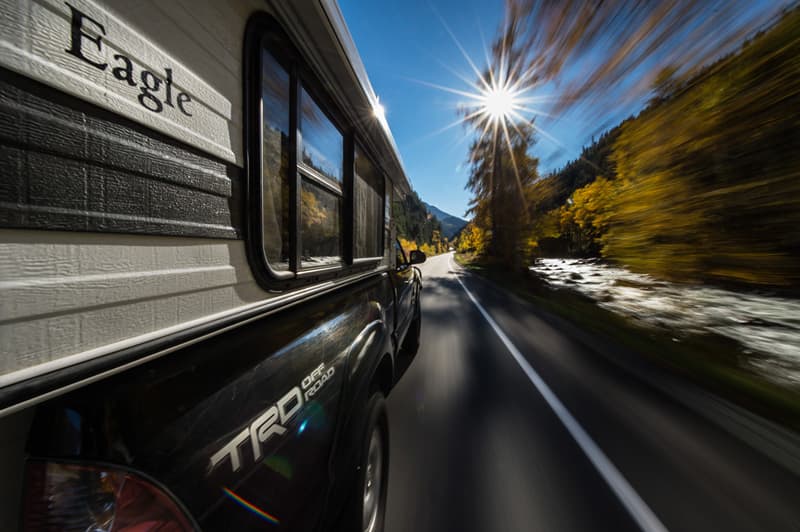 Above: Chris is always looking for an interesting new angle; a road trip along the Cayoosh Creek.  This is the photo Chris captured in the tutorial video above.
TCM: What else do you do to pay the bills?
Chris: I've done a lot of video production for television and sports. Right now my focus is on advertising that ties brands into the outdoors and natural world. I may do more of the corporate thing in the future, but I'm trying to choose projects that are in line with values and showcase the outdoors. On balance, I was just in Washington DC to shoot some videos at a trade show. I'm not in a position to turn down work.
I've been focused on outdoor nature content for the last four years. When I made the decision to focus on outdoor nature content, things began to fall into place. This is exactly where I'm supposed to be in life.
TCM: Do you do anything other than video production and photography work with your camper, or is this all work, and no play?
Chris: Over the last few years I have been fairly nomadic with my truck camping. There have been times when I've lived full-time in my Four Wheel Camper. More importantly, I try to leave my camera equipment behind, grab a pair of binoculars, and just observe nature. When I get caught up in the equipment I miss out on my surroundings.
I say that, but this year I have been taking my cameras almost everywhere. I'm worried that I'm going to see a Unicorn and not have my camera.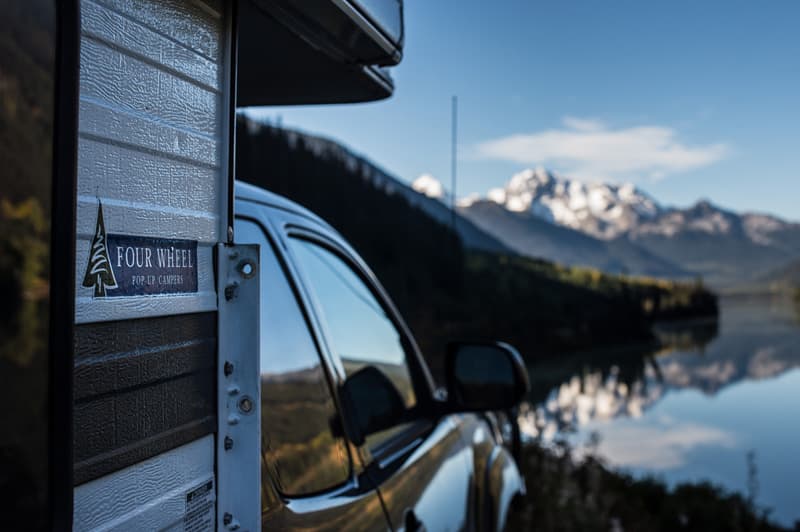 Above: Beautiful Images around every corner in Duffey Lake Provincial Park, British Columbia
TCM: It could happen. What are your truck camping plans for the future? Will you be producing more videos for Toyota in 2016?
Chris: I am currently negotiating with Toyota to do more video work for them. My personal goals are to use my multimedia skills to produce nature documentaries and raise awareness of the causes I believe in. Specifically, I would like to do more wildlife filmmaking and photography.
I also want to get into more behind the scenes and sharing how I do things. Incredibly gifted photographers like Chase Jarvis and Joe McNally have found bigger audiences when teaching. I really see that as the future for what I'm doing. Photography tours and tutorials will round out my lifestyle. I love sharing and teaching.
I would love for you to check out my website chrismckillican.com and Facebook page. To visit the Four Wheel website, go to fourwheelcampers.com. Click here for a free Four Wheel brochure.
Rig Information
Truck: 2013 Toyota Tacoma TRD, Access Cab, Gasoline, 4×4, Short Bed, Single Rear Wheel
Camper: 2007 Eagle Four Wheel Camper
Tie-Downs and Turnbuckle Brand: Standard FWC Bed Mount Brackets
Suspension: Old Man Emu Shocks and Springs on the front and Old Man Emu shocks and Dakar Leaves plus airbags on the back, roughly a 3″ lift, BFG 255 85 Mud terrains 16 tire size
Gear: Cruisin' Off Road – Front Bumper, Thule Bike Rack, ICOM VHF in dash radio for back country and logging road communications, Extra Solar Panels for total of 180 Watts on roof of camper, Honda generator. I have also added permanent camera mounts on various spots off the camper for quick attachments of camera's for filming driving shots.