Hellwig Products, Torklift International, and SuperSprings International discuss the potential impact of higher steel and aluminum prices on their companies, and the greater truck camper marketplace.

As of June 1st, the United States has imposed a 25-percent tariff on steel and a 10-percent tariff on aluminum.  Tariffs are essentially taxes charged on imports of a specific product type or materials between countries.
In this most recent example, tariffs mean that steel manufactured outside the United States and then imported into the United States is taxed 25-percent by the US Government.  Aluminum imported into the United States is taxed 10-percent by the US Government.
As heavy users of steel and aluminum, the cost increases are having a direct impact on the truck camper industry.  The importance of this impact became more clear last week when Hellwig Products posted a video about the effect higher steel and aluminum prices are having on their company.
Above: Hellwig Product's video, "Steel Tariff Effects on American Manufacturing"
Hellwig's video reveals how the tariffs are not just an industry challenge and why the greater truck camper community needs to be aware of their potential impact.
To get a more complete picture of the tariff implications, we contacted the companies that are most impacted in the truck camper marketplace; truck camper gear manufacturers.  The majority of truck camper gear products are made from steel and aluminum.
Hellwig Products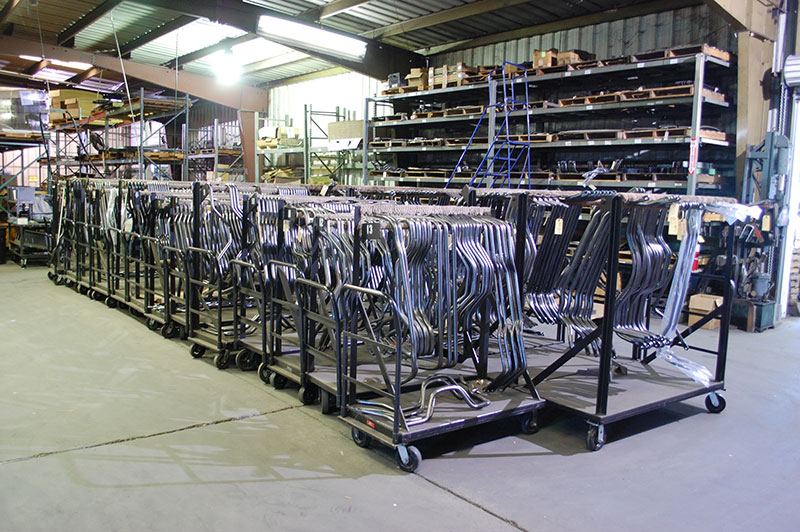 Above: Steel sway bars at Hellwig Products in Visalia, California

"All we purchase is American made steel. What was so painful about the tariff announcement was the overnight response.  We not only experienced an immediate price increase, but also an impact on the availability of American made steel.  This was at least partially caused by hoarding by other high-volume steel companies.
We had steel that normally takes a few days to get in stock take over two months.  This greatly impacted our customers and their ability to get product in a timely manner.  We love our customers and it's painful to have this supply be interrupted and affect them." – Melanie White, President, Hellwig Products Company, Inc.
Torklift International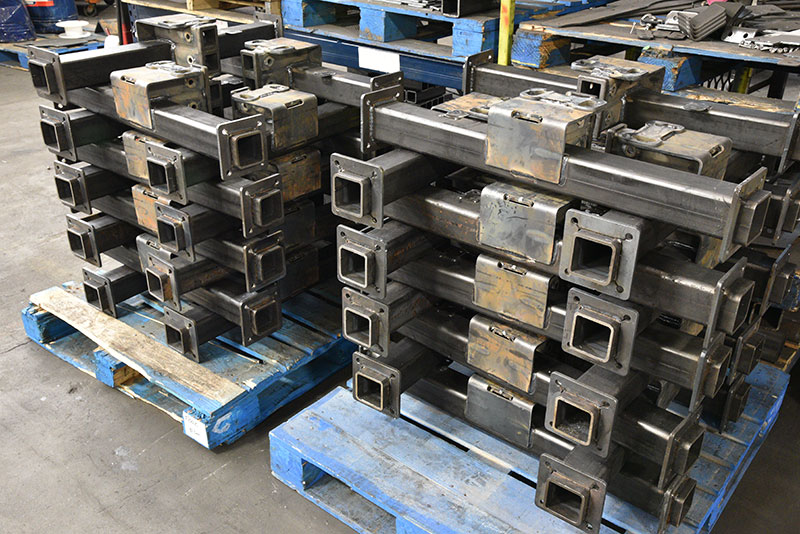 Above: Steel hitches at Torklift International in Sumner, Washington
"The increased price for steel and aluminum hasn't been the biggest impact for Torklift.  One of the biggest hurdles has been the high demand of US-made metals locally, leading to longer lead times to get material to the factory.  Torklift does not purchase raw import steel and aluminum from other countries and therefore was not directly affected by the import material tariff.
The increased price for steel and aluminum can impact all levels from distributors, dealers and the end customer.  We believe it's important to maintain our quality products and not cut corners when it comes to materials.  It is also important for us to maintain our American-made commitment.  While the local price of steel and aluminum has gone up 55 percent, Torklift has absorbed the majority of that increase.
As a company that started in 1976, this isn't the first time we've had to endure a fluctuating economy.  Right now, it is our commitment to continue taking care of our people.  That includes the same level of employment, benefits and more.
All Torklift International products – including our TRUE frame-mounted tie-downs, StableLoad suspension products, and SuperHitch and SuperTruss series – are made in the USA and come with a lifetime warranty and tech support.
Celebrating over 42-years in business, the Kay family opened Torklift as a one-bay shop in Kent, Washington in 1976.  Today Torklift International is a respected manufacturer with over 3,000 dealers worldwide.  Our commitment is to make the lives of our customers safer and more enjoyable." – Jack Kay, President, Torklift International, Inc.
SuperSprings International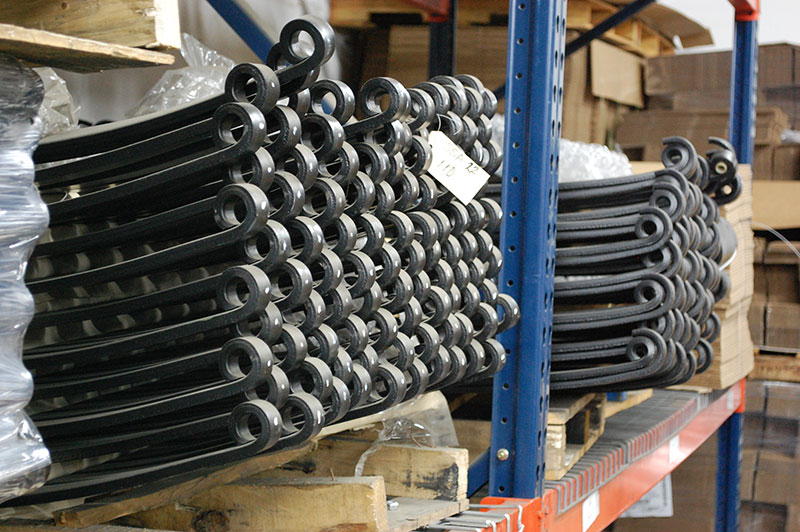 Above: Steel springs at SuperSprings in Carpinteria, California
"We have experienced across the board price increases on steel.  Once we assess the full impact, we will be considering reducing margins and passing a portion of these additional costs onto the end user.  Unfortunately increasing prices of our products will negatively hurt our sales.
Our major competition is the air bag market.  Air bags are largely constituted of rubber, and are not impacted by increased steel prices.  The vast majority of these rubber airbags are imported, yet they will not be affected by tariffs. This puts us at a competitive disadvantage.
The largest producer of steel in the USA is Gerdau, a company headquartered in Sao Paulo, Brazil.  In anticipation of the tariffs, Gerdau started raising prices before the tariffs were imposed.  Ultimately the impact of these steel tariffs are having unintended consequences.
SuperSprings International is a suspension enhancing manufacturer that prides themselves in having all components manufactured here in the USA.  We have purposely not been seduced by cheaper imports, yet now feel penalized through these tariffs for using "home grown" steel.
Some of our competitors are having their springs fully manufactured in the Pacific Rim and, because they are a completed product, they are not subjected to tariffs.  That puts American made steel products – like ours – at a disadvantage." – Gerry Lamberti, CEO, SuperSprings International, Inc.
A Developing Situation
While the pundits argue over the rationale of these tariffs, there are real consequences unfolding right now in our truck camper marketplace.
The point of this article is to bring these consequences to light so that you can better understand what may be coming.  Better to be prepared, than caught off-guard.
If the current tariffs continue, we will likely see price increases for trucks, campers, and truck camping gear in the near future.  Those are the facts.
As a consumer, one important take-away is this; don't delay a truck, camper, or gear purchase.  If the tariffs continue, those products are not going to be cheaper tomorrow.