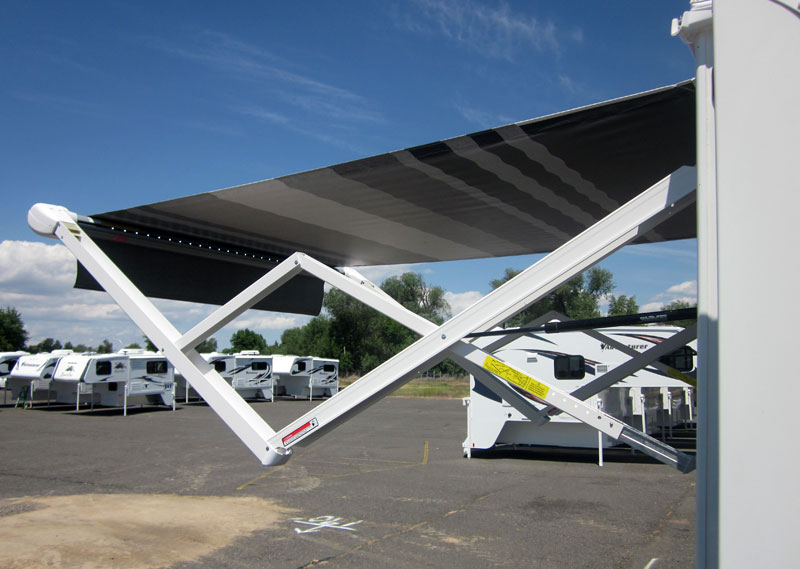 TCM: Are Adventurer truck campers increasing in price for 2019?
Greg: On average, there's a two and a half percent price increase across the board. The price increase is primarily from the added standard features. The rest of the price increase is from increased material and labor costs.
TCM: When can we expect to hear more about the 50th anniversary model?
Greg: Our 50th Anniversary model is being announced this summer. You will see some out of the box thinking. We can't wait to share it with your readers. We're putting all of our engineering efforts into the 50th anniversary model.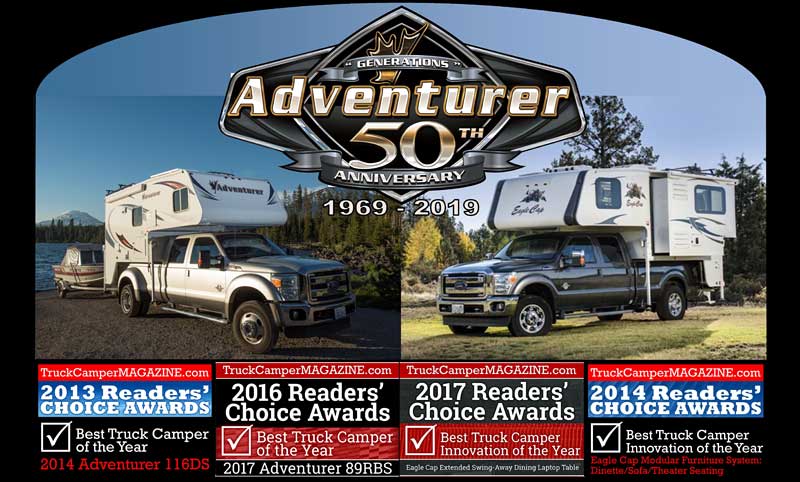 TCM: Is there anything else about the 2019 Adventurer updates or Adventurer Manufacturing that you want folks to know?
Greg: Business is booming and growing. We have hired another engineer. We're even looking at more expansion on our current building to give us more room. We want to have more support areas. We're working with the city on the permits. We're also looking at the possibility of a whole new facility.
I would also like customers to know that our 2019 Adventurer truck campers are truly updated 2019 models. Other truck camper manufacturers put new model years on their campers just to one-up each other for sales. Those new model year campers are no different than previous year's model, but they are labeled 2019. For some companies, the next model year is just a label.
Adventurer Manufacturing does not follow this practice. When you walk into a 2018 Adventurer and then a 2019 Adventurer, you will see differences in the product. When we change to 2019, it's a solid change with significant upgrades and improvements. We believe this is the best practice for both our dealer network, and our customers.
For more about Adventurer Manufacturing, visit their website at amlrv.com. Click here to request an Adventurer brochure.