Scott: Yes, they need to be sealed AGM batteries since the compartment is on the interior of the camper.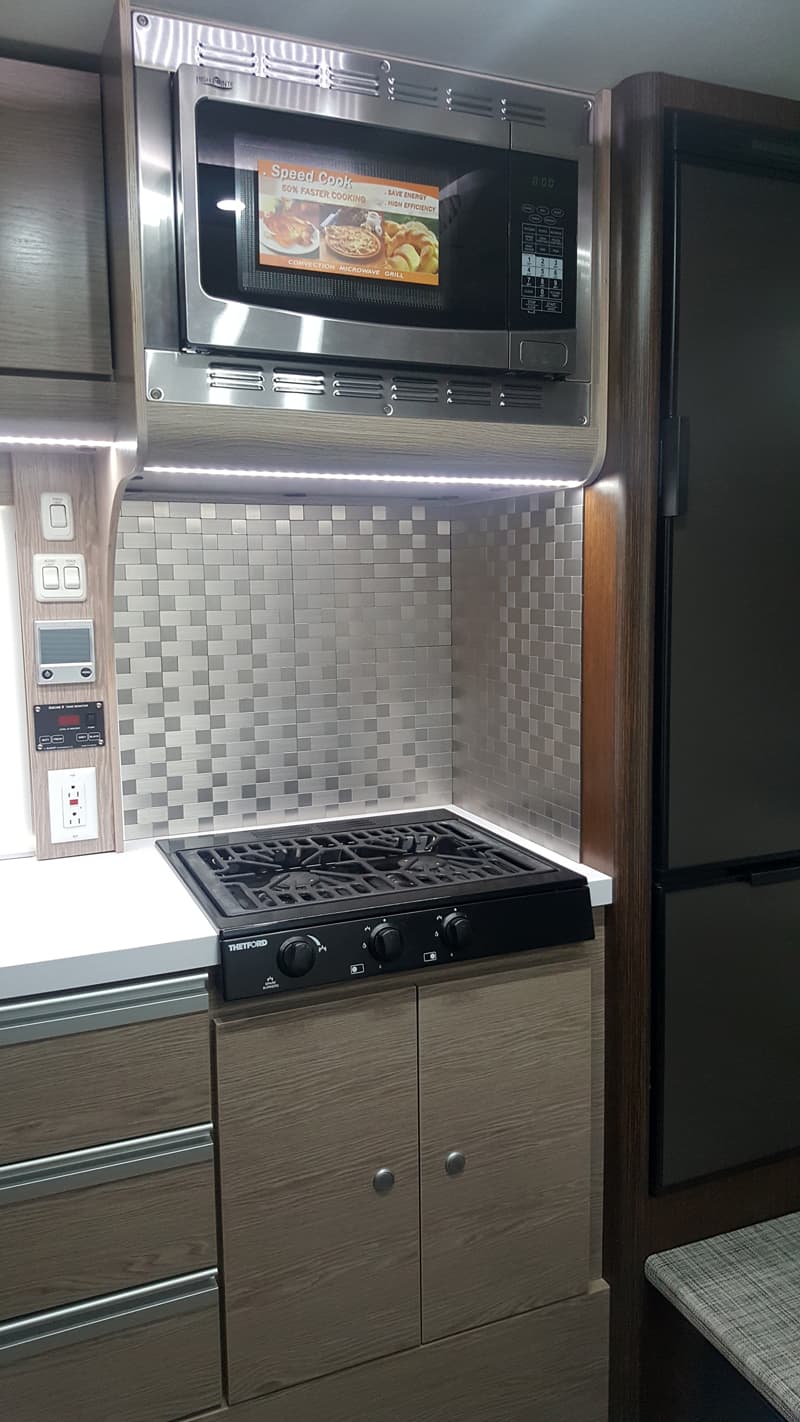 TCM: Tell us about the new two-burner cooktop and oven.
Allen: The cooktop is another Thetford product made in Europe.  We evaluated the equivalent Atwood unit, but found it lacking in quality and safety features compared to the Thetford.  The Thetford is a much higher quality range.
The optional oven is also a Thetford product and it mounts to the cooktop.  If a customer doesn't order the optional oven, they get two large pull-out drawers under the cooktop.  These drawers are big enough for pots and pans.
TCM: It appears the microwave in the 920 has also changed from the 820.
Scott: We originally used the same Samsung microwave found in the 820.  However, with dealer and consumer feedback, we took out the standard microwave and changed it to a HighPoint 1.1 cubic foot convection microwave.  Some customers also want a real oven, so we offer both.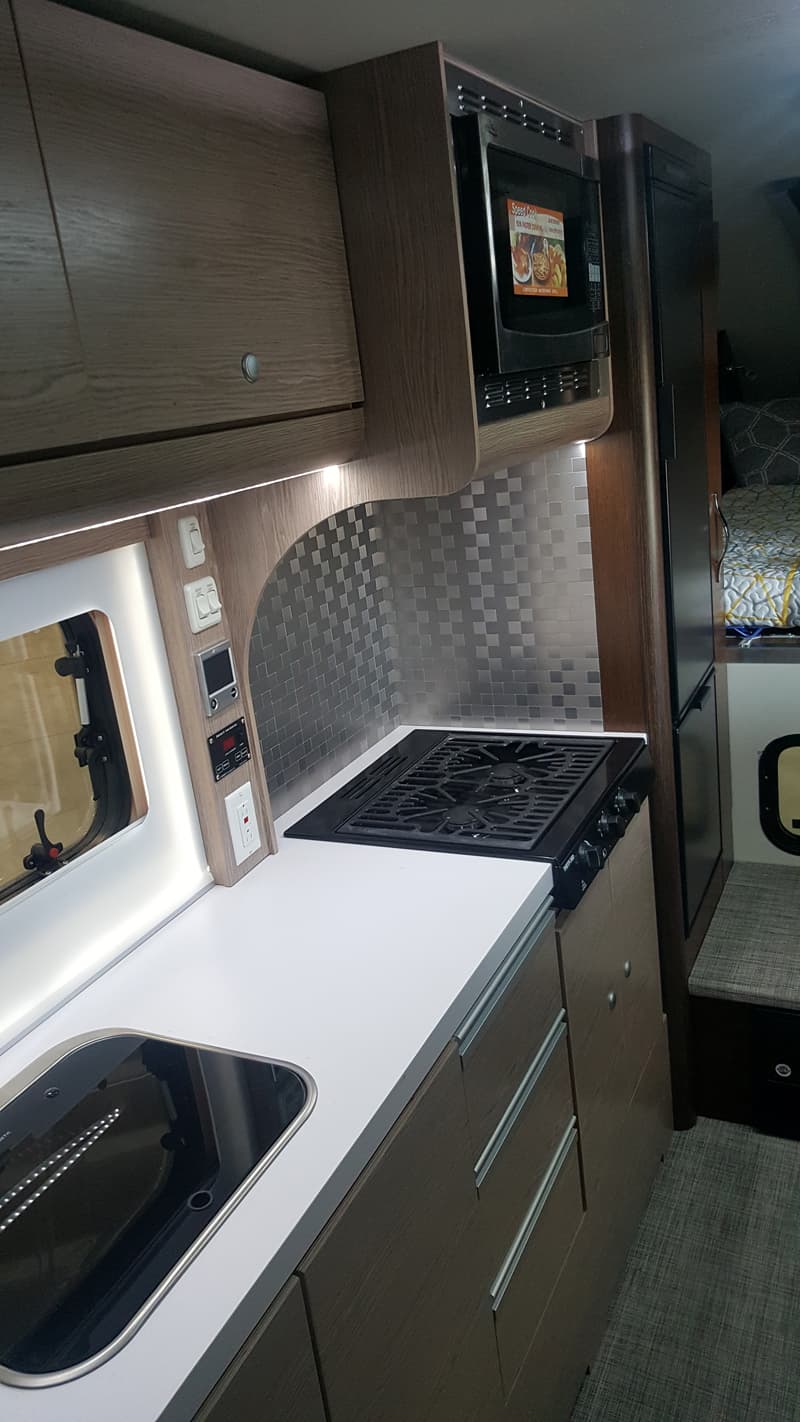 TCM: What material is the new kitchen backsplash?
Allen: It's a metal-brushed, stainless applied tile.  It's got a substrate behind it.  It is laid with the brush marks going vertical and horizontal giving it a nice aesthetic look.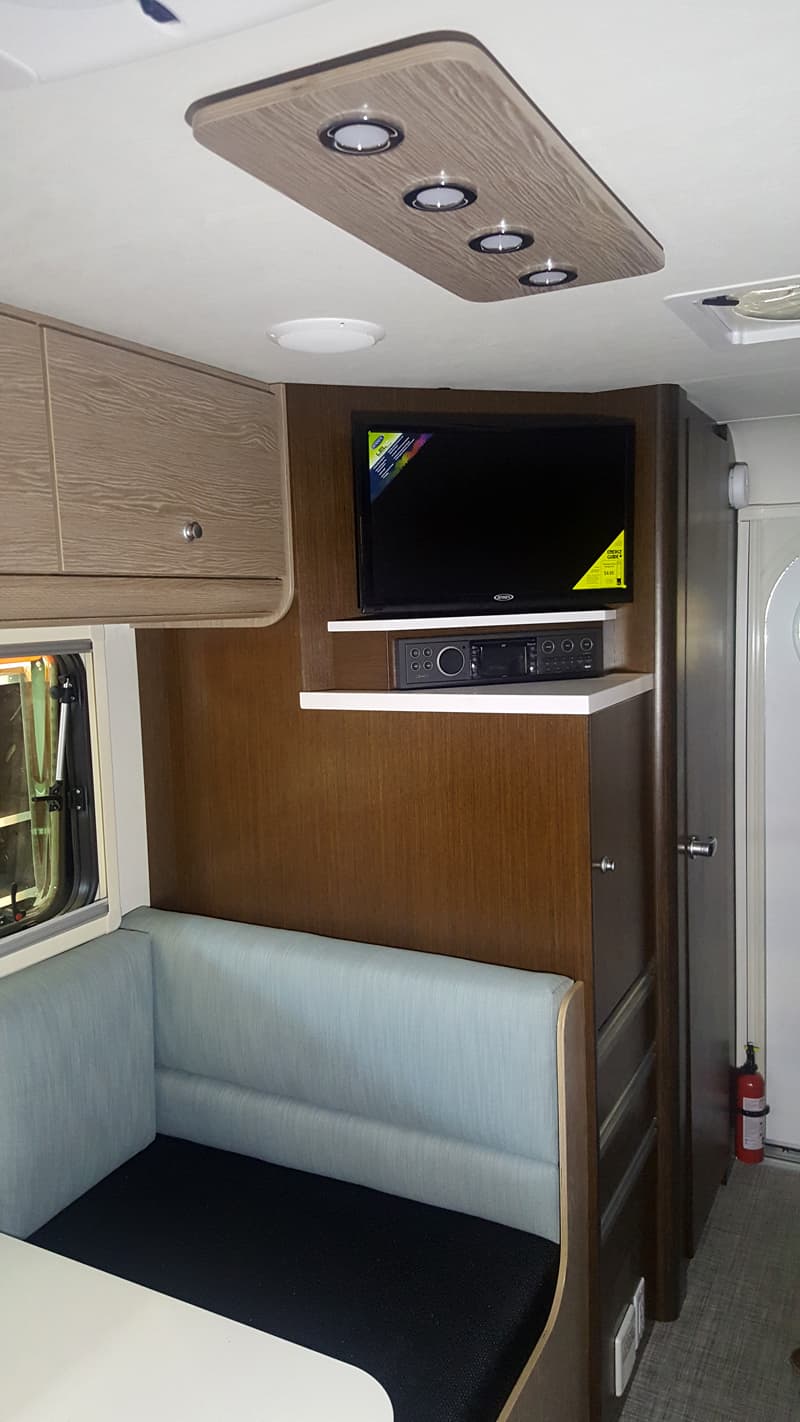 Above: Note the LED chandelier with backlighting on the ceiling
TCM: The centrally located multi-LED ceiling light is another interesting touch.
Allen: We wanted to incorporate more lights in the 920 so we designed an LED chandelier.  It features LED backlighting adding yet another light source.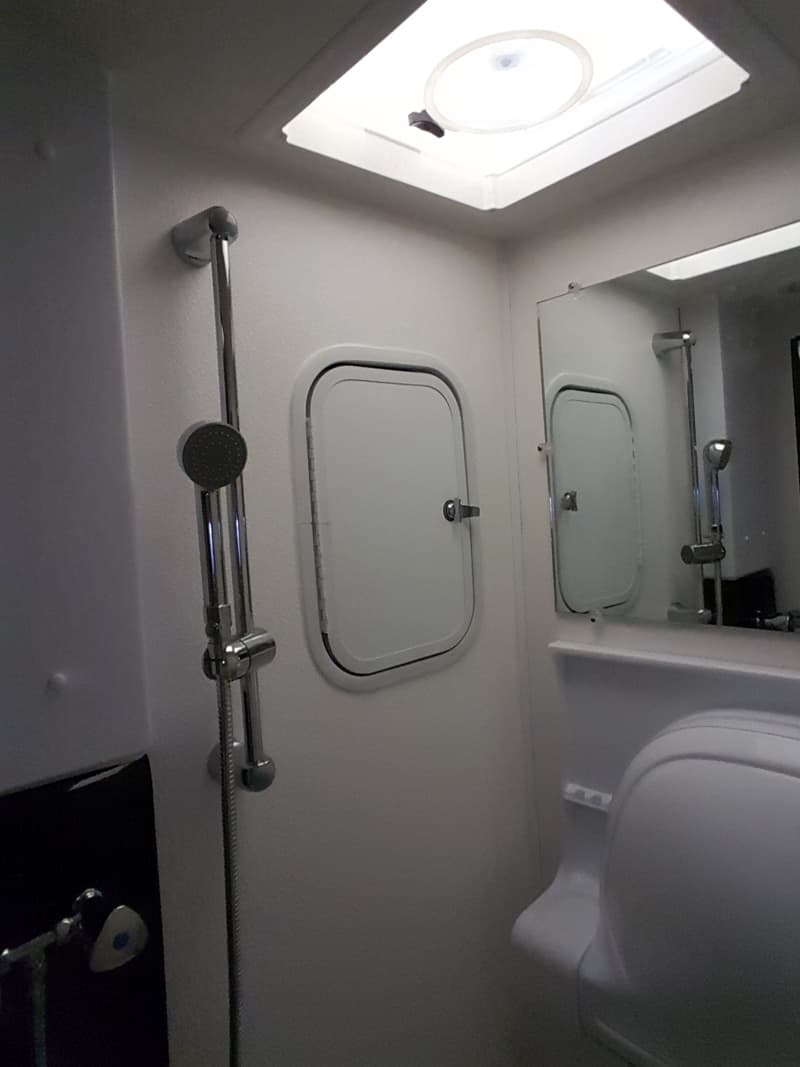 Above: The storage compartment is an addition from the 820's wet bath design
TCM: Compared to the 820, are there any changes to the 920's wet bath?
Allen: Very little has changed.  It's the same size and has the same features as the 820.  The biggest thing in the 920 wet bath design is that there is additional storage to the left of the fold down sink for toiletries, dry towels, and/or cleaning products.  Everything else is the same.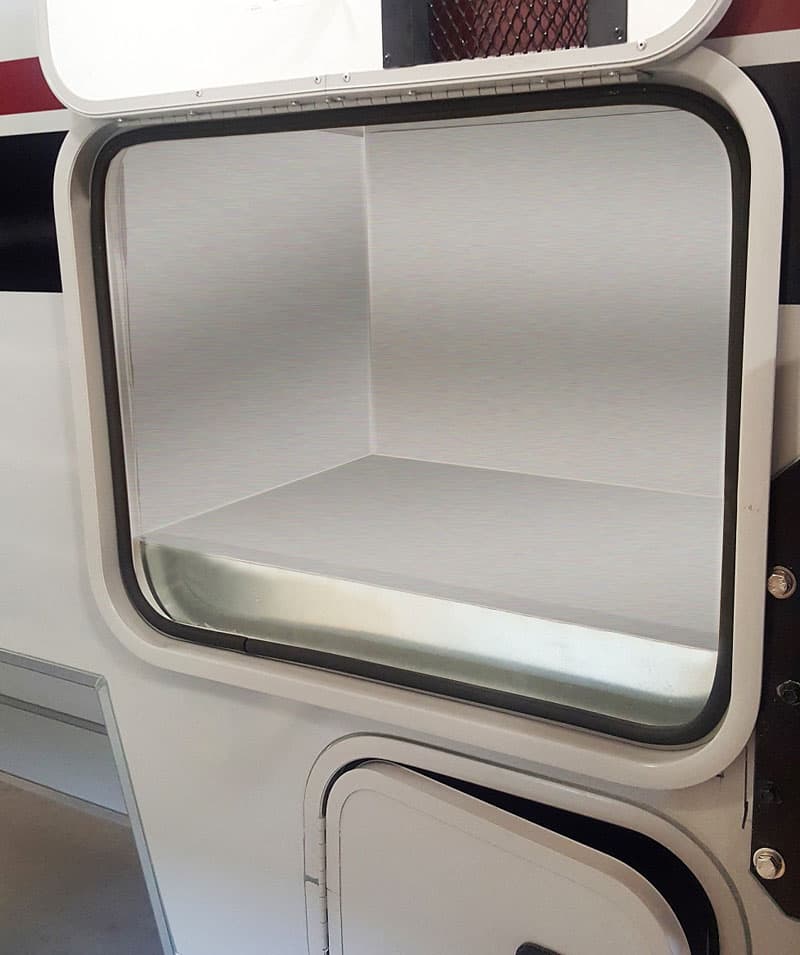 TCM: One of the stand out features of the new 920 that was missing from the 820 is the option for a built-in generator.  Which generator did you select for the 920?