Scott: The Italian cabinetry is truly excellent, but we had to lock-in the design and order the cabinets from Italy six months in advance.  By bringing the 920 cabinetry production in-house, we can be much more responsive to consumer and dealer feedback, make changes quickly, and have better control over quality.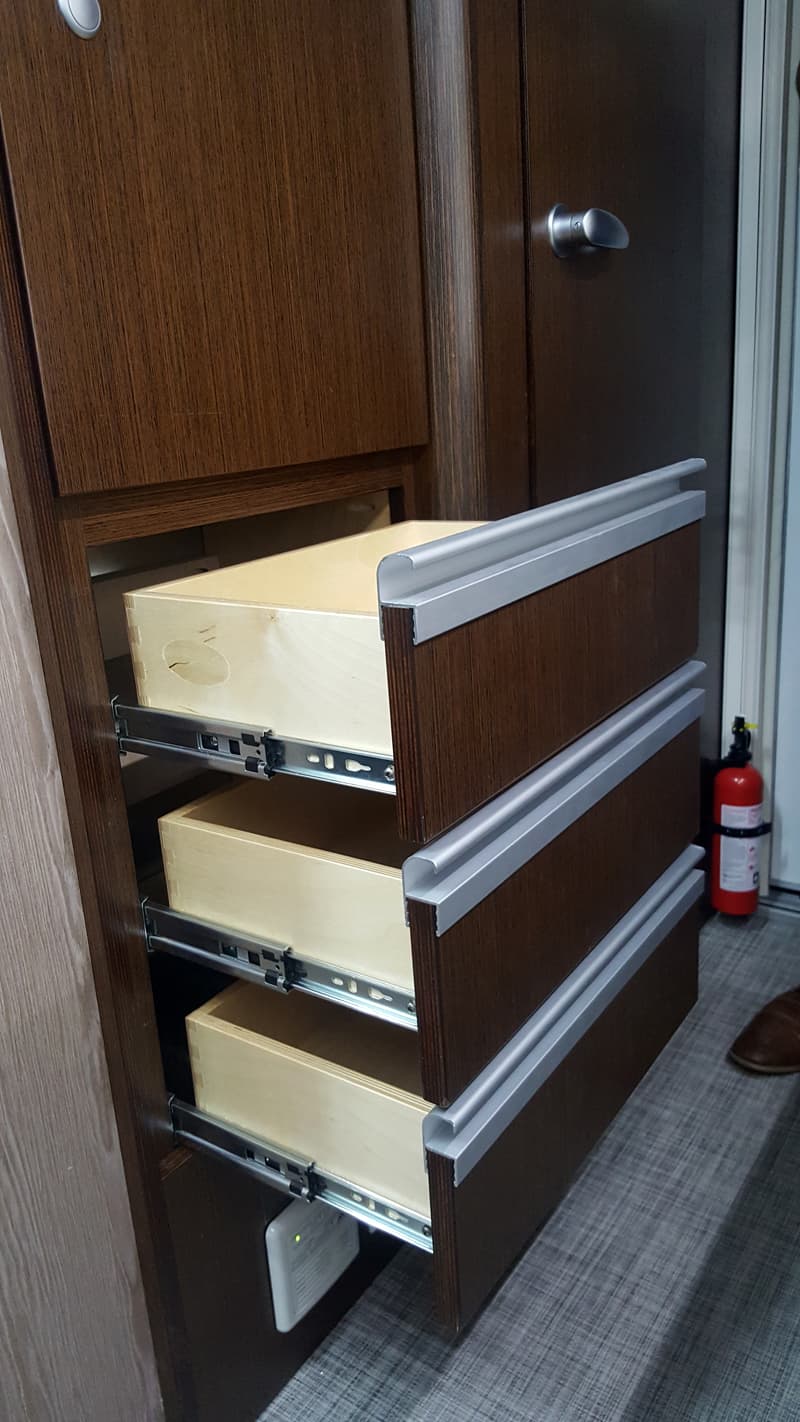 Our team of Amish craftsmen have been manufacturing cabinetry for our [email protected] teardrop trailers for years.  The in-house cabinetry at nuCamp is anything but a step back in quality.  When our dealers and customers see the new cabinets in person, we are confident they will be very impressed.
Allen: The in-house cabinetry has a more finished look and feel.  The quality is as high or higher than the Italian cabinets.  And we're about to buy another CNC machine to further improve our in-house cabinetry quality and capacity.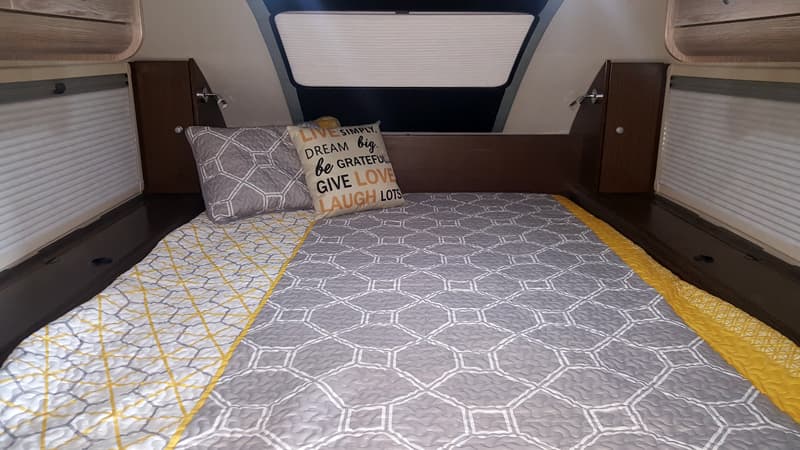 TCM: How do the new in-house cabinets compare to the Italian cabinets for weight?
Scott: Our in-house cabinets weigh a little more.  However, by bringing the cabinetry production in-house, we are able to push forward with design, material, and process improvements to bring that weight down.  That effort is ongoing for all nuCamp products.
Allen: Currently we are using a Columbian Core ply which is not as advantageous for weight savings.  So, as of now, our cabinets are a little heavier, but we're constantly working on new processes and with new materials that will make them lighter.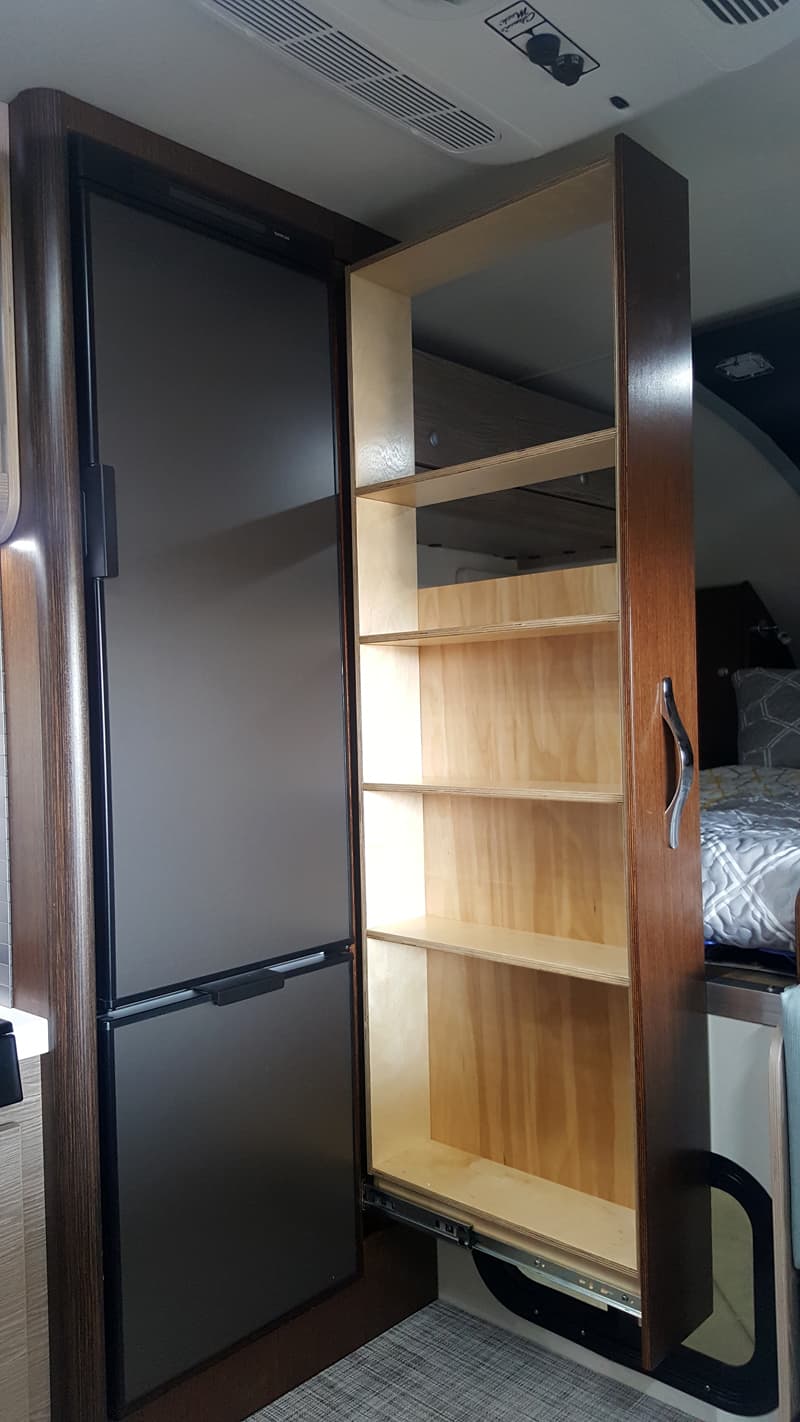 TCM: Have you made changes to the cabinetry design?
Allen: We have made extensive cabinetry changes since the 920 prototype.  The production 920 now has a slide-out pantry behind the refrigerator.  The pantry features netting so canned goods won't fall out.  The top of the pantry is accessible from either the cabover or the kitchen.  It's another unique feature of the 920.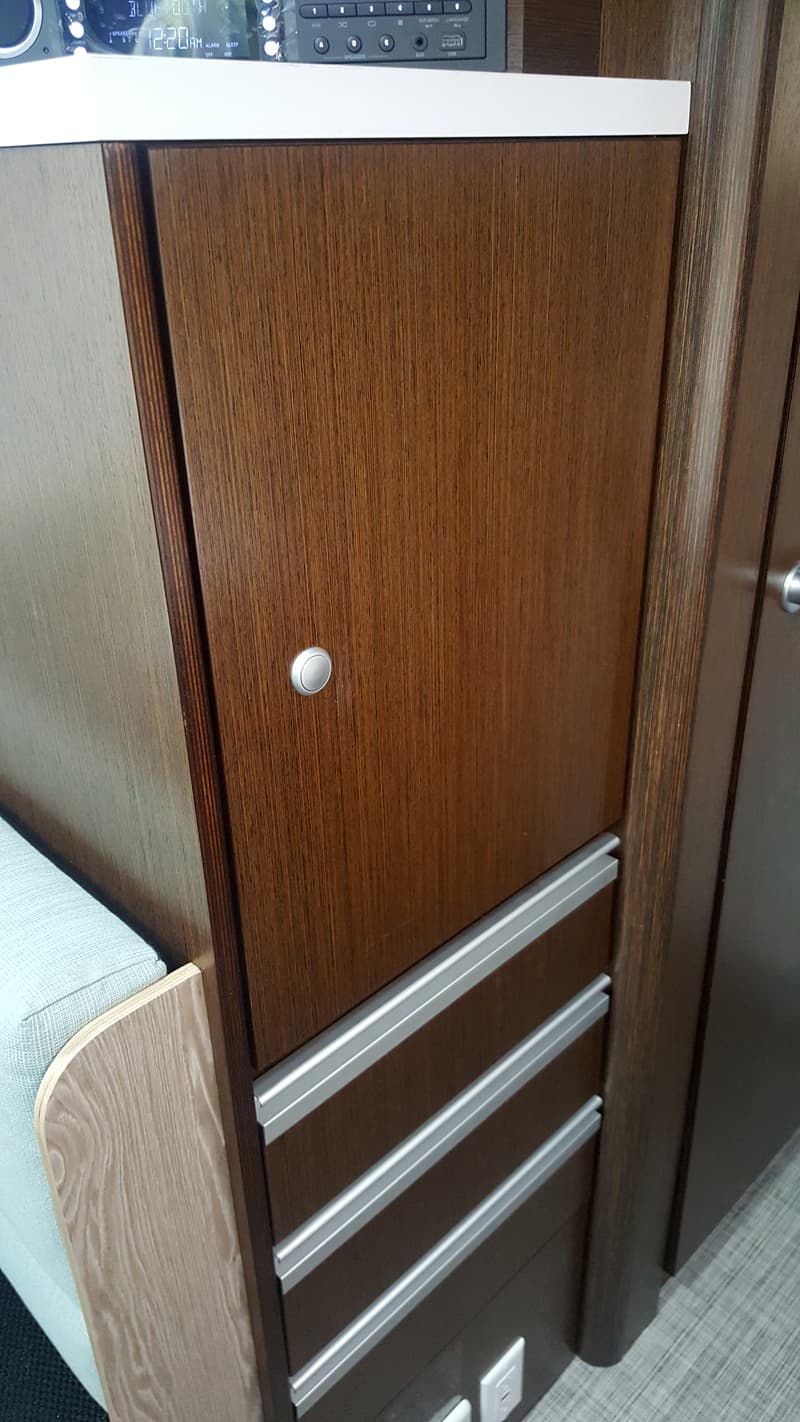 We also added drawers in the kitchen and dinette area.  The additional kitchen cabinetry is also really nice.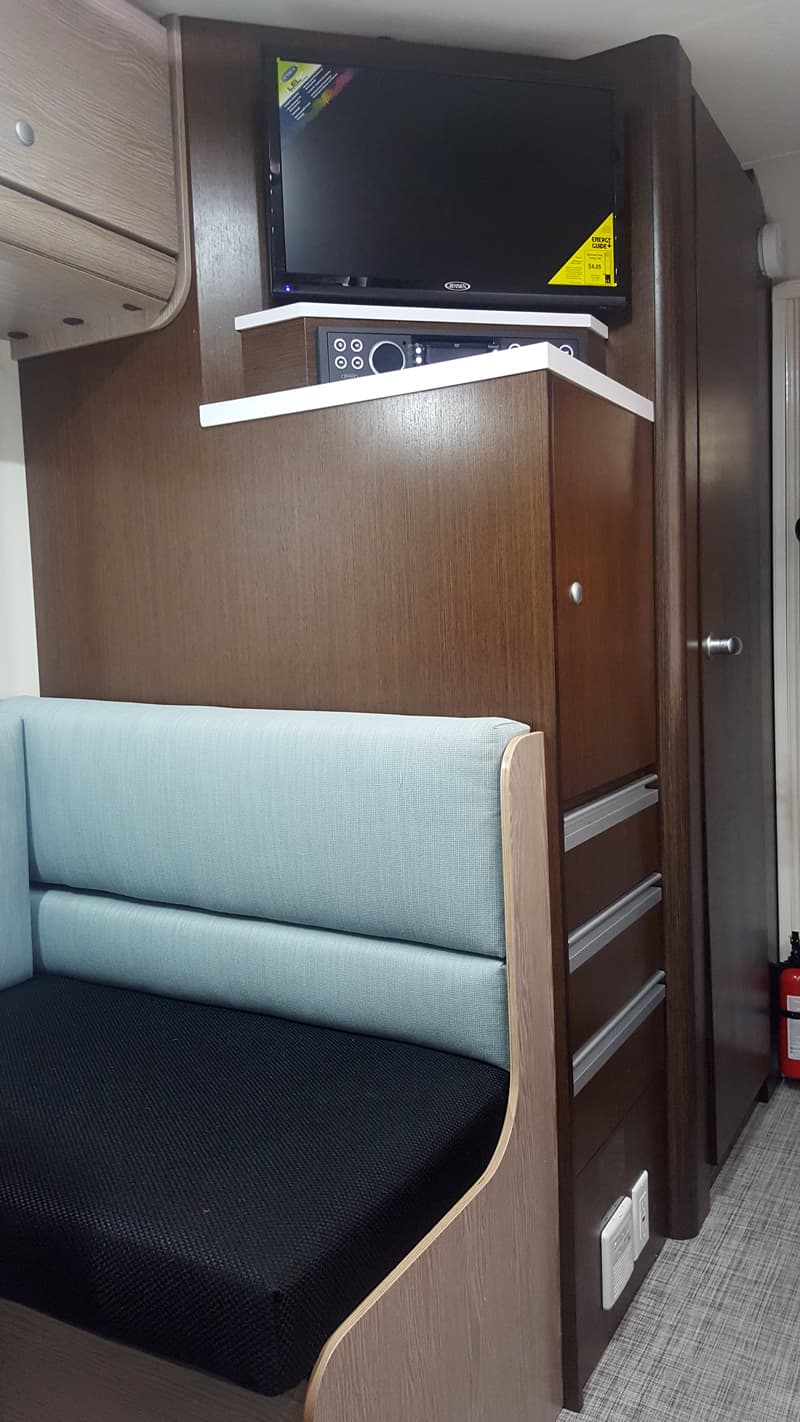 Scott: On the passenger's side, we added a deep storage area between the dinette and the bathroom.  We also repositioned the television from the cabover to this area.  The television is now a 24-inch model.  For a camper this size, it's a very nice television.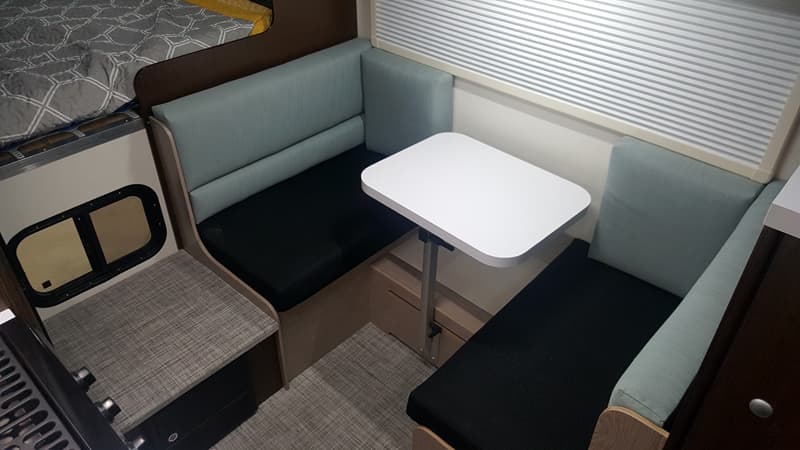 In the dinette, Cirrus 920 customers now have the choice between a full-size table and the smaller but highly versatile Lagun table system (shown above), which features a 20-inch by 25-inch surface area.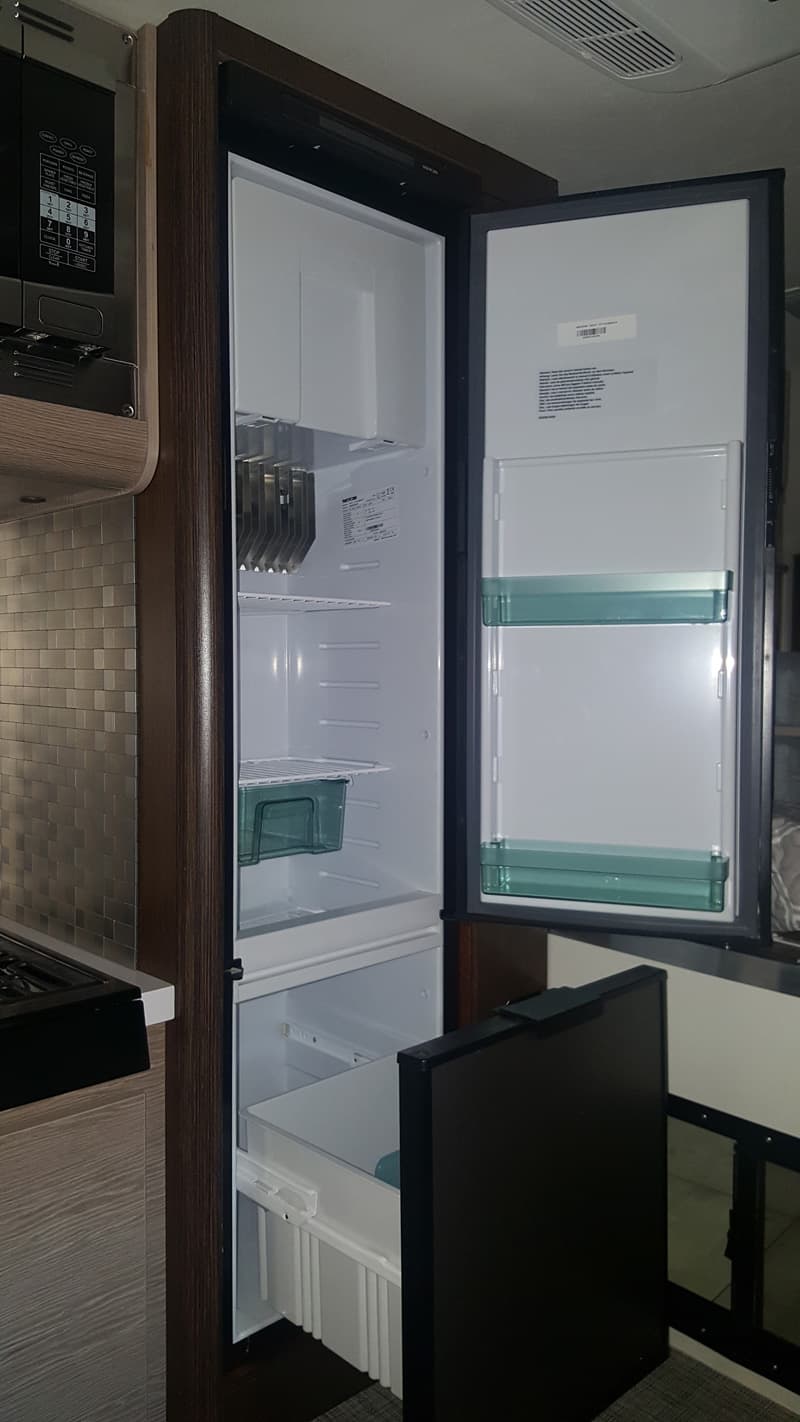 TCM: In 2015, nuCamp rocked the truck camper marketplace with the introduction of the Alde Compact 3010 hydronic heating system.  Now it appears that you're going to rock the marketplace again with an all-new refrigerator.
Allen: For the Cirrus 920, we have installed a Thetford N3141.  The N3141 is a slimline, 5 cubic foot, three-way, absorption refrigerator and freezer.