Lance: Zamp also manufacturers their own panels.  Their customer service is fabulous, which is very important to us.  We also appreciate that Zamp is well known by our customers and can be found at many RV shows and dealerships.  They have a high quality product and have been a great partner for Northwood Manufacturing.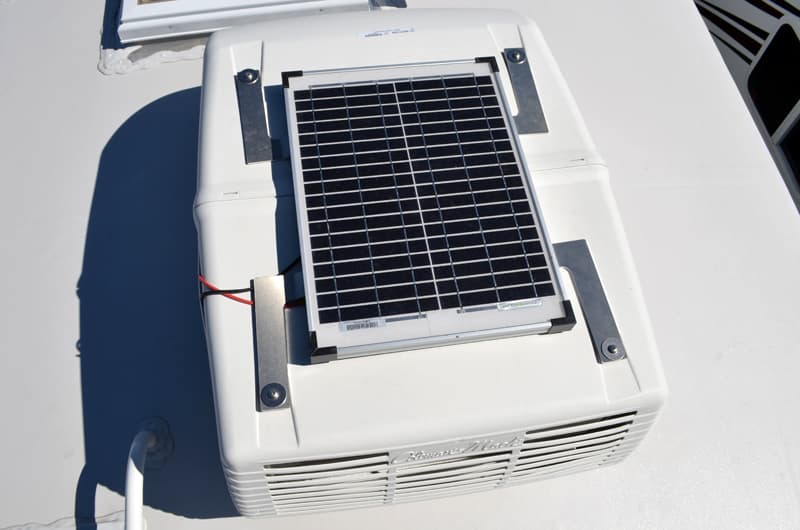 Above: A standard feature for 2018 is a 20-watt Zamp trickle-charge solar panel
TCM: Tell us about the new 20-watt Zamp trickle-charge solar panel that's now standard for Arctic Fox truck campers.
Lance: That's a new Absolute Northwood feature.  Absolute Northwood is a list of premium construction techniques and standard features that we use across all Northwood Manufacturing products; truck campers, travel trailers, fifth wheels, and toy haulers.  Every year we challenge ourselves to push the Absolute Northwood standard forward with even more quality and value for our customers.
As an Absolute Northwood feature, Zamp 20-watt solar panels are standard on all 2018 Arctic Fox and Wolf Creek truck campers.  The panels are installed on the air conditioner if one is optioned.  If a solar panel is not optioned, the 20-watt panel is installed directly on the roof.  It keeps the camper batteries trickle-charged during storage.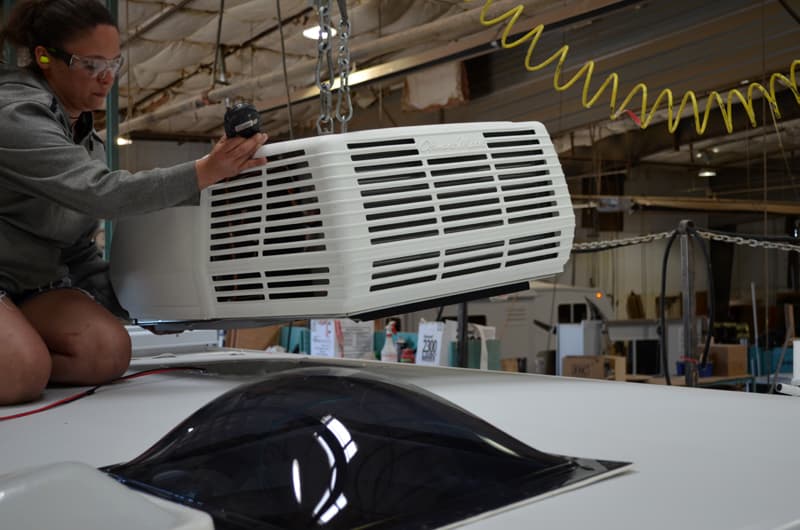 Above: An air conditioner being installed on a truck camper at Northwood Manufacturing
The air conditioner installation point voids putting additional holes in the camper's roof and leaves the roof open for larger solar panels and other options.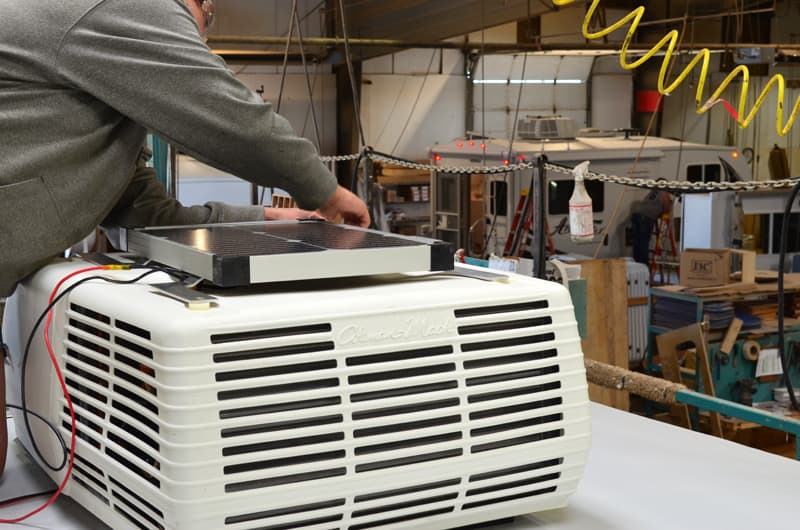 Above: The 20-watt solar panel being installed on an air conditioner
TCM: I believe that Northwood is currently the only truck camper manufacturer offering a 20-watt trickle-charge solar panel as a standard feature. With the portable solar panels on the ground, some folks might be concerned about theft.  Any recommendations on how to secure the panels?
Donald: That's why we give our customers the option to have roof top and/or portable panels.  If you frequently camp in areas where you would be concerned about a portable panel, opt for roof top solar.  If you often camp in areas where theft is not a concern, the portable panel may be a better fit.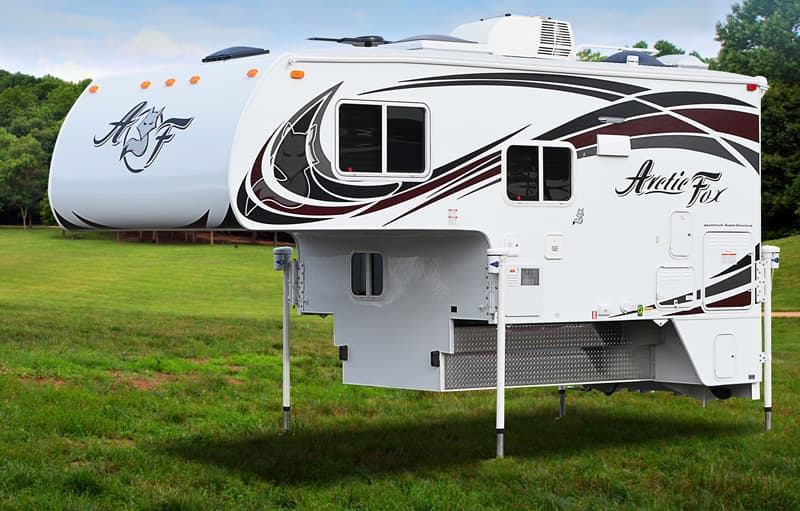 Above: Arctic Fox 811 with the new graphics
TCM: Tell us about the new graphics.
Lance: Totems are a big part of the Northwood look.  We have a totem Arctic Fox head for our Arctic Fox line and the totem wolf head for our Wolf Creek line.  These totems have become iconic.  We have even heard about customer nick names for the totem animals.
For 2018, the Arctic Fox totem is ghosted into the exterior graphics.  In person, it looks like a piece of automotive-style art.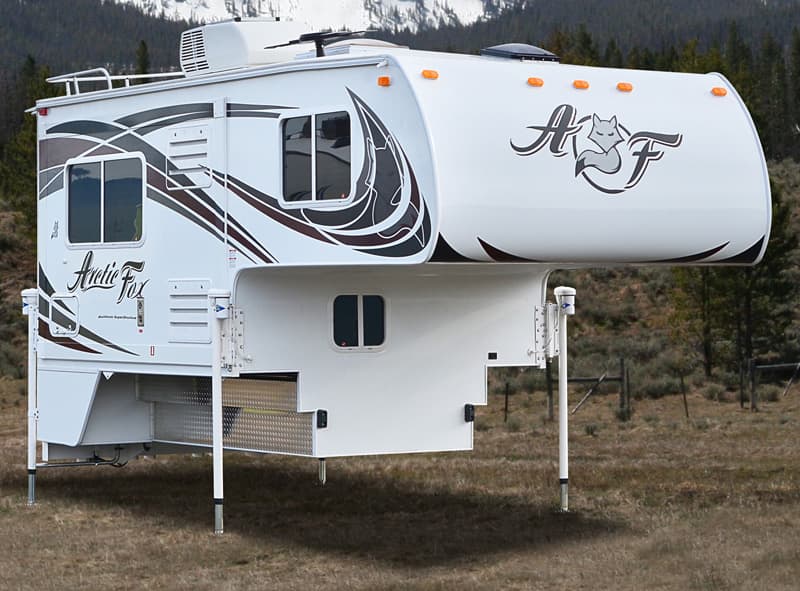 Donald: The burgundy strip and swooping design look fantastic.  On the sidewall you see the Arctic Fox logo integrated into the design.  Our dealers and customers have already said they love the new look.